When registering for baby items, and here at Gugu Guru, we often look for products which are not only safe on baby's skin, but stylish too! Which is why we're big fans of Finn + Emma, a 100% organic baby clothing, toys, play gyms, and accessories one-stop-shop. Finn + Emma is a blend of classic and contemporary, modern and whimsical, stylish and utilitarian baby items, all of which are free from any toxic chemicals. Finn + Emma believes that beautiful and healthy baby items can be both sustainable and stylish; there is no need to sacrifice style to keep your baby safe from chemicals!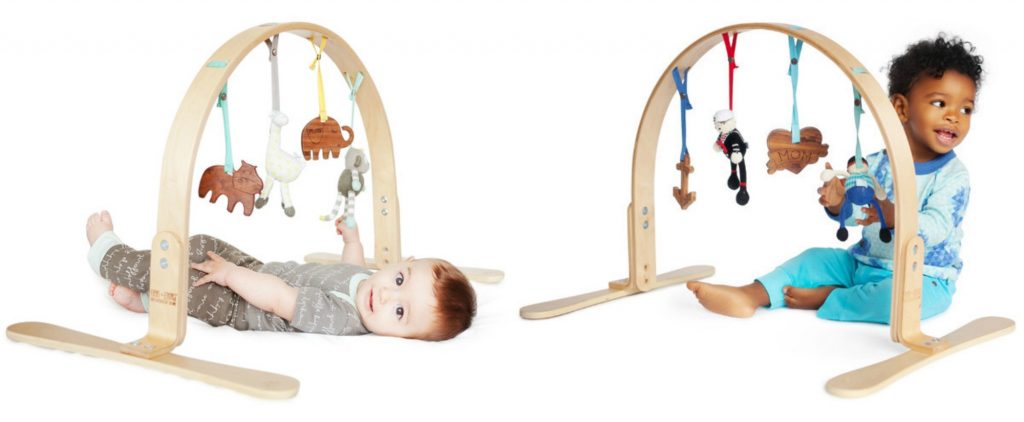 As baby spends a lot of time rolling around on the floor, Finn + Emma has designed a play gym which will follow your little one into toddlerhood. Made from a 100% birch wood frame finished with non-toxic stains and lacquers (free of lead, phthalate, nickel, mercury, and VOC's), the play gym is both helpful for baby to learn motor skills as well as stylish for any room in your house. All of the attached wooden toys, beyond being adorable, are non-toxic, made from all natural untreated indian hardwood buffed with vegetable seed wax. The knit dolls were made with phthalate-free rattles inside and hand knit from organic cotton. All of the toys from any of the gyms are interchangeable and can also be used on your stroller bar or a high chair!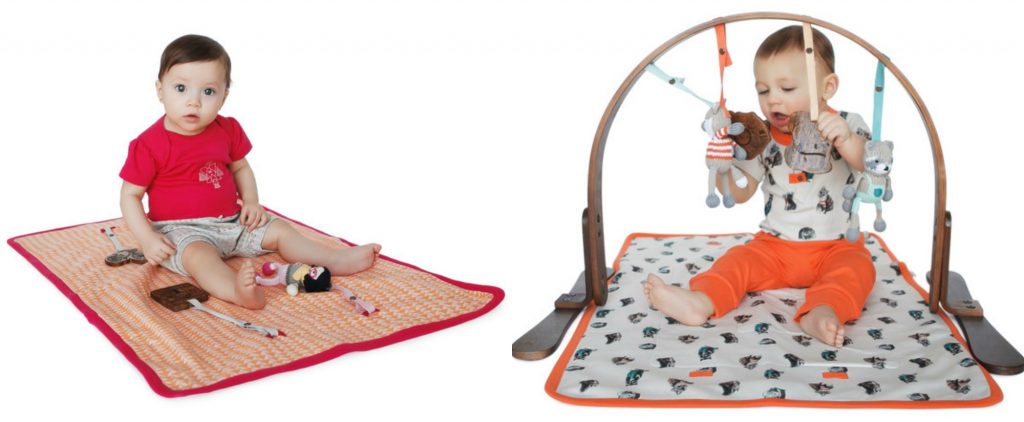 As a perfect companion to the play gym, baby will love spending tummy time and beyond on the colorful and non-toxic play mat. Finn + Emma's play mats are made from super soft organic cotton and non-toxic, eco-friendly dyes. The light padding makes it also a perfect changing mat or stroller liner; as an added plus, the play mats are easily washed in your regular washing machine.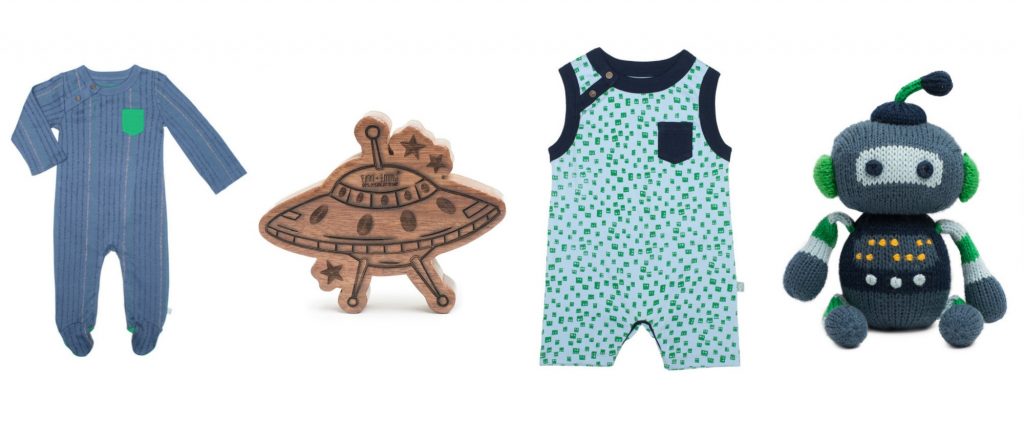 The new Robot Collection is a modern twist on classic apparel and baby toys. Adorable for both boys and girls, this collection features clothing, bandanas, teethers, play gyms, play mats, and toys – all with a fun robot and space theme!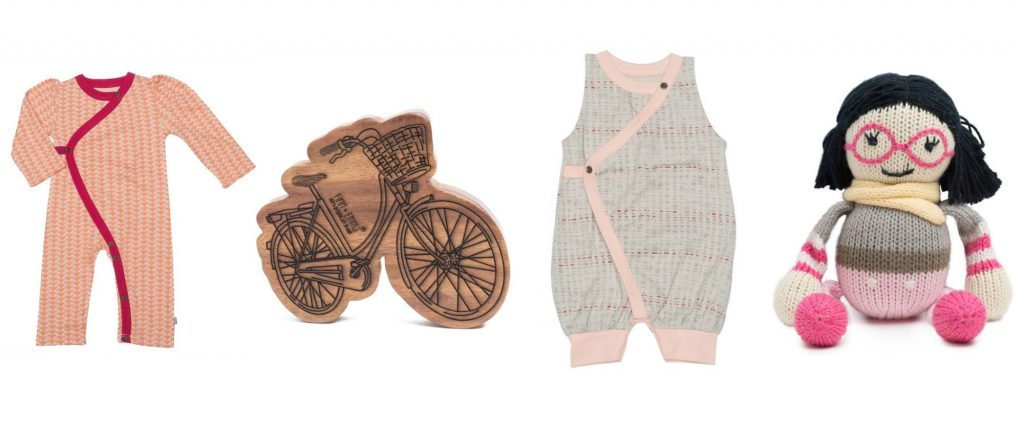 Using a more subtle pink-toned palette, the new Hipster Collection, chock full of toys, clothing, rattles, blankets, and more, is perfect for the baby girl in your life. Full of adorable little dolls, bikes, and geometric shapes, this stylish collection would make a perfect baby shower gift. Both the Hipster and Robot collections feature dolls, teethers and rattles which have loops on them, and will attach to any of Finn + Emma's play gyms or mats.