As your baby grows, it is fun to pick out playtime items for them to grow and learn with; as an urban parent, however, you want the items and toys to not only fit within your urban dwelling, but serve multipurpose uses and look good in your home decor! We're excited to showcase our experts' picks for playtime fun for your city baby. Have a question about any of these playtime essentials? You can call them 24/7 and talk to a real live person!
Check out our other city baby picks for sleeping essentials, beauty and wellness, feeding, living, and on-the-go.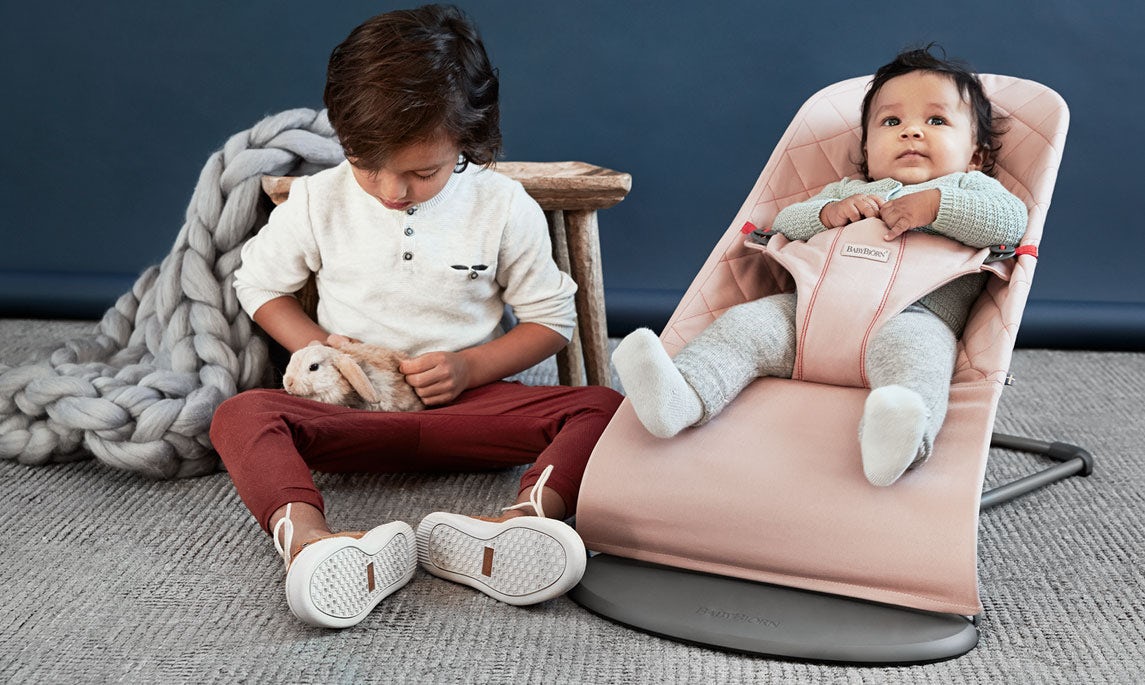 3 Sprouts Hedgehog Play Mat Bag: We love us a 2-in-1 product and this play mat and tote bag is no exception. Scatter baby's toys about this adorable play mat and once the fun is over, simply grab the handles, pack up and go! Great for around the house, the park or travel.
Baby Bjorn Bouncer Bliss, Quilted: One of our minimalist essentials and must-haves all around is the BABYBJORN Bouncer Bliss. Its lightweight design is portable and folds flat. Your child will enjoy gentle, natural bouncing – no batteries or cords are needed, and Bouncer Bliss makes no noise. Use Bouncer Bliss from newborn and up to the age of two years. Once your child has learned to sit unaided, you can turn the fabric around and use it as a comfortable children's chair.
Puj Bath Treads: These colorful treads from Puj offer safety to your little, while – most importantly – easily keeping clean. The easy on and off adhesive design sticks to the tub without fostering mildew and bacteria (like suction mats) and you can clean them with the wipe of any safe household cleaner.
Finn + Emma Baby 100% Organic Rattle Buddy: Finn + Emma Rattle Buddies are hand-knit dolls made with organic cotton yarn that have phthalate-free rattles inside. These knit toys are made with eco-friendly dies and inks, 100% organic cotton yarn and stuffed with sheep's wool.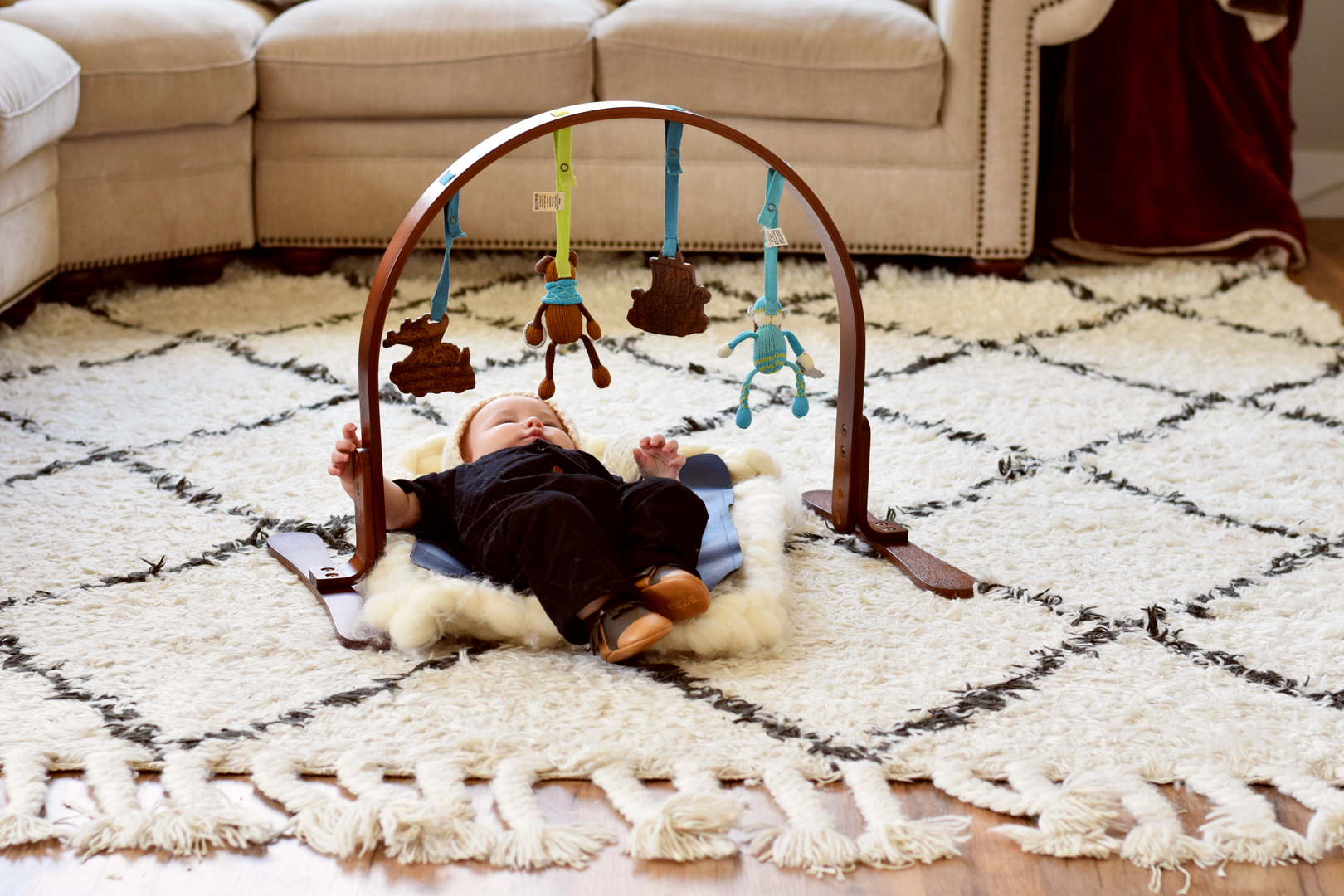 Finn + Emma Play Gym: A minimalist will absolutely love this play gym that is so sophisticated, it doesn't even look like baby gear. What's more is that Finn+Emma is made of a 100% birch wood frame finished with non-toxic stains and lacquers.
Finn+ Emma 2 Piece Stroller Set: Non-toxic toys to keep baby occupied while strolling are a must-have for city living. Finn+Emma's knit buddy is made from organic cotton yarn and stuffed with sheep's wool; its counterpart wood buddy is made from Indian hardwood and finished with vegetable seed wax.
Finn+Emma Wood Rattle Teether: Photog parents unite! This wood teething rattle made from Indian hardwood, finished with natural vegetable seed wax, and stuffed with beans is soft, smooth, and very safe for your little.
Indestructibles Book Set: Colorful series of baby books that are completely safe for baby playtime plus chew-proof, drool-proof, and rip-proof.
Lamaze Freddie the Firefly: Every parent needs a toy to attach to the stroller or car seat to keep baby amused during travel time. We love the take-along toys from Lamaze, like Freddie the Firefly. Babies will love to play with the crinkly wings, peekaboo mirror and clacking rings.
Nook LilyPad Organic Playmat: When it comes to an eco-friendly place for baby to play during playtime, you really can't get better than this Nook LilyPad Organic Playmat. It's made with eucalyptus – a natural moisture-wicking, breathable material – organic cotton, and PETE (woven BPA free recycled water bottle meshwork.)
Sophie la Girafe Set Teether & Book: Sure, she may be ubiquitous, but Sophie the Giraffe has become something of an icon for the modern mom set. Made from 100% natural rubber and totally adorable, Sophie is a must-have teething toy for every baby.
Cover photo via Pics and Paws Photography; Finn + Emma Play Gym photo via Brittney Knudsen