We just discovered an organic, natural diaper rash cream line called Curasalve that we're excited about and we wanted to share it with our readers. One thing that we hear pretty much on the daily from our community of parents is that they're looking for the newest, high quality natural and organic products for parenting.  What we're loving about the Curasalve natural diaper rash cream line is the ingredient safety and transparency. The brand offers one product for prevention and one product for treatment.
You might want to consider Curasalve if: you're interested in eco-friendly and organic products for your babe and are willing to spend a bit more to get quality, natural products and/or your baby has sensitive skin and you haven't had any luck with other treatments available.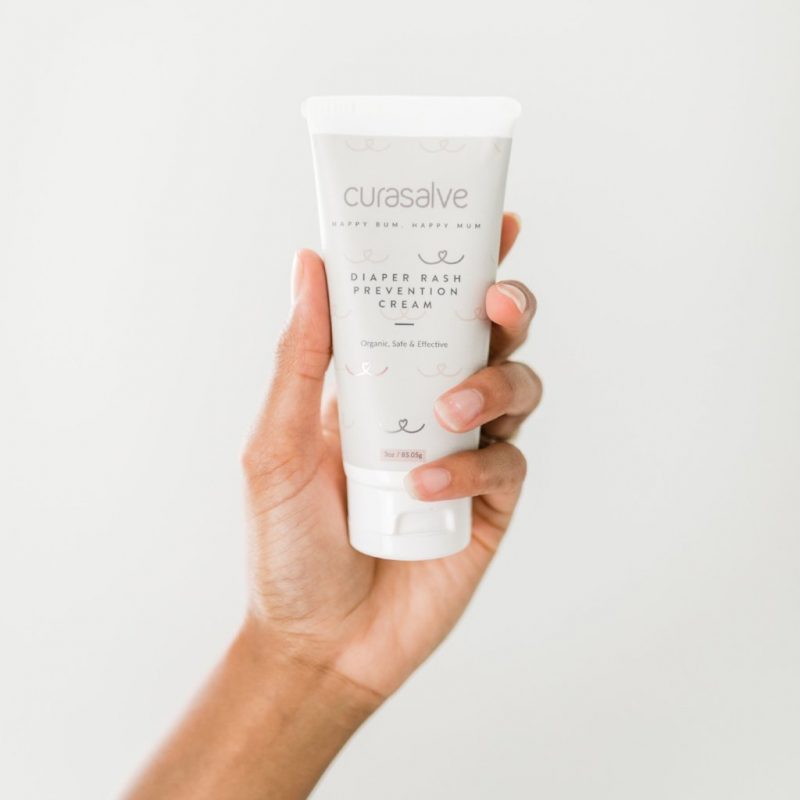 Let's start with the Prevention Cream.  As the product name suggests, this natural diaper rash cream is a preventative measure so that parents can stop diaper rash before it happens. Just apply the prevention cream daily between diaper changes as an effective moisture barrier to irritants in the diaper. It's 100% organic and free of parabens, phthalates, fragrances, silicones, dimethicone, petrolatum, mineral oil, lanolin, petroleum, PEGs and dyes (some of the yucky stuff found in other diapering products) so you don't have to worry about what you're applying to your baby's bum.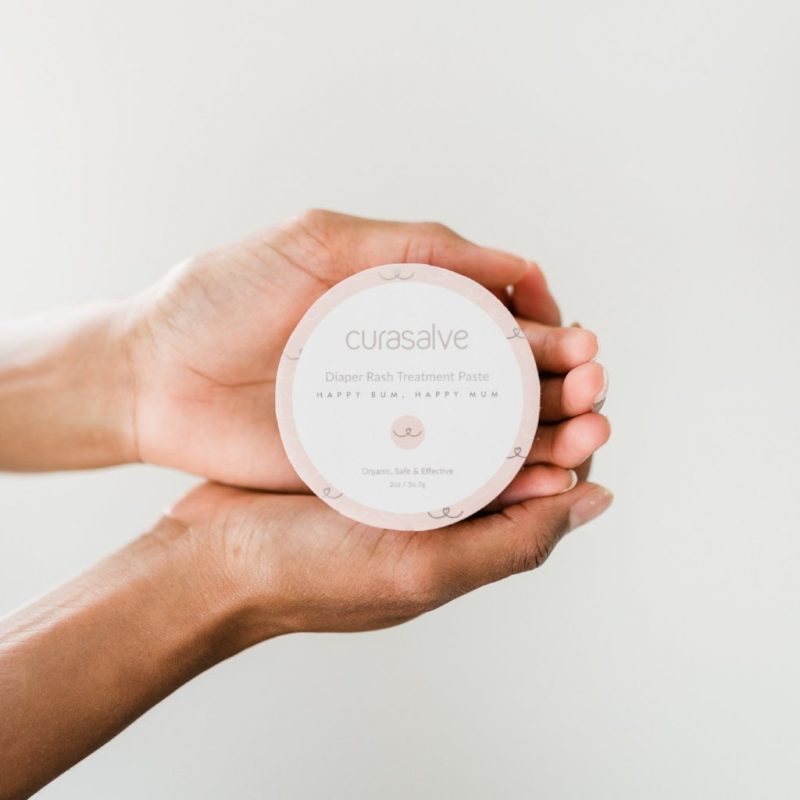 And for even the most stubborn and irritating diaper rashes, Curasalve offers its Treatment Paste natural diaper rash cream that contains skin nourishing agents like coconut oil and soothing aloe vera.
You can purchase both of these products as a set in the Bundle.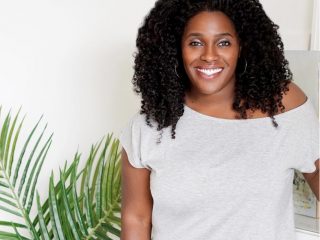 Because we have a huge soft spot for mom entrepreneurs, we also love that Curasalve was founded by one. Kelley, mom to beautiful Guiliana, started this company to give parents the peace of mind in knowing there is a diaper cream brand free of harmful toxins that still works fast.