Looking for a Diaper Bag? We have you covered. From classics to some new brands on the market, in this guide, Gugu Guru has rounded up some of the coolest diaper bags certain to make carrying baby's items a breeze.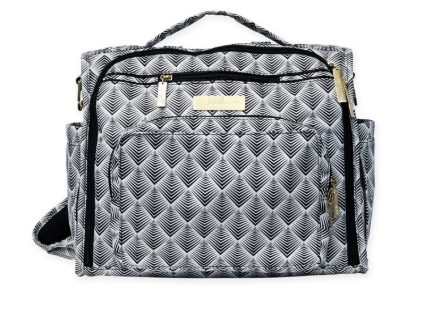 Ju-Ju-Be B.F.F. 
The B.F.F. diaper bag by Ju-Ju-Be features detachable, adjustable straps so you can carry it as a messenger bag, backpack or tote bag. There are four gusseted pockets, three zippered pockets in the main compartment, two bottle pockets, a mommy pocket for all your things and a quick reach cell phone pocket. This bag is machine washable and the light colored lining is treated to resist bacteria, mold, and mildew.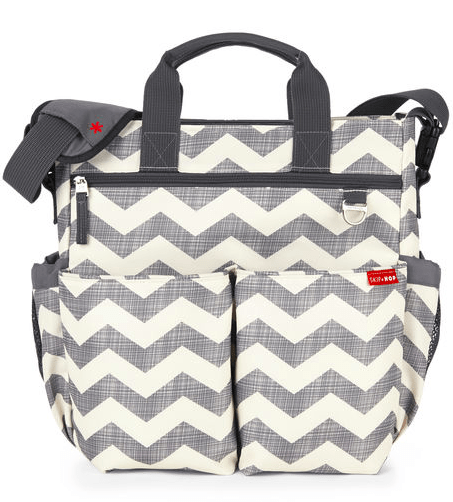 Skip Hop Duo Signature 
The Skip Hop Duo Signature diaper bags feature a main compartment with 10 pockets and a zip closure. This bag has two side pockets for bottles, a front zip pocket, grab handles and an adjustable shoulder strap. The Skip Hop Duo also includes patented shuttle clips and non-slip stroller straps.

Momkindness Carry-All Tote Trio
This newcomer is a combo including a Tote, Organizer Insert and Diaper Clutch. It is thoughtfully designed to fit a mom's ever-changing daily routine. It's 3 bags in 1 (plus, a padded changing mat) so take them all or take only what you need. Carry on your shoulder, as a backpack or messenger style. For every Momkindness purchase, a portion of the proceeds is donated to Every Mother Counts to help bring safe and respectful maternity care to mothers everywhere.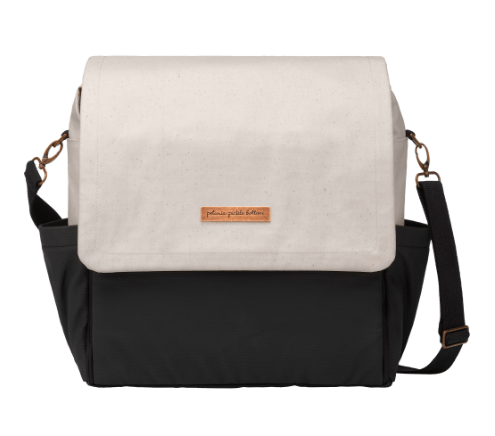 Petunia Pickle Bottom Boxy Backpack  
The Petunia Pickle Bottom Boxy Backpack comes in a wide variety of on-trend colors and prints. This lightweight diaper bag features a built-in changing station, internal organization pockets, and a rear 'mommy' pocket for all your favorite things. The Boxy Backpack offers multiple carrying options including as a backpack, cross body bag or on your shoulder. As with all Petunia Pickle Bottle bags, the Boxy Backpack is easy to clean and features water-resistant linings.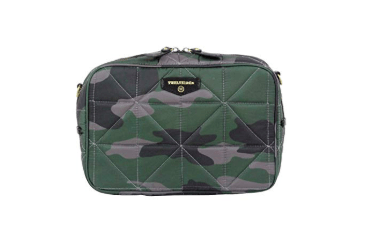 Twelve Little Diaper Clutch 
For those times when you don't want to take a full diaper bag, the Twelve Little Diaper Clutch is a great option for heading out with just the essentials. The Clutch includes a detachable mesh pouch and changing pad to make diaper changes a breeze. The Twelve Little Diaper Clutch has a main compartment that can hold 3-4 diapers and the small rear pocket will fit a few of your necessities as well. This clutch features a long detachable strap so it can be worn cross body.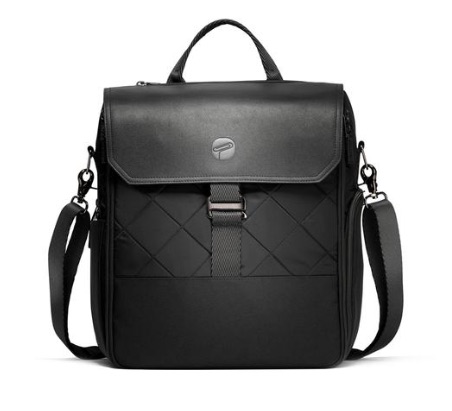 The Bear Paperclip Bag 
The Bear diaper bag by Paperclip features a patented, integrated changing station that rolls out in seconds and includes sidewalls for baby's privacy and safety. The large flap on the front of this diaper bag completely opens to reveal the entire inside and its contents. There is an outside compartment meant to keep your laptop and other gadgets safe and a pass through roller luggage sleeve for easy travel.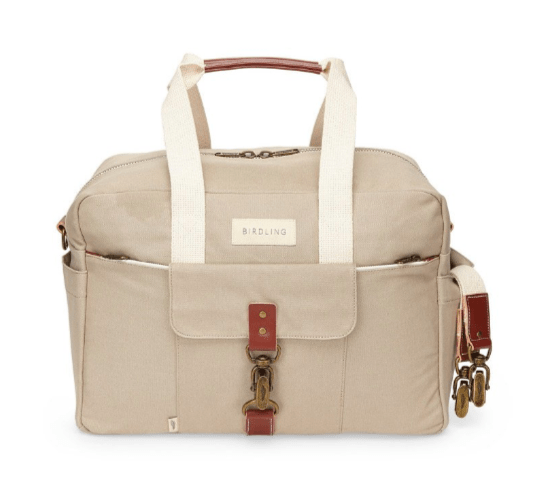 The Birdling Overnighter is made with a durable canvas exterior and an easy to clean polyester interior. The Overnighter features four interior mesh pockets and seven exterior pockets to ensure you have room for all your and baby's goodies. This bag features metal hardware and real leather trim along with a removable shoulder strap. This diaper bag can easily transition from your hospital bag to your diaper bag and then to a great family overnight bag.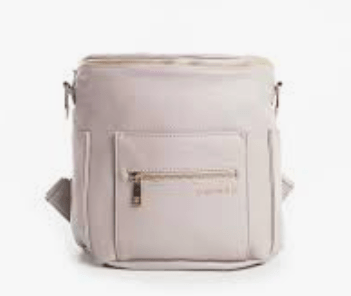 The Fawn Design Original Backpack is made with wipeable faux leather that you will find on the inside as well as the outside of the bag. There are six interior pockets, six exterior pockets and a keychain hook for easy access to your keys. The Fawn Design Original Backpack can be carried as a backpack or adjusted to be carried as a messenger bag.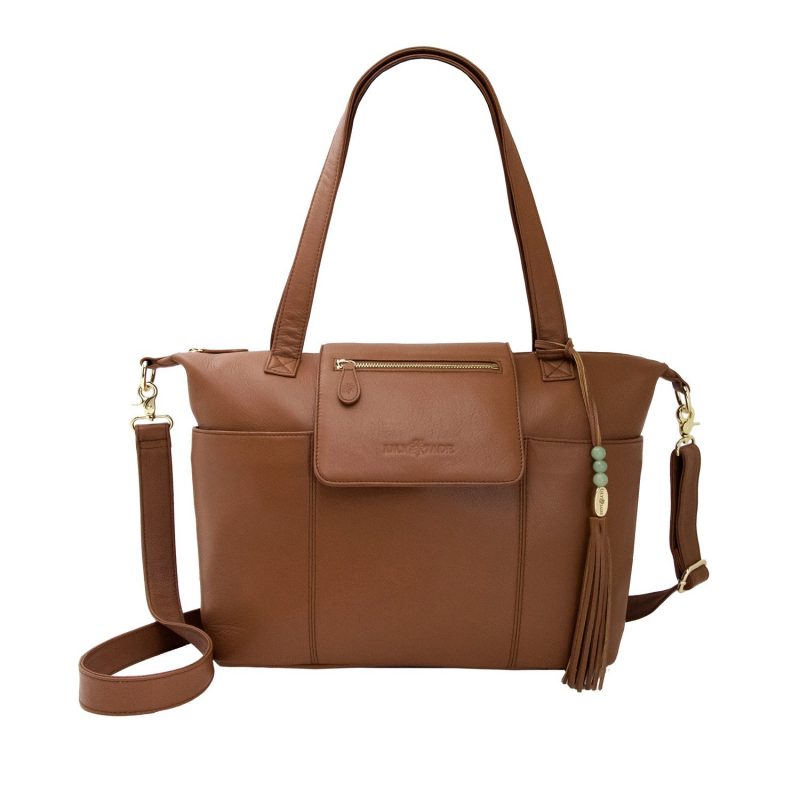 Lily Jade
The Madeline bag from Lily Jade is the ultimate multi-talker because it converts to backpack or messenger carry in just seconds. Plus, it's downright gorgeous. Lovingly crafted from stunning natural tanned leather with Lily Jade's signature customer-requested jade lining.