Are you on the market for a new crib or furniture for your little one?  If you're the type that likes something unique and totally one of a kind, we really suggest that you check out Milk Street. Read on to learn about their Father's Day promotion and what makes this brand so special.
Milk Street Father's Day Promotion: Buy any 3-piece furniture set and get $50 back.
That's right! In honor of Father's Day, and the amazing men in our lives, Milk Street Baby is offering a $50 check as a thank you to any father or grandfather who purchases any Milk Street 3-piece set from one of their partner stores. (Set to include a crib and dresser plus either a changer top or rails.)
Here is how to redeem:
Email the following to fran@milkstreetbaby.com:
Proof of purchase with date and content info directly
The name and location of where you purchased your furniture
Be sure to include in your email, a few sentences as to why you chose Milk Street Baby and a bit about your family
It's as simple as that!
We've written about Milk Street before and the brand's pieces were also featured in the spectacular nursery of Parker Young and Stephanie Weber.)
So what makes Milk Street so special?
1. The look. AKA cribs and furniture that are more like art. The depth and tone of Milk Street's exclusively mixed pigments offer an exquisite hand-waxed Patina that gets better with age. Each piece is glazed by hand, which means that no two are exactly alike.
2. Safety. Each layer of finish is individually tested above and beyond most stringent coatings standards to assure you that your baby is protected from any harmful chemicals.
3. Practicality and longevity. The materials and construction processes ensure that the investment you make in your nursery furniture will serve you for many years. Moreover, the cribs convert into a beautiful adult size bed.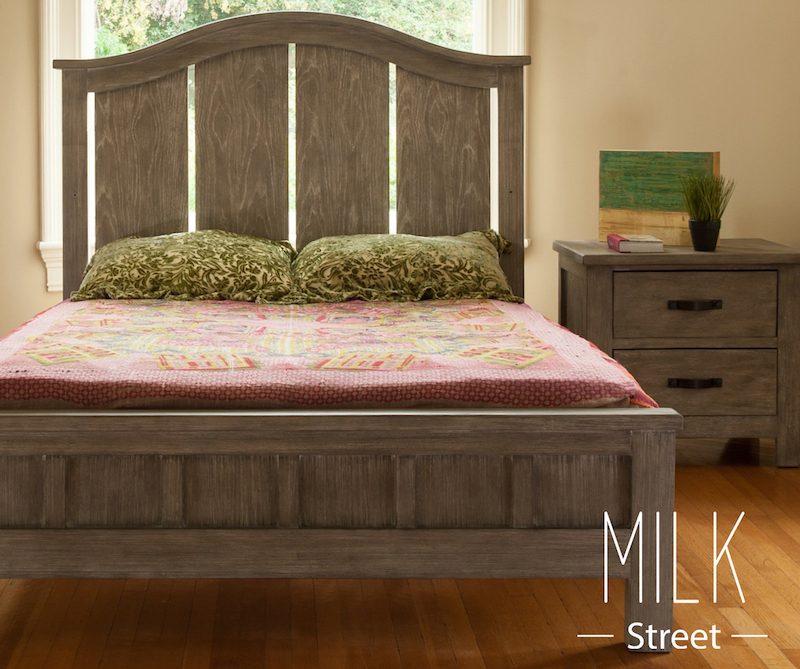 4. The details. Automatic drawer lights, USB ports, nightlights, soft-close drawers, and a killer hutch/bookcase with lights for you to mount wherever you like! Plus, the hutch can be used in tandem with the changing tray. You can also create a very versatile open-air armoire for your nursery by combining shelves with a clothing rod.
5. 5 year warranty. Enough said.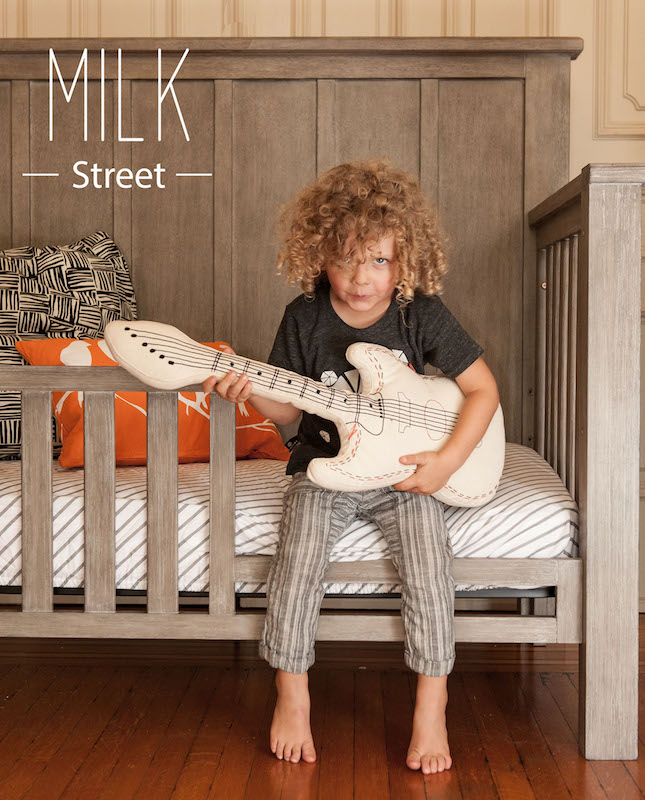 6. Minimal lead times. Unlike most handmade furniture companies that can take up to 8 weeks to ship your furniture, most of Milk Street's pieces can be at your doorstep in 2-3 weeks.