May is all about Mother's Day, and while we love to celebrate Mother's Day  – moms, especially new moms, deserve a treat anytime of the year! We asked Carrie Crowell, of Crowell Floral, to share a fun Springtime DIY project: creating a gorgeous flower arrangement which you could bring to any new mom in honor of her hard work and new baby. Take it away, Carrie!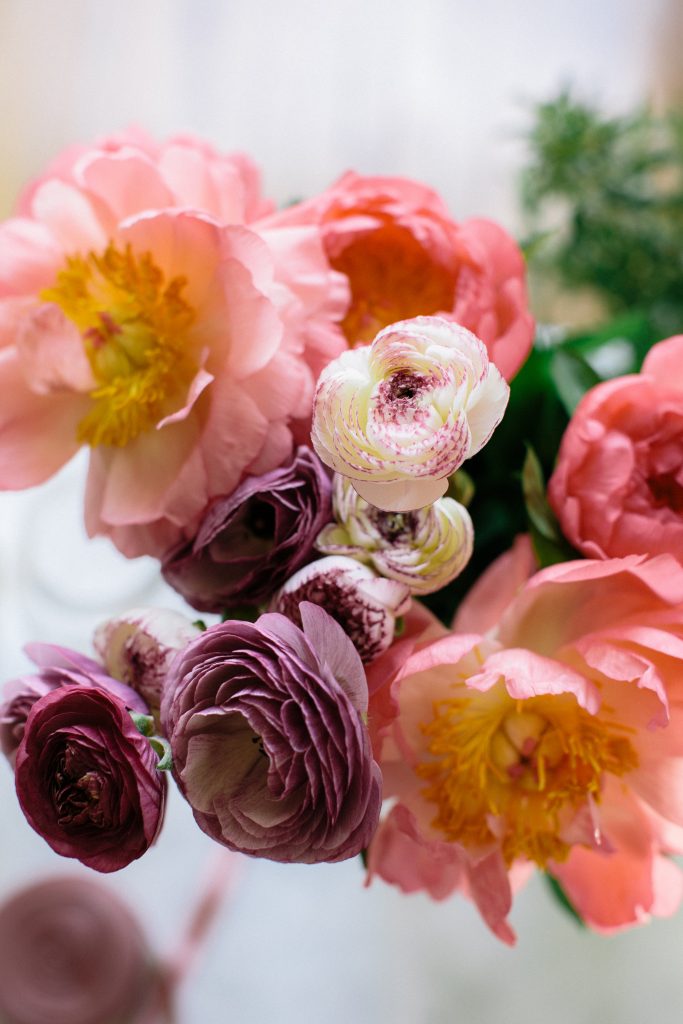 The days and weeks after a baby is born are often filled with visits from excited friends and family, new gifts, helpful (and sometimes unsolicited) advice, a little anxiety and a lot of joy. The best advice I've received from a new mother is that visitors should keep their drop­-ins short and sweet, ­to which I might add: why not leave behind a memorable and happy floral arrangement?
If you are feeling adventurous, it would be even more special if you created the arrangement yourself for the new mama and baby to admire during those sleepless nights. I love delphinium, spirea, queen anne's lace, pink and white roses, snapdragons, sweet peas, anemones, and other delicate flowers. It's best to avoid overbearing scents (like lilies and geraniums) and focus on a soft color palette and gentle fragrances. These brand­ new days should be acknowledged with beauty and tenderness.
Below you will find a step ­by­ step guide on how to create something spectacular and special for mama and baby.
Step 1: Gather your supplies (any craft or floral store should have all you need):  proper floral shears, opaque vase (if using foam), oasis/floral foam, flower food, a few different types of flowers from your local grocery store, wholesaler, or farmer: greenery, (ex. eucalyptus, Italian ruscus, or lemon leaf), a focal flower (ex. peony, rose, or dahlias), "wispy" elements and secondary focal flowers (ex. delphinium, larkspur, veronica, astilbe or ranunculus), base flowers (ex. hydrangea, hyacinths, etc)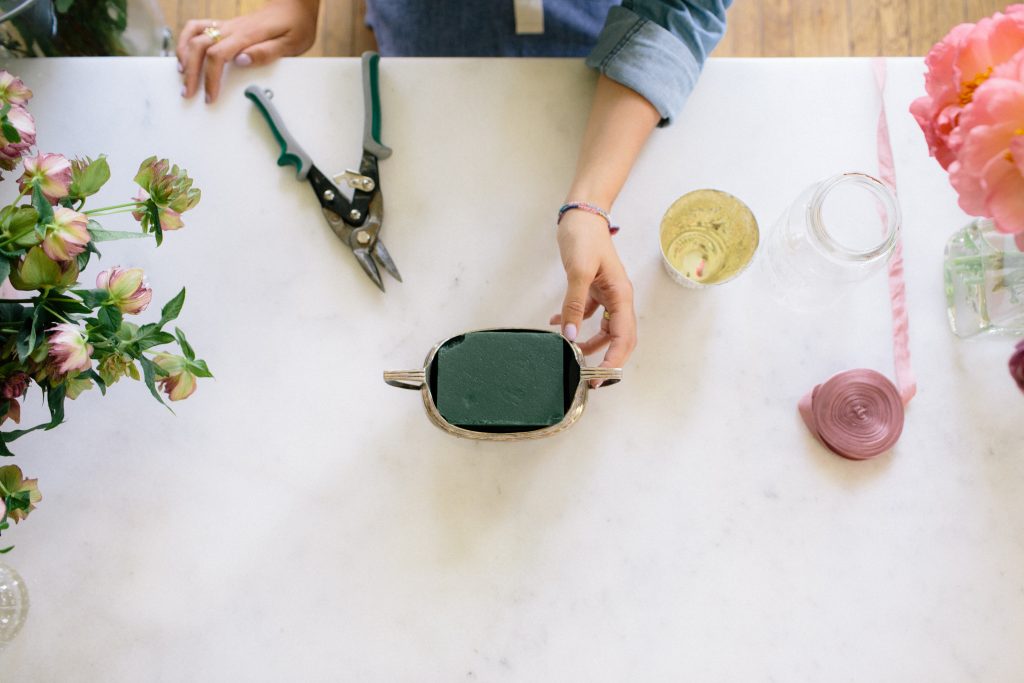 Step 2: Soak oasis in water and flower food until saturated and decide if you want to do a front facing arrangement for a mantle or against a wall or a full arrangement for a table.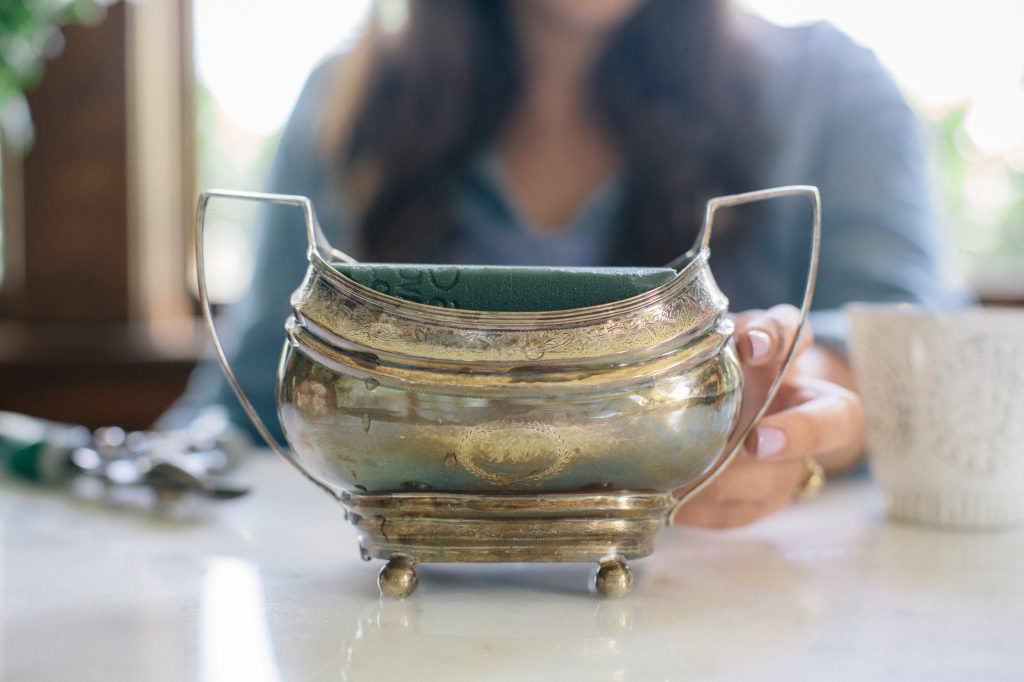 Step 3:  Start with the greenery – have some pieces drape over the sides and some going straight up. Here I used Eriostemon.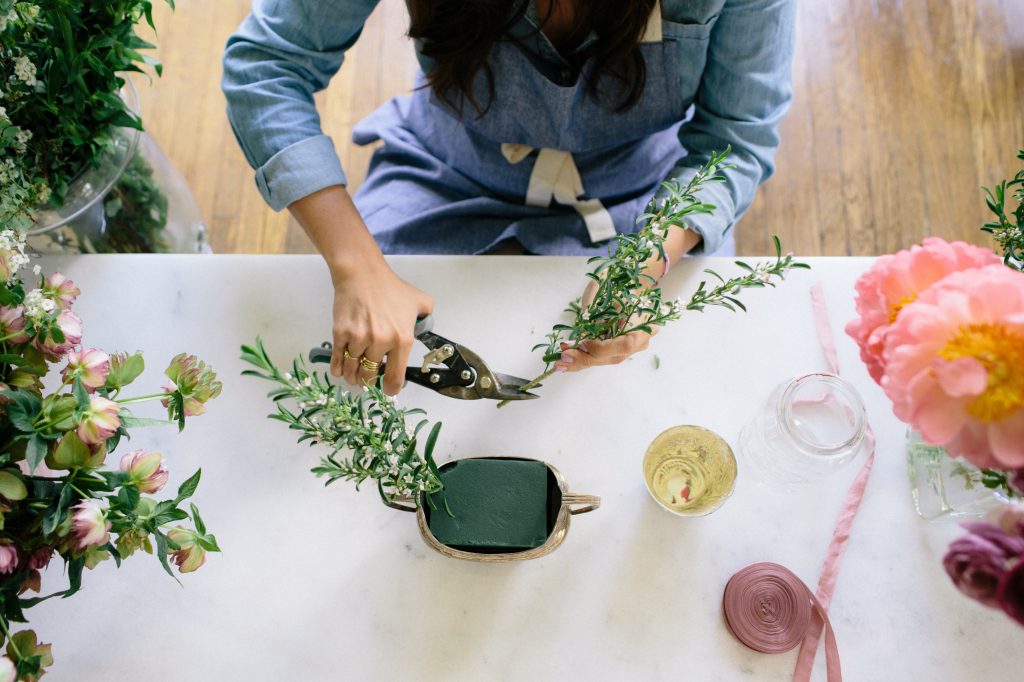 Step 4: Then add your wisps and secondary flowers. I used spirea, larkspur, and ranunculus at various heights.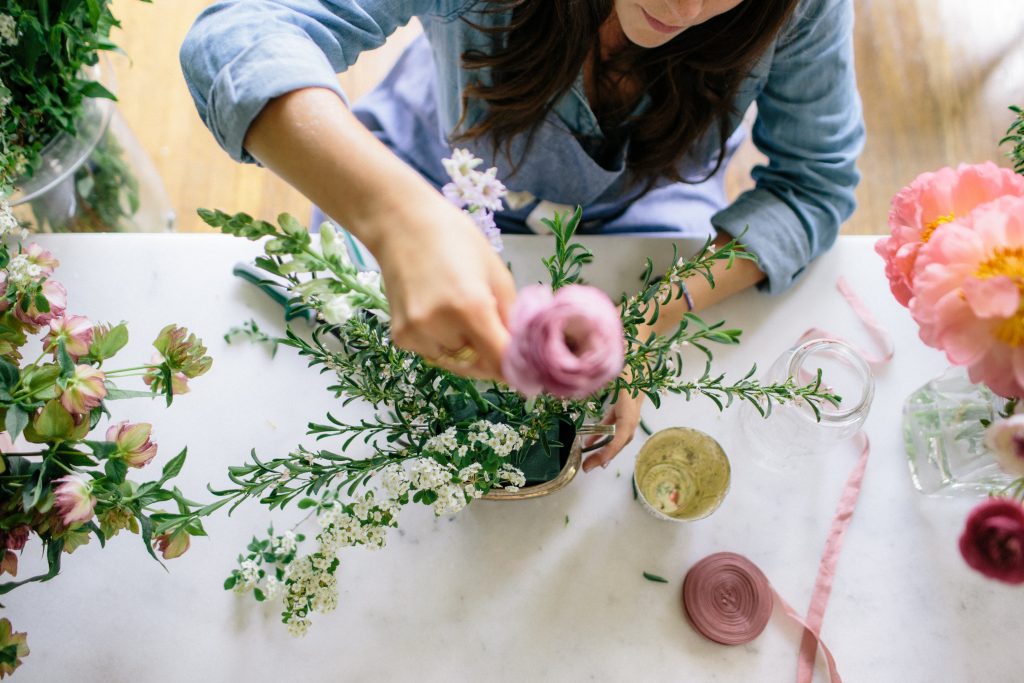 Step 5: Begin using some base focal flowers to fill in and cover up the oasis. This step creates a buoyant and bountiful arrangement. I used hyacinth and hellebores.
 Step 6: Finally, add your main attraction! I used peonies. Make sure all the oasis is hidden and there aren't any bald spots and that all the stems are in the foam to insure they are all getting a good drink.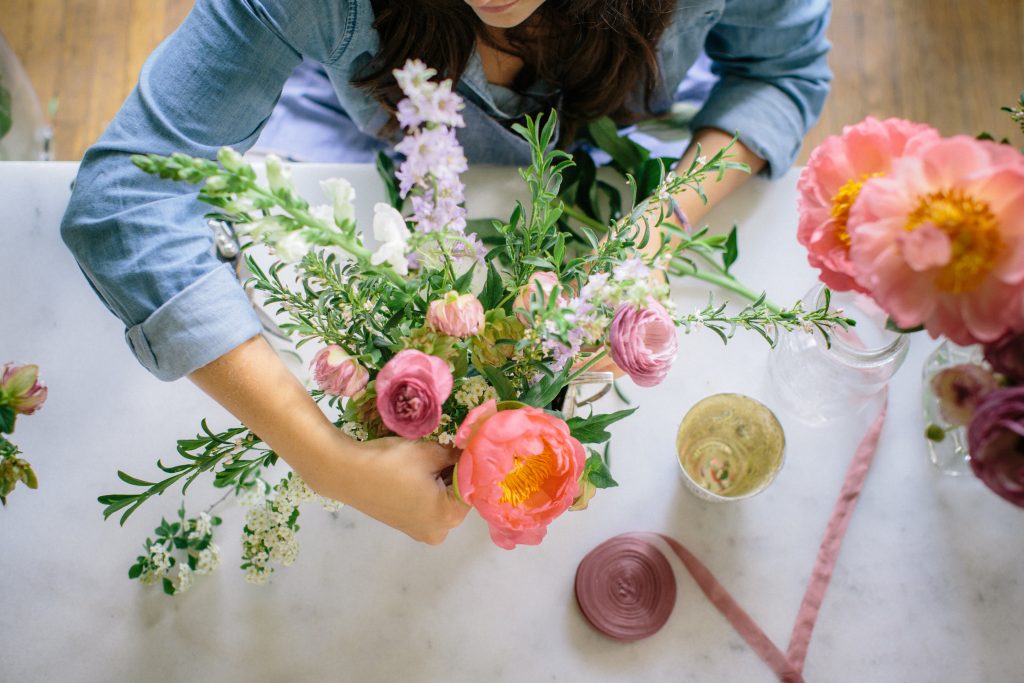 Happy Mother's day to new moms, veteran mamas, and all those who guide and love us like a mother.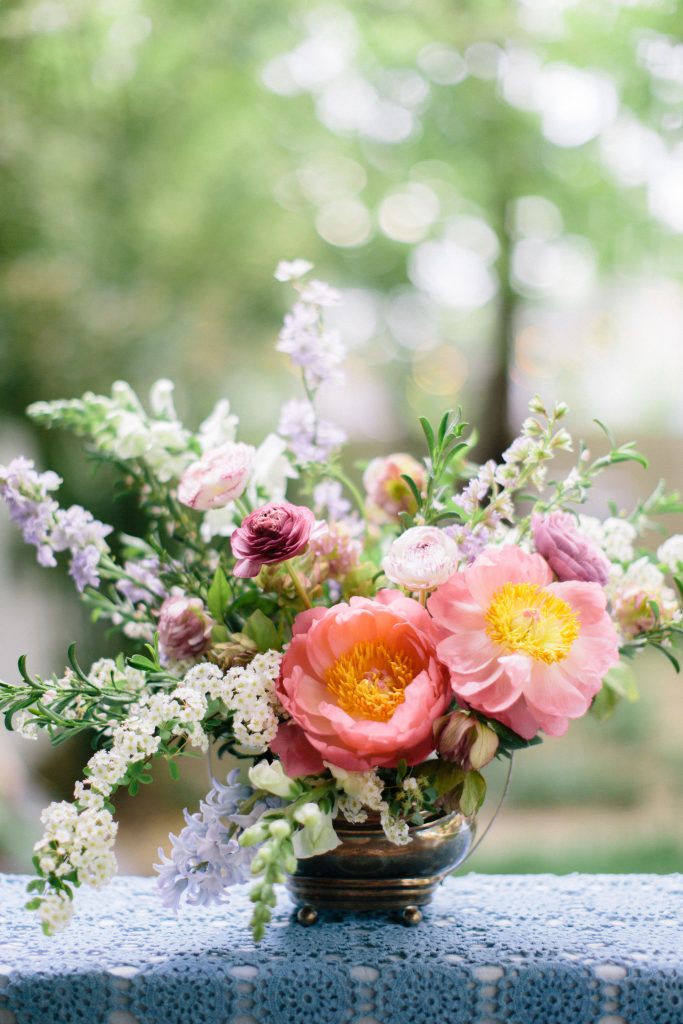 All photos by Katrina Sorrentino for Gisele and George
Carrie Crowell was born in Nashville, TN and grew up spending her time between New York City and Nashville due to the beauty of joint custody. She loves dogs; casseroles; a good book; her parents; temperate overcast weather; thunderstorms; a well-set table; and of course, flowers.
Carrie lives in Nashville, TN with her husband and their two dogs (including logo mascot, Millie, as illustrated by Alix Pentecost-Farren).