This week's Mompreneur Feature is: Jordan Reid from Ramshackle Glam – a lifestyle blogger and book author, Jordan covers all topics from parenting to travel to style. Her new book, Carrying On: Style, Beauty, Décor (and More) for the Nervous New Mom is the perfect companion for any new (or seasoned) mom out there.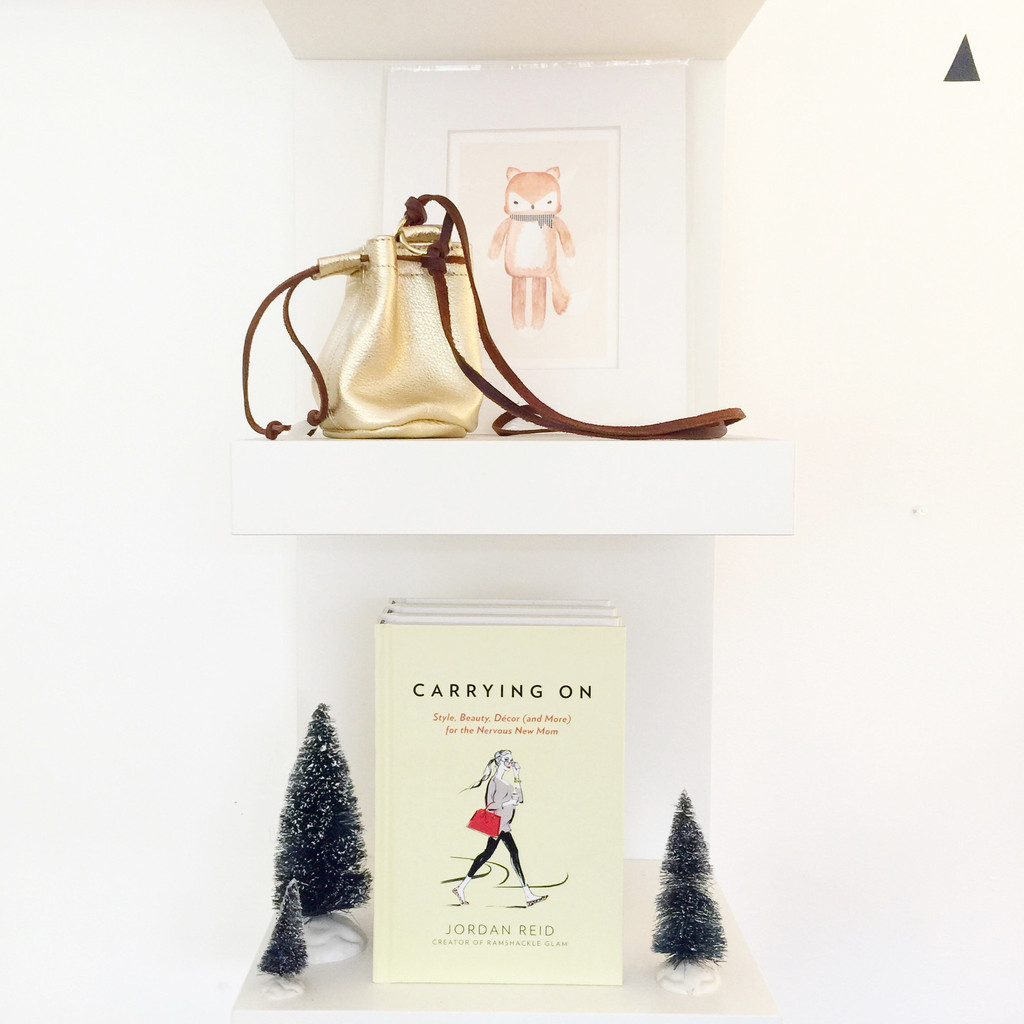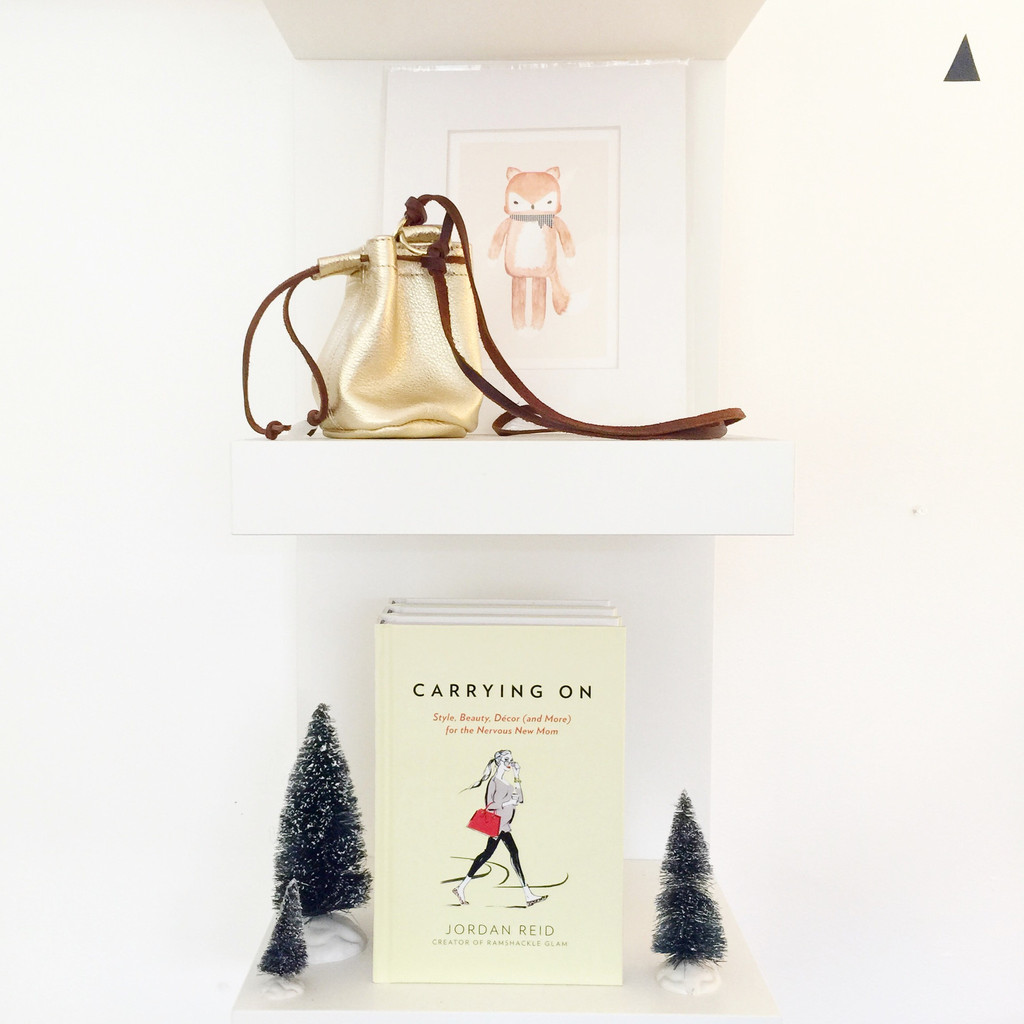 GG: How and why did you start blogging and how did Ramshackle Glam begin? Tell us a little more about the concept behind Ramshackle Glam.  
JR: In 2007, my career as an actress came to a standstill. I was working a day job I hated, and I fell into a deep depression: I was miserable, and disappointed in myself, and couldn't see how I would feel differently at any point in the future. One night I was at a party and met a "professional blogger" (whatever that meant) who encouraged me to start my own blog. Despite the fact that I wasn't exactly sure what a "blog" was, within a month I'd quit my job to write full-time. (This obviously isn't especially sane or advisable; it's just what I did both because I needed so badly for something in my life to change in a big way, and because, when I sat down and really thought about it, the idea of making a blog into a financially viable venture actually made sense to me.) I started Ramshackle Glam with an eye towards experimentation. When I started blogging I didn't know how to cook, or how to entertain, or even really how to dress, but I wrote about all these things anyway. I was also newly married, with no kids, and living in a fourth-floor walkup in New York City. And so my readers have watched me try (and, very often, fail) over the years, as I've worked to learn how to do…well, all these things, plus become a parent (twice), buy a house (twice), and move from New York all the way across the country to the Bay Area.
Now I post daily about home décor, parenting, fashion, beauty, and entertaining, and make a living by conceptualizing and executing campaigns for various brands, mostly in the lifestyle, décor and fashion sphere. I recently opened an online shop called glam | camp with New York-based artist Erin Williams, where we sell things like coloring books for parents, the sweatshirts that we actually want to wear, and the coolest blanket on the planet (really). I've also written two books (Ramshackle Glam, in 2014, and Carrying On, published earlier this year), and have a third – co-written with Erin – coming out next year, which I'm really excited about. The site has turned into something I never saw coming, which is of course extremely exciting, but which also makes it extremely difficult to answer the question, "So…what, exactly, do you do for a living?" (I just say I'm a writer. Life is easier that way.)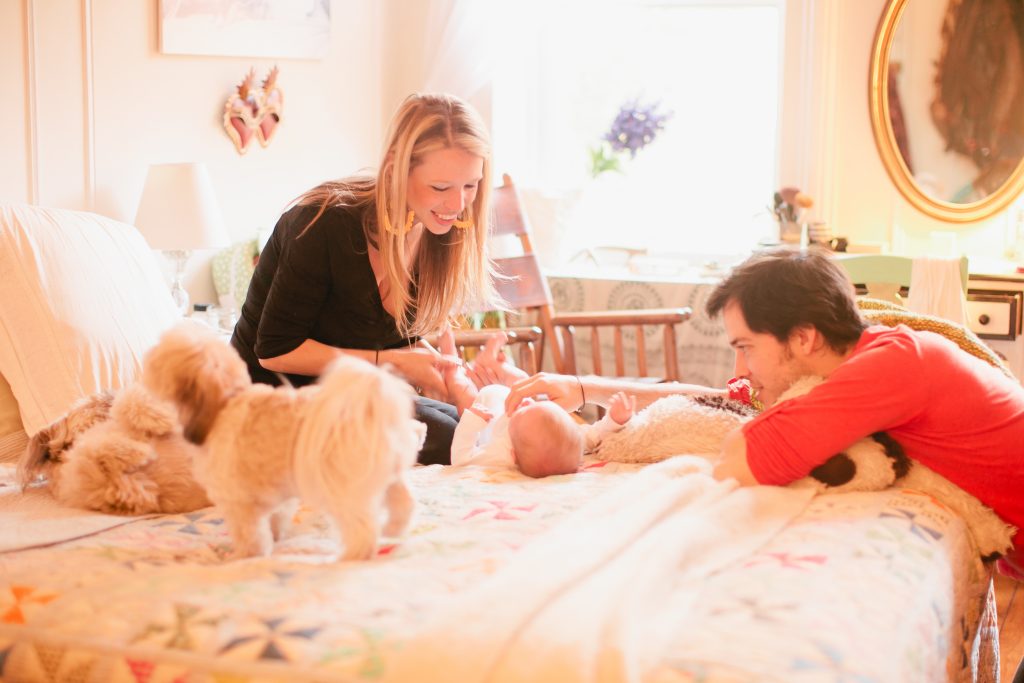 GG: How do you balance work and family?
JR: This is something that I've been giving a lot of thought to lately. When I started out I was so anxious about figuring out how to make a living as a freelancer that I definitely did let my work and my life become almost one and the same – I was documenting everything, working on weekends and at night, and probably driving my husband nuts (although, to his enormous credit, he's always been unfailingly encouraging). Lately, though, I've been trying to take a step back: to delineate clear, finite working hours, and to not let my work life overflow into my private time with my family. I have a team I rely on so I can use my time more efficiently, and so that I can delegate when necessary. Finding balance between work and family time isn't something I always do perfectly, or even especially well, but I'm actively trying to get better at putting down the phone and the camera and the computer and being present during the moments when I can be. I have to say, though, I think guilt about finding this balance is something that plagues virtually every working mother, regardless of their circumstances (work from home, work from an office, have childcare, handle childcare themselves, whatever) – and while I certainly know where it comes from, I think it's something that we're way too hard on ourselves about. There are massive – and massively unfair – expectations placed on women today, and it's up to us to support each other and acknowledge that it's okay to love your work and love your family – and that "doing the best you can" is a pretty damn great thing to do.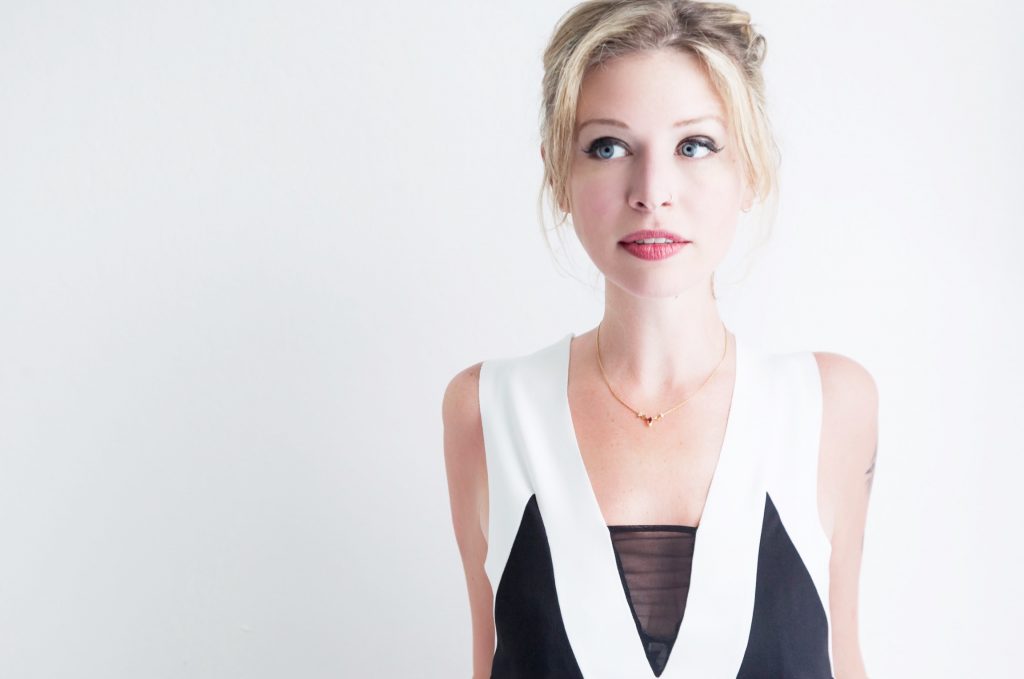 GG: What's the best part of being a "Mompreneur" and running your own business?
JR: Well, I'm writing down answers to this interview sitting on my bed with my laptop while my daughter eats lunch in the kitchen, and I have a feeling that in a few minutes she's going to come running in and give me a big kiss and say "LAH DO MAMA" (that's "love you, mama" in toddler-speak), so that's definitely the best part: the fact that I can stop what I'm doing and go be with my kids for a minute whenever I want. But that also makes it difficult to focus, of course – and that guilt that I mentioned above happens a lot more when I'm working at home (as opposed to on set, which in many ways is much easier in this regard) and can hear my kids laughing (or crying) without me. I want to be with them all the time. I also want – and need – to work. It's a constant internal struggle, but it's also a balancing act I'm proud of being able to (mostly) handle. And really, I can't emphasize enough how much I love what I do. Because it's fun, of course, and because it lets me communicate with women all over the world and create products I believe in and tell stories…but also because I never know what's coming. The next step is always a surprise. And that's just so cool.