With April being the month to celebrate all things Earth-related, we wanted to share a few companies with you who are helping parents recycle old clothing and accessories by giving them a new home and purpose. Don't forget to check out our affordable eco-friendly baby registry and post-consumer recycled baby registry!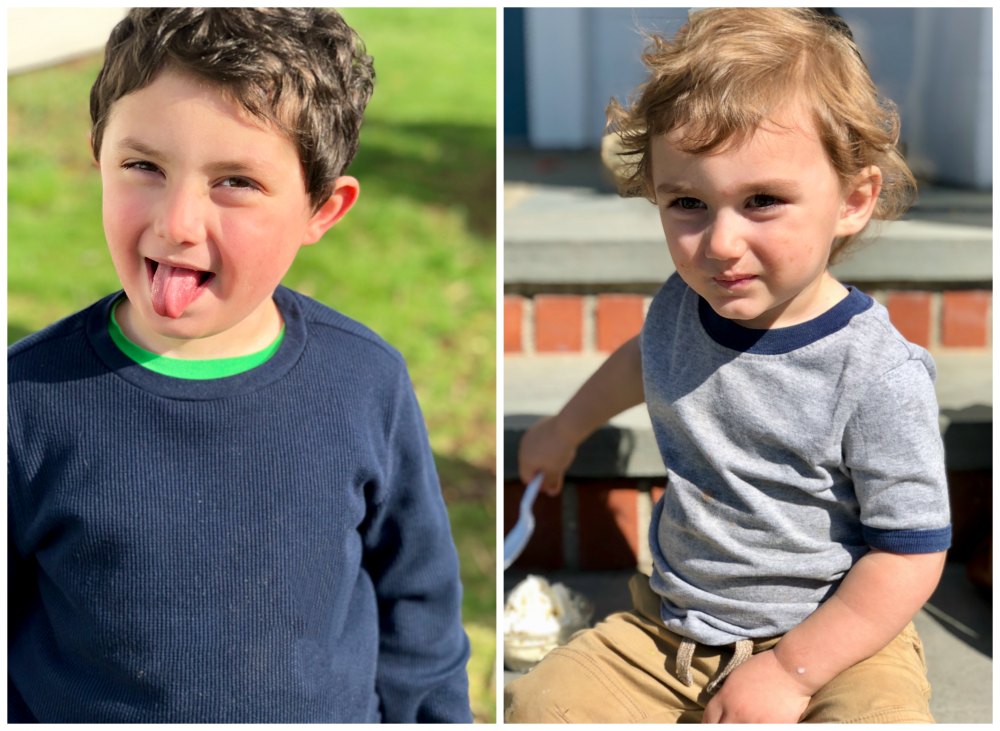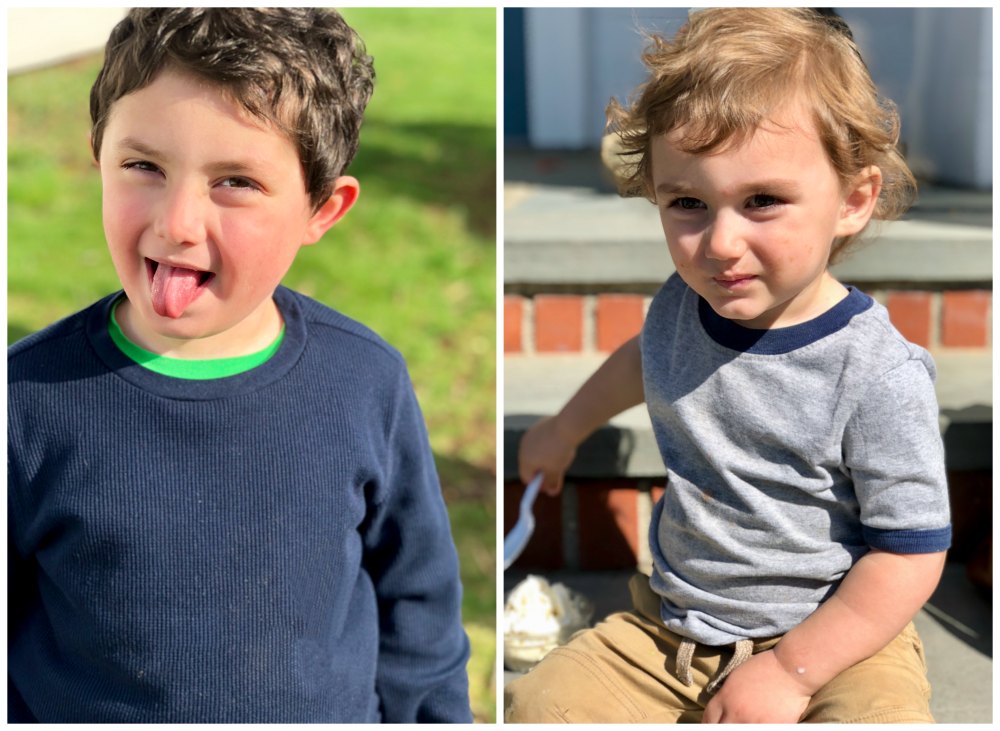 Swoondle Society: It seems as though babies and kids run through clothes faster than we can buy them, so what's a parent to do when they're stuck with a ton of wrong-sized or outgrown baby clothes? Our editor got to try Swoondle Society, which is a trade-based second hand shopping experience. You sign up for a Swoondle Membership, receive a pre-paid large mailing-bag in the mail, and fill it with all of the clothes you can't use anymore! Everything is valued in Levels 1-5 and are available for trade-only.  This makes it fair – you can only take out levels based on what levels you send. You receive the same level as your item will be listed in the shop.  Swoondle plays the judge to make trading easy and fair. Our editor says, "I sent in a bunch of Gap Kids and Old Navy boy's clothing in great condition; I ended up picking 10 new items for my boys, including a gorgeous rain jacket, the navy blue Old Navy long sleeved shirt in great condition and an adorable ringer t-shirt for my younger son! It was easy to do, and if you're someone who likes to shop online for your kid's clothing, I highly recommend a membership." You can request a kit to try it out for no fee (you get 5 free swaps before you have to chose a membership plan), and it's a great way to recycle those old clothes and get brand new-to-you clothing!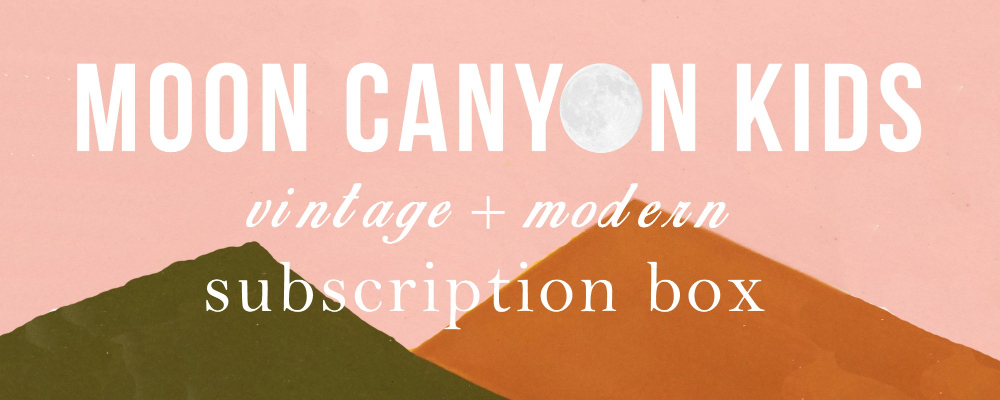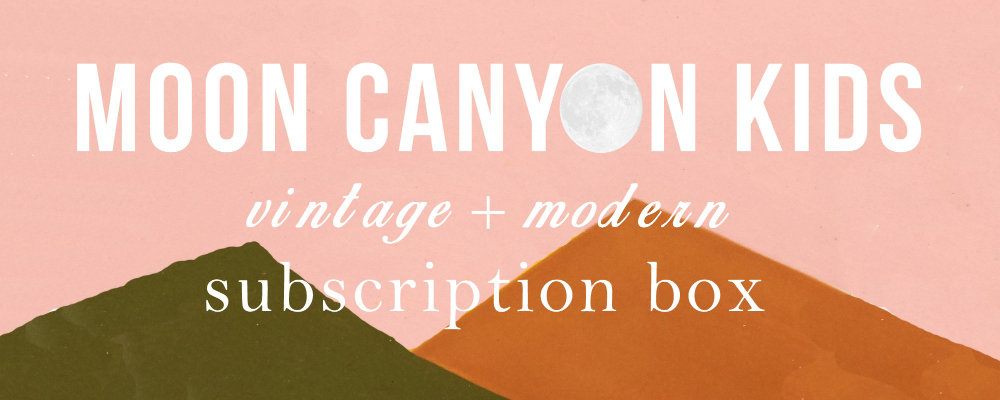 Moon Canyon Kids: The Moon Canyon Kids subscription box is a monthly mix of vintage and modern items, styled for your child. In each box you'll find three (or more) pieces, often including a new item from a cool Los Angeles brand. Plus a new accessory surprise! It's an easy, affordable, eco-friendly way to outfit your kiddo. All you have to do is choose your child's size, and if you want for a girl, boy, or unisex (love that they have this option!). And then, simply wait for your box full of clothing to arrive. We're fans of both eco-friendly recycling of clothing and shopping small, so we're over the moon (pun intended) that Moon Canyon Kids offers both in one box! It's super fun to see what comes in the mail, as often times it's not necessarily what you'd pick out for your kids, but incredibly adorable, nonetheless.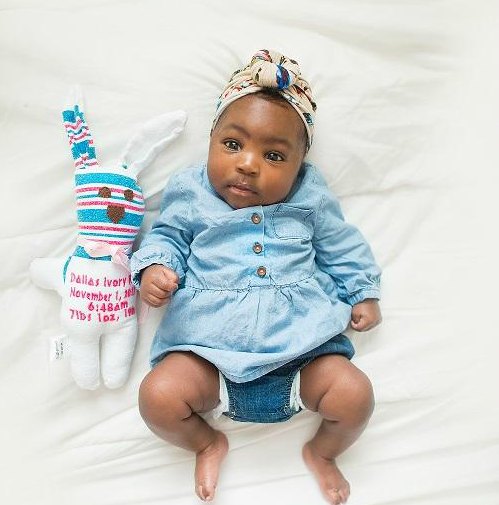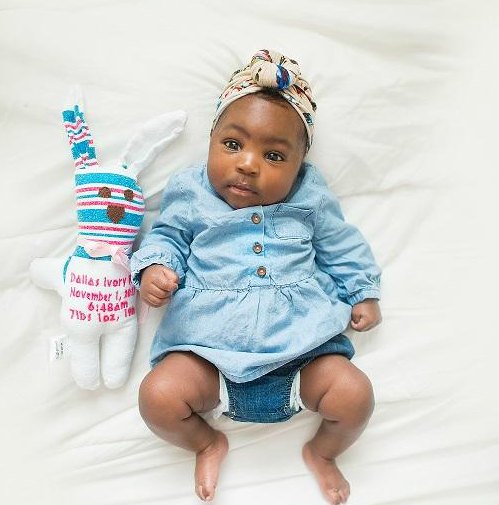 Stitches by Natalie: What do you do with all of those baby clothes and blankets you no longer use, but still want to save? Stitches by Natalie transforms all of your precious baby blankets and clothing into adorable stuffed animals! It's super easy to send in your blanket, simply pick which animal you want to transform the blanket into, and Natalie hand creates the animal for you, as well as embroiders your child's information on the animal. So, go look in the back of those drawers of yours and pull out those precious baby blankets to be made into a family heirloom which will last forever.  Check out some other items from Stitches by Natalie, too.
Belly Bandit Upcycle Program: Belly Bandit, a favorite of Sara Haley Fit, has an amazing upcycle program we're excited to tell you about. Belly Bandit are firm believers in giving back and paying it forward.  It's simple, just send Belly Bandit your used Belly Bandit Belly Wraps and in return you'll receive a one-time coupon for use on any of their products! We'll in turn take those used wraps and donate them to Trash 4 Teaching! T4T, a division of Two Bit Circus Foundation, rescues clean, safe, inspiring items that local businesses discard in abundance, and make them available to teachers, after school providers, non-profits and individuals. They support hands-on learning through STEAM (Science, Technology, Engineering, Arts, Math) with professional development workshops, material resource carts and classroom collaborations. They offer a variety of hands-on creativity and collaboration experiences for all ages.
Featured photo via Alexandria Moony Photography