Bassinets for babies are more popular than ever these days due to one of the 2016 safe sleep recommendations from the American Academy of Pediatrics (AAP) being that infants sleep in the same room as the parents for at least the first six months and, optimally, for the first year of life, based on the latest evidence. So, unless you don't have a nursery at all, you'll likely need a sleeping arrangement for your bedroom as well. Here, we've rounded up the best bassinets for babies in 2018 according to Gugu Guru's experts: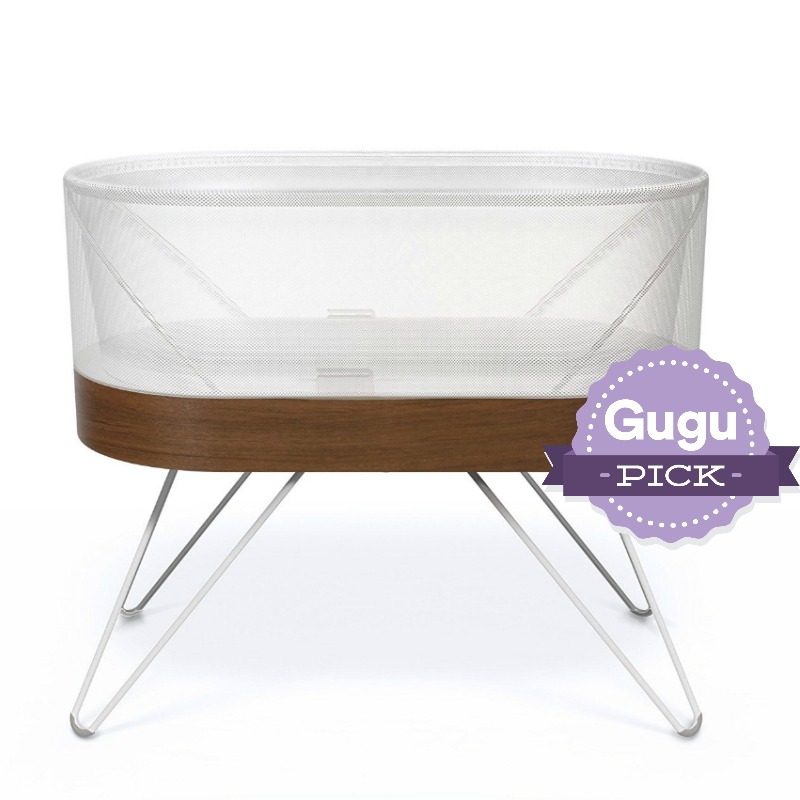 Gugu Pick for Best all Around: SNOO Smart Sleeper
While this bassinet may seem very expensive compared to other bassinets for babies on the market, when you break it down it is actually only around $5 a day for additional sleep for you and baby! The SNOO Smart Sleeper is a very safe bassinet with mesh walls, protective swaddle wings that ensure that baby stays on their back and the SNOO sack that ensures a secure swaddle that is hip safe. The SNOO Smart Sleeper not only looks beautiful but it chooses the best motion and white noise to soothe your baby and get him or her off to sleep. The SNOO can be used up to 6 months and even offers a gradual weaning feature to make the transition to the crib a little easier. Check out our Real Mom Review of the Snoo.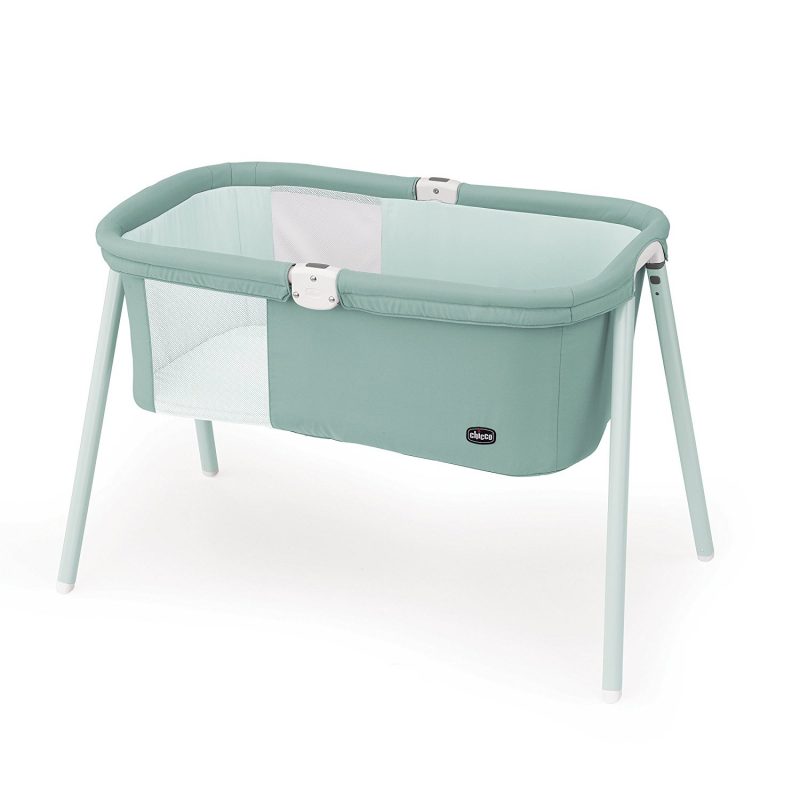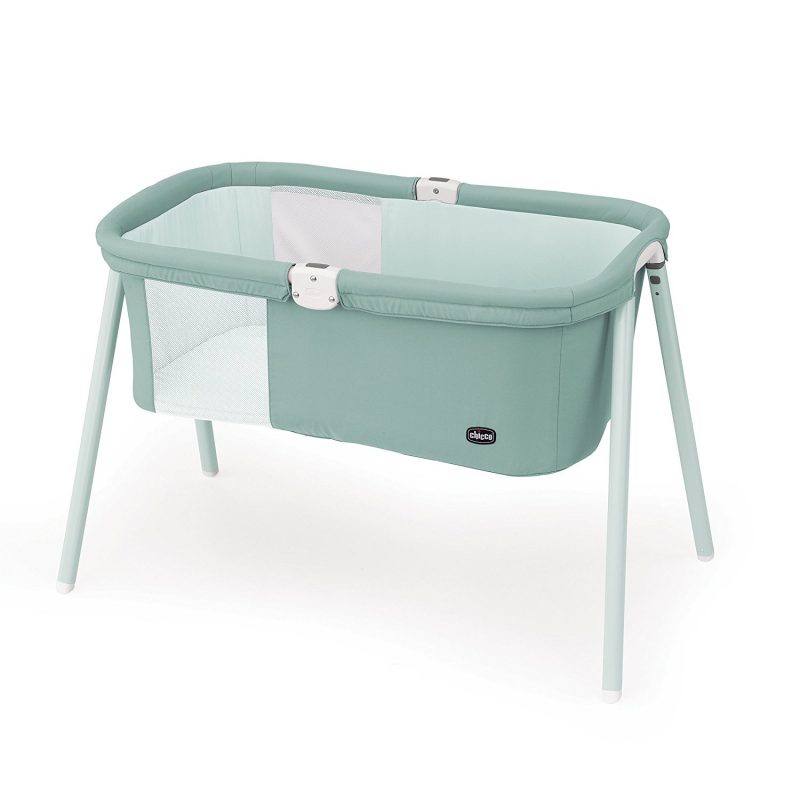 Gugu Budget Pick: Chicco Lullago
The Chicco Lullago is not only one of the best bassinets for babies that parents can use in any room of their home, but it's easy to fold and lightweight – making it great for travel when baby is young. At only $99, the Chicco Lullago includes a mattress with a machine washable cover and a carry bag for when you travel with the bassinet. The Lullago also has mesh sides so it is easy to see baby from your bed and allows for circulation for baby. The design is simple and sleek so it will fit into almost any home design and the set up is super simple so anyone will be able to do it in a snap. (Can be used until 20lbs or when baby can go to their hands and knees.) Check out more of our budget registry picks.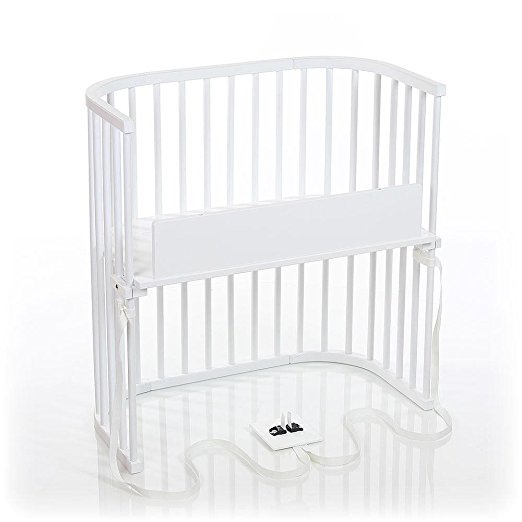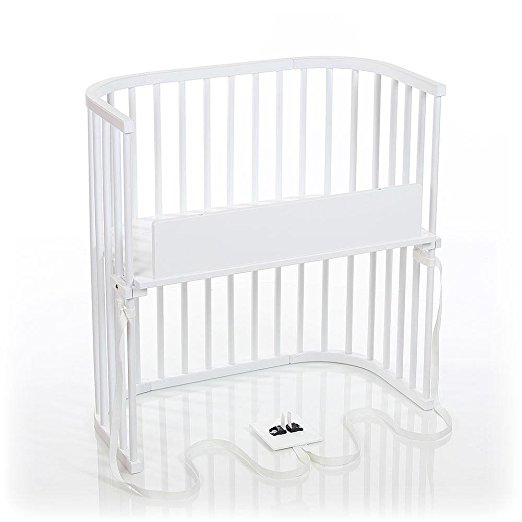 Gugu Eco-friendly Pick: BabyBay Bedside Sleeper
Parents can not only feel good about the BabyBay Bedside Sleeper because it keeps their baby close to them in a safe environment but it is made with solid wood and without the use of any plastics, toxic glues or wood fillers. The BabyBay Bedside bassinet fits any bed height securely and with the purchase of bassinet conversion kit, it can be used as a bassinet that can be moved from room to room. Organic mattress, organic sheets and organic canopy are also available to fit the BabyBay Bedside Sleeper. (As a bedside sleeper the BabyBay can be used up to 6 months or when baby can push up.) Check out some more of our eco-friendly picks.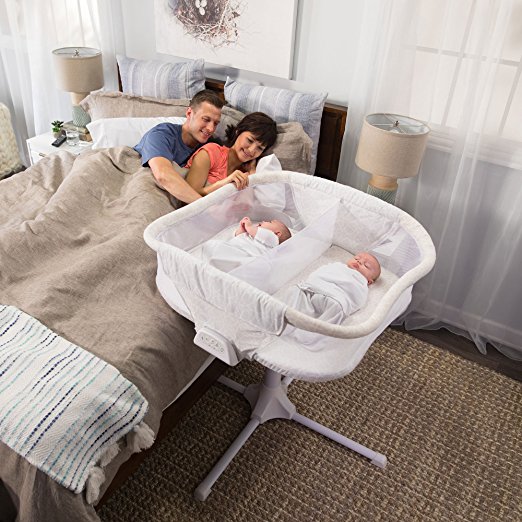 Gugu Multiple Pick: HALO Bassinest Twin Sleeper 
The HALO Bassinest twin sleeper has new parents of twins jumping for joy! The Bassinest Twin offers a 360 swivel so you can see or access either baby with a simple turn. Each baby has his or her own sleeping area as the Bassinest Twin is divided by a mesh wall so the babies can still see each other without the risk of sharing one bassinet. For a new mom recovering from delivery, the Bassinest Twin offers walls that lower and return automatically so that mom can easily access and return the babies from her bed. The Bassinest Twin is adjustable so it will fit just about any bed and comes with a nightlight and three options for soothing sounds and three lullabies. (Can be used until one baby reaches 20lbs or when one baby can go to his or her hands and knees.) See what a new mom has to say about the single HALO Bassinest.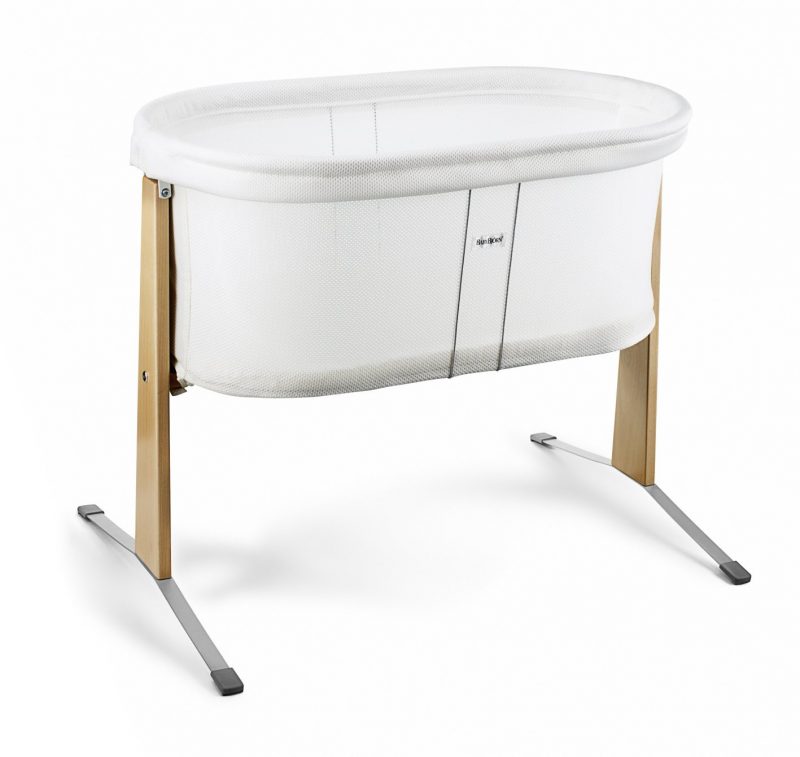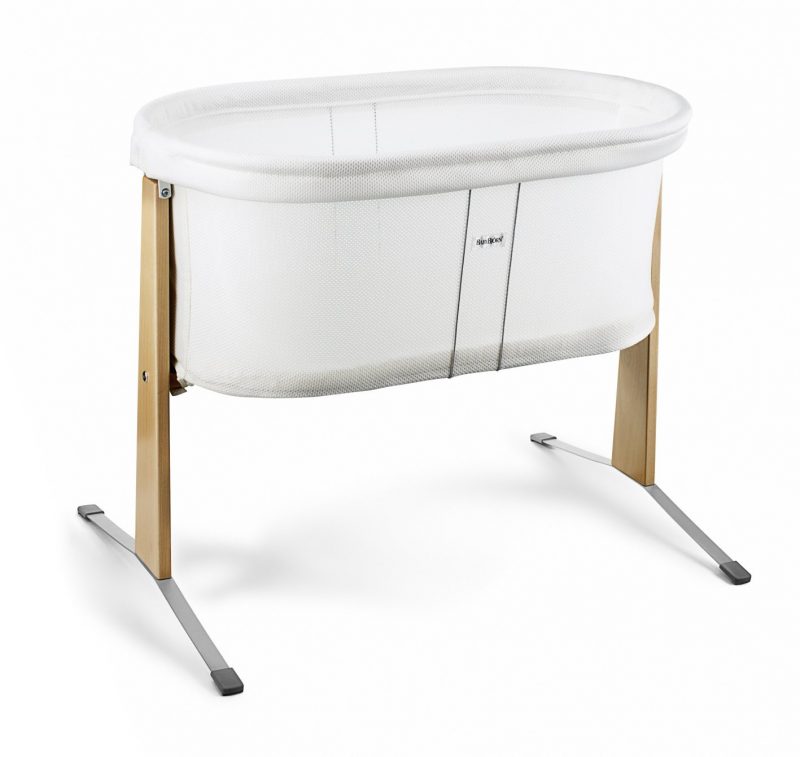 Gugu Minimalist Pick: BABYBJÖRN Cradle
The BABYBJÖRN Cradle is great for a family that wants something that doesn't take up a lot of space, looks great and can be used longer than the typical bassinet. This bassinet features full airy mesh sides that make it easy for parents to see baby. Parents will love the gentle springy motion that can be easily created with a slight push. The BABYBJÖRN Cradle comes with a machine washable mattress and to make the cradle even more cozy an airy canopy can be purchased separately. Weighing in at only 13 pounds parents can easy move this bassinet around their home and it can be used for up to approx. 6 months. Check out more of our minimalist picks.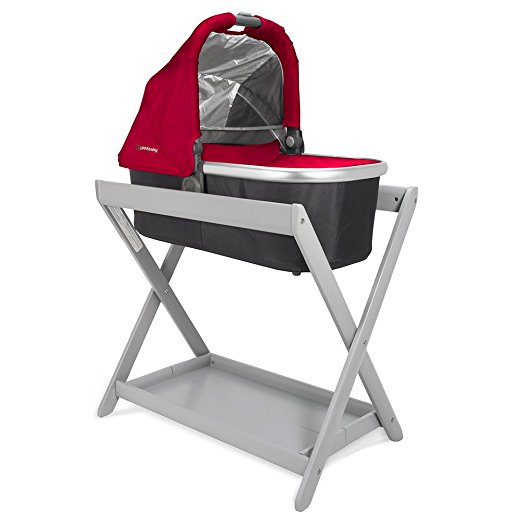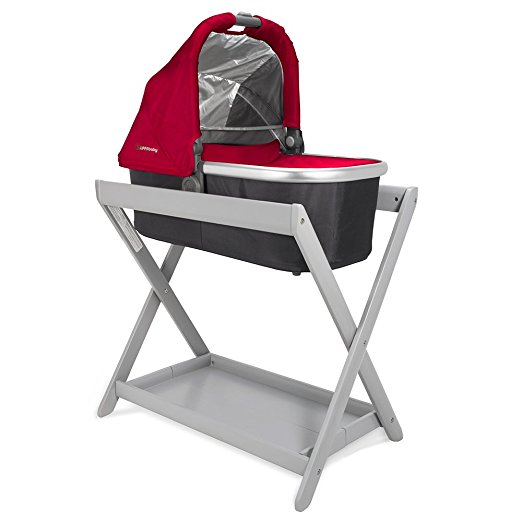 Honorable Mention: UPPAbaby Stand
If you already have the UPPAbaby VISTA then you already have a bassinet that is suitable for overnight sleep. The UPPAbaby stand will allow you to snap your UPPAbaby VISTA or CRUZ bassinet into a sturdy and secured elevated stand the same way you snap it into your stroller. Plus, when you can no longer use the stand for the bassinet there are optional accessories that allow you to use the stand as a laundry hamper. (Can be used until 20lbs or when baby can go to his or her hands and knees.)
About the author:
Julie McCaffrey is a proud mommy to 3 kids, including one set of twins and owns BabyNav Baby Planners where she offers personalized consultation to new and expecting parents across the U.S.. She is a sought after modern baby gear expert, has been featured in Pregnancy and Newborn magazine, Fit Pregnancy, US News and World Report,  and loves to help moms and dads navigate everything from baby gear to creating their registry to preparing for multiples and  getting back to work.