So, you are heading back to work but are still breastfeeding. Now what? Follow these few tips and tricks to help make it a smooth easy transition…because….hey…with the lack of sleep you are facing daily…smooth and easy is the name of the game.
As a full time personal shopper, I don't have a dress code and can pretty much wear what I choose BUT as a new mom (twice) I do know what worked really well and what did not. Here are a few of my favorite items for new/nursing moms.
Button Down Blouse:
Although there are a plethora of choices, I really dig this boutique site, Shop Buru. The owner/ curator is a mommy herself, specifically choosing items that work for MOMS but are not maternity. Revolutionary, no? I love this beautiful blouse and the button down style makes it is easy for pumping at work.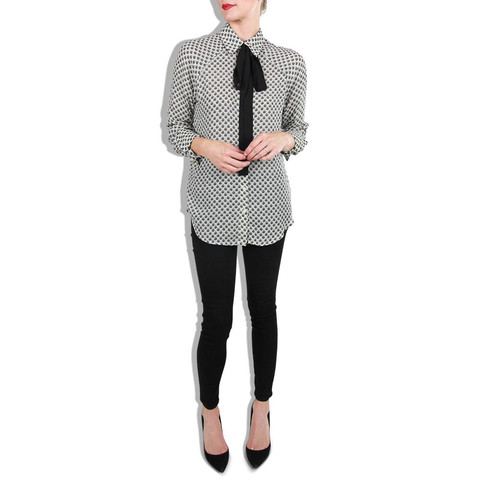 Poncho:
Ponchos are everything for fall and why should you have to sacrifice your style? These affordable ponchos by Cover Me Ponchos come in tons of colors and pair beautifully with black pants for work or you favorite jeans for weekend. The easy silhouette is extremely flattering while trying to lose those last few pounds AND they are nursing friendly.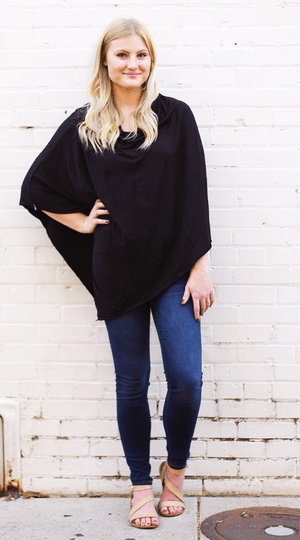 Nursing Bra:
Comfort is king when it comes to a nursing bra. You are sore, you are tired and you just need something with support that feels…well….GOOD. They are calling it "the Most Comfortable Bra in the World" which I can't personally vouch for, but I sure did LOVE my Bravado Design shapewear post pregnancies.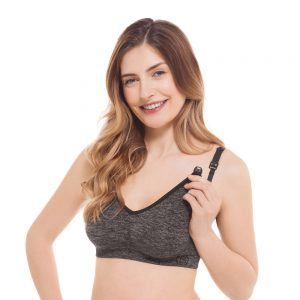 Wrap Dress:
I love selling dresses to my "working girl" clientele. They are so easy to style with a simple pump, great necklace and you are DONE! While nursing, nothing beats the wrap dress. I personally suggest investing in a brand like Isabella Oliver
. The pricetag might be a little higher, but the quality is essential. (P.S. Get 20% off Isabella Oliver Maternity 2015
 through 11/9/15)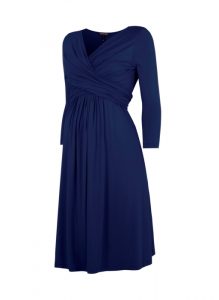 Sweater:
I am saving the best for last here ladies! Seraphine makes the most incredible maternity wear. This sweater was hands down my favorite item during and post pregnancy. It was so easy to wear, functional (with the shoulder snap details) and I still looked polished.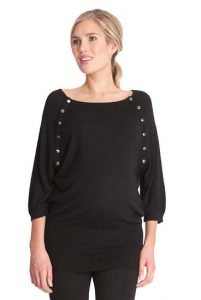 About Carly Walko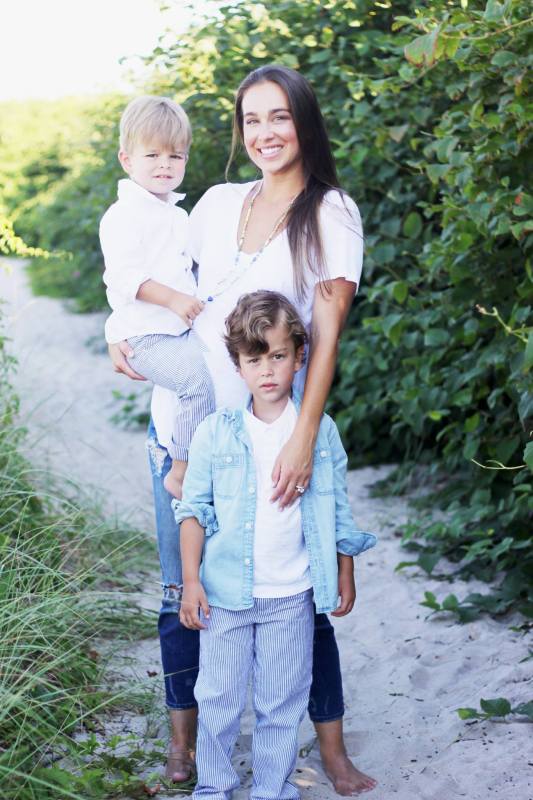 Carly is a personal shopper and stylist enjoying life at the beautiful Jersey Shore with her husband, two boys and two miniature dachshunds. She started Thirty Something Fashion in 2009 when she turned thirty, had her first son and moved from the Philadelphia hustle and bustle to the much slower pace of seaside living. She left her full time retail career to stay at home with her newborn, but it was essential for her to remain on the pulse of all things fashion and style.
After a fulfilling year of fashion blogging, she found herself wanting more and her personal shopping and styling business was born. Trained to know luxury apparel, but equally smitten with affordable boutique brands, her signature is mixing high and low designs to create that perfect look. In early 2010, she created the "TSF Box Service", an innovative idea of personalized boxes of style, that has grown her business much faster than she ever anticipated. It allows her to bring her styling aesthetic to women all over the country, helping them find a look that enables them to feel their absolute best.