We conducted a little poll among seasoned mamas, most of them working mamas, and asked them the one sanity saving thing or product that they would recommend to pregnant first time mamas.  You might be surprised that the most common answer we got was "meal prep".  Here, in part one of two, Dina Renart founder of Quick Clean Eats and a master of food prep gives us an introduction to meal prepping. (In part two, Dina gives her step-by-step guide to meal planning.)
Whether you are a stay-at-home mom or a working mom, you can eliminate the stress and time factor of having to cook everyday by meal prepping. What exactly is meal prepping?  Meal prepping means preparing either whole meals or portions of meals in advance. Cooking and/or preparing items in bulk will not only provide for your family, but free up time to dedicate to your other goals and obligations.
Hint: Before endeavoring on meal prep, consider stocking up on containers; you are going to need them. I avoid round containers and look for squares or rectangles as they stack easily and allow for efficient use of space.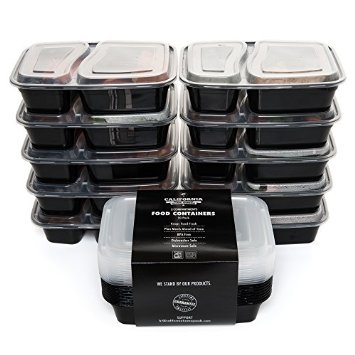 Here are my top 7 tips to prepping:
1. Don't try to prep it all
When starting out, don't try and make your entire weekly menu plan. Start slow. During your first two weeks, you may want to consider a manageable goal of prepping 1-2 recipes ahead of time. As you become comfortable with the process, you can prep more by adding recipes and days.
2. Don't try new recipes
It is key to stick with recipes you already know how to make your first few times prepping. Chances are you are confident in the outcome of the recipe and the only thing you need to focus on is preparing it ahead of time. By beginning with recipes you are well practiced in, you can focus on what works, what doesn't, and most importantly it allows you to experience the benefits of having food ready.
3. Choose the "right" recipe(s)
This is huge! If you are short on time or don't have the energy to prepare a lot of food then prioritize your meals. For example, if you are rushing around every morning and always running out of time for a healthy breakfast, consider focusing on preparing egg muffins or overnight oats. If dinnertime brings you the most stress, then put together some meal starters or prep ingredients for a couple slow cooker recipes. If you are always running to the vending machine at 3:00pm, put together some veggie packs or bags of almonds.
4. It is not necessary to cook all the food you prep
Food prep can be anything. You don't necessarily need to cook all your meals completely. It can mean cutting up meat or chopping up vegetables ahead of time for recipes. Washing fruits and vegetables so they are ready for snacks. Or even simply portioning nuts, crackers, or other food items.
5. Even the smallest bit of food prep makes a difference
I used to think, "If I did not have hours to set aside for prepping my food, then why bother?" There are always going to be weeks my time is limited. If I wait for the right time, or more time, then I would never do anything. Make the most of the time you have and do what you can – any food prep is better than no food prep at all. Some weeks I might not get any dinners prepped ahead of time. However, if my mason jar salads are done, I can rationalize that as, "at least I don't need to worry about lunch."
6. There is no right or wrong way to food prep; the options are endless 
Basically, it comes down to just making time and getting it done. Do what works for you. If the only thing you want to prep each week are hardboiled eggs, for instance, then make this your manageable goal. Whatever meets your needs and can be done with consistency and/or ease. Don't get inundated with thinking it has to be done a certain way.
7. Give yourself time to reap the rewards and make it a habit
Remember: it takes about 3 weeks to form a habit. Weekly food prep is no different. Don't throw in the towel if it doesn't work out the first time (or the first few times.) Adapt and overcome. Expect to make adjustments along the way. Sure it takes a little effort and time upfront but it is worth it. It is so rewarding to open up the refrigerator door and see healthy delicious meals and snacks ready to eat.
Ready to get started? Read part two of this series: Let's Start Meal Planning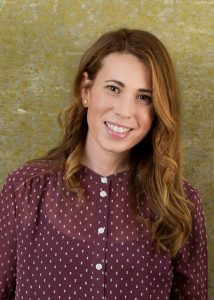 About Dina Renart
My name is Dina Renart and I am the founder, writer and recipe creator of the Facebook page Quick Clean Eats and Renart Fitness. My clean eating obsession began the morning I found out that I was pregnant in 2009. On this particular morning, I was sitting on the Long Island Rail Road headed into the New York City Food and Wine Festival with my Starbucks in hand. I was looking at my Skinny Vanilla Cappuccino and wondered if it was "good" for my baby's development. I realized that I had been taking what I put into my body for granted and I needed to start paying attention. But, where do I start?
Healthy eating was harder than I thought. I was overwhelmed by the thoughts running through my mind. What would I cook? What foods can I eat? I would have to find some way of planning, prepping and storing all my new perishable foods. That was 6 years ago. Since then I have researched, read, spoke with many people and spent countless hours planning and prepping. I have had many successes and failures along the way. My journey has also lead me to become a BeachBody Coach. I support, motivate and challenge my clients to clean up their diets, include easy at home exercise to fit into daily routines and create overall healthier lifestyles for themselves and their families.