This week we are so excited to be featuring amazing products perfect for a foodie baby. Today we're highlighting a parent must-have product for making shopping for food a million times easier, the Binxy Baby Shopping Cart Hammock!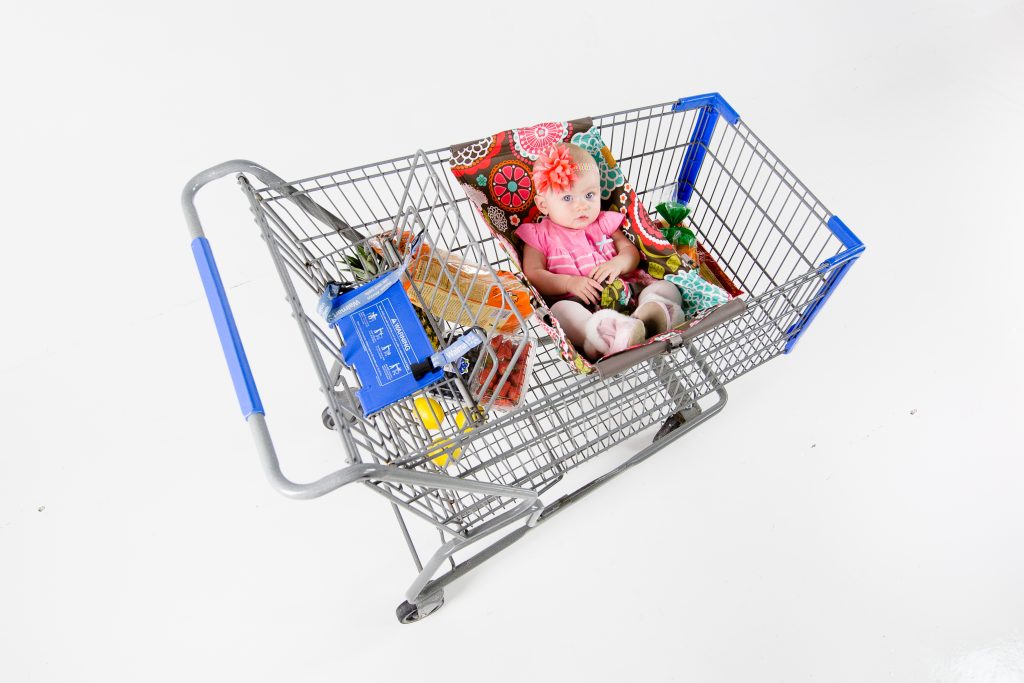 One of the most daunting parts of new parenthood is taking the baby into the world, and when you're heading to shop for food, it's a difficult toss up between shoving food in the stroller or wearing the baby…however, Binxy Baby Shopping Cart Hammock is here to help and solves all of your shopping-with-baby concerns! Binxy Baby was founded by a busy mom of four who quickly realized she couldn't safely shop for the family's groceries with a toddler and baby in tow; she invented the Binxy Baby Shopping Cart Hammock as a super safe and utterly efficient way a parent can shop for groceries with baby.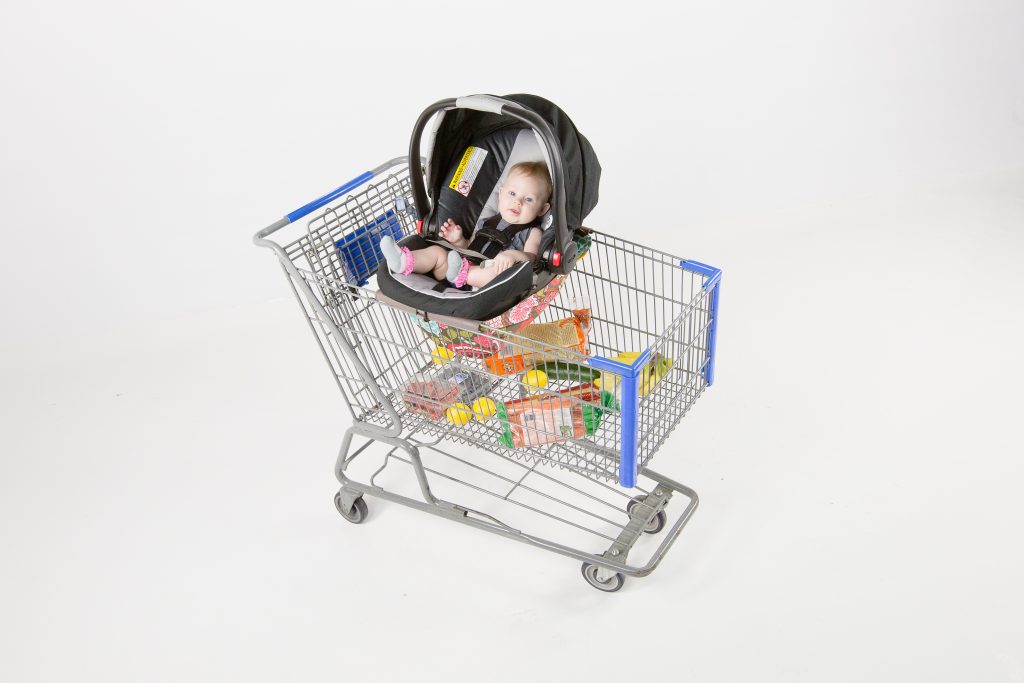 Binxy Baby's patented design quickly and easily clips onto most carts, the seat hangs elevated so you have plenty of room underneath for groceries, then it rolls up to fit in your purse or diaper bag when finished. You can even put two right next to each other for multiples! It also has a strap to secure infant car seats. Perfect for those cold winter days when you want to keep your baby all bundled up and just strap the whole car seat directly into the shopping cart hammock. Binxy Baby provides your little one with the most convenient, safe and comfortable seat in the store.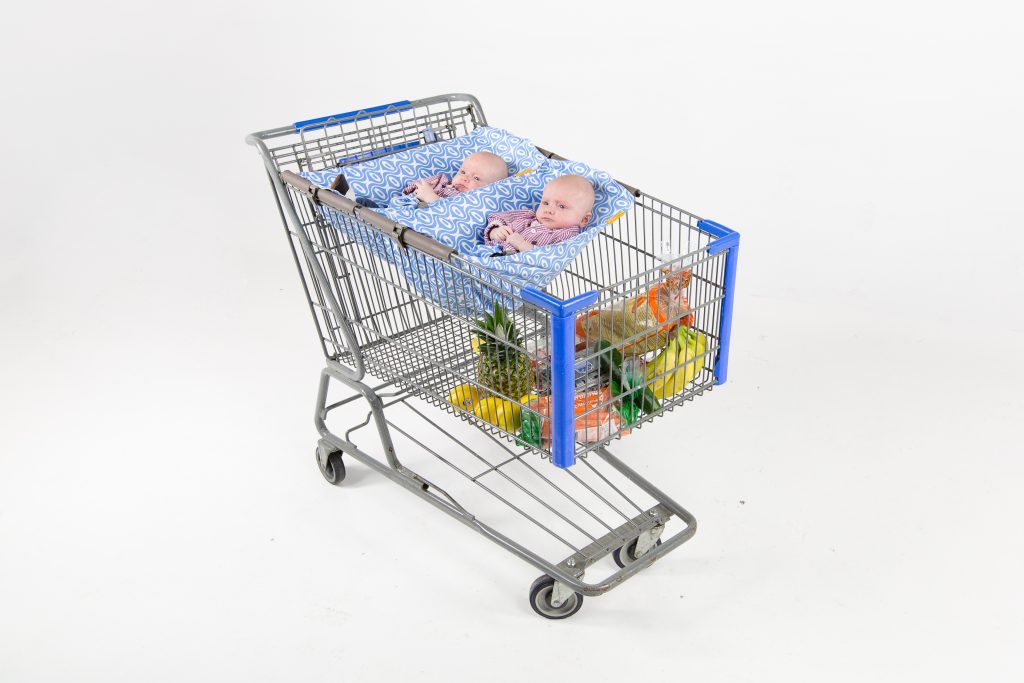 The plastic clips hold babies up to 50 pounds, and the two layer upholstery weight fabric is light enough for baby to not get too hot, but super strong to hold baby's weight. With the secure seat harness and velcro straps, baby will be securely and safely supported. Binxy Baby is not only ideal for parents with a small baby and toddler, but also for families of multiples! You can easily use two Binxy Hammocks in a shopping cart for a much more peaceful trip to the store. And, when you're done shopping, simply roll up the hammock and store in your bag or the car for next time. It's lightweight, you can travel easily with it, and it makes a wonderful baby shower gift!
You can find Binxy Baby on their website, Facebook, Instagram, and Twitter.