This week we are so excited to be featuring amazing products perfect for a foodie baby. Today we're highlighting a fantastic way to make your own baby food with the Beaba Babycook! After learning more about the Beaba Babycook and how it will make your life easier (plus, save you money!), enter to win a huge prize package of foodie finds including a Beaba Babycook, plus a one month supply of Plum Organics baby food and snacks, a 4moms highchair, a Binxy Baby shopping cart hammock, feeding items from JJ Rabbit, and $100 shop credit to Mitz!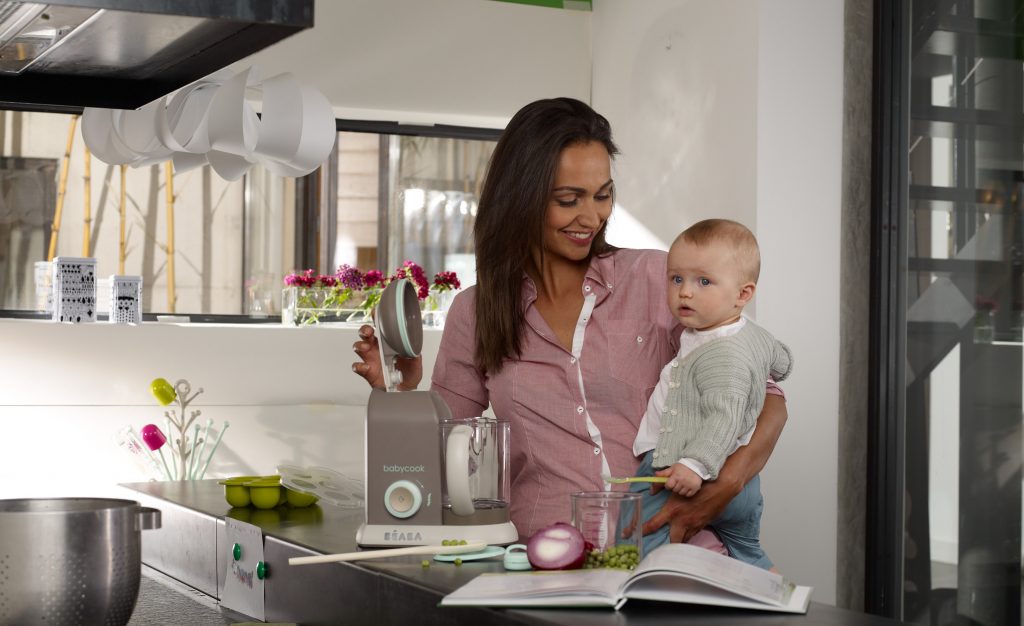 If you're thinking about making homemade baby food, but feeling totally overwhelmed, don't worry – Beaba Babycook is here to the rescue! The Beaba Babycook is a 4 in 1 baby food maker, which will not only make your life infinitely easier, but help you save money in the long run, as well. With its patented steam heating system, you can prepare fruits, vegetables, meat or fish from raw to any stage baby and toddler food in 15 minutes. It features a large 4.7 cup bowl with graduation markings for easy measuring and mixing, so you can invent delicious and nutritious purees for your little one.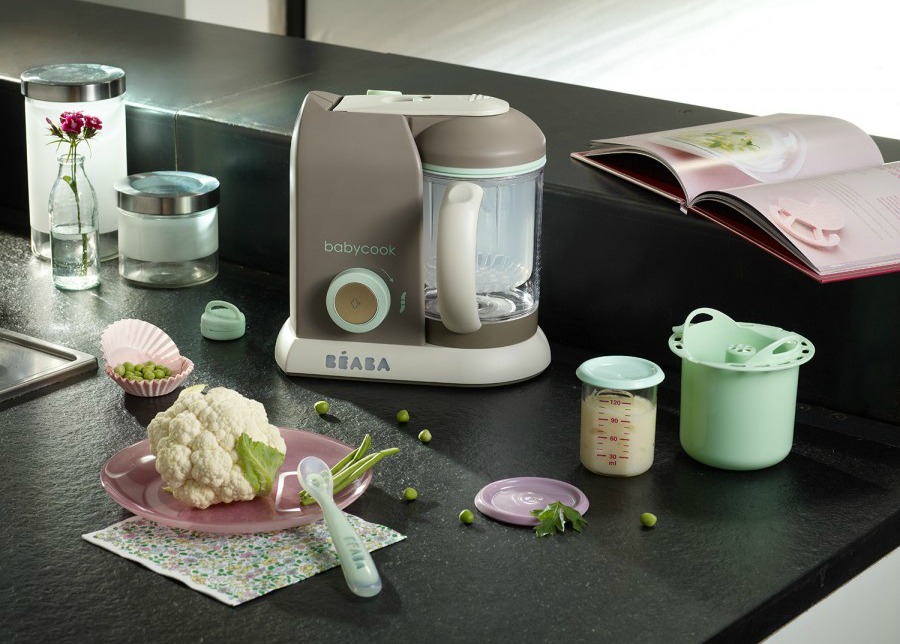 Beaba knows what it is like to be a busy parent, and has designed the Babycook with that in mind; the Babycook features a unique one handed system, so mom or dad can hold baby and make their food at the same time! Plus, the Beaba Babycook is BPA, Lead and Phthalate free, making it perfectly safe for your little one. Refrigerate or freeze leftovers, then simply defrost and reheat right in Babycook. Steam cooking locks in vitamins and nutrients, a multi-purpose mixing blade provides just the right texture, the timer has an audible alert to tell you when meals are ready, and all of this with total one-handed operation. This appliance is loaded with features that make any parent a "pro" in baby food preparation.
Follow Beaba on their Website, Facebook, Instagram, and Twitter.
Enter below to win a huge prize package including a one month supply of Plum Organics baby food and snacks, 4moms highchair, a Binxy Baby shopping cart hammock, a Beaba Babycook, feeding items from JJ Rabbit, and $100 shop credit to Mitz! 
a Rafflecopter giveaway