It seems as though summer has finally arrived and we can't wait to head outside and play! We rounded up some of our favorite gift guide picks for enjoying the outdoors with your family this summer. Check them out below and let us know what you bring with you on your outdoor adventures.

Made Good Foods: Summertime is all about the on-the-go snacks; whether you're hanging poolside, shuffling kids to swim lessons, or simply reading your favorite magazine on the front steps, it's important to have yummy and healthy snacks ready at all times. We're big fans of MadeGood Foods, especially their MadeGood Vanilla Crispy Squares, which are reminiscent of the childhood favorite rice crispy treats. But, these MadeGood Vanilla Crispy Squares are allergen-free and safe for school, which means you can use them for end of the year parties and summer pool parties. Plus, they are also gluten-free, certified vegan, organic, Non-GMO, kosher and contain nutrients from vegetables such as carrots, shiitake, mushrooms, beets, broccoli. Can't get much healthier than that in a delicious snack! We know both you and the kids will devour these MadeGood treats all summer long. Pack them for summer camp, bring them camping, have one in the pool – we know you'll snack happy! 

Mission Critical S.02 Baby Carrier: Getting outside and heading on adventures is so much easier when you can babywear – one of the questions we get a lot at Gugu Guru is where dads can find carrier for them, specifically – and we're excited to introduce you to the Mission Critical Carrier. The Mission Critical S.02 Carrier is different than any other carrier because it is sleek, versatile, and customizable to easily transition from one quest to the next. In fact, the Mission Critical S.02 Carrier is innovative and built from the ground up specifically for dads. The Mission Critical S.02 Baby Carrier is totally versatile and features front or back carry options, which create a system that adapts as your baby grows. Plus, you can integrate it with the Mission Critical S.02 Daypacks for a combination that carries exactly what you need. If you're heading out with baby, dad will appreciate the fact that the Mission Critical S.02 Carrier is lightweight and extremely strong, plus, it's outfitted with convenient features for your baby including a sun shade and adjustable-width seat. The Mission Critical S.02 Carrier doesn't just focus on baby's needs, but also is super comfortable for dad, making long outdoor adventures possible for your summer vacation. This would make an ideal gift for any new dad in your life! 

My Lap Box: If you're road tripping this summer, or will be spending time in the car visiting family and friends, we can't recommend the My Lap Box enough! My Lap Box is a sturdy travel box which easily converts to a travel tray. While other kid's travel boxes are often too flimsy or fall apart, the My Lap Box Travel Case is sturdy enough to accommodate 2 built-in ridges that will keep an iPad / tablet in place at 2 different viewing angles for your child's viewing pleasure. As it is lightweight enough for your kiddo to carry on their own (and fill with all of those random items from home they can't leave behind!), you can bring the Lap Box Travel Case wherever you head this summer. Unlike all other travel trays, our My Lap Box travel case has a detachable, snap on snap off lid. The lid can be secured in place under My Lap Box when not in use or secured to the top to contain all of the enclosed items. My Lap Box is unique for car rides in that it has an included adjustable strap that goes around your child's waist, so the My Lap Box will never tilt, shift, slide or fall to the floor. It always stays securely in place while on your child's lap – meaning less fuss from the backseat! It's ideal for heading outdoors this summer – fill with toys, snacks, crayons, or more, and know that your little one will have everything they need to have a fun summer. Use code gugu10 for 10% off My Lap Box. 

Mockingbird Stroller: If you're heading out with the family this summer, you absolutely need a stroller that can keep up with your family's adventures. It's no secret we're big fans of the Mockingbird Stroller – and for so many reasons!  The Mockingbird Stroller is the only premium full-size stroller at a totally affordable price – plus, it was truly built for the modern parent: with a one-hand fold, spill-proof materials, never-flat wheels, and a storage basket that can fit everything. Additionally, to soothe any fears about buying baby gear you can't first see in person, Mockingbird lets customers try the products at home for 30 days, with free shipping both ways. That gives them a better way to evaluate a stroller than pushing it up and down the smooth floor in a baby store. You can learn more about Mockingbird here, and get yours for summer outings today, as you can check it out at home and we know you'll love it!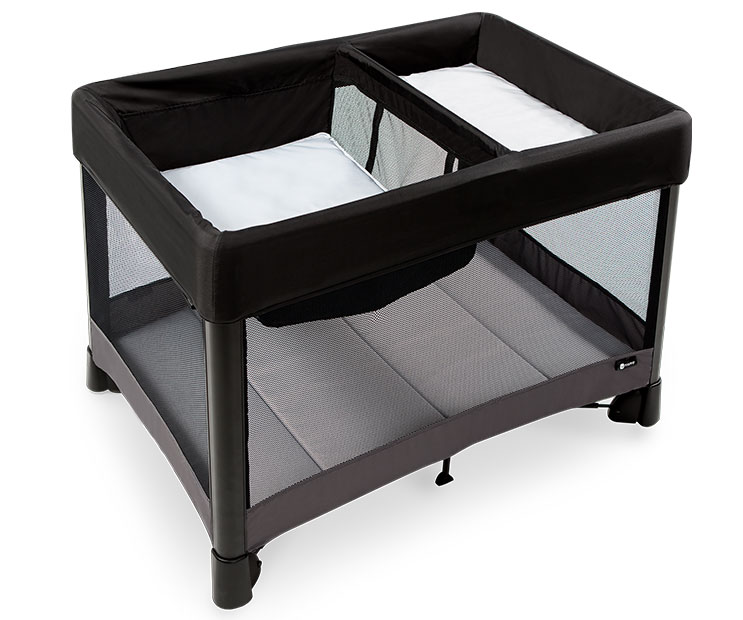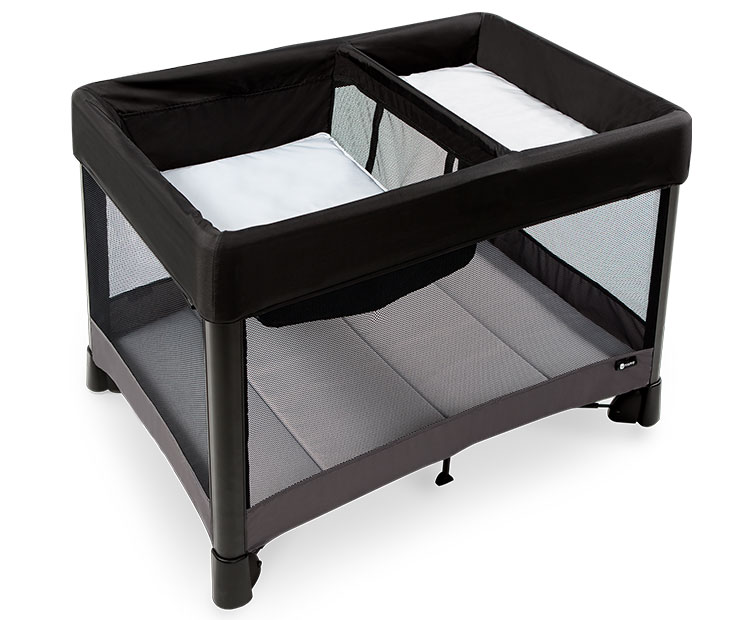 4moms Breeze Plus: When it comes to summertime and getting outside with babies, you're going to think about having a safe place to put them to rest and lounge. We're big fans of using the 4moms Breeze Plus playard for summer adventures for so many reasons. One reason is that it is super lightweight and easy to travel with – throw it in the car and you'll have a safe place for baby to sleep on any trip. Plus, the all-in-one care station makes this the best portable crib for grandma's house, the park and more. The removable bassinet and changer are simple to assemble, and bring the comfort of your home to every destination. It is so easy to open and close, you won't be fussing with it on your next camping trip or picnic – plus, it is mesh sides, so your little one can get fresh air and won't overheat. Learn more about the 4moms Breeze Plus here.
Check out more fun gift guides here:
Thank you to My Lap Box, Mission Critical, and MadeGood Foods for making this sponsored post possible – we are so appreciative!