One of the biggest challenges for any mom is finding the time to kick back and relax. Whether you're preparing for a new arrival or juggling the daily duties of motherhood, that precious window of "me time" gets narrower by the day. Even finding a few moments of respite feels like a pipedream. That's why we love @KindredBravely, a company that truly understands the struggle of work-life-baby balance. Take it from CEO and co-founder, Deeanne Akerson, who created the Kindred Bravely brand for two reasons: one, to support new and expectant moms with comfortable, stylish, and practical maternity wear; and two, to build a supportive community of moms who help encourage and empower each other along stressful every step of the way. Here are some of our favorite Kindred Bravely products that make the journey of motherhood easier, from the bump to the breast and beyond!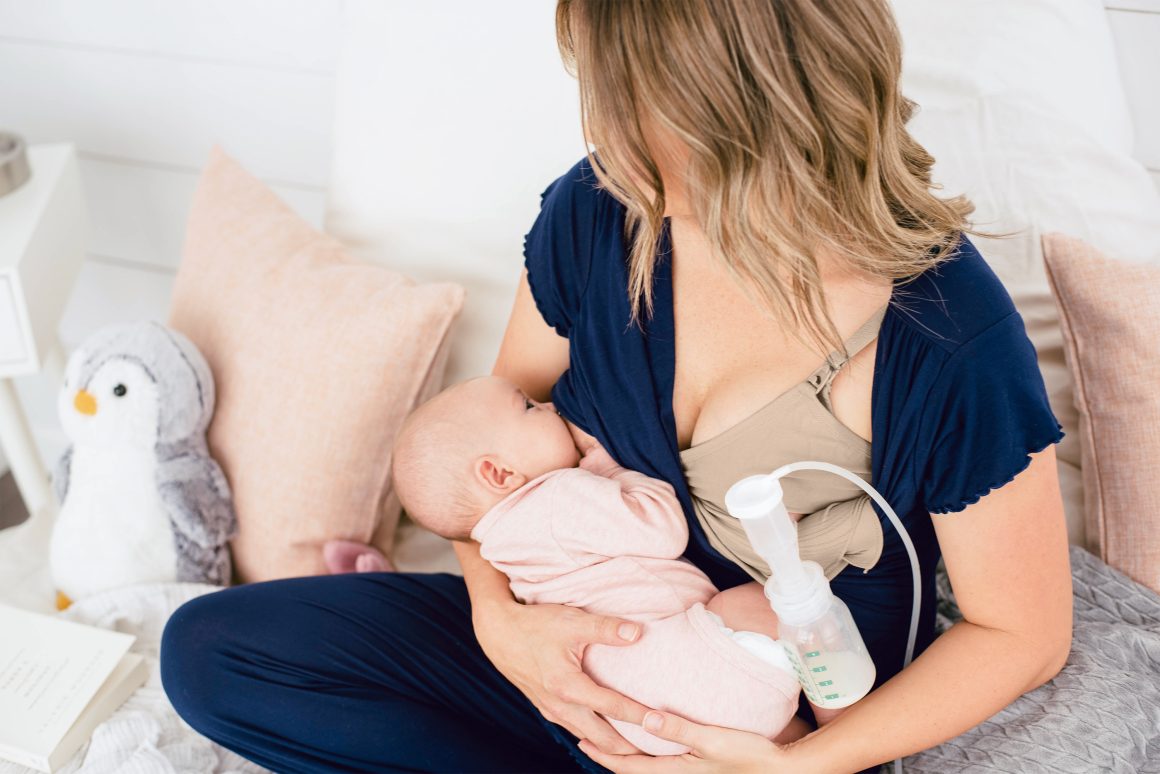 Sublime Hands-Free Pumping & Nursing Bra: When it comes to nursing, efficiency and comfort are key, because Mother Nature waits for no one. Why make breastfeeding more difficult than it has to be? That's why Kindred Bravely developed the Sublime Hands-Free Pumping & Nursing Bra, a gamechanger for any postpartum mama. Forget about fumbling with bra hooks and uncomfortable wiring; with Kindred Bravely's patented unique Easyclip™ design, moms can wear the same bra day and night, moving from pumping to nursing without skipping a beat—no cumbersome wardrobe changes necessary. Made with removable padding and ultra-soft fabric, this double pumping bra fits comfortably and securely. Plus, it's compatible with all standard pump flanges, including Medela, Spectra, Lansinoh, Ameda, Hygeia, Philips Avent, Motif, and Evenflo.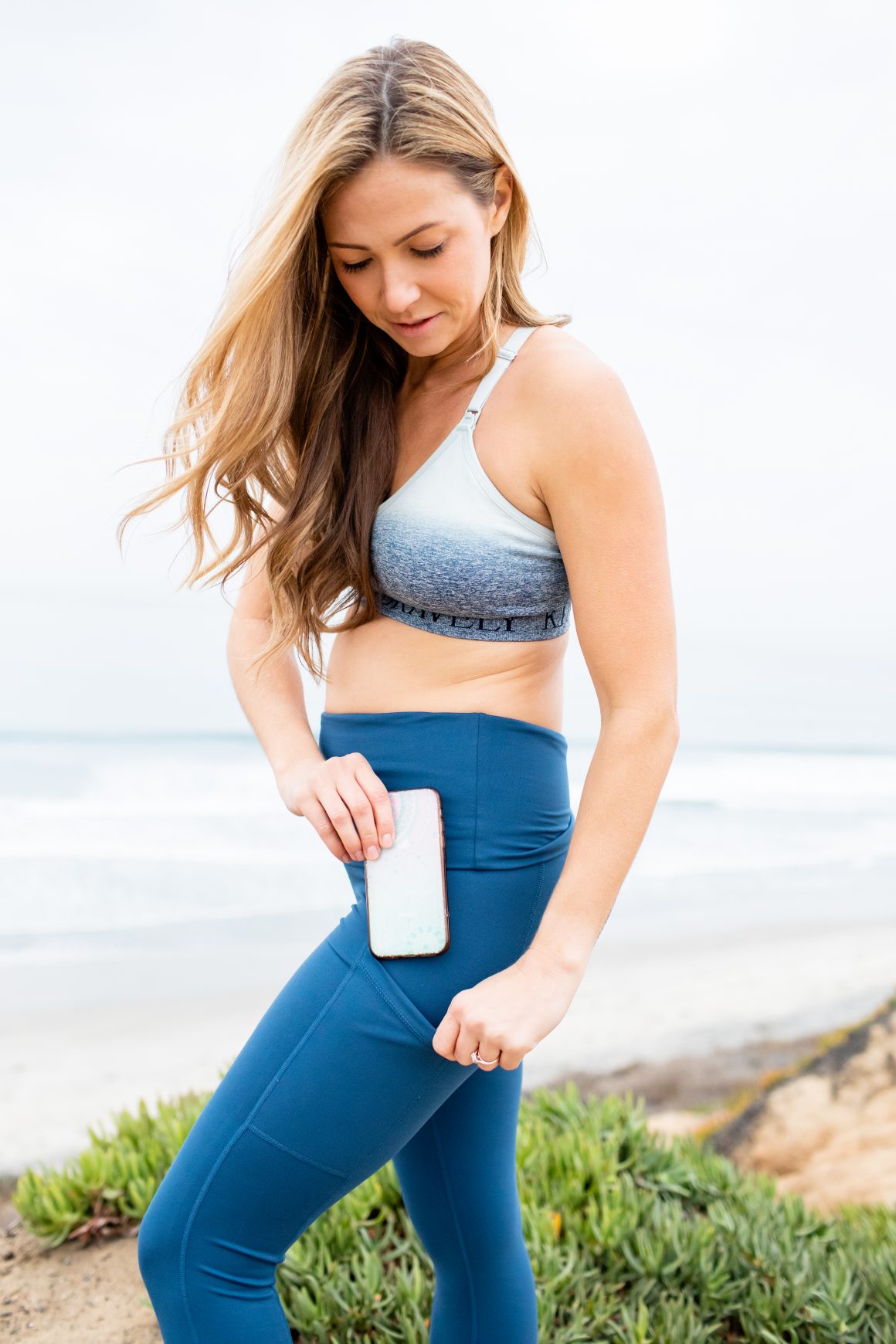 Sublime Nursing Sports Bra: Don't let nursing throw a wrench into your workout plans. Active moms can now make Saturday morning yoga class without ever having to compromise baby's feeding schedule. With the Kindred Bravely Sublime Nursing Sports Bra, new mothers have the best of both worlds. Made with breathable, moisture-wicking fabric to keep new moms comfortable during low-impact activity, this bra features convenient clip-down cups for easy breastfeeding access. When baby's hunger strikes, simply pullover for a quick, convenient pump. Plus, we aren't the only ones who love this bra. It's a National Parenting Product Awards winner, too.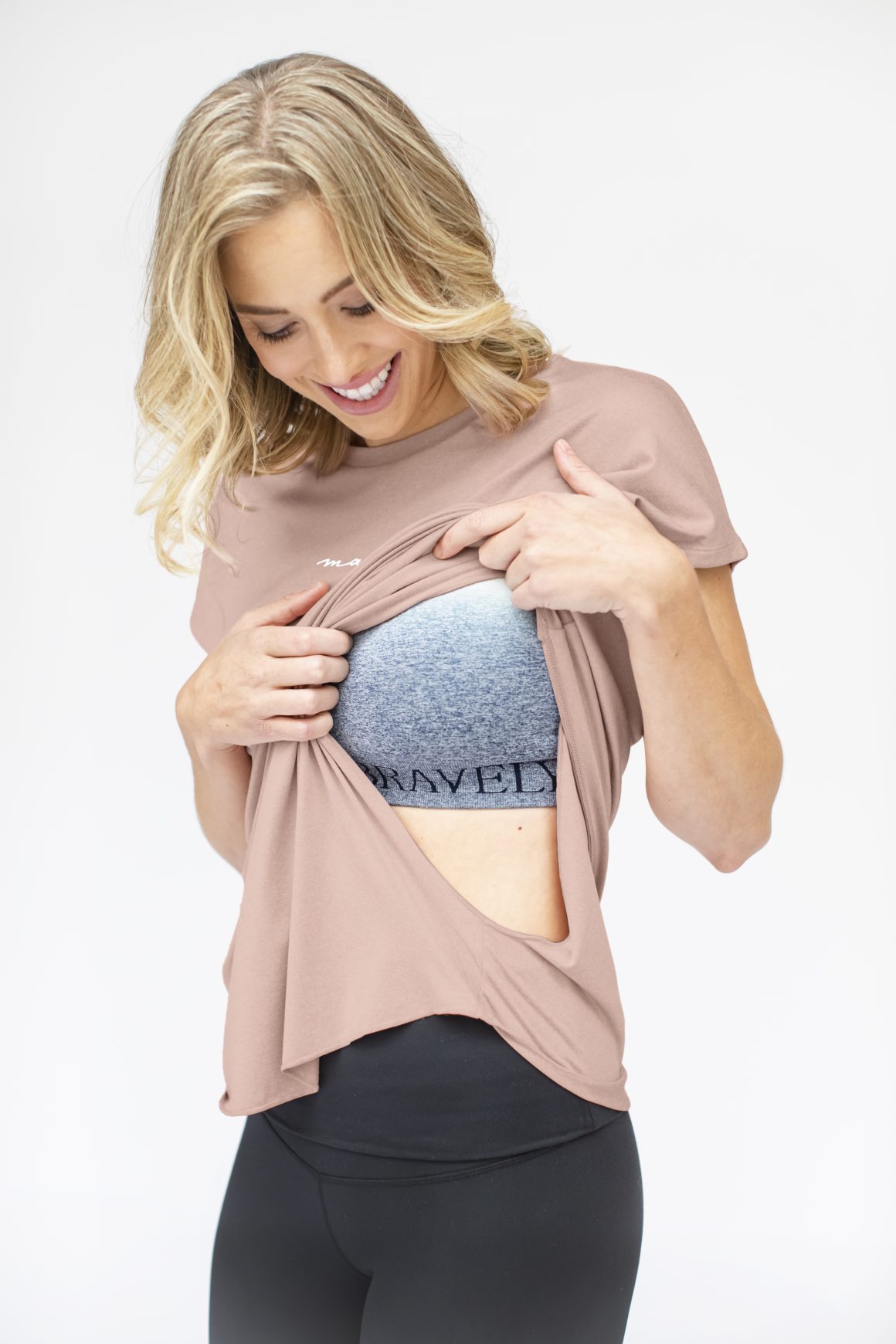 Relaxed Mama Athleisure Nursing & Maternity Top: Nothing feels better than cuddling up on the couch in your coziest sweats and comfiest tee. But for new moms, it's tough finding the time to luxuriate. Kindred Bravely gets it. That's why they made the Relaxed Mama Athleisure Nursing & Maternity Top. Its buttery-soft, moisture-wicking fabric skims the body, giving moms the perfect amount of coverage for extra comfort. It also features a hidden underlayer for easy and discreet breastfeeding. Go ahead, put it on and relax!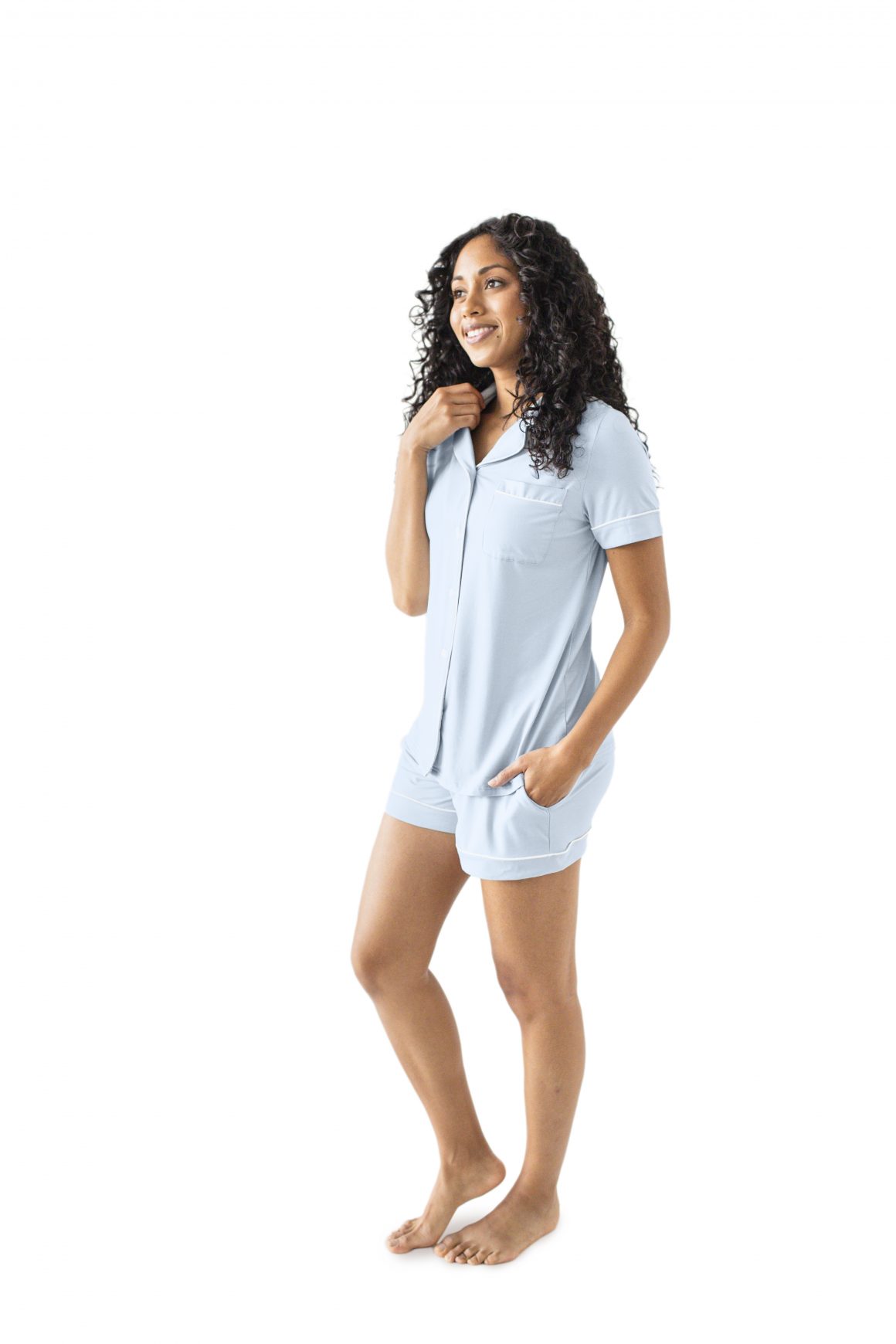 Clea Bamboo Short Sleeve Classic Pajama Set: Just because you're a mom doesn't mean you have to forgo fashion for comfort. With the Clea Bamboo Short Sleeve Classic Pajama Set, now you can have both! This classic sleepwear style features sleek piping detail, button-down nursing access, and an elastic waistband to accommodate moms' changing bodies from pregnancy to postpartum. Its breathable bamboo fabric also helps keep you cool, so you can look and feel good all throughout the night.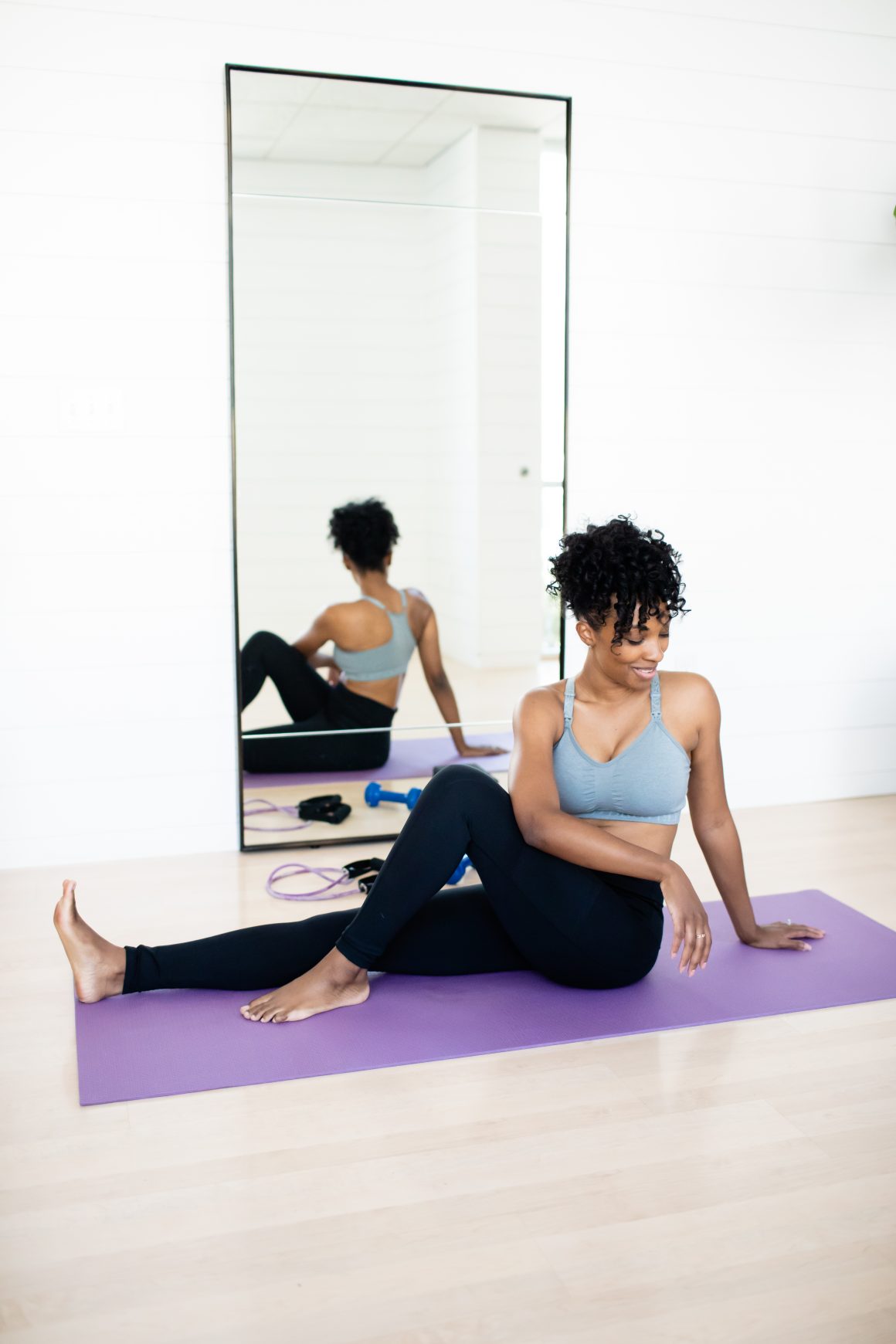 Louisa Maternity & Postpartum Support Leggings: We're living in the golden era of athleisure, so we couldn't be more thrilled for Kindred Bravely's Louisa Maternity & Postpartum Support Leggings. Sleek, stylish, and versatile, these leggings are perfect for any woman, especially those needing extra support for a growing belly. Its premium fabric molds perfectly to the body and never loses shape, no matter how many times it goes through the wash. Plus, its ultra-high waist panel creates a flattering silhouette for every shape and size. Dressed up or down, these leggings are so comfortable, you'll never want to take them off.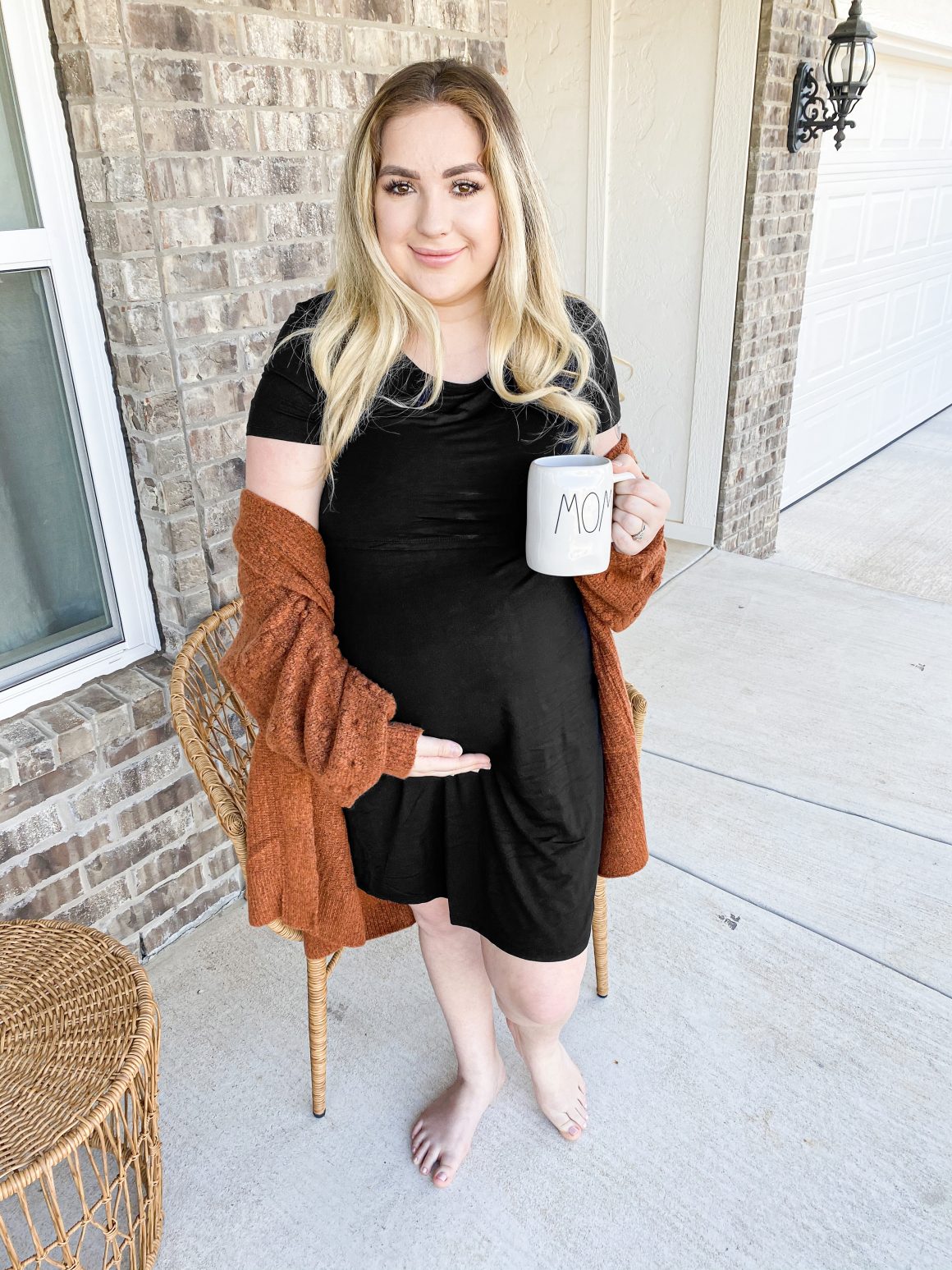 Eleanora Bamboo Maternity & Nursing Lounge Dress: Designed to wear before, during, and after your pregnancy, this airy lounge dress is made of super-soft, premium bamboo fabric. Lightweight and breathable with a relaxed fit, it's perfect for warmer weather (or hot flashes!). The fabric stretches with you throughout your pregnancy, and the nursing panel makes it easy to feed your little one at home or on the go. And, yes, it has pockets. Pockets! You might love it so much, you'll never want to take it off — and since this two-in-one dress doubles as a nightgown, you won't have to!
Head on over to KindredBravely.com and check out more of our favorite maternity and nursing must-haves. And make sure to use the code GUGUGURU20 for an extra 20% off your first purchase!
Thank you to Kindred Bravely for making this sponsored post possible.