If the sight of ballet slipper pink and cornflower blue makes you want to scream, it's totally acceptable to go to the dark side for your baby's style. Pick rock star cool baby clothing and accessories for your edgy little bundle. Set the tone for rebellion, but don't be surprised when your tot starts expressing some 'tude. Here, our favorite rocker baby gear and goods.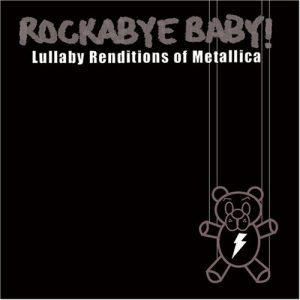 Rockabye Baby Lullaby Renditions of Metallica
Yes Metallica can actually soothe your baby to sleep. Buy the CD or download the MP3 of this strangely soothing instrumental renditions of Metallica's greatest hits. Other Rockabye Baby albums include Led Zeppelin, Pearl Jam and Bob Marley.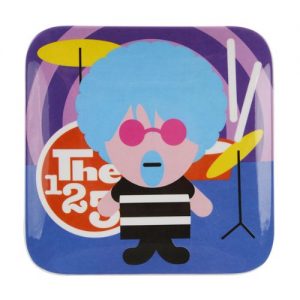 French Bull Kids Rock Stars Plates
Made from shatter-proof melamine, these cool dishwasher-safe plates will see your kids through toddlerhood and beyond. Sold as a set of four, making meal time fun for your little one and their friends.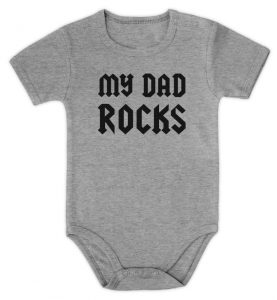 My Dad Rocks Onesie
Let daddy get a little cred with this adorable unisex onesie, which makes for an awesome Father's Day gift. It's 100% cotton and ready for some action. Let dad really prove he rocks and ask him to change all diapers when baby is wearing this.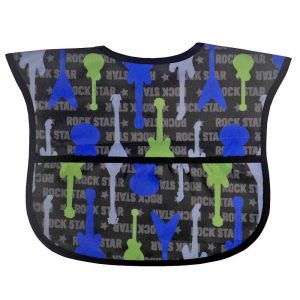 Bibsters Rock Star Bib
It's easy on/easy off with this easy clean bib, made of waterproof fabric. Mealtime has never looked so cool!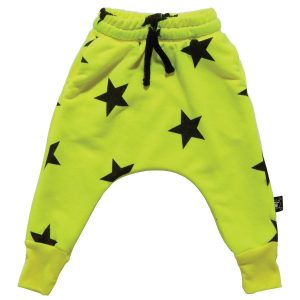 Nununu Unisex Stars Baggy Pants
Your kid will be the star of Little Maestros class with these way cool baggy pants from streetwear brand Nununu. You'll look instantly like the coolest mom on the block for putting your baby in these unisex harem pants reminiscent of MC Hammer. Can't touch this!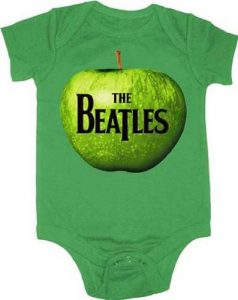 Kiditude Beatles Onesie
All you need is love and this vintage-inspired Beatles onesie to pull off the coolest baby on the block look. Don't be surprised if your little one grows up with an affinity for Paul McCartney.