Pampering yourself while preggers is a non-negotiable. If there was ever a time to treat yourself to some beauty indulgences, it's definitely during that hormonal roller coaster called pregnancy. Acquiring the elusive pregnancy glow is easier with a little help from some beauty essentials–all safe and luxurious, of course. Here, our pick for the 6 top pregnancy beauty essentials.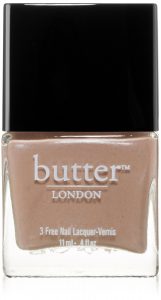 1. Butter London Nail Lacquer in Yummy Mummy ($15)
Regular manicures during pregnancy are a must. When you head to the salon, bring this universally flattering taupe-y shade from fashion forward nail brand Butter London. It has the power to make nails look effortlessly chic against every skin tone look. Mums-to-be will love the name as well as the consciously made 3-free formula.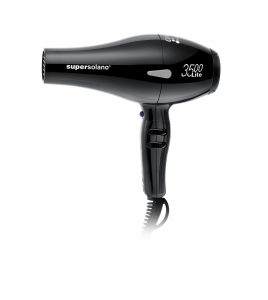 2. Solano Supersolano 3500 Lite Professional Hair Dryer ($190)
It's amazing how much better you can feel after a good blow-out. While we highly recommend treating yourself to as many salon blowouts as possible, we know realistically that getting out of the house becomes harder and harder when you're with child. Invest in this cult favorite, pro-loved hair dryer in a new lightweight model and doing your own 'do will be easier than ever.

3. Juice Beauty Lash Defining Mascara ($19)
The trick to looking wide awake even when every muscle in your body wants to go back to sleep, is applying mascara to the base of the lashes. It's a little trick our makeup artist friends taught us when we had our first child. As with all of your beauty choices, make sure the formulas are clean with no scary chemicals. All products from Juice Beauty contain worry-free, organic ingredients.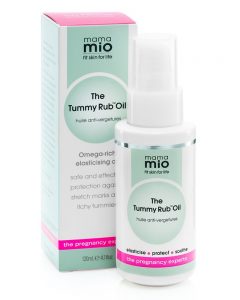 4. Mama Mio Tummy Rub Stretch Mark Oil ($38)
Your belly does some serious stretching during those nine months. Give it some relief by gently rubbing this heaven-sent elixir of nourishing oils to stave off the itchies as well as help keep stretch marks at bay.

5. Aden + Anais Mum and Bub Skin Care Extra Gentle Lotion ($15.95)
Who wants dry, cracked skin during pregnancy? Not us. Be smart and use a product that is free of phytoestrogens, parabens and any other potentially icky ingredient. This ultra-gentle lotion from cult favorite baby brand Aden + Anais is a gorgeous essential to any bathroom.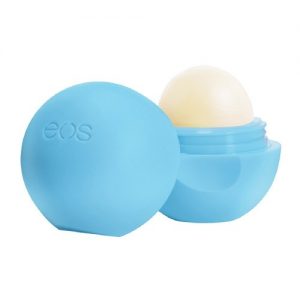 6. EOS Lip Balm Smooth Sphere in Blueberry Acai ($6.49)
There's so much to love about these cool looking orbs of lip balm. The scent is subtle yet yummy and you'll never lose it at the bottom of your purse. The ingredients are all-natural–no petroleum here!