Often when moms start building their registries, they seem overwhelmed with the amount of products they seemingly need to take care of a baby – rest easy, mama – we have a special list for you today. We reached out to our amazing baby planners and posed the question, "what ONE baby product is a must have essential?" It's not easy to pair down a must have baby item to only one essential product pick – but, read on and see what our planners say is the must have one item for your baby registry. Want to see their one piece of advice for new parents? You've got to head to our Instagram for that info!
Don't forget to check out the baby planners' picks for preparing for multiples and items to help you get through Newborn Lockdown.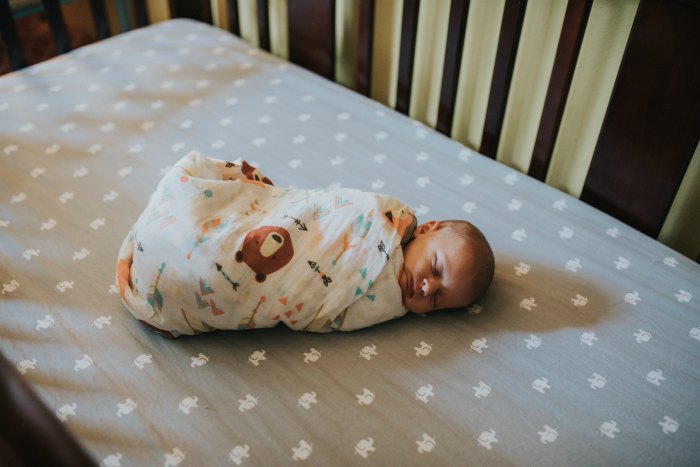 Jessica Zablan of The Birth and Baby Company:
One Essential Baby Registry Must Have: Nose Frida! Or the whole Frida Baby kit.
Amber Michel of Your Milk Shoppe:
One Essential Baby Registry Must Have: Aden + Anais muslin swaddling blankets. These blankets will be EVERYTHING to you from birth and beyond. The perfect swaddling blanket, you can also use as a breastfeeding cover or a light layer during walks. You will use these well into toddlerhood and beyond. Highly recommend these blankets as a must-have on every registry!
Abby Ludwig, Gugu Guru Registry Consultant:
One Essential Baby Registry Must Have: The FridaBaby Windi! There will be times when your little one is backed up. They are uncomfortable and as a parent you feel helpless! When your babe is having trouble getting those gas pains out, there is only one product you need! The Fridababy Windi is an absolute must have for new parents. Think of the Windi as the updated version of the "thermometer trick." When your baby is in pain, it is a safe and quick way to help relieve the gas and colic pain they may be experiencing.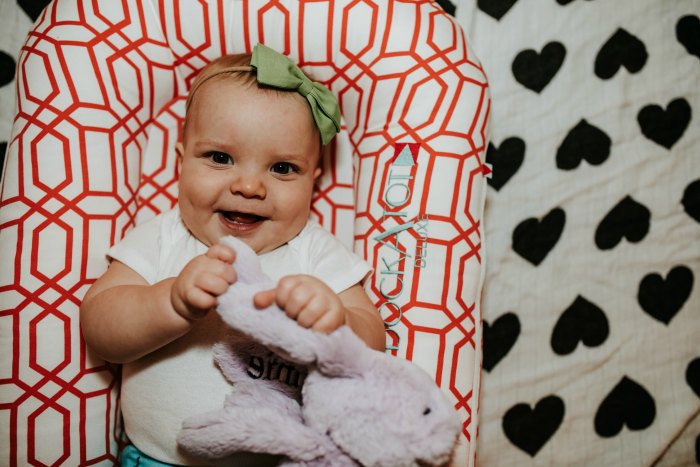 Tina Morton of Cloud Nine Births:
One Essential Baby Registry Must Have: DockAtot! The one just have I would say is the DockATot! It's a life saver at night, during the day, and in every location. It just gives baby a nice, secure, comfy hug!
Seen also: Minimalist Baby Registry Must Haves
Victoria Facelli of Durham Lactation:
One Essential Baby Registry Must Have: An exercise ball to bounce on.
Lauren Daylami, Maternity Consultant in Charleston, SC Territory of Your Milk Shoppe:
One Essential Baby Registry Must Have: My number one item for a new parent is the HoMedics Sound Machine. White noise will help associate your baby with sleep time and will also block out any loud background noises so that they can sleep longer and more soundly. This is a lifesaver for overtired new parents!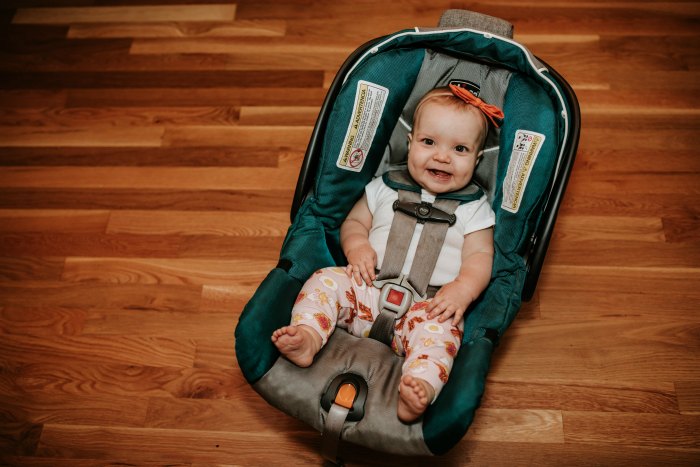 Ashley Akselband of Wellsprings Birth and Baby:
One Essential Baby Registry Must Have: Infant car seat! The one product new parents must have – an infant car seat! I've worked with people who think it's better to get a convertible car seat, as it will grow with their child, but I explain to people that an infant seat (if your budget allows you to purchase both) is fantastic, because transferring the baby from the car into a stroller or into the house makes life so much easier when they're in an infant seat. I usually recommend the Britax B-Safe or the Chicco KeyFit 30 – they both have excellent safety ratings, easy to install and carry, and they're compatible with so many different stroller brands, so you can still use them with some of the top of the line strollers on the market.
Sarah Slazyk, Maternity Consultant in Columbia, SC  & Charlotte, NC of Your Milk Shoppe:
One Essential Baby Registry Must Have: Ergobaby Carriers! They are amazing. So comfortable, easy to use, and a life saver for getting things done around the house, running errands, or just needing to give those tired arms a break. The newest one, the Ergobaby 360, is fabulous and can hold baby in all different positions (infant insert needed for newborns). They also JUST came out with a new wrap that is great too, less stretchy than other brands so baby doesn't sag (because let's be real, mamas have other sagging issues to worry about, ha) and cozy, breathable fabric.
Julie McCaffrey of Babynav Baby Planners:
One Essential Baby Registry Must Have: I actually have three: the Skip Hop Pronto changing station, a Crane Drop Humidifier and an aden + anais Serenity Star. For any mom or dad on the go, the Skip Hop Pronto is a must have to ensure you always have a clean place to change baby. The Pronto folds up small enough to carry on your wrist or toss under your stroller but unfolds into a clean extra-large space to change baby with pockets to hold and easily access all the essentials. A humidifier in the nursery can help keep sniffles away for baby and the Crane Drop humidifier is my go to because it looks stylish in just about any nursery design thanks to the many color options and it is super easy to use. Not only is it whisper quiet but it requires no filter so there are no extra parts for parents to worry about keeping track of! This 5-in-1 piece of gear for the nursery is great for the smallest or biggest spaces. The Serenity Star is a stylish clock, nightlight, room temperature indicator, feeding diary and sound machine all in one so parents don't to have find places for multiple devices in the nursery.
One Essential Baby Registry Must Have: Baby Merlin's Magic Sleepsuit! Transitioning from the comfort of a swaddle to a sleep sack can be a rough transition for some babies, as they miss the secure feeling of a swaddle. One of the most popular items on countless registries we see is the Baby Merlin's Magic Sleepsuit. Made with soft, comforting materials, the Magic Sleepsuit will give your baby the sense of security and warmth they need to sleep well through the night. We highly recommend this one essential item, as it is a necessary aid to help your little one sleep safely on their own.
Looking for more registry ideas? Check these out!
Adorable photos from Pics and Paws Photography 
This post contains affiliate links.