It's no secret that new parents love coffee; not only does the caffeine help keep them up after a long night of no-sleep, but it provides a warm cup of comfort to make the long days just a little more bearable. We rounded up some fun coffee-themed gifts for any parent; these would make great baby shower gifts, and many of them are from Amazon, so you can ship directly and quickly to your new parent friends and family.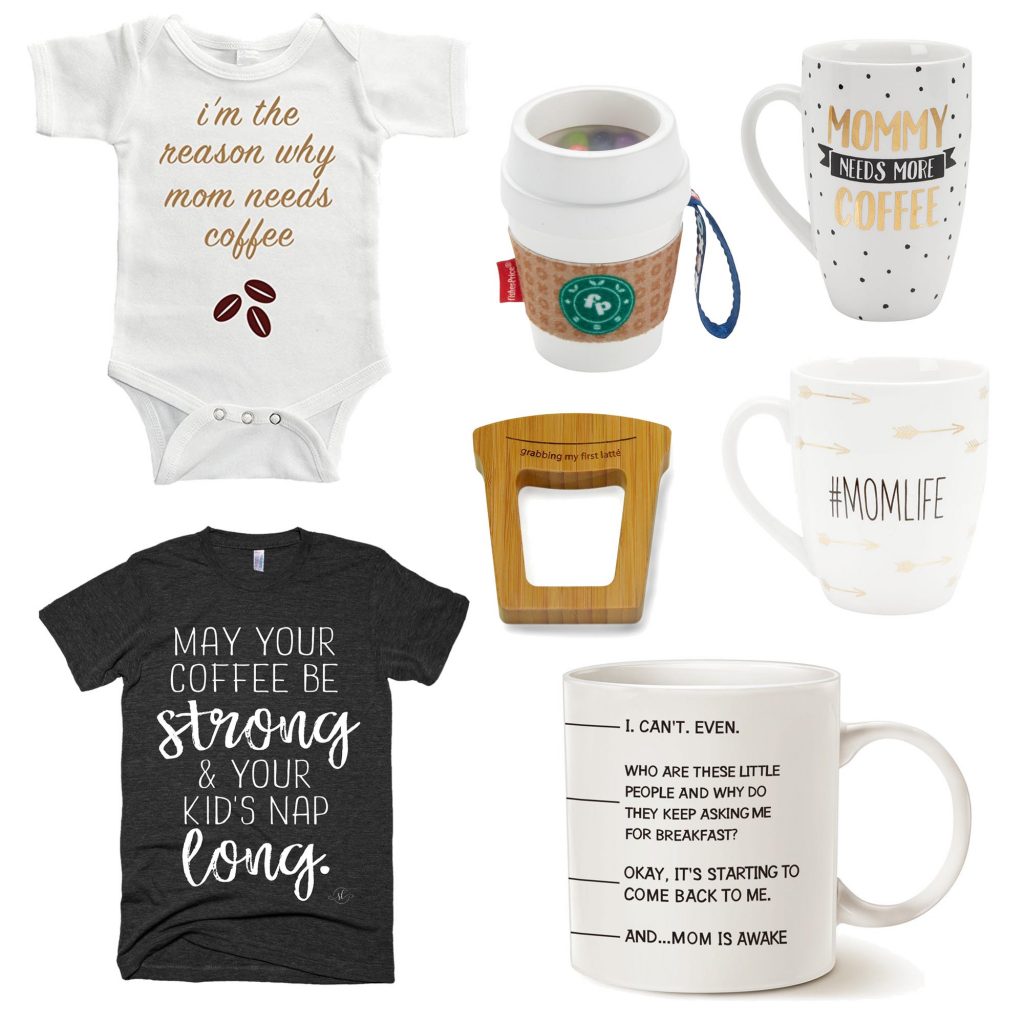 Mom Life Mug, Pearhead: A cute mom life mug is a must-have for any parent! We love this social media inspired mug for a new mama from Pearhead, one of our favorite places for gifts.
Mommy Needs More Coffee Mug, Pearhead: It's true, mommy always needs more coffee. We love this oversized mug; it would be perfect for a working mama's desk.
Also seen: Hot Dad's Gift Guide
I'm The Reason Mom Needs Coffee Onesie: This funny onesie would make a great little gift for a new mama who not only loves coffee, but needs it after a long night of lullabies, too!
May Your Coffee Be Strong Shirt, Sweetees: If you're going to send a blessing to a new parent, this would be the one! May your coffee be strong and your kid's nap be long!
Fisher-Price Coffee Cup Teether: Functional and cute, this Fisher-Price coffee cup teether is an adorable gift for any new baby.
Latte Wooden Teether: If you're looking for a wooden teether for baby, check out this "grabbing my first latte" wooden teether.
Funny Mom Is Awake Mug: We love this hysterical mug for moms which helps work you through your morning cup o' joe!