We're sharing our favorite maternity looks for mama style; today's look is the Urban Boho Mama! What does that mean, exactly? The term boho comes from bohemian which refers to the retro hippie style like you'd have seen on dreamers, activists, and artists from the beat generation. However, the urban boho look refers to a little more of a polished twist on the boho look – still comfortable with lots of flowers and flow, just a little more cleaned up and streamlined. The urban boho trend is super popular all across the country right now, so we rounded up some style ideas for maternity looks.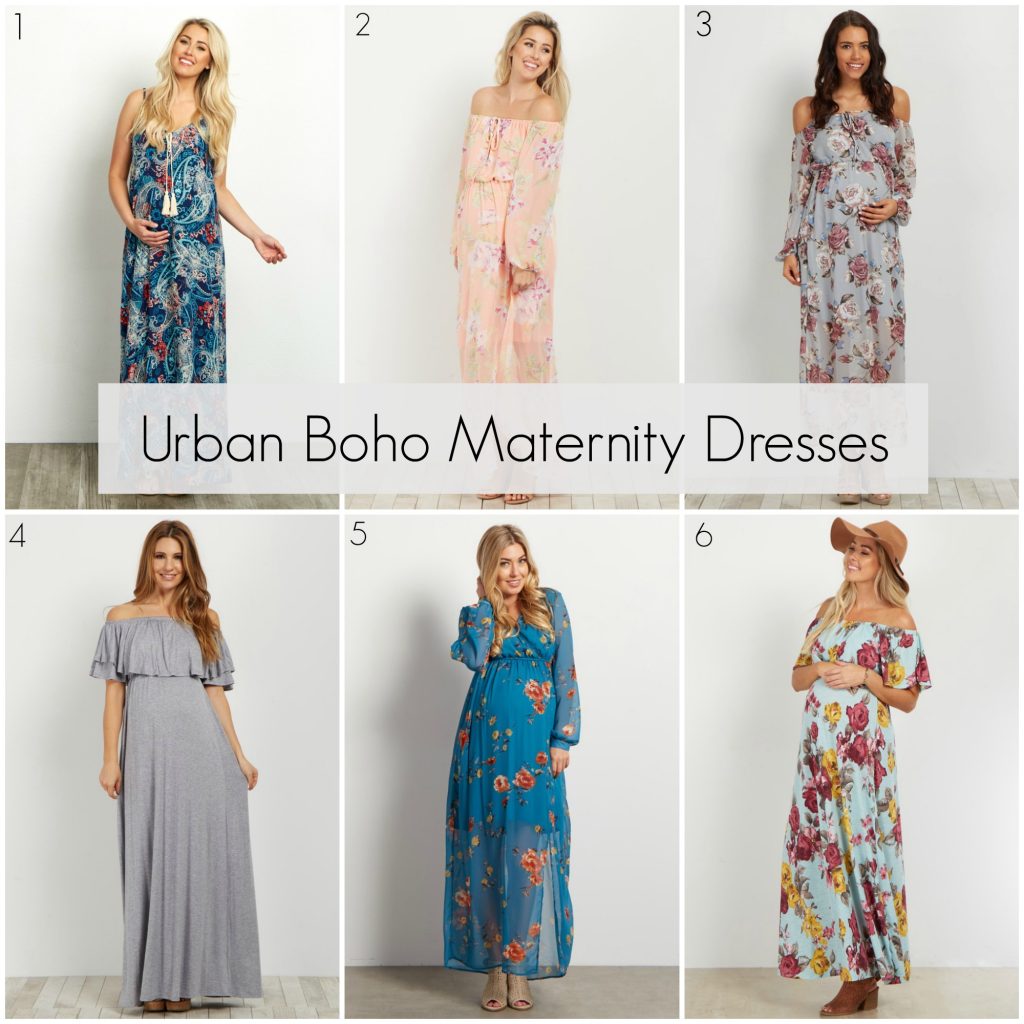 1. Navy Paisley Tie Front Maternity Maxi Dress; 2. Peach Floral Off Shoulder Maternity Maxi Dress; 3. Grey Floral Off Shoulder Maternity Maxi Dress; 4. Heather Grey Off Shoulder Ruffle Trim Maternity Maxi Dress; 5. Teal Floral Chiffon Long Sleeve V-Neck Maternity Maxi Dress; 6. Light Blue Rose Off Shoulder Maternity Maxi Dress
When it comes to shoes, you're going to want something cute (duh), but also without straps, laces, or ties, as it's pretty hard to bend over and see your own feet when you're super pregnant. We love these urban boho shoes because they're sturdy, beautiful, and neutral colors.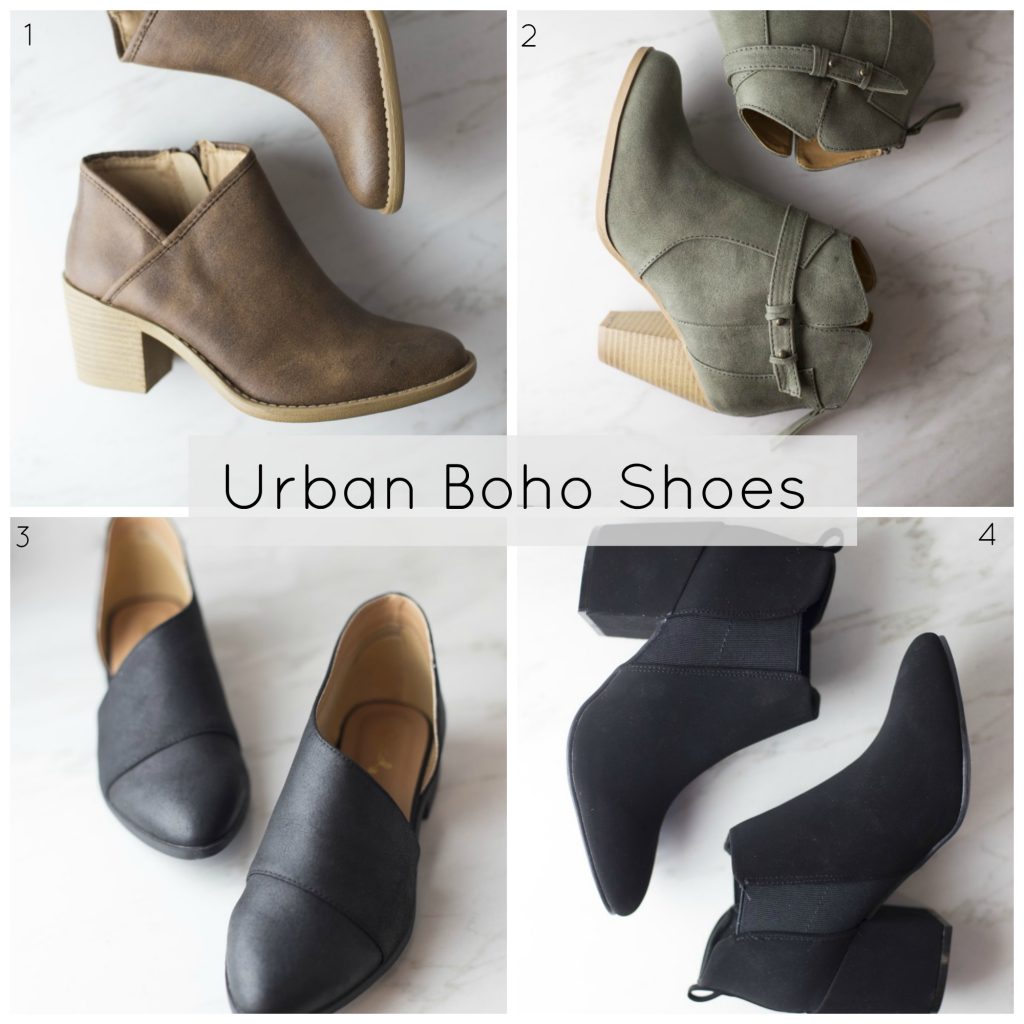 1. Brown Faux Leather Cutout Overlay Boot; 2. Olive Strapped Ankle Boot; 3. Black Faux Leather Cutout Bootie; 4. Black Solid Faux Suede Boots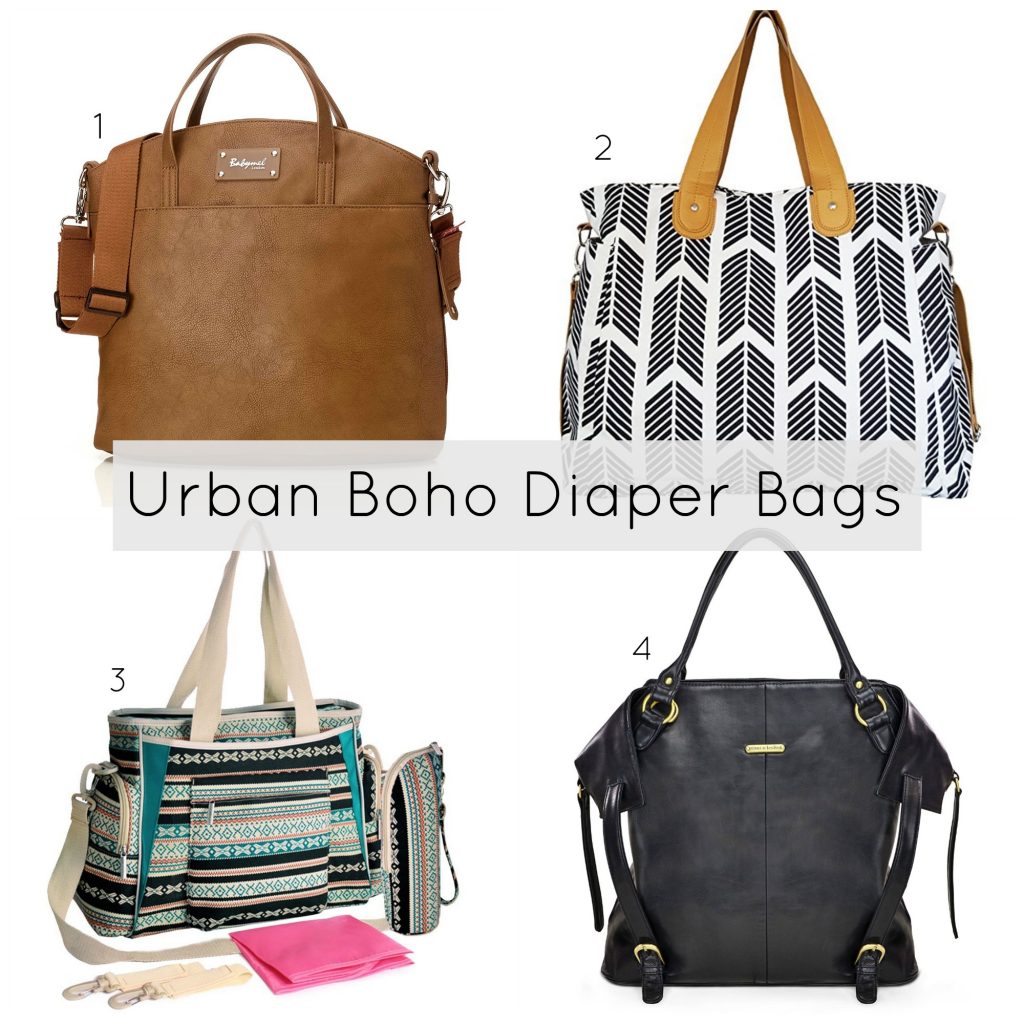 1. Babymel Grace Faux Leather Satchel Diaper Bag, Tan; 2. Arrows Weekender Bag by White Elm – Large Diaper Tote (budget find!); 3. KF Baby Bohemian Diaper Bag Value Set (budget find!); 4. timi & leslie Charlie 7-Piece Diaper Bag Set
Need some inspiration? Check out these helpful posts from What I Wore!
*Featured photo from the wonderful Lindsay Kujawa Photography