Last week we chatted about our top gift guide picks to make travel easier for parents, and this week we're covering our top picks for gifts when it comes to travel with baby. These make awesome holiday or baby shower gifts for any parents who are looking forward to traveling with their little one. 

Ubbi's On-the-Go Collection: When it comes to practical, functional, and stylish items for travel with baby, Ubbi knows what's up! We are delighted to introduce you to their on-the-go collection, which includes a changing mat and bag, wipes dispenser and bag dispenser. The changing mat and bag is a great on-the-go diapering solution for quick and easy diaper changes, and it is easy-to-clean, super soft and comfortable changing mat made similar to a standard yoga mat, so it's comfy for your baby – no more hard floors! The mat bag can hold a few diapers, travel size wipes dispenser, as well as a phone, keys, or whatever else is needed for busy parents on-the-go. The Ubbi portable wipes dispenser is a great solution for quick and easy on-the-go diaper change, the dispenser keeps wipes moist and fresh, is easy to carry around, yet compact and durable while out and about. Plus, it includes an easy-to-use silicone strap that conveniently hangs on strollers and diaper bags. The bags dispenser features a rewind mechanism lets you easily reinsert bags when too many are pulled out, and holds a roll of 12 bags, which includes 2 rolls of lavender-scented bags; plus, it fits easily inside a diaper bag, for on-the-go ease.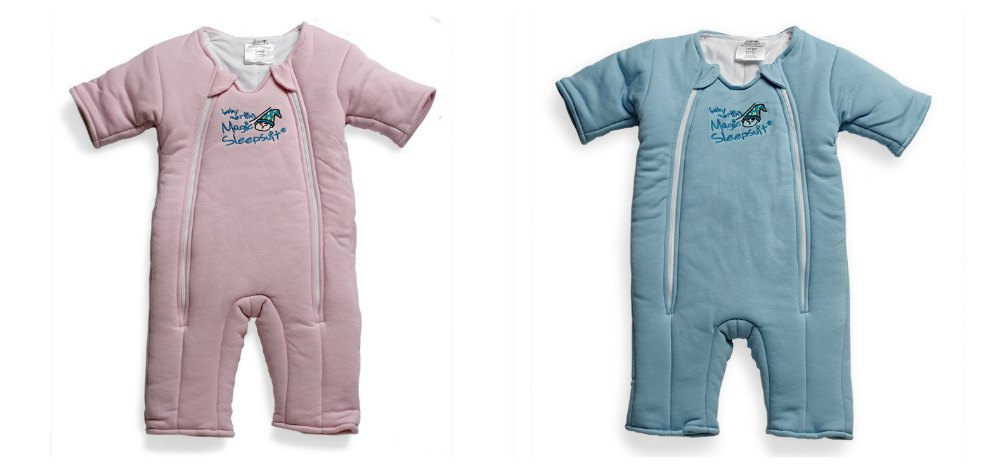 Baby Merlin's Magic Sleepsuit: When it comes to travel, sometimes baby's sleep cycles can get confused if you're traveling long hours or in different time zones. We highly recommend traveling with a sleep product baby is used to and reminds them of being home. Baby Merlin's Magic Sleepsuit gives baby a warm, cozy, and comforting feeling to help them fall asleep faster, and stay asleep, too. The Magic Sleepsuit is designed for babies who are ready to transition from the swaddle, yet still need that cozy and contained feeling to aid in their sleep. Made with soft, comforting materials, the Magic Sleepsuit will give your baby the sense of security and warmth they need to sleep well through the night, whether you're staying at grandma's house, a hotel, or camping! Plus, it's ideal for any travel destination because baby won't get overheated –  as it features open feet and hands to help keep baby at a comfortable temperature. Coming in three adorable colors, the Baby Merlin's Magic Sleepsuit is our one must have item for any baby registry – you can learn more about it in this handy video, too!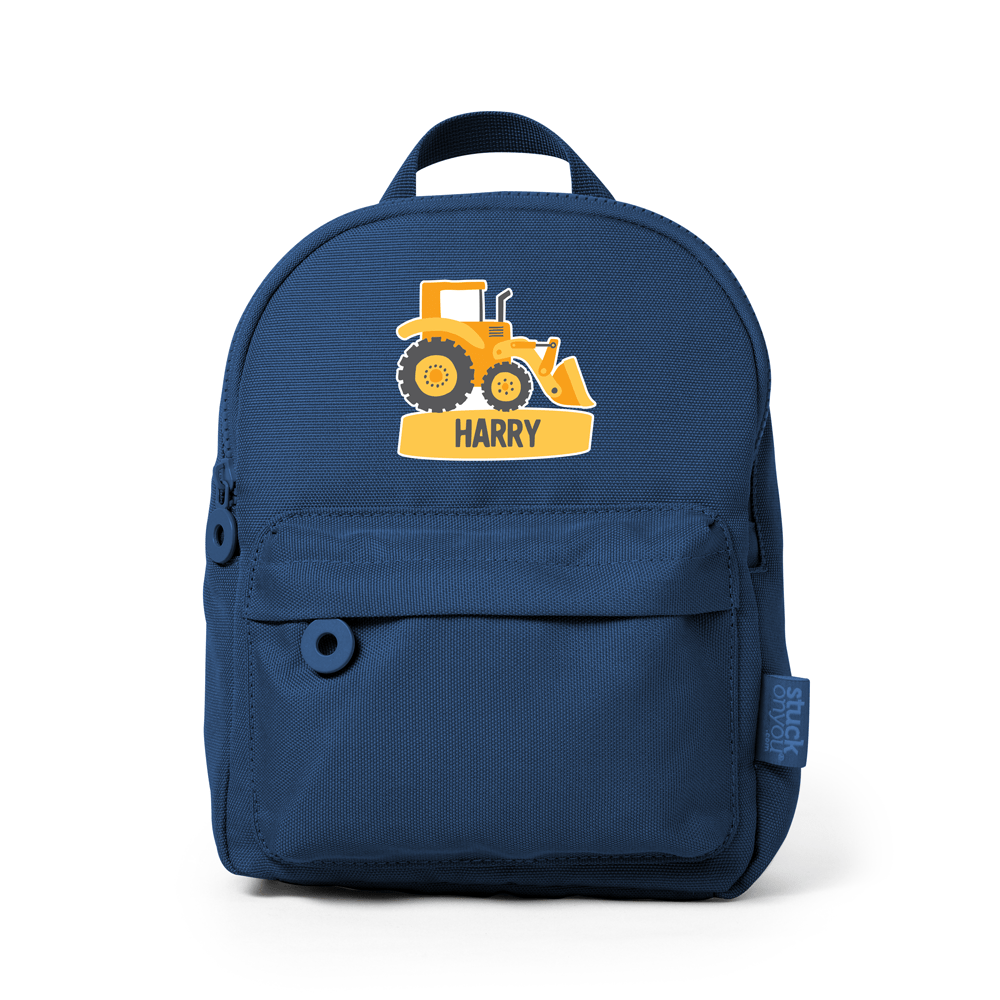 Stuck on You Mini Book Bag: When it comes to traveling with a toddler, they love to fill their own travel bags and feel like part of the travel-crew! We're loving these adorable mini backpacks from Stuck on You which are totally personalized! The Mini Book Bag is perfect for playdates, short excursions or coffee outings with mom. The perfect size to fit in some yummy snacks, paper and pencils and their favorite toy. The Mini Book Bag features a durable poly soft canvas and fully waterproof living. The inside print is fun for kids, and the front zipper pocket is perfect for snacks or toys. The padded shoulder straps ensure comfort on your toddler's back, as well. But, we really love the Mini Book Bag because you can customize it with your child's name in a variety of fonts, as well as a fun design. Coming in muted blue or green, this Mini Book Bag is a must-have for traveling with your little kiddo.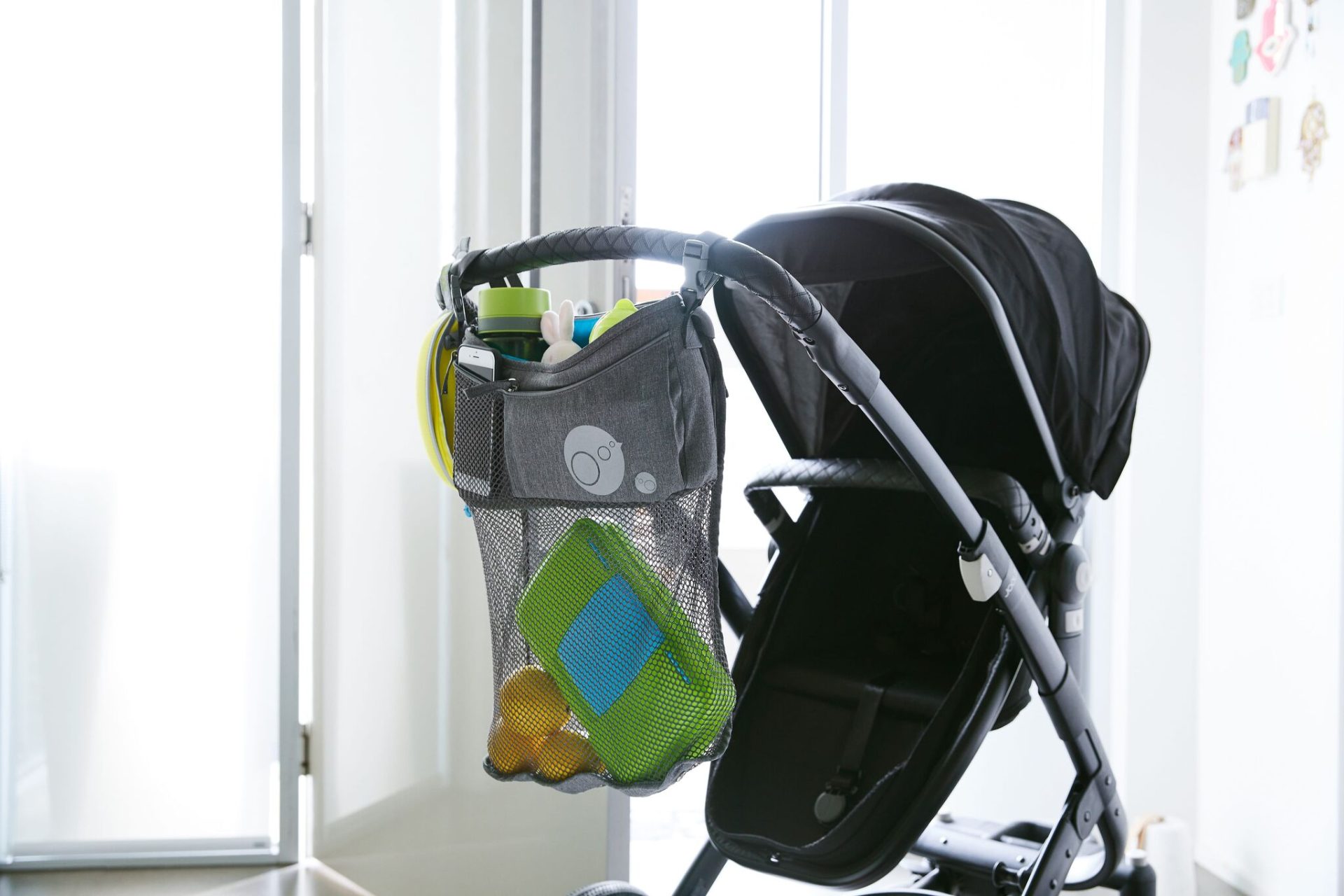 B. Box Stroller Organizer: When it comes to traveling with a baby, often times your stroller becomes home base for everything you pick up along the way (including food, jackets, trinkets!). But, travel-sized strollers don't always have the room or space to hold everything you need, which is why we are so impressed with the B.Box Stroller Organizer which attaches to stroller handle with secure click in clasps. Large fold away mesh bag means essentials are visible and within reach, can also be used for light groceries when doing a quick trip to the shops. Multiple storage compartments for drinks, phone, wallet and snacks keep essentials at your fingertips. BPA, Phthalates, and PVC free. If you need to run inside somewhere and leave the stroller outside, no worries, simply remove the organizer from the stroller to convert to a unisex bag – in a snap, using the handy shoulder strap. A must have travel item for traveling with families, and also for every day use to the park or shopping! This makes a great baby shower must-have gift which mom doesn't even realize she needs yet.
Hoodini Swaddle: When babies are on-the-go, it often can be tricky to get them to calm down and sleep on their normal schedules, which is why you need a trusted swaddle to help your baby sleep while traveling.  Hoodini is the world's first 3D knit escape-proof baby swaddle. It is engineered with arm tubes to protect against moro reflex and face scratching and has hug technology® built into the chest area to give the sensation of a hug all night long. Baby will feel comforted and snug, even if you're in a hotel room or grandma's house. Plus, there is an easy access diaper opening at the bottom so the feet stay warm but you still have easy diaper changing access, which comes in handy for traveling in the car or airplane – easy access is always better! The Hoodini Swaddle is super soft and stretchy, and can fit in any diaper bag, purse or travel bag. It comes in three colors, and is a wonderful addition to any baby shower gift.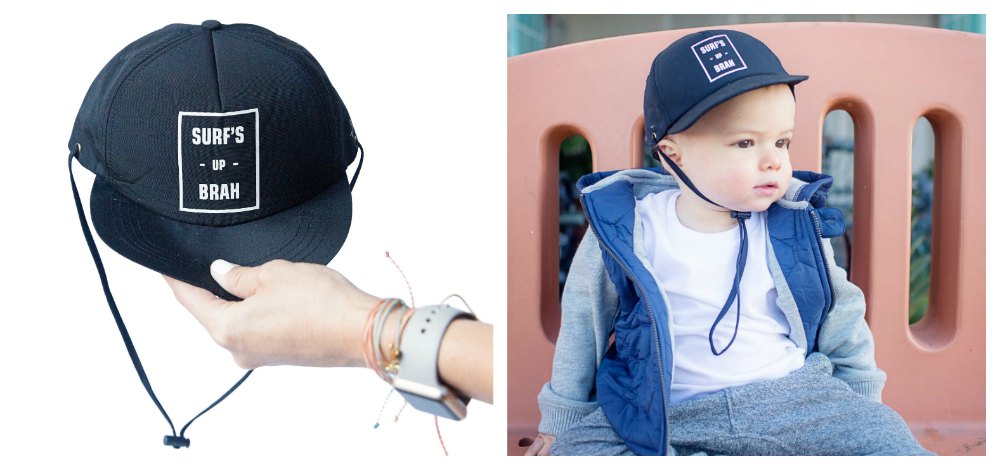 Bitty Brah Hats: As a parent, it seems there are 1000+ things to remember when traveling with kids, but one thing we always keep on hand are cute hats for our littles, as it protects them from sun, rain, and wind! When we came across Bitty Brah we had to share them with you – as not only are they beyond cute, but they have a great mission, too. Bitty Brah hats are a functional, surf-inspired hat for the modern family. Playful and stylish, Bitty Brah embraces the California casual lifestyle for the family on the go. Bitty Brah hats are water resistant, so they are ideal for rain or shine, and perfect in any weather. Their water resistant finish makes them durable enough for sand and sticky fingers. They're ideal for travel, as the Bitty Brah visors bend in any direction, so you can throw them in any bag or stroller and you're good to go. The foolproof drawstring is guaranteed to stay put. The drawstring is perfect of hat resistant children and action packed days on the water. But, most importantly, Bitty Brah donates the #1 most requested item to children in the U.S., not covered through federal government assistance: diapers. When you buy a Bitty Brah hat, you donate 10 diapers to a U.S. family in need. We can't think of a better combo: cute and functional hats for baby, and a giving-back component? Sign us up for Bitty Brah hats!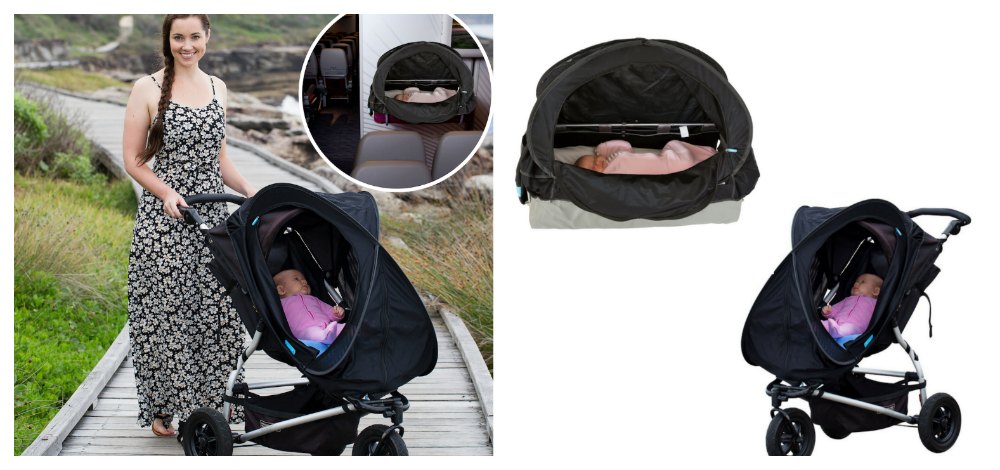 CoziGo: Traveling with babies can be frustrating, because often they are over-stimulated and don't want to rest, and sometimes, there's not even a place to have them rest! Keeping consistent sleeping routines can be a challenge for parents when they have to be out and about. We are thrilled to introduce you to CoziGo, which makes flying and being on-the-go with babies carefree. CoziGo blocks 97% of light and distraction, helping to block distractions and provide a consistent dark sleep space for your baby. In tests, sleep improved by up to 400% when CoziGo was in use. Plus, CoziGo has a UV 50+ rating which makes it the ultimate Sun Cover when you are out and about with your baby. The unique dome shape can be fully opened so baby can watch the world go by. It also allows for plenty of kick space and the breathable fabric ensures air permeability allowing safe airflow. CoziGo is made from woven fabric, which means it is air permeable and provides a well-ventilated environment for your baby. It will allow your baby to breathe comfortably and also means your baby will be less likely to overheat while you are out and about. Simply, pop, clip and go in seconds, plus it packs into a small bag quickly, ready to be stored in a bag or in the stroller.  CoziGo has a zipper on each side so you can open one or both of the zippers allowing your baby or toddler to see the world go by and still be protected by the sun no matter what direction it's coming from. You will also have easy access to your precious cargo!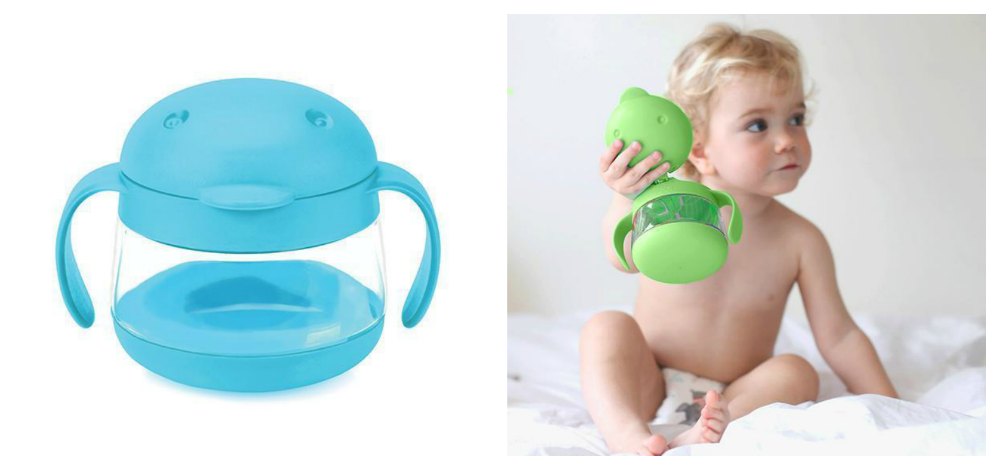 Ubbi Tweat Snack Container: Another must have for traveling with toddlers is the Ubbi Tweat Snack Container. It has a large enough opening for easy snack access and a soft spill guard with attached lid. The interactive weighted base leans and wobbles, and the rubber seal helps keeps everything fresh! If you're traveling with kids, it is ALL about the snacks, but you definitley don't want those snacks all over the car – just hand your little one the Ubbi Tweat Snack Container and they can access all the snacks they need, without spilling them out all over the place. It's easy to throw into any diaper or travel bag and you're good to go!
Thank you to, CoziGo, B.Box. Stuck on You, Bitty Brah, Hoodini Swaddle, Baby Merlin's Magic Sleepsuit, and Ubbi for making this sponsored post possible!