With the temperatures heating up, it can be tempting to sit poolside with a bucket of ice cream, as it can be tiring to go to the market and pick up food to prep and cook when you're carrying a pregnant belly, too! Luckily, Hello Fresh makes cooking easy, even for the busiest and most pregnant of mamas. Did you know you could add Hello Fresh boxes to your registry? Today we're sharing delicious and healthy fruit salad tips from Hello Fresh's blog for pregnant mamas!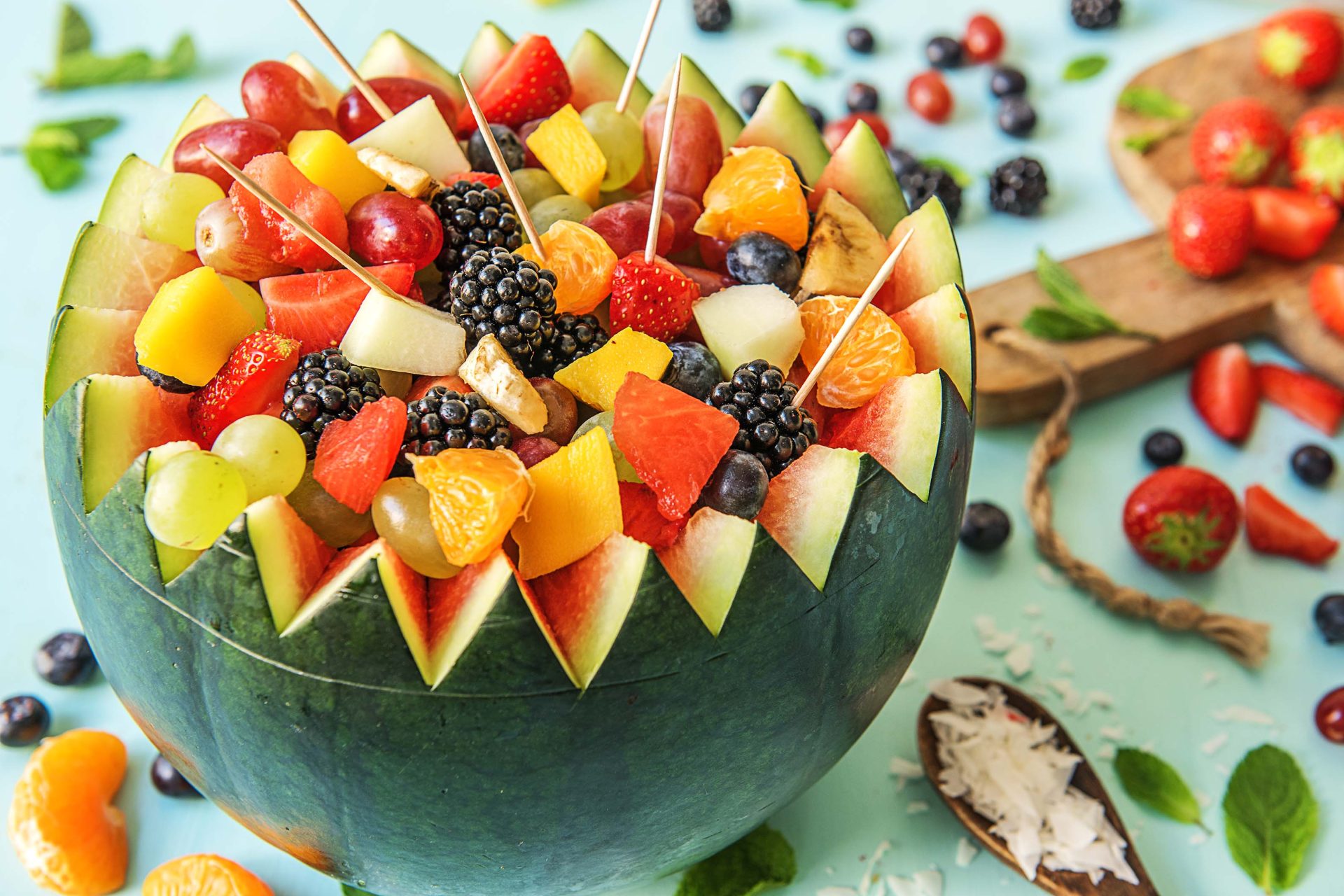 If you're hanging pool or beachside and you're looking for a healthy snack, check out some of these tips from Hello Fresh's blog to up your fruit salad game!
You'll want to prep each fruit with the perfect tool, but a good rule of thumb is to use as sharp and thin a blade as possible. Typically, you should avoid serrated blades and peelers so that the cutting surfaces are super clean for each slice. Melon ballers and fruit scoopers are great ways to add some new shapes to your fruit salad, and you can't go wrong with a classic paring knife for small produce.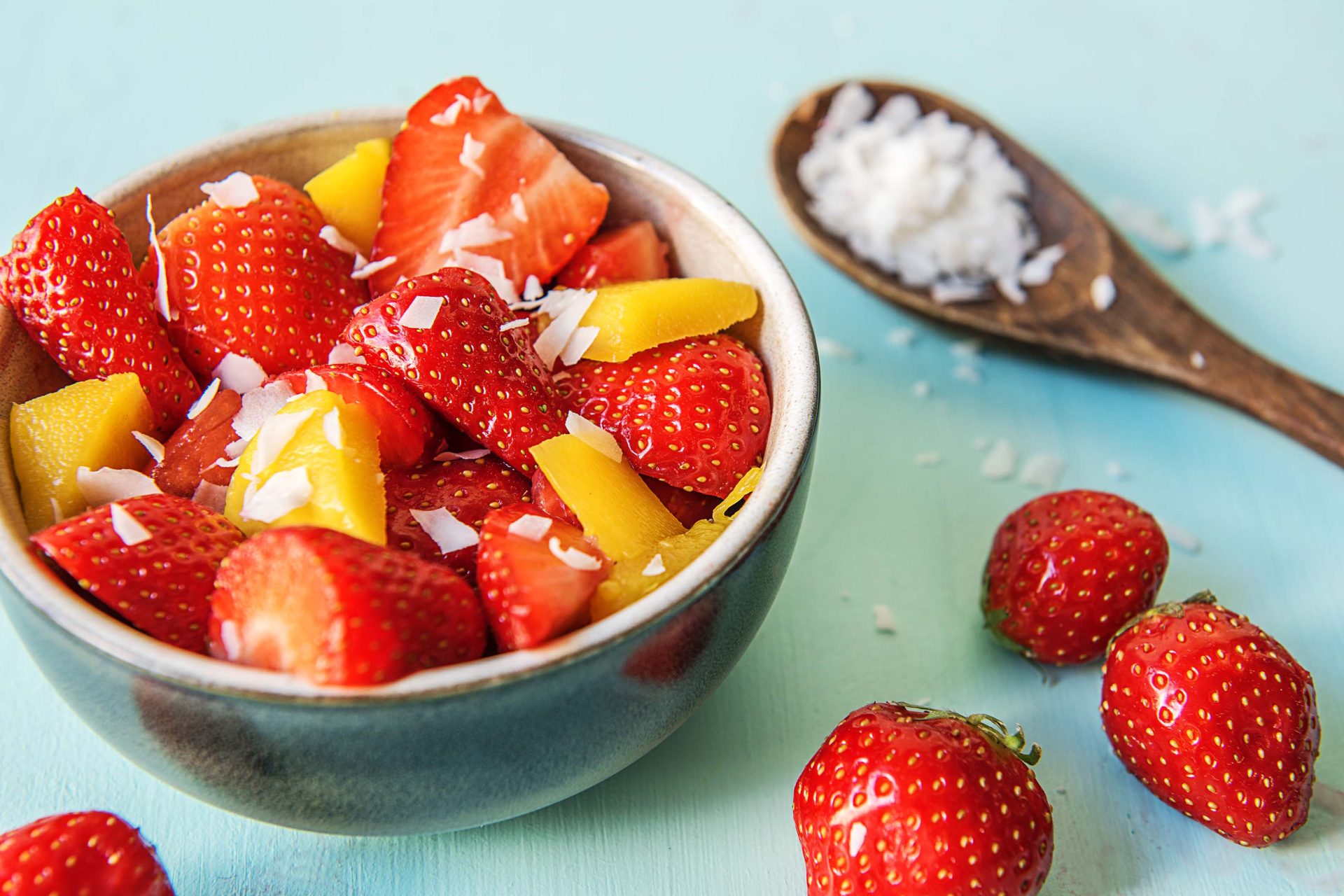 Elevate a simple strawberry-mango fruit salad by sprinkling coconut flakes throughout to add some nutty, shredded texture to the sweet fruits. Plus, pairing the coconut flakes with foods rich in Vitamin C (we're looking at you, mangoes) actually helps absorb the iron from the coconut. Try toasting just the coconut flakes for 10 minutes on a baking sheet at 350°F; that'll give them a delicious, gentle crunch, so mist them with cinnamon to taste, sprinkle over the fruit, and voilà — summery snacktime bliss.
You don't need to post on social media to make your fruit salad delicious, but there aresome ways to make it the most beautiful dish at the barbecue. Skip the standard bowl and opt for a more enticing vessel — the fruit itself. Watermelons are spacious enough to hold a big fruit salad in style, and when there's no salad left, use the watermelon rind as a punch bowl. Watermelon mint juleps, anyone?
It may seem obvious, but refrigerating fruit salad does a host of wonders for preserving its flavor. It'll always taste best when just-made, but popping it in the fridge should help it last for 2-3 days. In an ideal world, fruit salad is the very last dish you craft before guests arrive. Since it's only natural for best-laid plans to go haywire, clear off your counter space and keep that baby cold for optimal enjoyment when it's time to eat.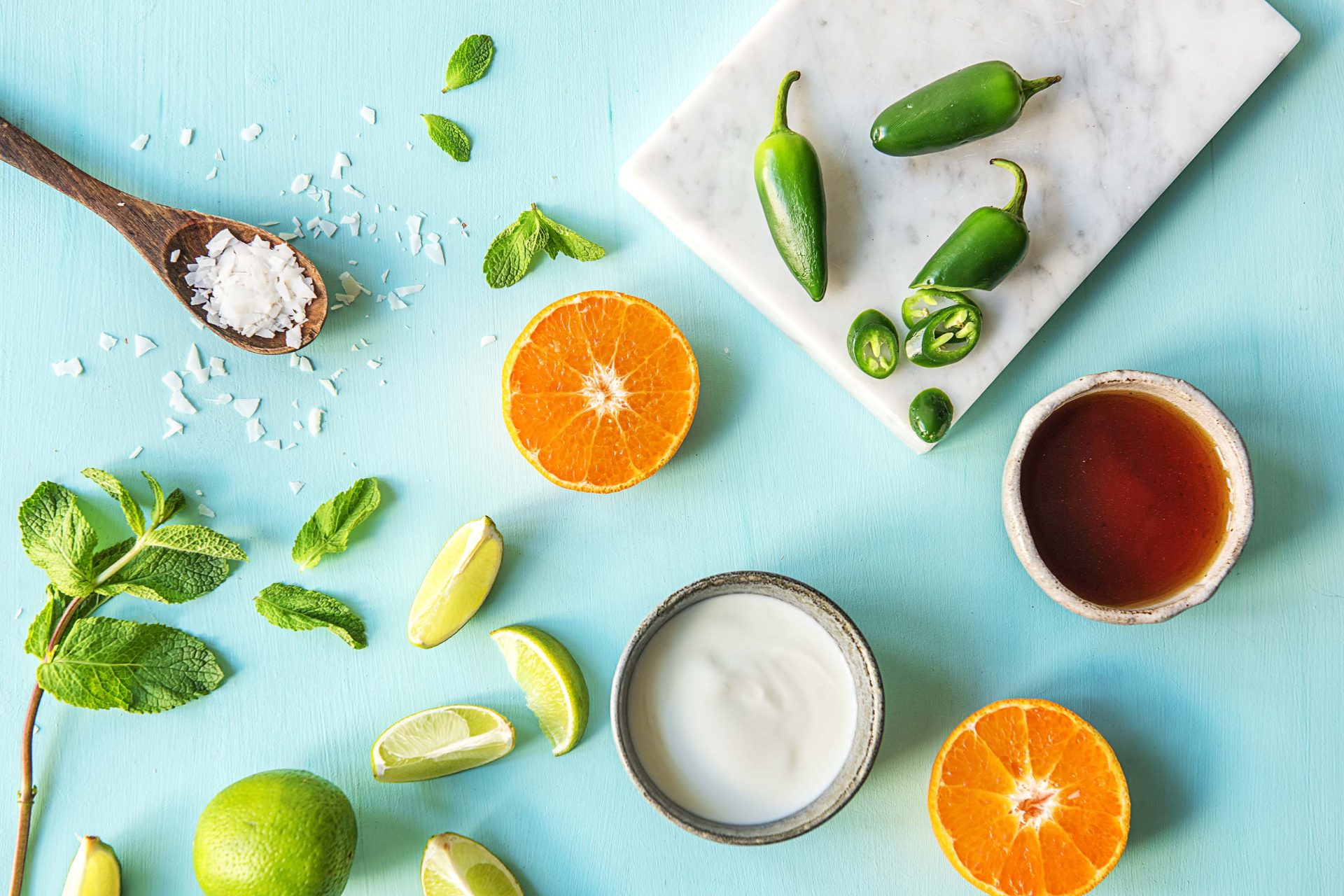 Since fruit inherently packs a lot of bright flavor, a dressing for your fruit salad is by no means necessary. But it does kick things up a notch in a really flavorful way. Most fruit salad dressings can be whipped up in minutes using ingredients you might have around the house anyway, like honey, vanilla yogurt, herbs, and orange juice. Whisking almost any combination of those pillars will land you in taste bud heaven, so feel free to get creative and add some minced jalapeño for a kick. If the choices are a) lime mint dressing, b) honey lime ginger dressing, and c) honey vanilla yogurt sauce, sign us up for all the above. Poppy seeds welcome.