Looking for the best infant sleep garments for your baby? We've got you covered. From the budget parent to the minimalist and more, we've rounded up the best infant sleep garments 2019 for all types of parents according to Gugu Guru's gear expert and Chief Baby Planner, Julie McCaffrey.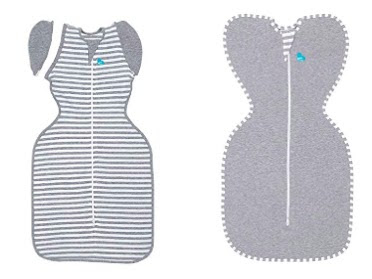 Best of Infant Sleep Garments Gugu Pick Best All Around: Love to Dream Swaddle UP
The Love to Dream Swaddle UP is the start of an innovative 3-step approach from swaddling your baby to independent sleep. Unlike traditional swaddles, the Swaddle UP allows your baby to have their arms up to replicate their behavior in the womb and allowing them to self-soothe. Following the swaddling stage, you can move your little one to the Swaddle UP 50/50 which is designed to ease the transition with a unique zip-off wing feature so you don't interrupt your baby's sleep routine. Love to Dream Swaddle UPs are available in a variety of sizes, colors, and weights.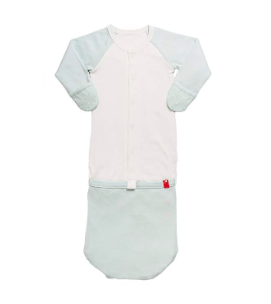 Best of Infant Sleep Garments Minimalist Pick: GoumiKids Jamms 
The GoumiKids Jamms convert from a gown to a sleeper and make quick nighttime diaper changes super easy.  This super soft sleeper is made from a blend of 70% viscose from bamboo and 30% organic cotton making them breathable, naturally antimicrobial and environmentally sustainable. The design features integrated Goumimitts with a high contrast pattern on the back side to stimulate your infant's brain development.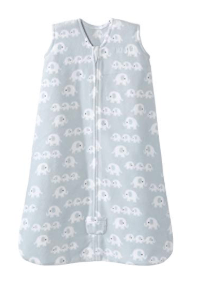 Best of Infant Sleep Garments Budget Pick: Halo Sleepsack 
The Halo Sleepsack wearable blanket features an inverted zipper for easy diaper changes and a roomy design to ensure baby's legs aren't restricted so they have proper hip development. The Halo Sleepsack is available in 100% cotton, micro-fleece, muslin and in a variety of weights and colors. This sleepsack features a sleeveless design to prevent overheating and neck openings sized for a safer fit.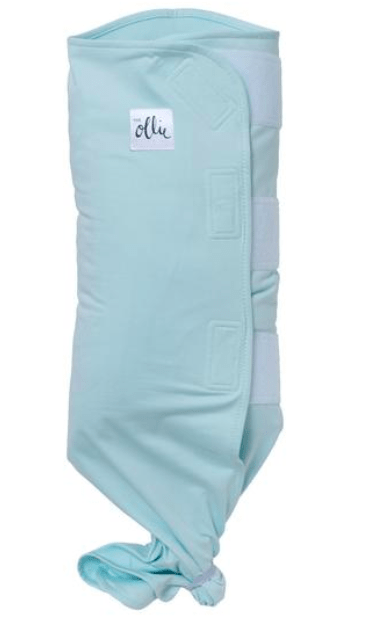 Best of Infant Sleep Garments Multiples Pick: Ollie Swaddle 
The Ollie Swaddle features super soft moisture-wicking fabric that will be gentle against your baby's skin. The custom hook and loop closure will ensure that your baby won't break open the swaddle and wake themselves (or each other) up. The stretch fabric ensures that you can get a snug yet loose fit to ensure proper hip development. There is only one size ever needed with the Ollie Swaddle so you don't have to worry about mixing up sizes or buying more and the flexible 2-way design allows you to safely transition baby from arms-in to arms –out.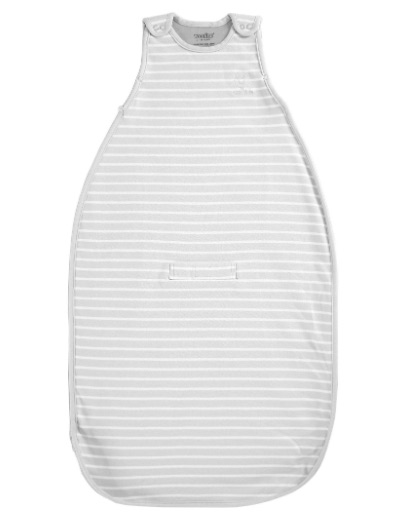 Best of Infant Sleep Garments Eco-Friendly Pick: Woolino 4 Season Baby Sleep Bag 
The Woolino 4 Season Baby Sleep Bag is made from silky-soft Australian Merino wool lining and organic cotton outer so it 100% natural and machine washable. Thanks to how breathable the Merino wool is it will naturally regulate your baby's body temperature to ensure they are comfortable while they sleep. This sleep bag can be used year-round and the sizing works for baby from 2 months up to 2 years.
Best of Organic Crib Mattresses: Gugu Picks
Best of Standard Crib Mattresses: Gugu Picks
Best Swaddle Blankets to Check Out