One of our expectant mom testers, Caroline, tried the Matrescence safe pregnancy skin care line. Caroline is 6.5 months pregnant with her first. She lives in Miami, FL and says that living an organic lifestyle is highly important to her. Here, Caroline shares her opinion of the Matrescence Stretch Mark Relief Hydrating Oil and Matrescence Rose Glow Brightening Essence.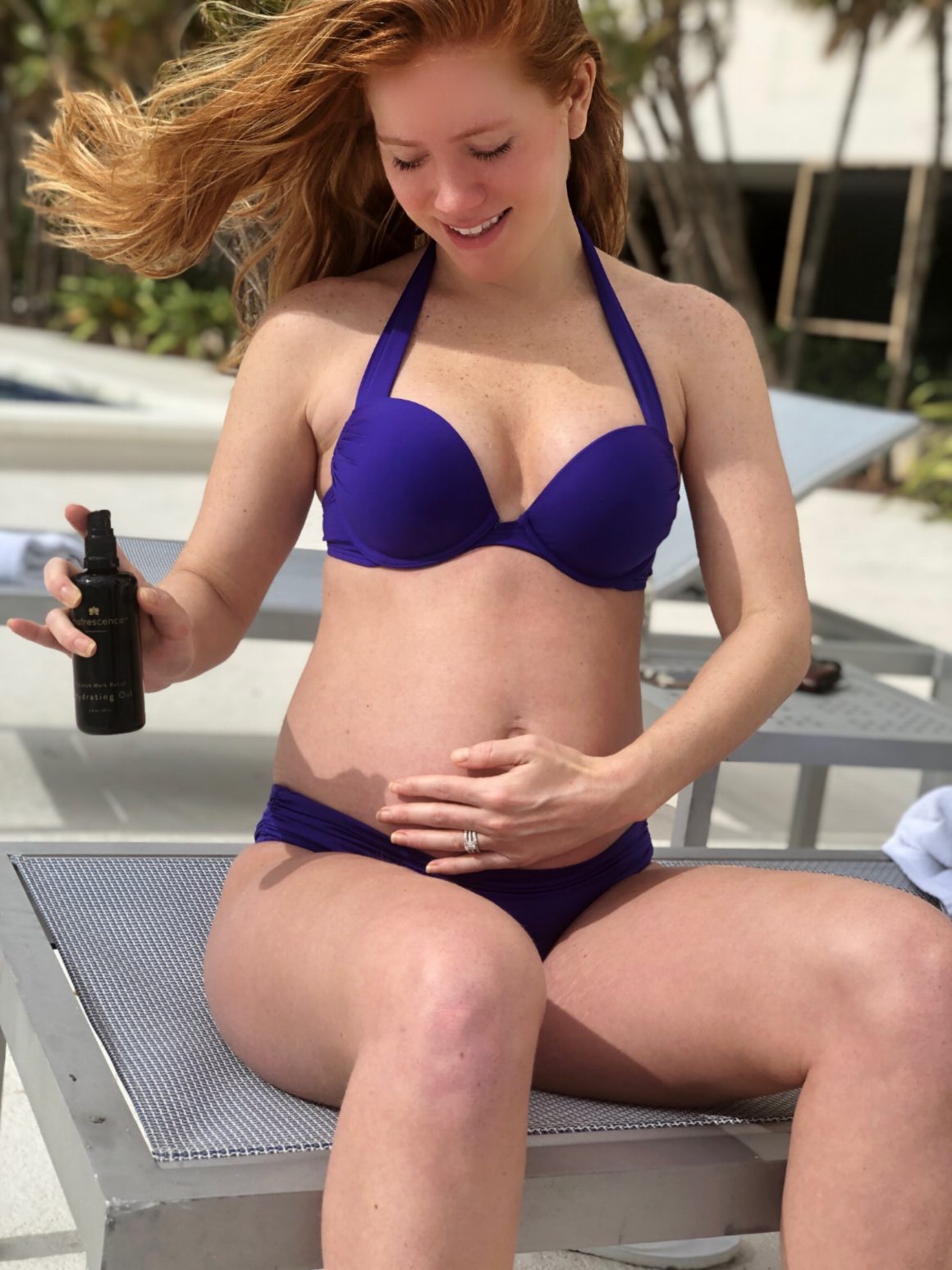 The Matrescence safe pregnancy skin care products are amazing! Everytime I take a shower I use them! I literally douse myself in the Stretch Mark Hydrating Relief Oil.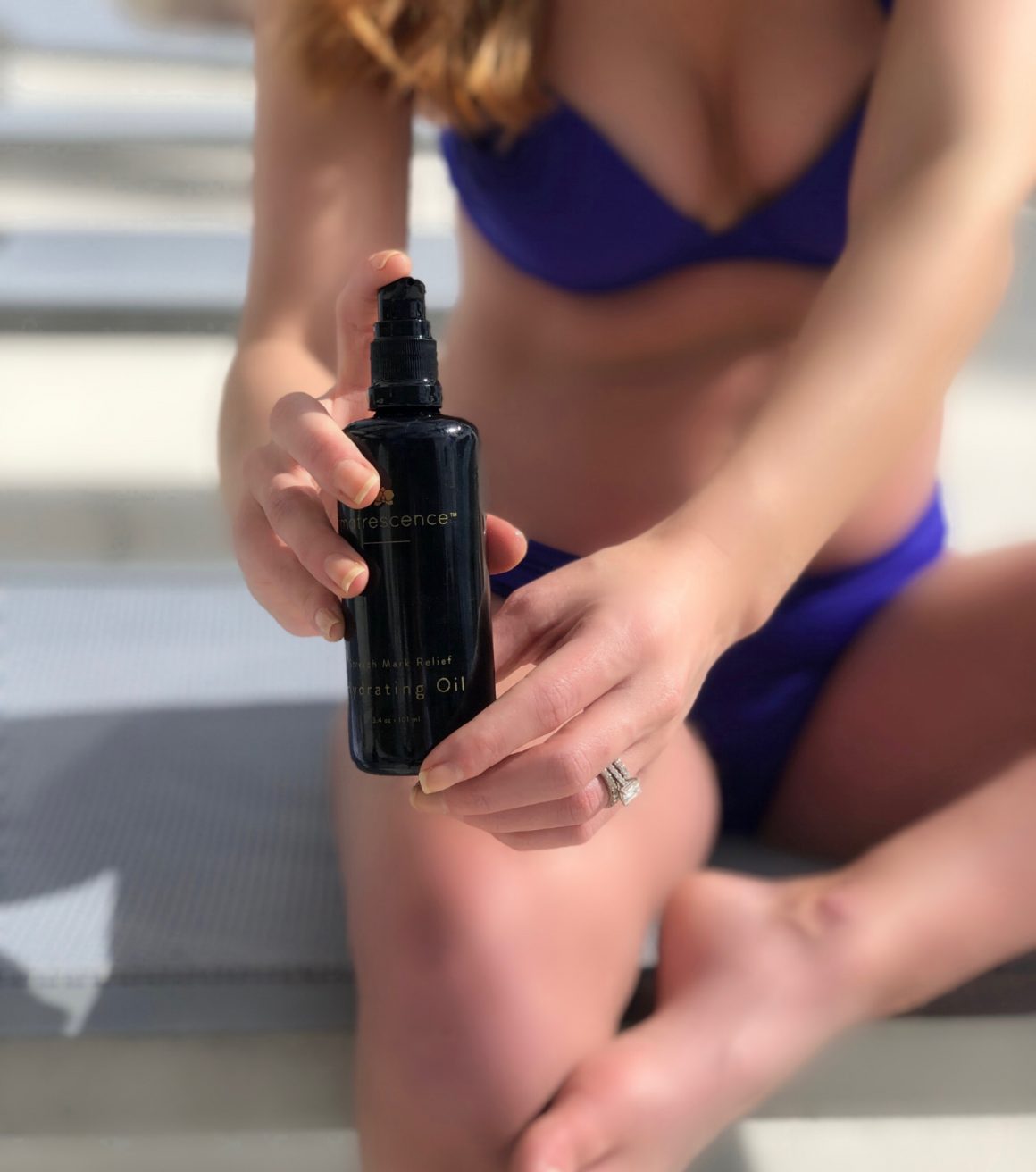 These products create so much confidence that I can be in a bikini at 6 months and 2 weeks of pregnancy. I decided to wear a bathing suit for the shot so you can see how healthy my skin looks, especially the lack of stretch marks on account of the Matrescence safe pregnancy skin care products. I think a lot of pregnant woman can probably relate to not showing as much skin when you're expecting because of everything that we experience. Matrescence Stretch Relief Hydrating Oil can help with that a lot!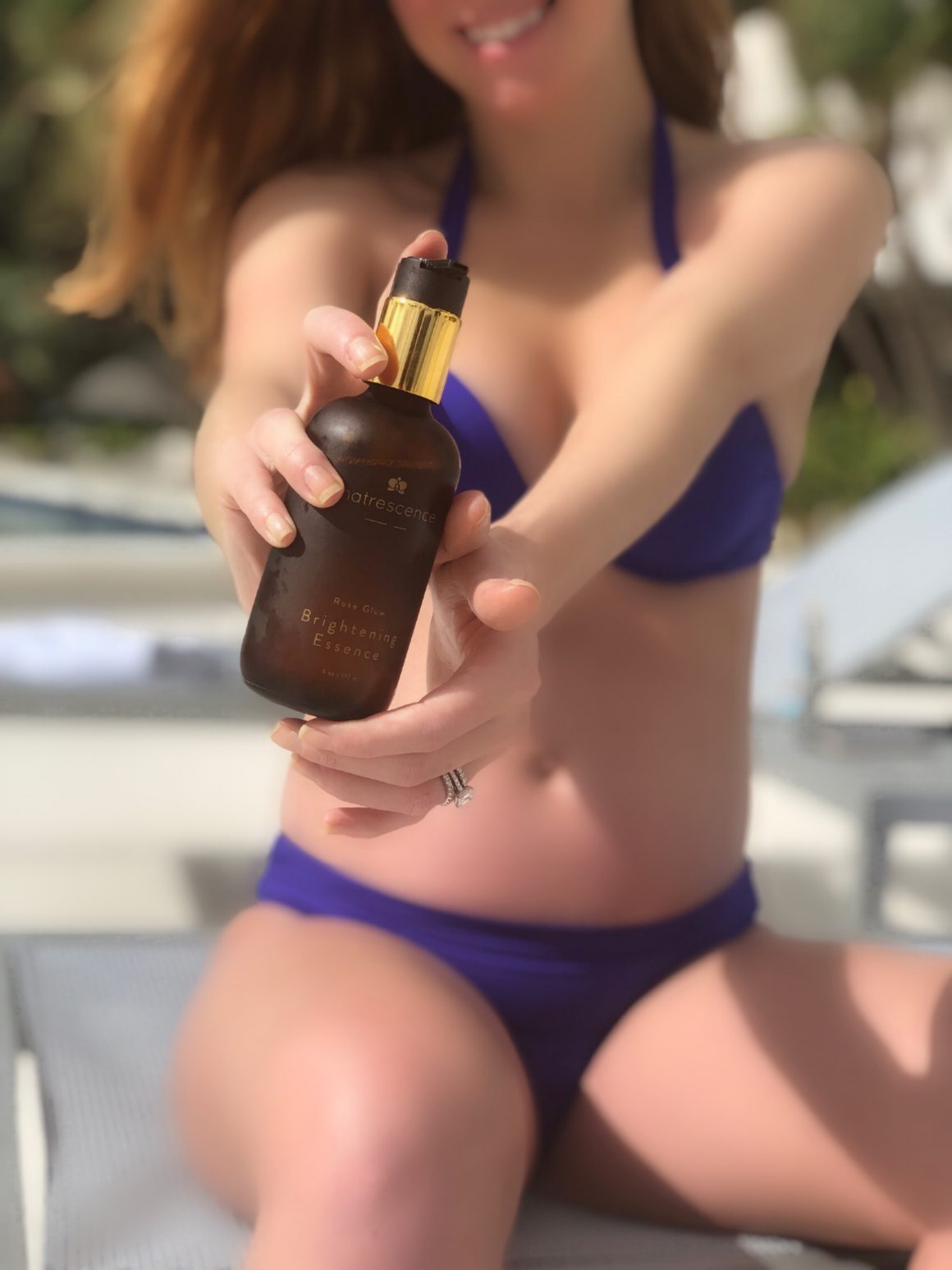 The Matrescence Rose Glow Brightening Essence does what the name says it does – helps you glow. The product is formulated with organic chamomile and pomegranate juice to hydrate and brighten up skin. It also helps even out your skin tone.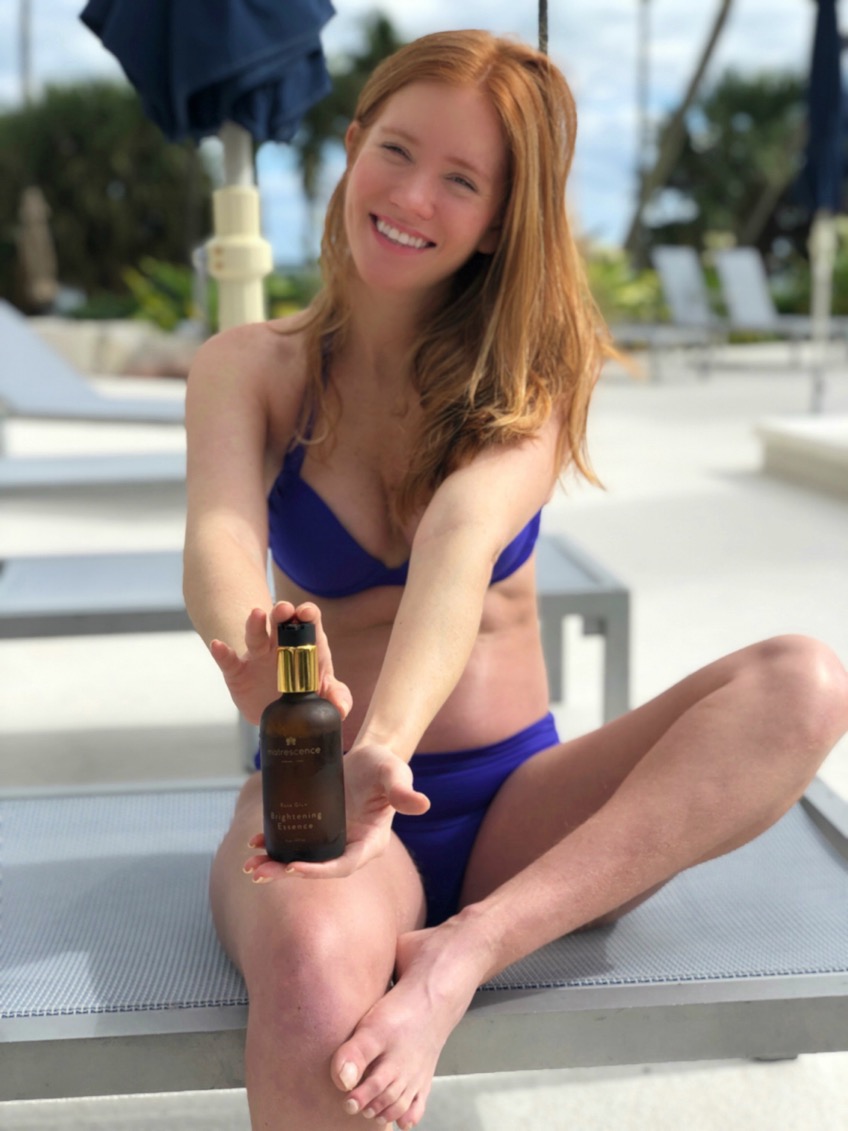 I think what is most important to me about the Matrescence line is that it is safe to use during pregnancy and while nursing but it still feels very luxurious and premium. I definitely recommend these products to any moms who want to prevent stretch marks or who are experiencing skin issues during pregnancy.
SHOP MATRESCENCE SKIN CARE ON GUGU GURU
About Matrescence Safe Pregnancy Skin Care
Matrescence was founded on the philosophy of "mothering the mother" and born to provide a practical application of self-care that can fit into a busy mom's lifestyle. As moms, we sacrifice so much time but we shouldn't have to sacrifice quality.