Thanksgiving crept up quickly this year, and for many parents out there, it's an exciting one, because it is their baby's first Thanksgiving! We asked the Gugu Guru team and our baby planners for their must have essential items to celebrate Baby's First Thanksgiving. Check over on Instagram to see some tips for enjoying your baby's first Thanksgiving, too!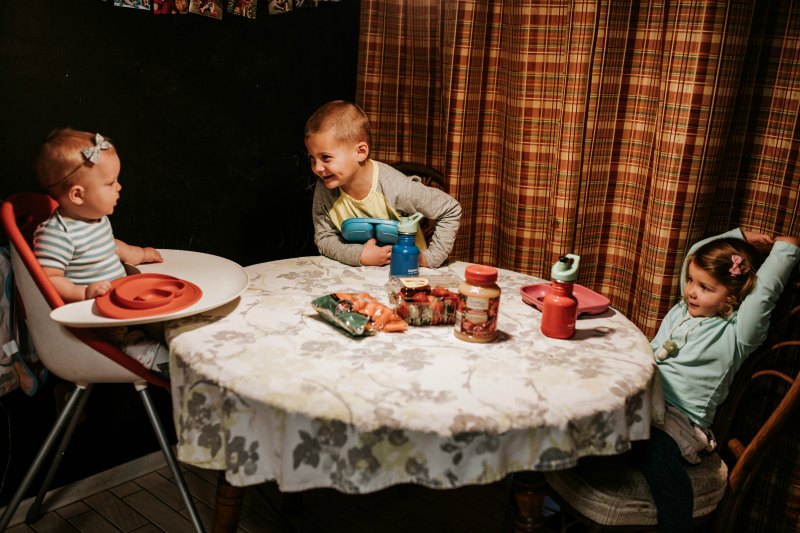 Victoria Facelli of Durham Lactation: Mine would be the Inglesina Fast Table Chair with tray. This way baby can be right up at the holiday table with you, plus it is so foldable to take to grandma's house! the tray helps the feet of the seat not get cruddy and protects your beautiful heirloom linens from babies first cranberry sauce.
See also: The Inglesina Fast Table Chair on our Foodie Mom's Registry and Minimalist Baby Registry.
Jessica Zablan of The Birth and Baby Company: Ezpz Mats (pictured above). It's a silicone suction mat that sticks right to the table or high chair. You don't have to worry about your littles throwing the bowl or plate on to the floor. They are also dishwasher safe.
See also: Meet the Maker behind EZPZ Mats.
Lauren Daylami, Maternity Consultant with Your Milk Shoppe in Charleston, SC: The Oxo Tot Roll Up Bib is a must! It's an essential item for parents to have for their kiddo at Thanksgiving. It has a convenient silicone pocket that will catch all the yummy food at dinner and is super easy to wash in the sink!
Ginny Lawler, Maternity Consultant with Your Milk Shoppe in Atlanta, GA: Bumkins Bibs! These come in a 3-pack, and are simple, easy to clean and easy to pack up. An extra bib for Thanksgiving is never a bad idea and so smart to pack when traveling! EZPZ Happy Mat; if your kids are up to solids, this placement and plate set is great for an easy cleanup. It's completely dishwasher safe and it suctions to the table to avoid the plate from being thrown or flipped over!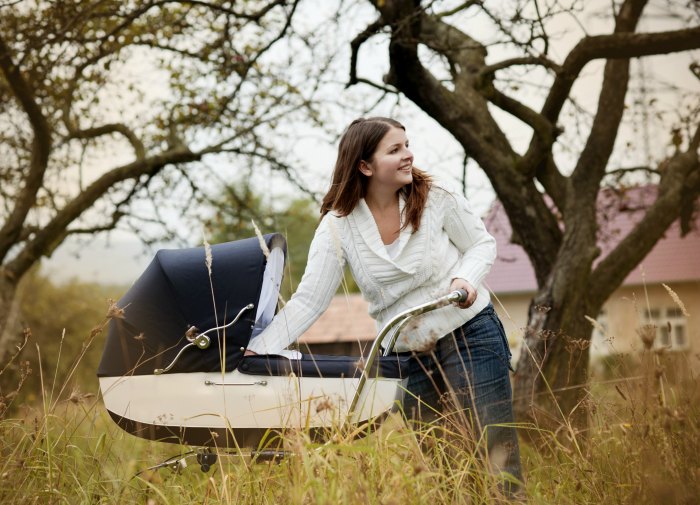 Sarah Slazyk, Maternity Consultant with Your Milk Shoppe, Columbia South Carolina & Charlotte, NC:  Nothing is more important than capturing these precious months, years, and LIFETIMES of your sweet babies. My tip for creating lasting memories this holiday season (and every year after) is Groovebook! This day in age, we take So. Many. Photos. on our phones…but how many of us actually have the time to print and organize them? Groovebook is amazing and affordable! To get started, simply download the app, sign-up, and add a credit card. Each month, for only $2.99, you can upload up to 100 photos by the deadline. Groovebook will print all of them (4×6) in an adorable little booklet and automatically mail them to you. Have more than 100 photos you want printed in a month or want a duplicate book for all of your realtives? Easy peasy! You can add additional books for $2.99 each. Seriously, this app is fantastic and a great way to easily save these special memories!
Monica Banks, founder of Gugu Guru: I'm usually flying somewhere for Thanksgiving, so I've found having a baby carrier to wear the baby is key. Make sure that you practice with the carrier before you journey with baby. We're big fans of the Tula Free-to-Grow carrier because you can use it from infants to toddlers – it's also super lightweight. See our full review on it here.
Olivia Howell, Gugu Guru's Editor in Chief: I'm a big photo taker, so when it comes to the holidays, I want to make sure I am all set up for good photos; don't forget to get baby a cute outfit – I have two boys, so I love browsing Cuddle Sleep Dream for their Thanksgiving outfits for baby boys. Also, don't forget to get a cute apron for yourself!
This post may contain affiliate links. 
Top photo via Pics and Paws Photography