-Sponsored Post-
It's that time of year again: holiday gift guides for all! This year we're kicking off our gift guide with awesome gifts for the toddlers in your life. We tried to mix it up between fun gifts, and some gifts which are useful, too! Which one of these would Santa bring your little one?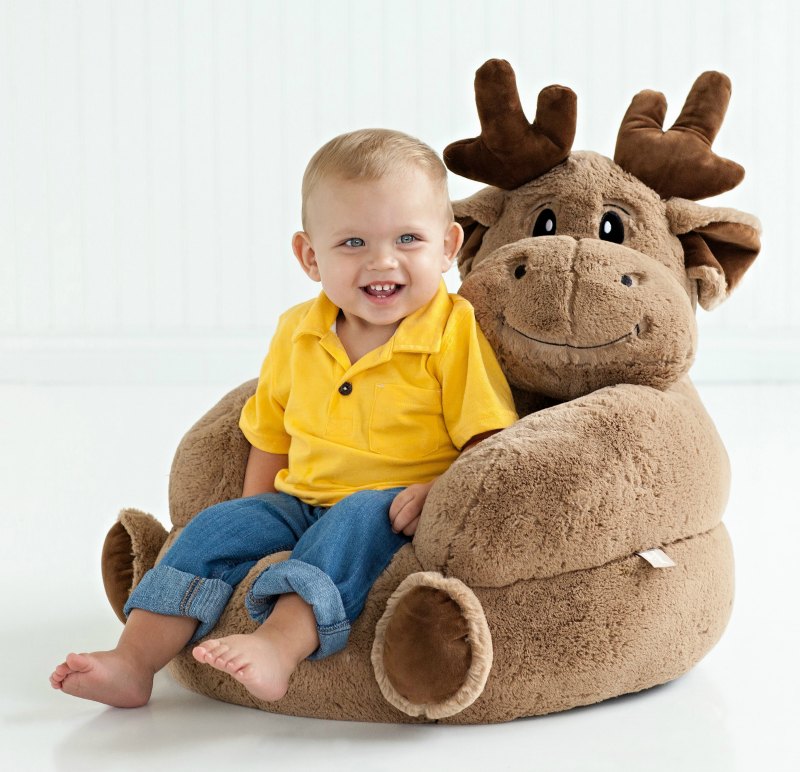 Trend Lab, character chairs: We're huge fans of seating made for toddlers, as it teaches independence and is also a super cute addition to any playroom or bedroom. These Trend Lab character chairs are pretty much as cute as they come. These super soft plush chairs are ideal for snuggling, relaxing, and reading. They come in a variety of styles, such as Moose, Elephant, Dragon (dragons are very popular this holiday season!), Lion, Giraffe, Panda, and Tiger – so you're sure to find a special character chair for the special little lady or guy in your life. These chairs are super lightweight, which makes them easy to move around the house, even for a toddler.  Use code TLCCHAIR for 15% off all Trend Lab Children's Plush Character Chairs on www.tlcbabies.com only. Promo code expiration date: December 31, 2017.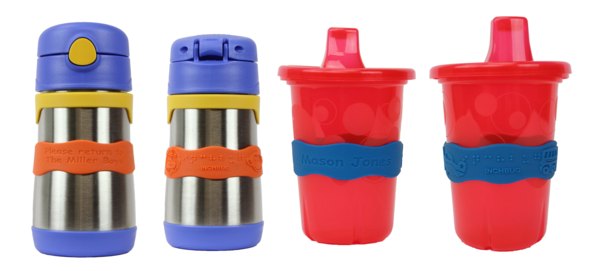 Orbit Labels by Inchbug: We've sang the praises of Orbit Labels before, and we happen to think they are a perfect gift for a toddler – whether for a stocking stuffer, or a special gift for a little one who is starting to recognize their own name! Orbit Labels are an ideal gift for toddlers because they are utilitarian, yet also super cute and fun. These non-adhesive and reusable labels are a must-have for any kiddo going to daycare or school; these labels are easily washable and go on sippy cups, bottles, thermoses, and more – and because your child's name is engraved in the label, their name can never be washed off. Have fun picking the color, icon, and text for each of your children and never mix up a sippy cup or bottle again!
Lark Adventurewear: Toddlers are known for their sense of adventure, and what better to dress them in for an adventure, than Lark Adventurewear? Lark Adventurewear is known for their innovative fabric, created out of a special bamboo and cotton blended knit that is breathable, wicks moisture and is super soft, which means ultimate comfort for your little one. Their activewear is Oeko-Tex® 100 Certified, whose standards ensure that our fabric is made with environmentally friendly processing. Lark Adventurewear also features easy-open tops and bottom-to-top zippers to make clothing and diaper changes as easy as possible. We're huge fans of all of their clothing and they are releasing long sleeved bodysuits and t-shirts (perfect for those Fall and Winter hikes with baby!) mid-December, so don't forget to check back and snag yours. See our full review of Lark Adventurewear here, too.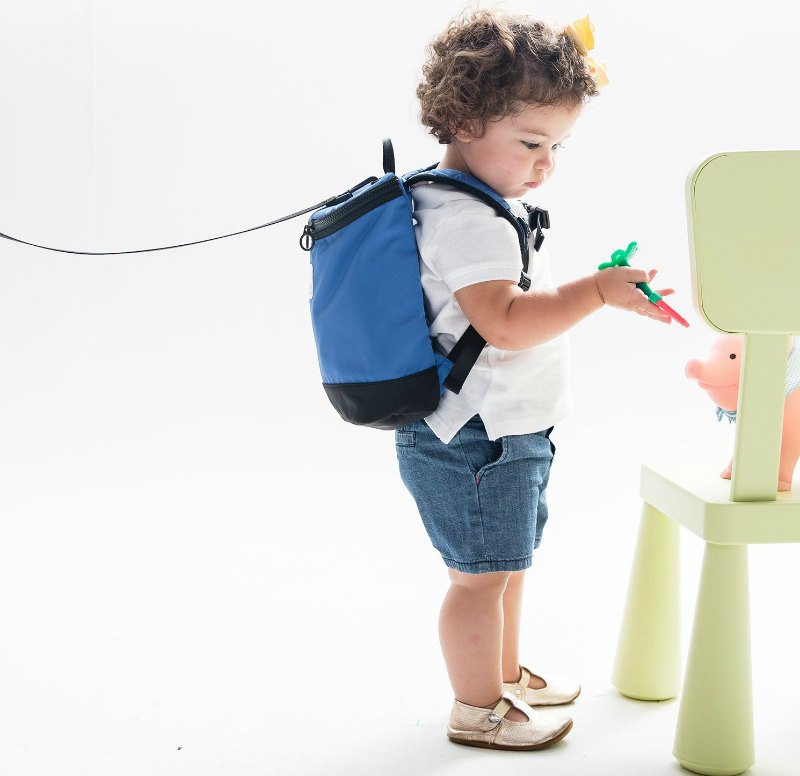 Perry Mackin, Toddler Backpack: Toddlers love to put "things in things" and then carry them around the house. Seriously. Which is why we always suggest toddler sizes backpacks as gifts when it comes to toddlers! We're loving the Perry Mackin Harness Backpack for toddler this year. Coming in blue, cream, red, yellow, and gold – you're sure to find your toddler's favorite color – and parents will love these backpacks because they feature a top grab handle and the secure easy-to-attach rein, to keep all walks around the block safe and fun. These mini backpacks are plastic with a zipper closure, and adjustable pack straps. We think your toddler will love wearing the backpack day and night, and we love the mod and streamlined look of the bag!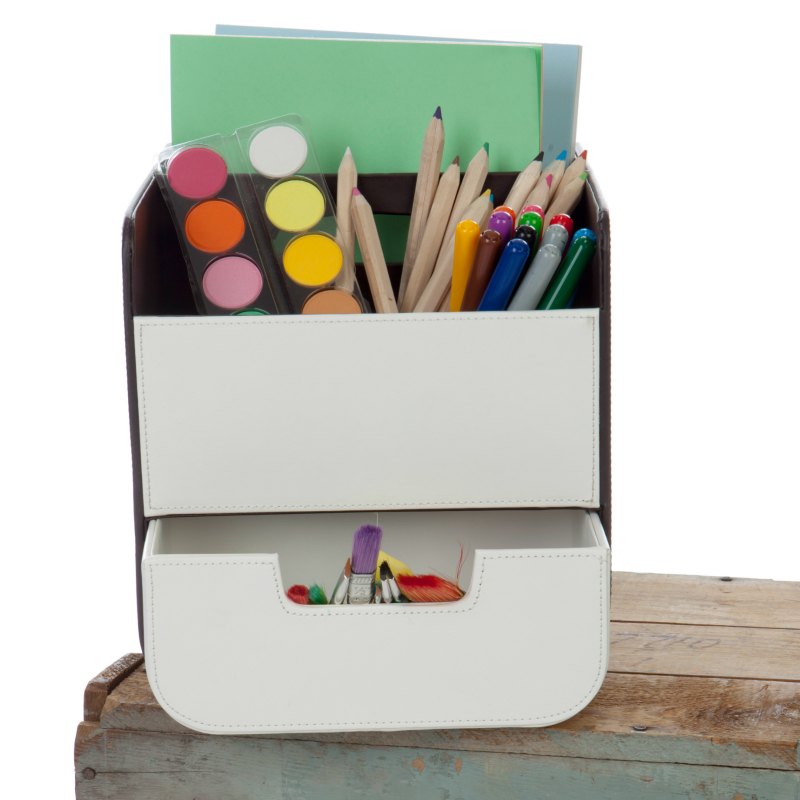 B.Box Diaper Caddy
: Another great storage piece for toddlers is B.Box's Diaper Caddy – this is such a multipurpose gift! Whether your toddler is actually still in diapers or not, the B.Box Diaper Caddy will easily grow with your family. This light and portable diaper changing station ensures you have everything you need for diaper changing wherever you are around the home; it's also great for toilet training, as you can store pull-ups, wipes, and even some reward stickers. We love how compact this caddy is; a great space saver for apartment living and ideal for two-story homes. When baby is done with diapers, it makes a great art caddy or home/toy organizer, just pop a tissue box where the wipes were. Plus, it's safe to have around babies and toddlers because it is BPA, Phthalates and PVC free.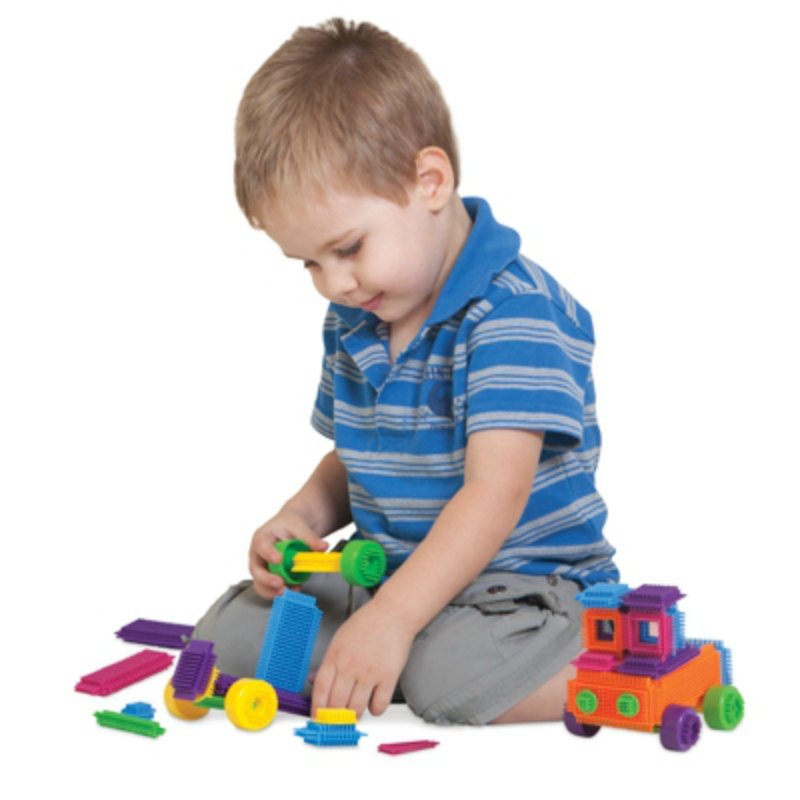 Edushape Magic Brix Giant Set: Our top toy pick for toddlers is one which falls into every popular category this holiday season – it is STEM related, gender-neutral – and even fun for adults too! The set includes 360 flexible and soft bristle Magic Brix that interlock when pushed together and stay attached until they are pulled apart.  Magic Brix attach from practically every side and are ideal for any toddler who wants to give shape to his imagination!  The set features a wide variety of colorful blocks and shapes to help develop creativity, fine motor skills, logic and reasoning, and socialization when playing with others.  Edushape is a 35 year old educational toy company that originally catered to pre-schools and soon their skill-enhancing products became consumer favorites. You can see some fun Edushape creations on their Instagram and Facebook.
This post may contain affiliate links.
 
Cover photo via Pics and Paws Photography