The lovely mama-to-be, Nancy Anderson is back sharing her top natural products for pre-pregnancy, pregnancy, breastfeeding, and beyond! Check out her last post on why it's tricky to loose weight while breastfeeding.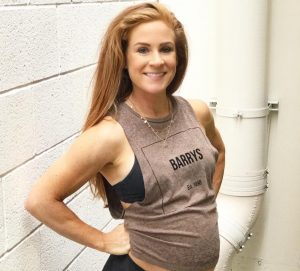 What you put in your body is something that most women are becoming aware of during pregnancy, breastfeeding and beyond. What we put in your body goes to your baby. It's filtered through your placenta but essentially the placenta can't catch all the bad so if there are chemicals of toxins in your foods, your baby will end up getting some of that. For this reason we are all more aware of what we are eating and drinking during pregnant and breastfeeding. Caffeine intake, supplements, alcohol food and so on. Just like what we put in our bodies, what we put ON our bodies can still make it's way into our pores, into our blood stream and again can get to the baby if you're pregnant or get to our milk supply which then goes to the baby.
This is why I really try to help my clients see that it's also important to make good choices about the things you are putting on your skin as well. I'm kind of a basic Mom, in a non Mom jean kinda way. I like to look fit and stylish but in a very minimalistic way. I am all about yoga pants, light makeup, and sneaks. So these suggestions are going to be like me – basic. The essentials, if you will. Here are a few must haves that I use in my routine during pregnancy and beyond: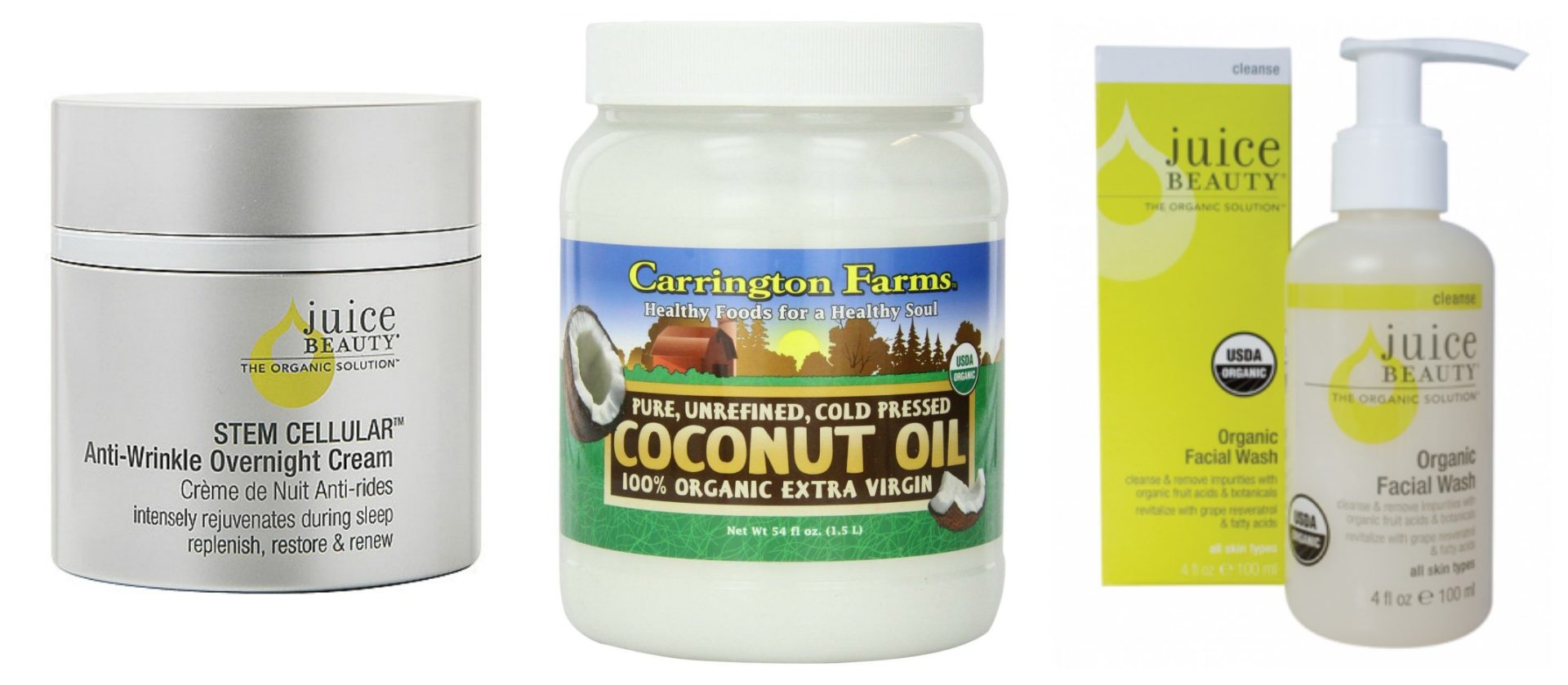 1. Organic Coconut Oil: Yup, straight from Amazon or Costco. This is my 'body lotion'. I buy a huge tub of this and plop it right in my shower. After I am done my shower, I shut the water off and put coconut oil all over my body just like lotion. Here is why I love it: Coconut oil has a texture similar to plain petroleum jelly, but it does not feel sticky or greasy on your skin like other lotions or 'jellies'. It easily socks into my pores (especially after a fresh shave) and moisturizes deep within my skin. Plus it goes on smooth and smells delish!
Tip: On the 3 times a year I actually put eye makeup on (the few and far between date nights!) coconut oil also works as an AWESOME makeup remover. I just take a 1/3 tablespoon or so and wipe it on my eye lid, even lashes (keep your eyes shut) and on my face or eyebrows (where ever there is makeup) and then grab a towel and BAM all the makeup wipes right off. So easy! For those wondering if it could make you break out- the verdict says no: See coconut oil has antibacterial properties that protect the skin from potential pathogens. More importantly to most of you, it can reduce the risk of bacterial infections worsening acne – nice!
2. Juice Beauty: Stem Cellular Anti-Wrinkle Overnight Cream:  Let's be honest, I'm not 25 anymore and my forehead has been feeling the wrath of that for quite a few years now. It was time for me to invest a little in preventing all these ever worsening wrinkles on my face. I have been using this product before bed and have to say I do notice a difference. I still have wrinkles but they aren't as aggressive and my skin is smoother and brighter. My clients have noticed – so I'm not confident it's not just the placebo effect.
Here is why I love it: There isn't any junk and it actually works. So many times there will be brands that claim to be natural and well they just are not. This is a product that I can use on my skin and feel good about the ingredients potentially going into my blood stream while being pregnant on breastfeeding. While also getting some real results from using it.
3. Juice Beauty: Organic Facial Wash: I knew it was time to stop washing my face with my organic body wash when I hit 30, ha. "Ok", I thought, "I need to take my skin care more seriously without falling into the trap of putting a bunch of chemicals on my skin." I started using this Juice Beauty face wash a while back and it's been my go-to ever since. My skin is naturally very dry so I needed a wash that didn't dry out my skin. JB seems to have done the trick.
Here is why I love it: I have found that fatty acids in skin care products really are a natural ingredient that can do big things for your skin. This face wash nourishes with linseed, borage & primrose essential fatty acids. Best of all it's 'formulated without parabens, petroleum, propylene or butylene glycol, sodium lauryl sulfates, pesticides, phthalates, artificial dyes or synthetic fragrances.' A win for Mama!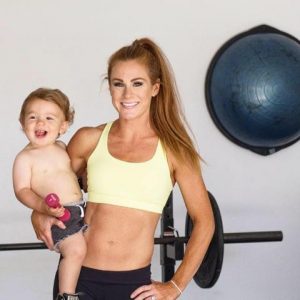 Nancy Anderson (M.S.) is a certified fitness trainer, nutrition consultant, pre & post natal specialist and one of the most sought after celebrity Trainers in Orange County CA. She is a Trainer for the Pear Sports fitness app and a Master Trainer at Barry's Bootcamp. Nancy was named one of the top 10 Trainers to follow by Self Magazine and recently just published her first ebook on her nutritional plan 'Nancy's bible diet'. Nancy's extensive education in health and fitness, combined with her passion for working with people to help them live their best and healthiest lives, continues to take her career to new heights. Most recently, after experiencing pregnancy and motherhood firsthand, Nancy has found a deep passion for working with fellow fit Mom's who also do-it-all. In addition to being a certified pre- and post-natal trainer, Nancy also created a full pregnancy workout program (for all trimesters) that is featured on the Pear Sports App. Nancy has a Master's degree in Exercise Science (with a concentration in Nutrition). Her fitness resume includes working with big brands such as Target and Under Armour as their trainer-on- set for fitness shoots and managing and implementing wellness programs at similarly large companies.