It's getting to that time of year when kids are slowly trickling back into school, but it's still hot out…the pool is still open, but yes, summer is on it's way out. Before summer leaves for good, while all of those summer memories are fresh in your head, is a great time to start preserving all of the summer memories from the entire summer. You know that as soon as school is in full swing, and it becomes holiday season before you know it, those summer memories will seem so distant. We teamed up with Pearhead, known for their eclectic mix of memory making items, to share some of our top picks of ways we can make summer last forever…even if it is only in our minds!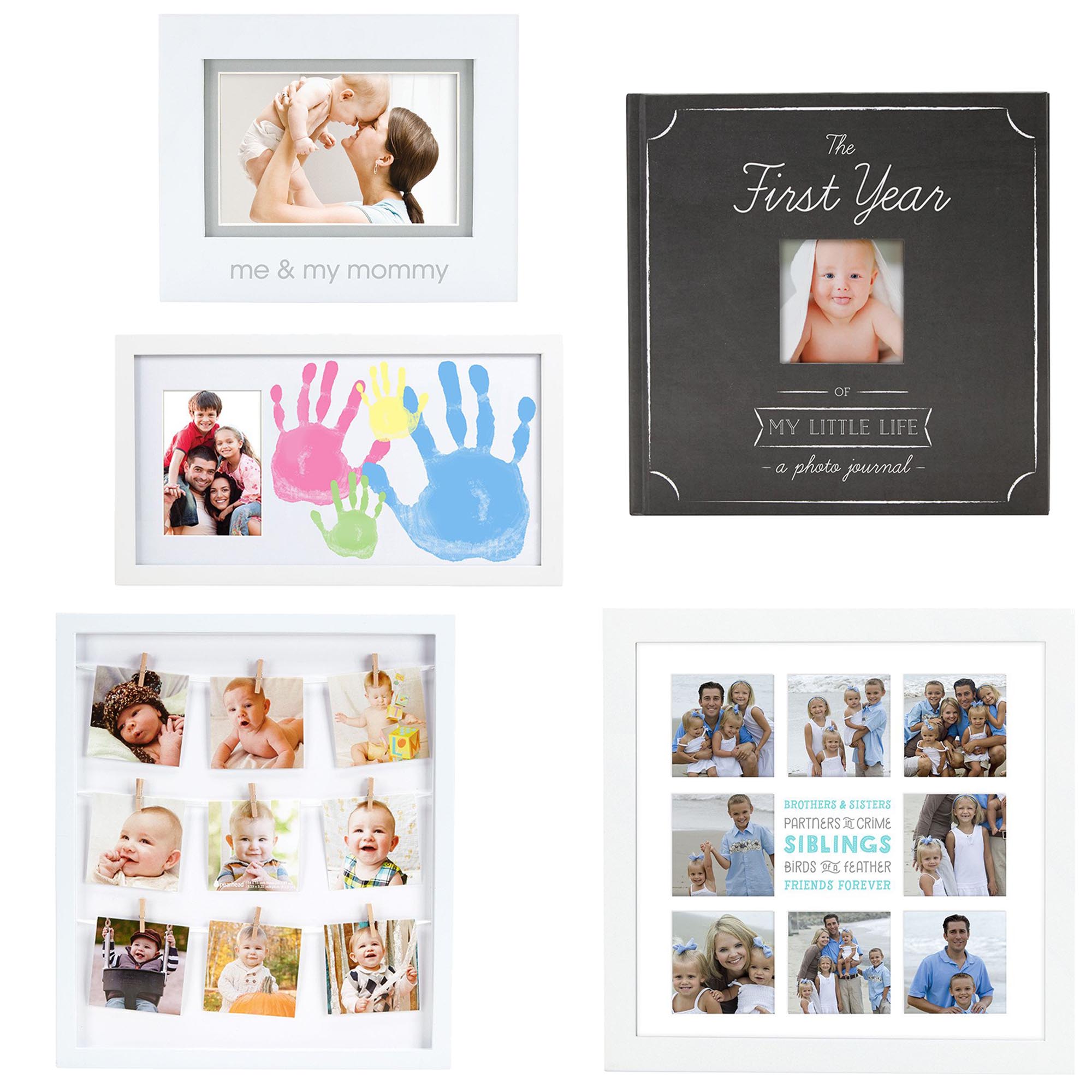 Pictures Frames: We know that you've taken countless photos throughout the summer of your little ones with every family member that has come to visit, why not commemorate those special pictures with picture frames chock full of sweet sentiment? We happen to be a bit biased towards the "me & my mommy" frame, but you can also get one for daddy, grandma, grandpa, aunts, uncles, sisters, brothers – and give a gift to the grandparents, with a "my grandkids" frame of a special summer memory.
Family Handprint Frame: We all know how quickly kids grow up, so we're absolutely loving the idea of this Family Handprint Frame to remember a special summer. You can use a great summer photo from the beach, a picnic, or park and then put everyone's handprints in the frame to commemorate this specific time in your life.
Baby Book: Pearhead is known for their huge selection of gorgeous baby books! Don't forget to snag one and write down all of the exciting events from the summer; even if it is as simple as, "baby's first time eating watermelon," we know you're going to want to write it all down to remember all of those precious moments.
Clothespin Collage Frame: We love the idea of decorating the house year round with summer memories, and this Clothespin Collage Frame is the perfect way to do that. This precious frame features white ribbon with mini clothespins for hanging up to 9 favorite 3.25″ x 3.25″ photos of your child. Ribbon and clothespins add a special touch to this frame. Includes frame with space to hang 9 photos, mat for displaying, and hanger for easy wall mounting.
Siblings Collage Frame: Since summer is all about getting together and enjoying the weather, beach, and pool, we love this Siblings frame as a way to commemorate time with aunts, uncles, cousins, and family. A cute description is printed in the center of the frame in gray and Pearhead blue colors saying; "brothers & sisters, partners in crime, siblings, birds of a feather, and friends forever." Large plastic frame is lightweight and perfect for hanging on any wall with included hanger.
Plus, don't forget to start thinking ahead to Halloween with this "Cutest Pumpkin in the Patch" picture frame!
Don't miss these other Pearhead items: