When it comes to dressing your bump, a good pair of maternity jeans is key! Our editor polled one of her online mama groups and asked what their favorite maternity jeans were – for every budget! Here's the top two picks for every different wallet size.
Budget-Friendly Maternity Jeans: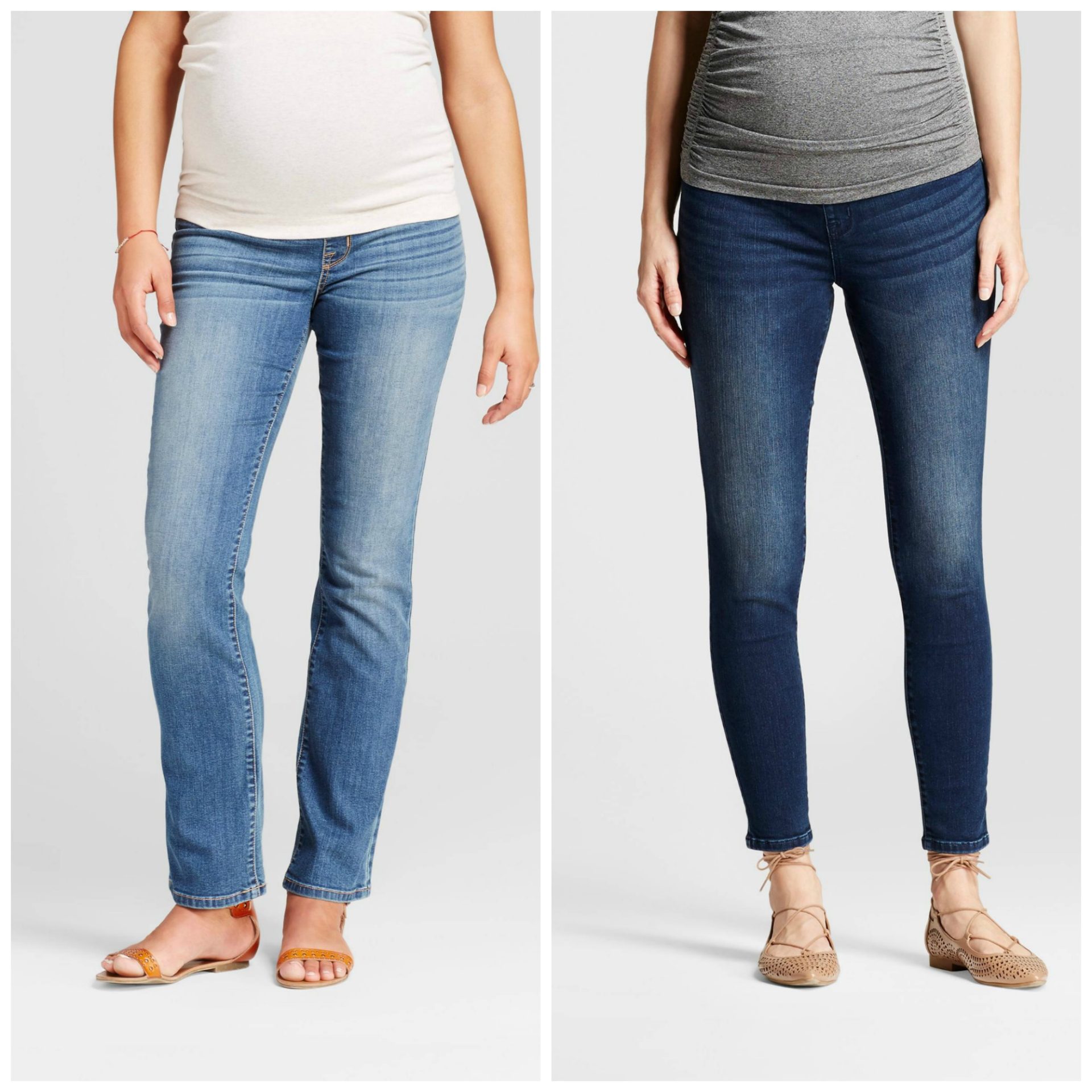 Left: Maternity Crossover Panel® Bootcut Jeans – Isabel Maternity, $25 – Hands down, when it comes to affordable maternity wear, Target is the lowest price. While H+M and Old Navy were also super popular, their maternity jeans were actually higher priced than any of Target's options. These cute jeans have a little straight-leg to them, for the mamas who don't love the super skinny look.
Right: Maternity Crossover Panel® Jeggings – Isabel Maternity, $25 – many moms we talked to sang the praises of jeggings for pregnancy! These Target jeggings with a full belly panel look chic and comfy.
Mid-Price Range Maternity Jeans: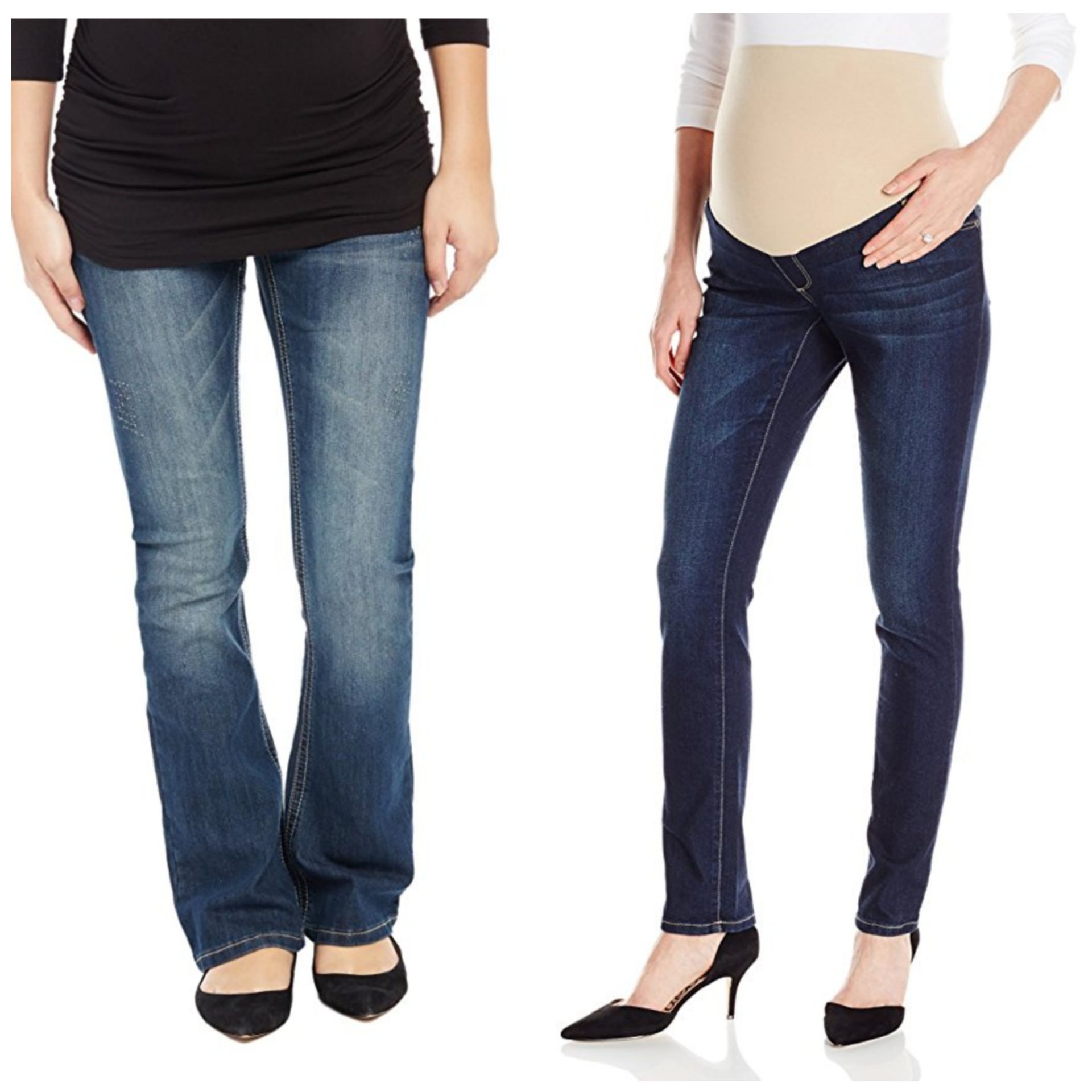 Left: Motherhood Secret Fit Belly Stitched Pocket Boot Cut Maternity Jeans, $50 – these were our editor's favorite jeans for pregnancy; she wore them throughout both pregnancies, and her husband even said they looked better on her than her non-maternity jeans! 
Right: Three Seasons Maternity Women's Maternity Bootcut Denim with Neutral Belly Band, $40 – The Three Seasons brand keep coming up in the group as a go-to brand for maternity; one mama said, "I bought and wore these for almost 2 years with back-to-back pregnancies and they still look new!!!"
High-Priced Maternity Jeans: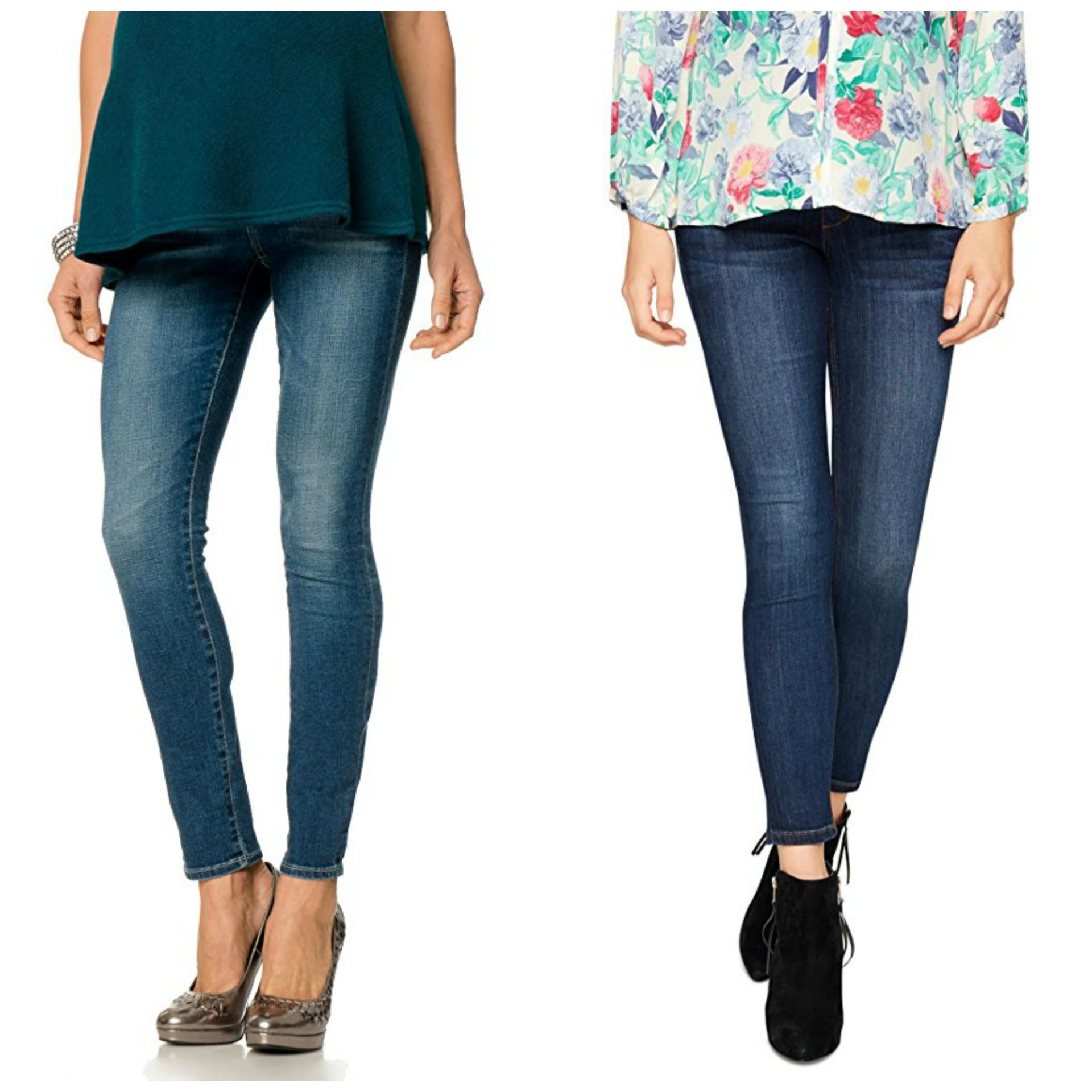 Left: Ag Jeans Secret Fit Belly Maternity Jeans, $200 – $300 – these came up time and again from the mamas, at a higher price range, they surely aren't for every budget, but as one mama said, "pricey, but three pairs lasted me through two (and counting) pregnancies without stretching, losing shape or fading." 
Right: Joe's Secret Fit Belly Skinny Leg Maternity Jeans. $200 – $250 – another popular maternity jean in the higher price range, a mama fan of Joe's says, "I've always found Joe's denim to be soft, extremely comfortable, and have a good amount of stretch, which worked out fantastically well for a growing belly. I'm a big comfort person but I also love fashion and designers so the two lined up nicely as well. I remember trying on other maternity designer jeans and those not fitting as well or as comfortable as Joe's." 
Check out some more maternity style inspiration: