The average American baby uses about 2,500 diapers in their first year of life. Those diapers take 500 years to completely decompose. Nest Baby Diapers are different, they are comprised of plant-based ingredients and decompose in 105 days. Nest allows you to keep your little one clean and comfortable while caring for our planet. Keep reading to find out what our Gugu Village Parents thought of these revolutionary diapers.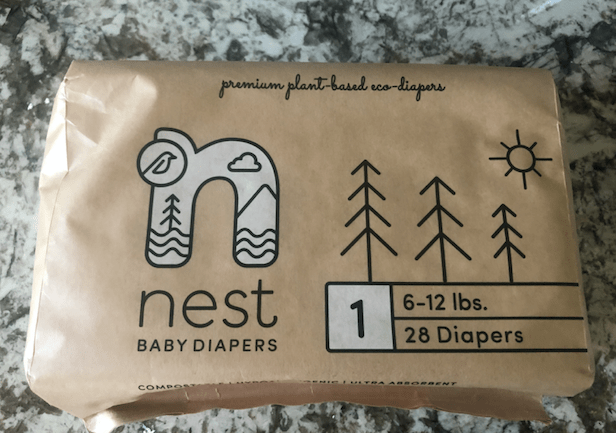 We typically use Bambo Nature but we have tried lots of natural brands (Honest, Pampers Pure, 7th Generation, Earth's Best, and so on). Our son is now 20-months and very active. Not only do the Nest diapers have all the great natural features (and they're really soft, not at all plastic feeling that I get from some of the other natural diapers) but they also had amazing elastic. The diaper hugs my son so close that I never have to be concerned of it falling down or any accidents happening. As a toddler, he has slimmed down a bit and loves to run around in just a diaper so sometimes this is a concern. They also have the convenient yellow to blue line to let you know when the diaper is wet that I really appreciate. Lastly, I love how eco-friendly the packaging is! A lot of the natural brands still have plastic packaging so this was a nice touch. The only con I found with them is they are a little thicker then we're used to. However, I think if we had been using these from the beginning we would have never even noticed since it's so subtle.
-Denalee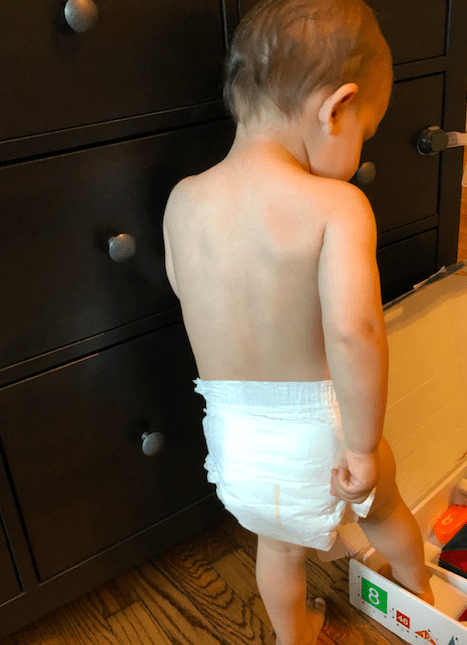 We had the pleasure of trying out Nest Baby Diapers. Our family looks for products that are gentle, effective, eco-friendly, and convenient. We have tried numerous diaper brands looking for a good fit, and Nest diapers hit the mark. 
It can be difficult to find a diaper that is non-irritating, made responsibly, and still holds in leaks. At 20 pounds, my active 9-month-old typically wears size 3 diapers. The size chart for Nest recommends size 3 for 14-26 pounds, and size 4 for 22-37 pounds. The size 3 was a perfect fit. The material and high rise of this diaper resulted in only one leak (including overnights) in the week we used them. We have had some issues with leaks recently in other brands, so I was very pleasantly surprised by how well these worked. The diapers have a bit of structure to them, but moved easily with my little guy. We had no issues with rash or irritation. In a wet diaper, I noticed the occasional piece of diaper fiber stuck to him. I find this fairly common with plant-based diapers, and it was easy to remove with a quick wipe. These diapers are a great eco-friendly alternative to cloth, both for parents who aren't ready to commit to the laundry, and those who need an overnight or on-the-go option.  
PROS:
Soft & non-irritating

Great fit and leak protection

Environmentally friendly, sustainable

Cute, neutral, white design
CONS:
Limited composting options

-Kate 

Overall, these diapers were great and I am very satisfied with this product! The measured up to holding in all the mess to other similar diapers on the market. I like how they have the wet indicator line and they don't leave my baby's skin red, like some other diapers do. The packaging was very nice. The best part of these diapers for me is the size; they are a little bigger than most newborn diapers so my baby can grow into these for the next month or two!
-Kelsey
We tried the Nest Baby Diapers in size 4, which fits 22-37lbs. What I loved about them: plant-based materials, no harmful chemicals or allergens, hypoallergenic, and full transparency. For those who are eco-conscious and prefer non-toxic products for their littles, these definitely fit the bill. I also love the idea of these being compostable but you have to use one of the diaper compost partners and currently that only seems to be available in a few select areas. With more providers in the future, I think this has the potential to be an amazing way to cut down on so much waste created by disposable diapers. The diapers are absorbent, work well for daytime and overnight and had a good fit. They sag a little more than some others we've tried but nothing crazy. And they have the wetness indicator strip which I remember being particularly helpful with newborns. The only negative I would say is that in the morning with a full wet diaper from the night before, the outer layer felt a little damp but I don't think it was actually coming through and it does not deter me from buying this brand.
The packaging is also recyclable, which is a plus, but I have to use scissors to open it, which is kind of a pain when you're mid-diaper change and realize you need to open a new pack. I think that some kind of perforation in the packaging would easily fix that. Pricing is also comparable to other eco-friendly brands and it looks like they have a subscribe & save option coming soon.
-Christine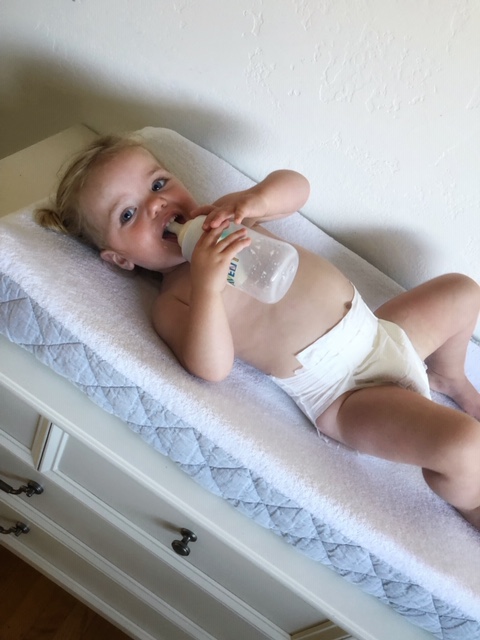 Thank you to Nest for providing our Gugu Village Parents with diapers for this review. We appreciate our Gugu Village Parents providing us with their honest thoughts. To learn more and order Nest Diapers, click here.
The Village Reviews: Gabri Isle
The Village Reviews: Monti Kids Wooden Books