What is kangaroo care? Think of it as a mama kangaroo putting her baby in her pocket. There are two things it seems that most newborn babies love: skin-to-skin contact with mom and being swaddled to sleep. The American Academy of Pediatrics recommends daily skin-to-skin sessions throughout the first three months of a baby's life; they make an evidence-based claim that to receive all the benefits, mom and baby need to stay skin-to-skin for 60 uninterrupted minutes…but, who has that much time to sit with a baby on her chest? While we'd love to stay on the couch or bed all day with a new baby, there are often dishes to wash, work to be done, and oh – other kids to tend to, also! When it comes to swaddles, swaddling is known to calm a baby's Moro Reflex, which is an involuntary response to excessive sensual stimulus, in which the baby feels like he or she is falling; this reflex can wake a baby up out of sleep, so swaddling comforts baby, and almost feels like he or she is back in the womb – snug and sound. This is why the Gugu Guru team is so passionate about NuRoo Baby and their innovative NuRoo Pocket shirt and NuRoo Swaddler.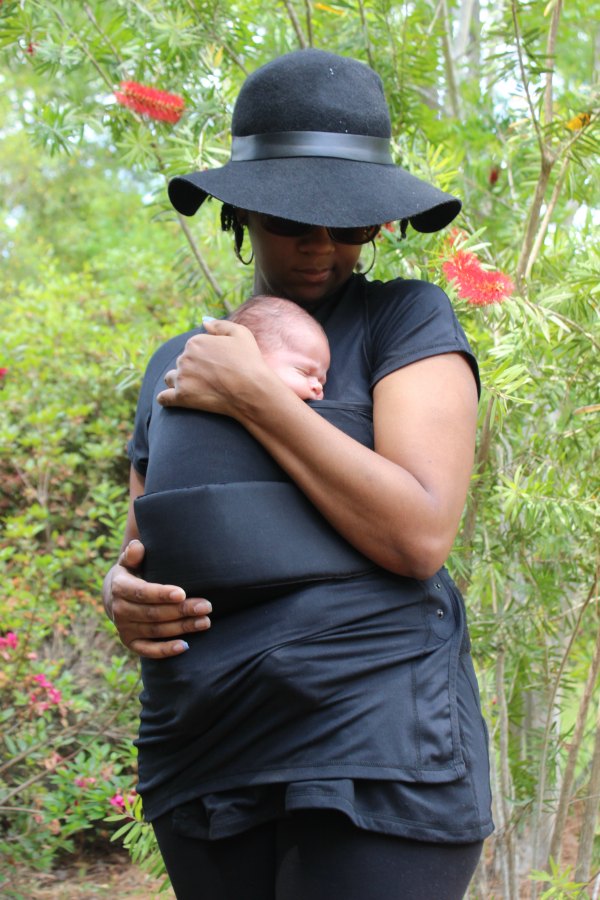 The NuRoo Pocket Shirt, which comes both in short sleeve and long sleeve, is revolutionary kangaroo care in that it's designed for hands-free skin-to-skin contact. Created using NuRoo's signature fabric, the NuRoo Pocket allows you to spend more time skin-to-skin, as you can keep baby close and still use your hands! Designed to go on like a shirt, the NuRoo Pocket carrier eliminates wrapping, tying and knotting to make babywearing simple as can be. Their signature fabric is incredibly soft for even the most sensitive of baby's skin, and the NuRoo uses flat lock stitching to make the design feel seamless so there aren't any big chunky, uncomfortable seams chafing you and your peanut.
Another reason we suggest all moms register for the NuRoo Pocket Carrier is that as your postpartum body changes and your baby grows, the adjustable closures give you the perfect fit every time. The technical properties of the fabric keep you and baby cozy, so you can spend more time skin-to-skin. NuRoo also recognized that postpartum hormones can make mamas hot all the time, so the breathable, moisture-wicking fabric keeps you and baby cool and dry. With kangaroo care, you'll naturally build heat wearing baby skin-to-skin, but the moisture is pulled out and released from the fabric, so your carrier won't feel sweaty or wet.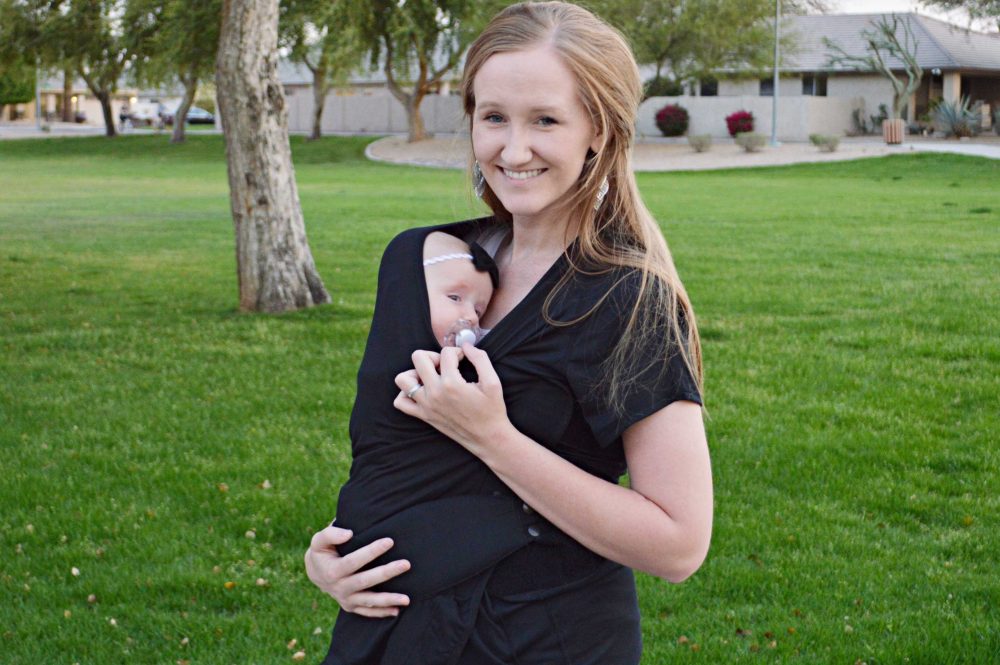 The NuRoo Pocket Carrier is machine washable, so you can simply throw it in with your regular laundry. And, it's great to know that the NuRoo Pocket is the first and only skin-to-skin kangaroo care carrier to adhere to the sling/carrier standards, passing retention testing up to 45 pounds. Furthermore, The NuRoo Pocket has been acknowledged as a "hip healthy" product by the International Hip Dysplasia Institute, meaning that baby is in the proper M position making it ergonomic, and safe for baby's hips. We think the NuRoo Pocket is a total must-have essential for Newborn Lockdown; just think: you can still have your hands for an iced tea in one hand, your phone in the other, and a your baby snug on your chest!
We've written about how much we love the NuRoo Swaddler before, and we highly recommend it to anyone building a Gugu Guru baby registry. Designed by two moms who wanted to innovate the traditional swaddle into a more functional baby product, the NuRoo Swaddler is a must-have newborn essential for so many reasons! It can be confusing to learn to swaddle a baby, especially when you're exhausted and running on little sleep. However, with a pocket for baby and velcro wings, the NuRoo Swaddler takes user error and confusion out of swaddling. Simply place baby in pocket, position arms as desired, and secure velcro across baby's chest. When baby starts to want their arms out, you can do that too, as a way to slowly transition out of the swaddler.
The NuRoo swaddler is also the only one with three distinct sizes built into one swaddle so that every stage of baby's growth, the swaddle fits perfectly, without any excess material – a suffocation hazard. Plus, using the same innovative fabric as the Pocket Shirt, the Swaddler has the ability to pull sweat and moisture off baby's skin, passing it through the material and releasing into the air to keep baby comfortable and dry, which means they will hopefully sleep better. The breathable, moisture wicking properties help regulate baby's body temperature. Another reason the signature fabric makes a huge difference is that it offers compression; the compression fabric recreates the familiar comforting snug feeling of being in utero and therefore, eases baby's transition from the womb. The compression fabric also decreases irritability and promotes self-soothing and enhances quality of sleep to improve rest and sleep cycle regulation.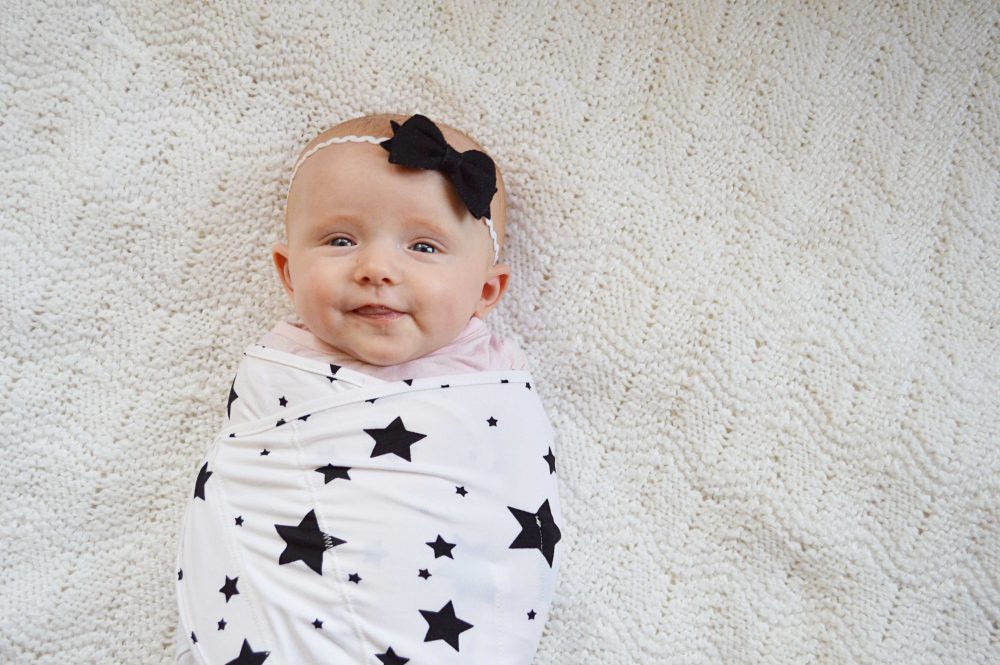 The NuRoo Swaddler comes in three styles, and is approved for use with preterm and full-term babies! You can use the NuRoo Swaddle the day your baby is born, so be sure to wash and pack it in your hospital bag. It supports the Baby Friendly Hospital Initiative, is used by leading institutions and approved for use in the NICU with pre-term infants.
You can learn more about the NuRoo Pocket Shirt kangaroo care and Swaddler on NuRoo's website, Facebook, and Instagram.
Gugu Guru is so appreciative of our sponsors, thank you to NuRoo for making this sponsored post possible. 
Thank you to Diedre Anthony and Alyssa Dawson for the adorable photos.