Holiday time is all about making and saving special family memories, and when it comes to making family memories, we always turn to Pearhead to help us out. We're loving their adorable holiday creations – they're super easy to do at home and create memories which last a lifetime. Check out some of our favorites below.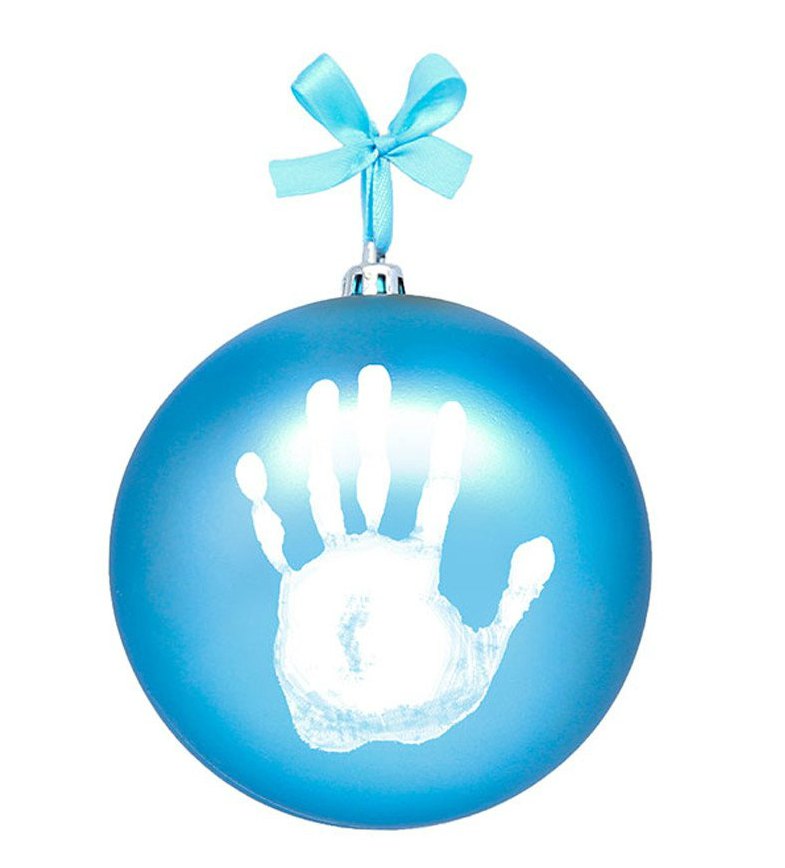 Pearhead Babyprints Handprint or Footprint Ball Ornament, Blue: This adorable and festive ball ornament is the perfect decoration for your tree or home this holiday season. It comes in blue and pink and it's customizable! The ornament includes 100% baby safe white paint to make your baby's little hand print. Simply cover baby's hand with the white paint and then put baby's hand on the front of the ornament to reveal a detailed print. Let the ornament dry for about 12-24 hours. Use the included marker to write your little one's name or have some fun and let your toddler write their own name! Once the ornament is complete attach the satin ribbon for a finishing touch.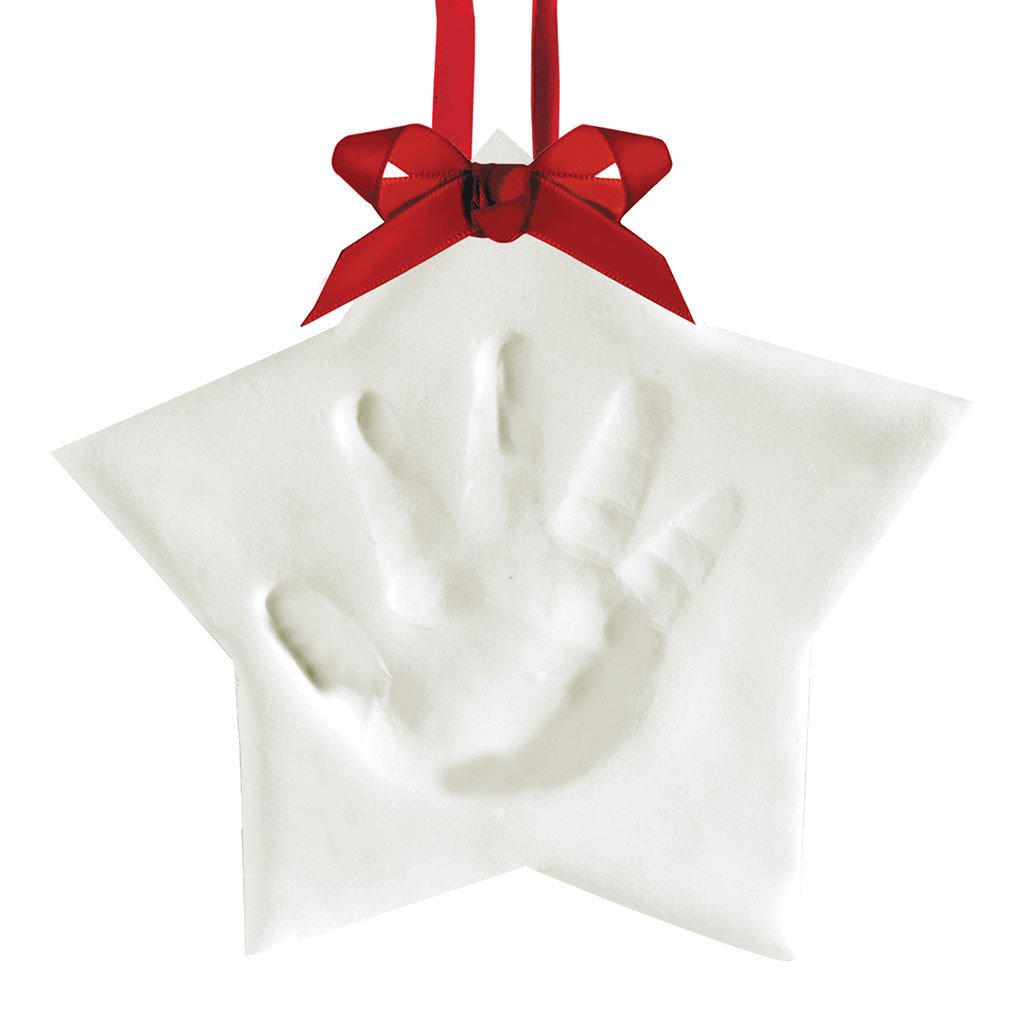 Babyprints Star Ornament: This adorable, do-it-yourself, ornament is easy to make and 100% baby safe. The babyprints ornament comes with a package of clay, a shaping star ring, rolling pin, red and green festive ribbons, and a pin to create the ornament hanging hole. Best of all, the clay requires no mixing or baking! Simply knead the clay and roll it out on a piece of foil (not included). Press baby's hand or foot in the clay gently but hard enough to create an impression. If you make a mistake – no problem!  You can redo it as many times as you need until you get the perfect impression. Once finished making the print, use the shaping star ring to create a star around your baby's print and remove the excess clay. Then use the pin to create a hole in your ornament for the ribbon to go once dry.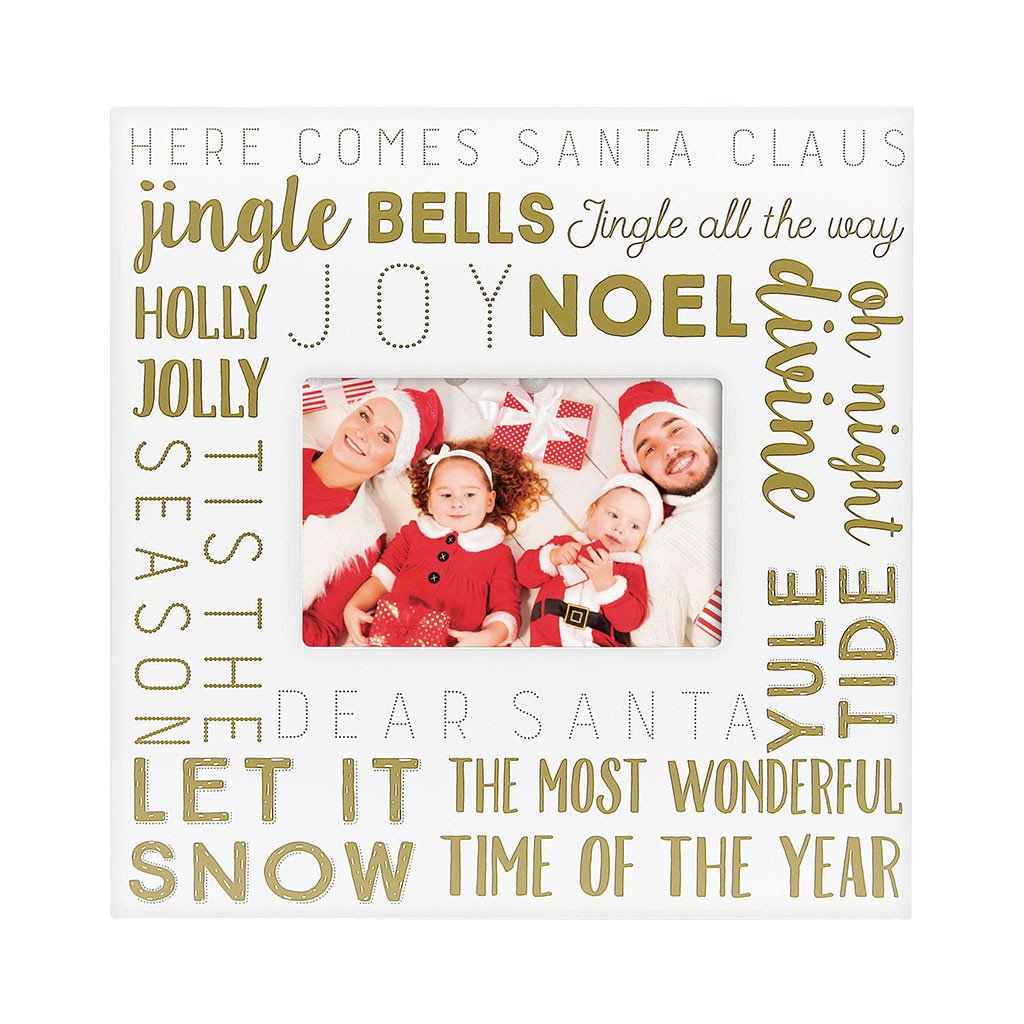 Pearhead Holiday Wall Frame: Sing all the Christmas melodies and get in the holiday spirit with Pearhead's holiday wall frame. This hand-finished white, wooden frame is the perfect keepsake to decorate your home this holiday season! The white frame includes popular Christmas songs such as Jingle Bells, Here Comes Santa Clause, and Let it Snow and more printed in gold accents on the front of the frame. Display your favorite 4.75" x 6.75" photo of the entire family during the most wonderful time of the year.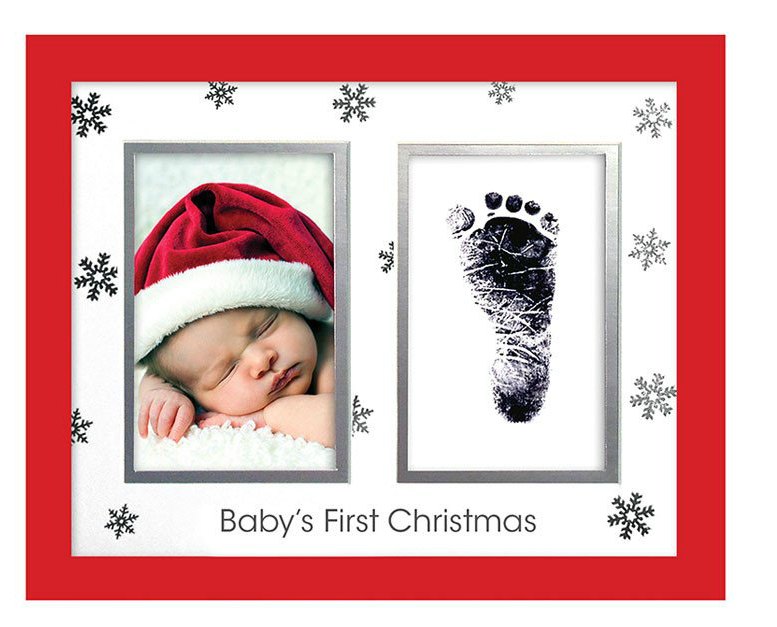 Pearhead Baby's First Christmas Prints: This adorable keepsake frame is the perfect way to cherish baby's first Christmas! This red, wooden frame includes a decorated beveled mat with silver snowflake details and "baby's first Christmas" printed on the front adding an adorable touch. Display your favorite 3" x 5" photo of your little one on their first Christmas ever. The frame also includes a clean-touch ink pad and impression card to display baby's little piggies! The clean-touch ink pad ensures baby's hand or foot will never touch the ink so it's 100% baby safe!
Check out some more of our favorite Pearhead gifts:
Thank you to Pearhead for making this sponsored post possible.