There are two questions we often get from new parents when it comes to building a registry: one, "what will I need to feed my newborn?" And, the follow up, "can I register for items for early feeding of solid foods?" To which we always say, of course! However, there are must have essentials for each of those topics – and we asked our amazing baby planners for their picks for early feeding, when it comes to infants and babies. Don't forget to add these picks to your registry!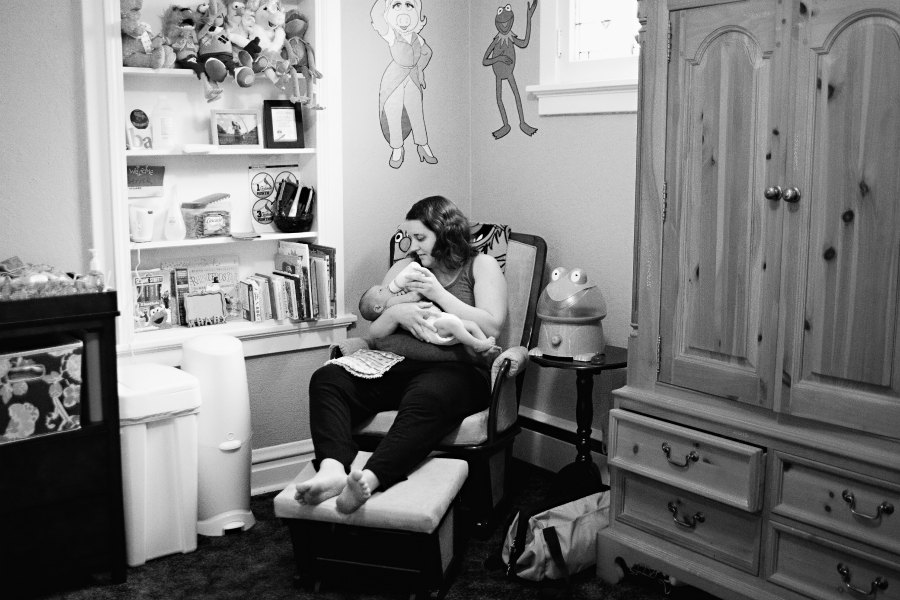 Abby Ludwig, Gugu Guru Registry Consultant – 
Must Have Essential for Early Feeding: My top pick for an early feeding item is the Boppy! As a mom of twins I had two Boppy's which helped greatly while I was trying to feed my little ones. For those nursing, the My Breast Friend or Twin-Z Pillow are also great pillows to help support you and your children!
See also: Must Have Essentials for Preparing for Multiples
Tina Morton, Cloud Nine Birth Services –
Must Have Essential for Early Feeding: The ezpz Happy Mat for baby is the best for little eaters! This unique placemat sticks to eating surfaces without adhesives and has different compartments for all types of food. Another plus, it's super easy to clean!
See also: Meet the Maker behind EZPZ Mats; Must Have Essentials for Baby's First Thanksgiving
Jessica Zablan, The Birth & Baby Company –
Must Have Essential for Early Feeding: Baby Led Weaning (BLW) is a great to introduce food to your baby. BLW allows them to play with the food and for them to learn to put food into their own mouths. There website has some great resources.
Ashley Akselband of Wellsprings Birth and Baby –
Must Have Essential for Early Feeding: the Beaba baby food maker for stage 1 foods (steams and purées all in one) and the ezpz Happy Mat all in one mat/bowl combos – super cute and super functional for those first finger foods!
Amber Michels of Your Milk Shoppe –
Must Have Essential for Early Feeding:
Your Milk Shoppe's one "must have" essential for feeding is the
Lactalite Breast Pump Device
. Lactalite Breast Pump Lights were created out of necessity. Dr. Patrick O'Malley watched as his wife, Kelly, was struggling to see whether or not she was producing milk while pumping. Juggling a breast shield and bottle with one hand and the LED light of her iPhone in the other, they both agreed that there was a better way. They created an easy to use light, attached it to the breast shield, and in Kelly's words, "This literally changed my breast pumping experience on the spot. I felt that I had to use the Lactalite every time I pumped, day and night, it was that helpful."
Victoria Zimmerman, Aspen Baby Planners –
Must Have Essential for Early Feeding: I can't recommend aden+anais Burpy Bibs enough! Their unique shape keeps them on your shoulder when feeding, burping, and even when bending over to put baby down (there's nothing worse than a burp cloth that's constantly falling off and landing on your little ones face!). Pro-tip: stick to the cotton; the bamboo ones shrink up when washed!
Victoria Facelli, Durham Lactation –
Must Have Essential for Early Feeding: I love a sturdy flat breastfeeding pillow like My Breast Friend as you learn to feed your wiggly new baby. I think a water bottle with a straw is essential because breastfeeding makes you so thirsty!
Olivia Howell, Gugu Guru's Editor in Chief –
Must Have Essential for Early Feeding: I formula fed all my boys and found the Dr. Brown's Formula mixing pitcher was so helpful for middle of the night feeding.
See also: Dr Brown's for Formula Feeding 
Photos via Pics and Paws Photography