-Sponsored Post-
As a new parent, you want to have every opportunity to watch your little one sleep; however, life is busy, and that's just not possible. Luckily, Angelcare has just released a new movement monitor which is sure to bring peace to many parents' mind! Angelcare, the worldwide leader in movement monitoring, continues to pk-callout the baby monitoring corner with their new Angelcare AC417 Video Movement Monitor with Wireless Pad. Angelcare is known for their monitors which are designed to sense baby's slightest movements and sound an alarm if no movement is detected after 20 seconds. However, the new Video Movement Monitor with Wireless Pad takes the act of monitoring to a whole new, and very modern, level.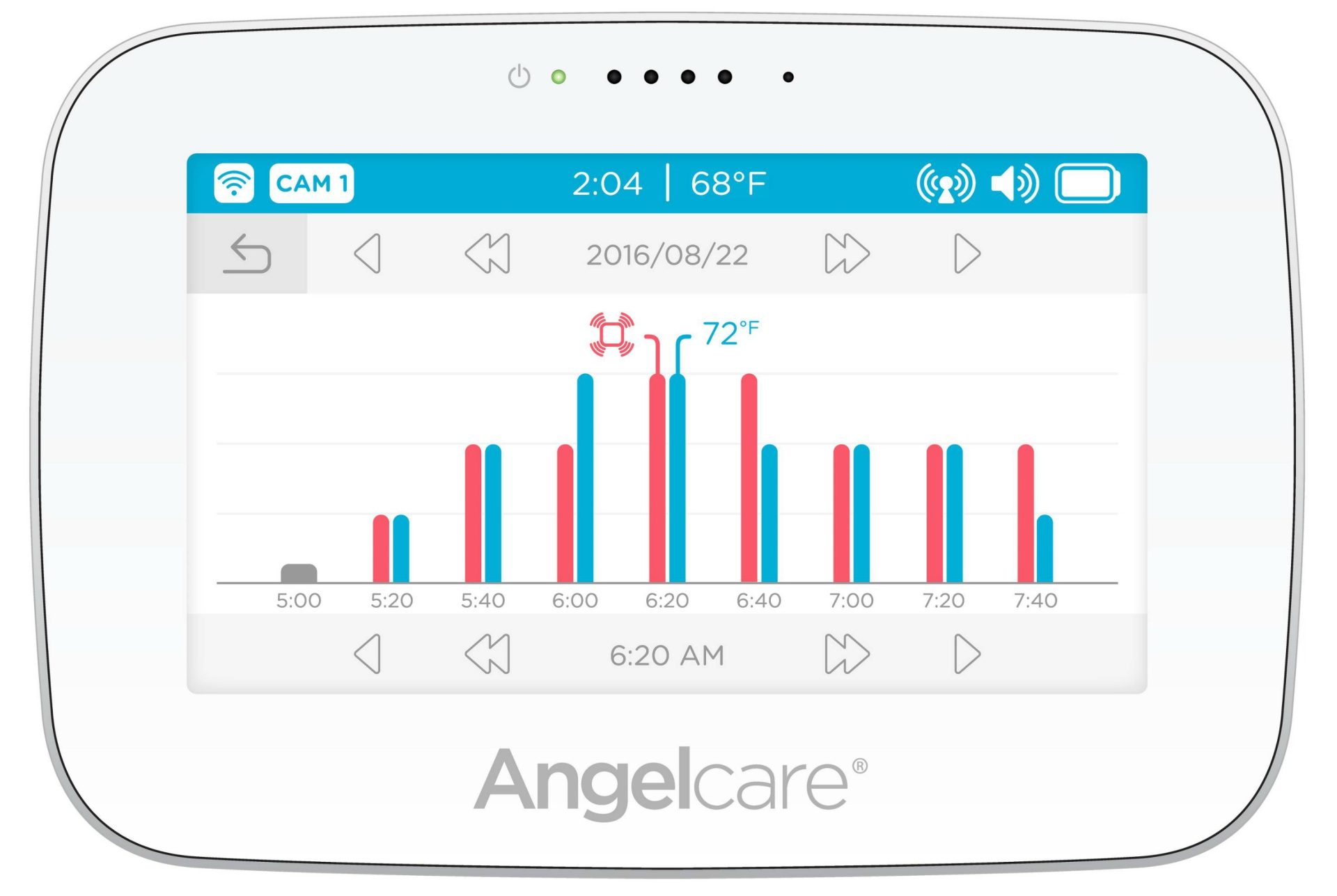 The new wireless sensor pad goes under the crib mattress and can track subtle movements (like breathing, rolling and kicking) that audio and video monitors can't detect. This means parents can truly monitor all of baby's slightest movements. This touchscreen monitor from Angelcare offers the only wireless movement sensor pad in the market and features new data analytics that sense and track baby's activity level. Imagine being able to track every move your baby makes; very reassuring for a new parent! Furthermore, with this insight into baby's activity level during sleep, parents are better able to adapt routines and respond to baby's needs.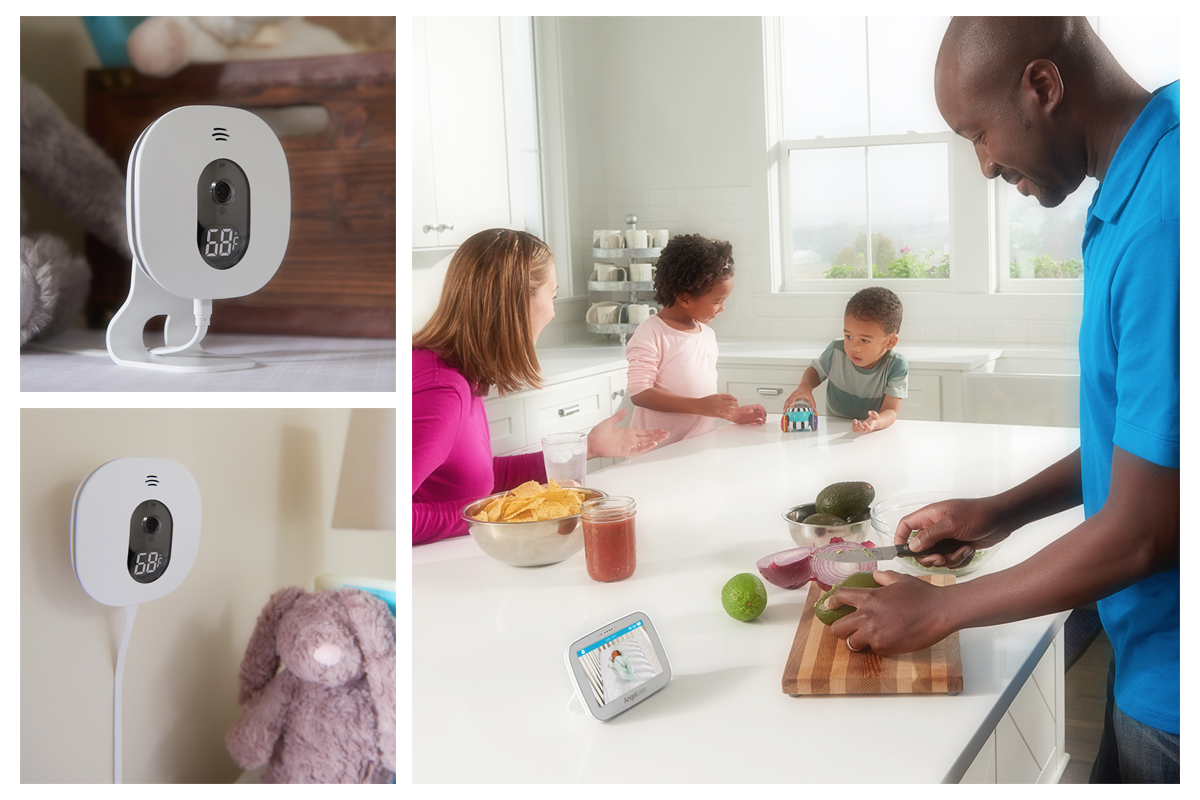 The sleek design of the new Angelcare monitor will surely fit into any home decor style. In the nursery, the wireless sensor pad is accompanied by a low profile, wall-mountable video camera with wide-angle lens and color-changing room temperature display. The new parent unit features a large touchscreen display (4.3" inches) which enables parents to check on the baby in real time, and track baby's activity level with up to two months of data stored. Very cool!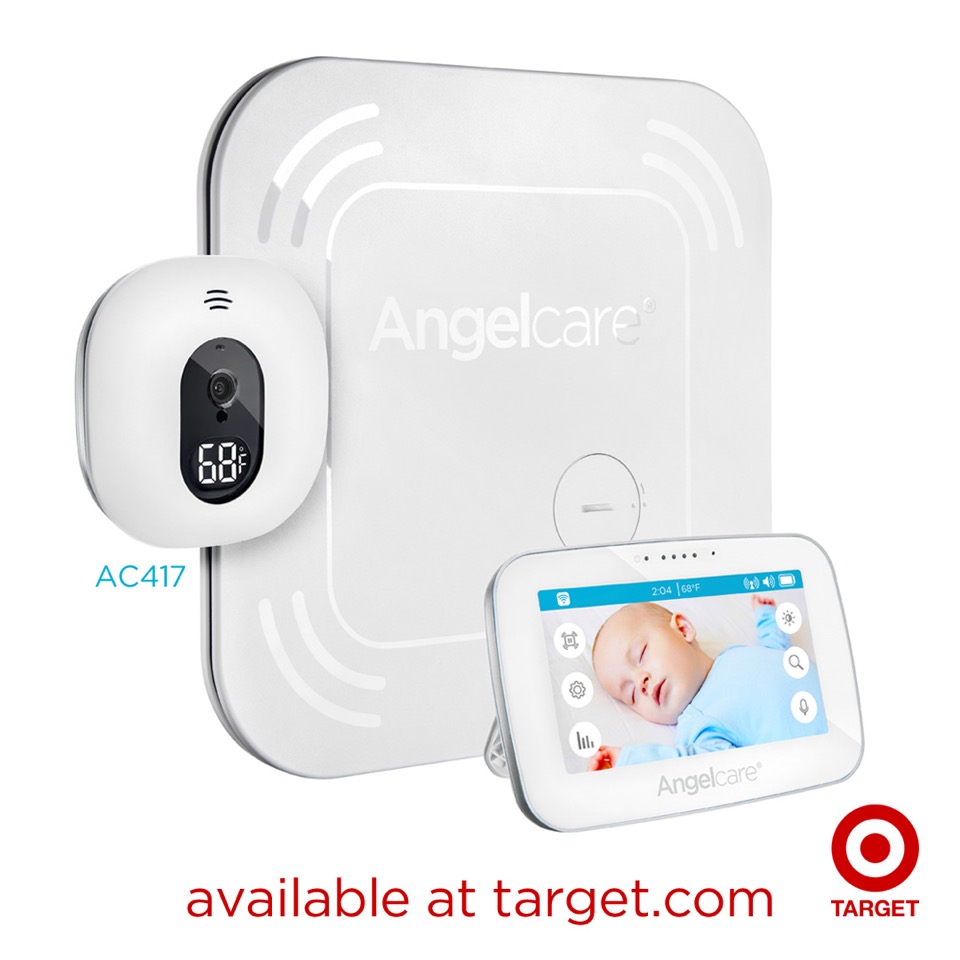 This Angelcare Video Movement Monitor is expandable for up to 4 cameras (sold separately) and has night vision, too. It features adjustable movement sensitivity levels, and you can even tell room temperature display – so baby won't get too hot or too cold. The wide angle lens has digital zoom, and two way talk means you can sing to baby from another room in the house. This monitor is a must-have item for any new, or seasoned, parent. It's more than just a baby monitor; this Angelcare Video Movement Monitor is a peace of mind for parents, as it not only monitors every movement of baby's, but tracks and records all data as well. You can purchase this Angelcare monitor at Target online.
Thank you to Angelcare for making this sponsored post possible.