We became absolutely smitten with Micuna at the ABC Kids Expo in Las Vegas this past October. When you browse through their products, you can see that design and high-quality craftsmanship are top of mind considerations for Micuna. Recognized for their commitment to design, quality and safety of its products, Micuna was one of the first Spanish companies to comply with the high standards of European quality and safety. What's more, Micuna products are crafted with eco-friendly practices and materials including wood obtained from sustainable forests.
Today we shine the spotlight on the LIFE crib collection and HARMONY evolutive crib (but the Micuna U.S. collection also includes the OVO high chair and SMART FRESH bassinet.)
LIFE Collection
You may remember our recent trend report on customization and personalization and Micuna's LIFE collection is completely on trend. With its endless combinations and constructions, the Micuna LIFE Collection is designed for parents looking for something original and different, something that will make baby's environment a unique and special place. Micuna gives parents the tools to create their own original crib model with LIFE, designing combinations to suit their individual taste with a variety of options available. Parents will have fun designing their own customizable crib with a range of 15 spindle shades from which they can choose three and combine them with their crib base in natural wood or white.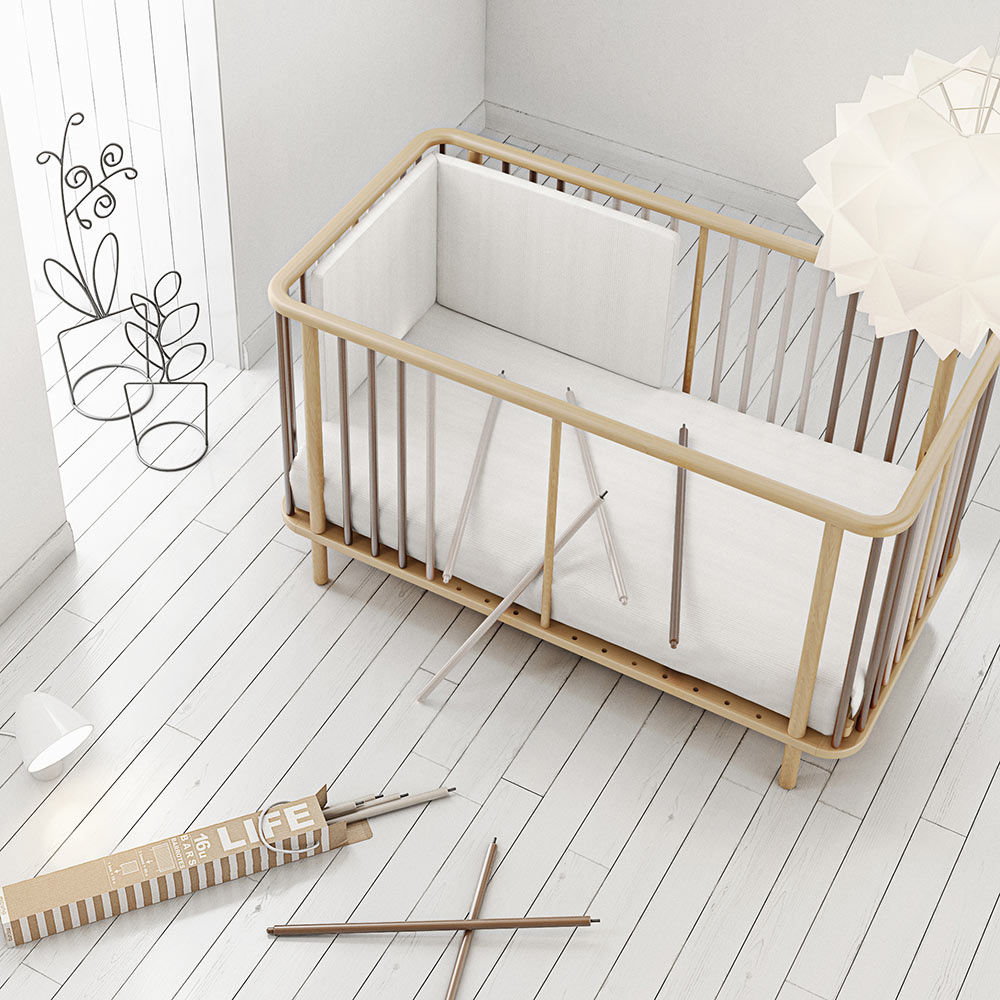 Micuna has created four color combinations for the crib's spindles that draw inspiration from magical places: Life Provenza, Life Kenya, Life Tribeca, Life Brooklyn. Also available are other standard colors as (White, Natural or Grey poles). The crib is simple to assemble, the spindles feature innovative spring technology allowing for them to snap in easily.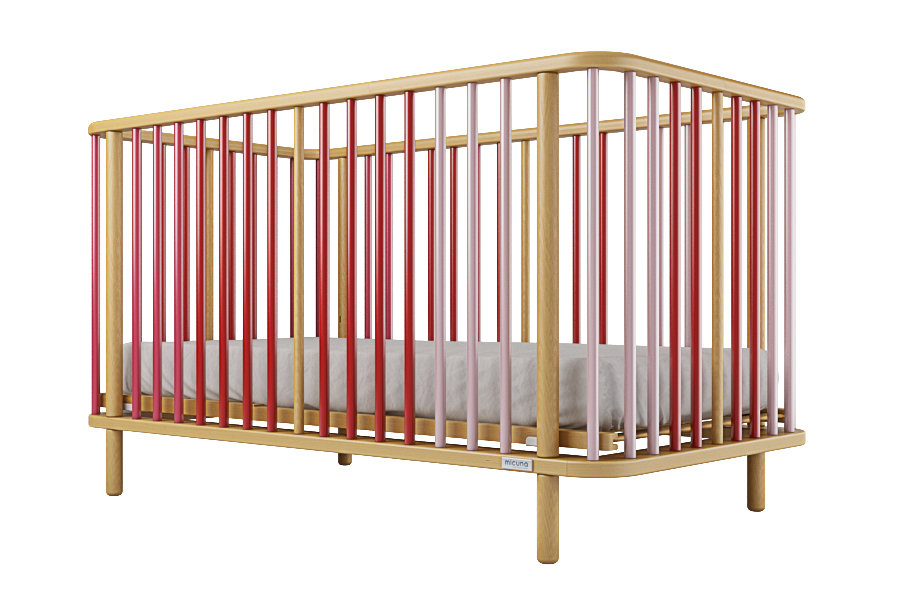 The life of the crib can be extended as baby grows older by allowing for multiple mattress heights, easily removing spindles for easy access for toddlers or even converting the crib to a toddler bed with an existing crib mattress up to age seven (additional parts needed). Handcrafted from solid beechwood.
HARMONY SINGLE EVOLUTIVE CRIB
Micuna has also created an evolutionary crib, HARMONY, to accompany children from birth to several years providing a familiar environment for baby that makes them feel good and grow safe.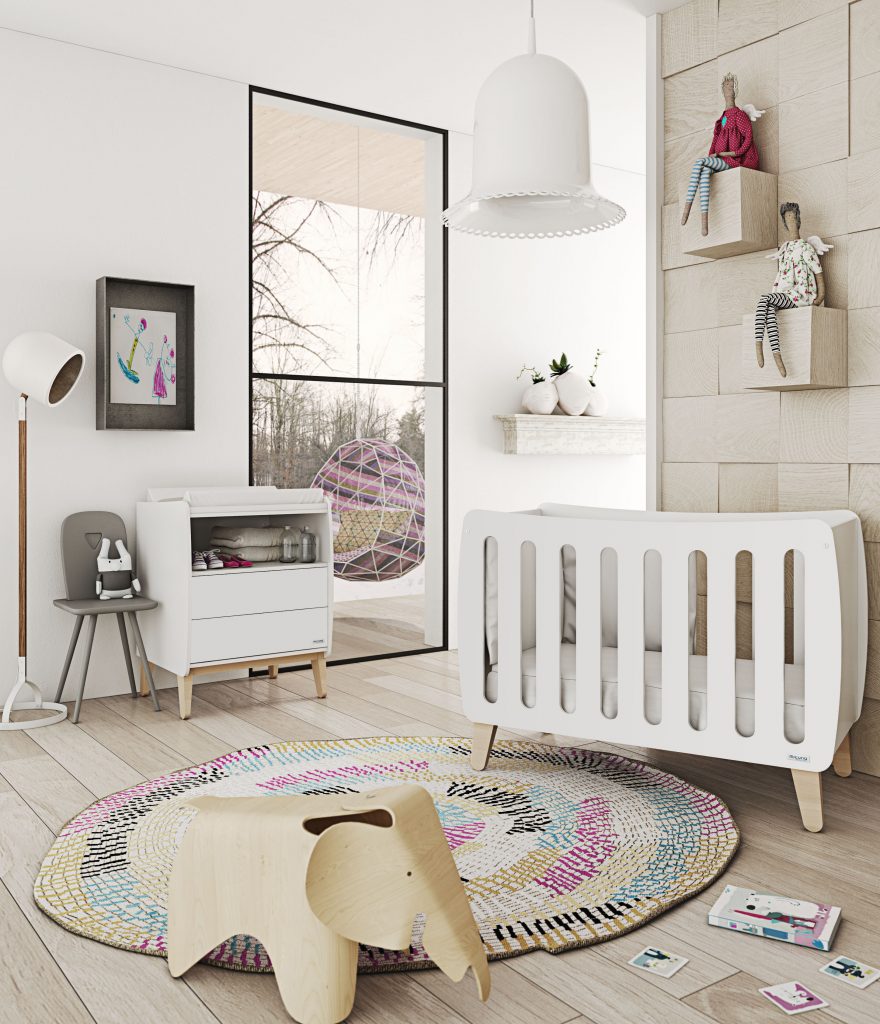 This innovative modern crib offers the perfect solution that links practicality and space saving. Designed especially for those seeking baby products with exceptional features, quality and most importantly, safety, HARMONY can easily evolve from crib-to-twin size bed as a child grows.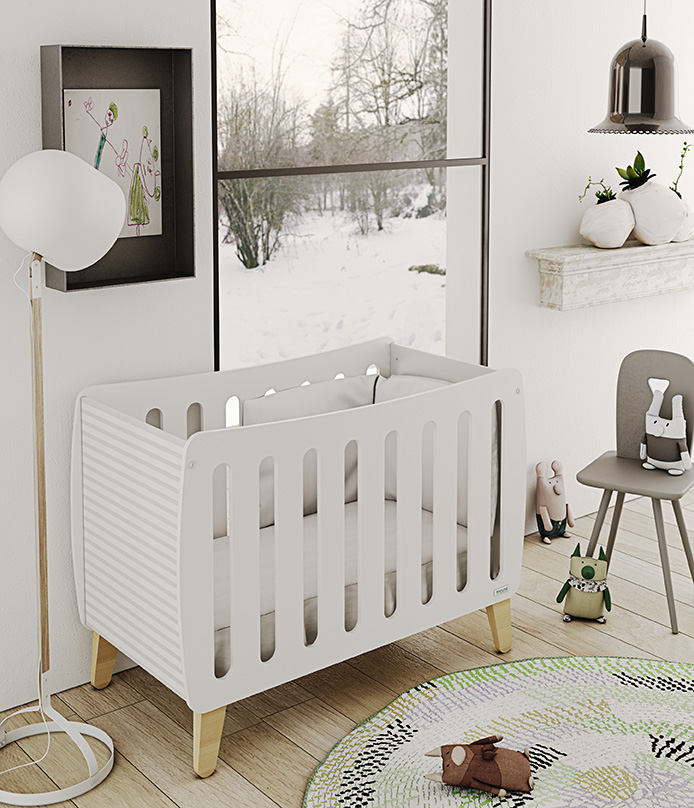 It is crafted from eco-MDF and Micuna offers an optional Kit for conversion to twin bed available.
Learn more about Micuna by following along:
Facebook
YouTube
Twitter
Pinterest
Instagram