-Sponsored Post-
One of the most asked questions we get from new parents is what baby bottle they should register for. Of course that depends on many things, especially whether a parent plans to feed from both breast and bottle. This is because many parents are concerned about nipple confusion when alternating between breastfeeding and bottle feeding. We are excited to introduce you to the innovative Perry Mackin Silicone Bottles that are designed to most closely mimic breastfeeding to reduce bottle rejection and nipple confusion.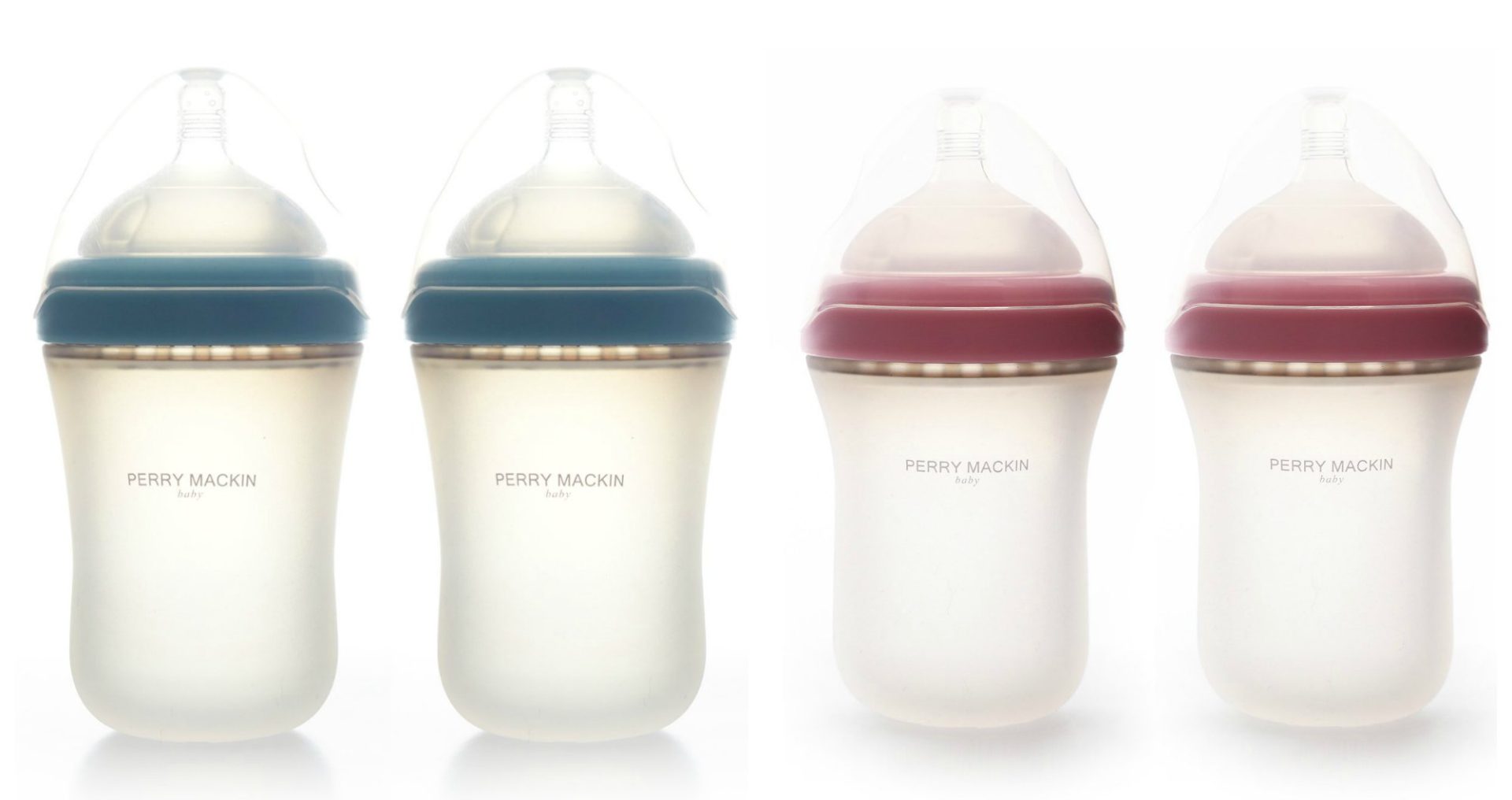 What we love most about Perry Mackin's baby bottles is how safe they are to use. The nipple and body are made of 100% safe hygienic medical grade silicone; no need to worry about BPA or chemicals leeching into your baby's milk! Plus, they feature anti colic vents that prevent unwanted air intake and reduce colic; this will also help with the transition from breast to bottle, as baby will be getting their milk in a more natural-feeling way.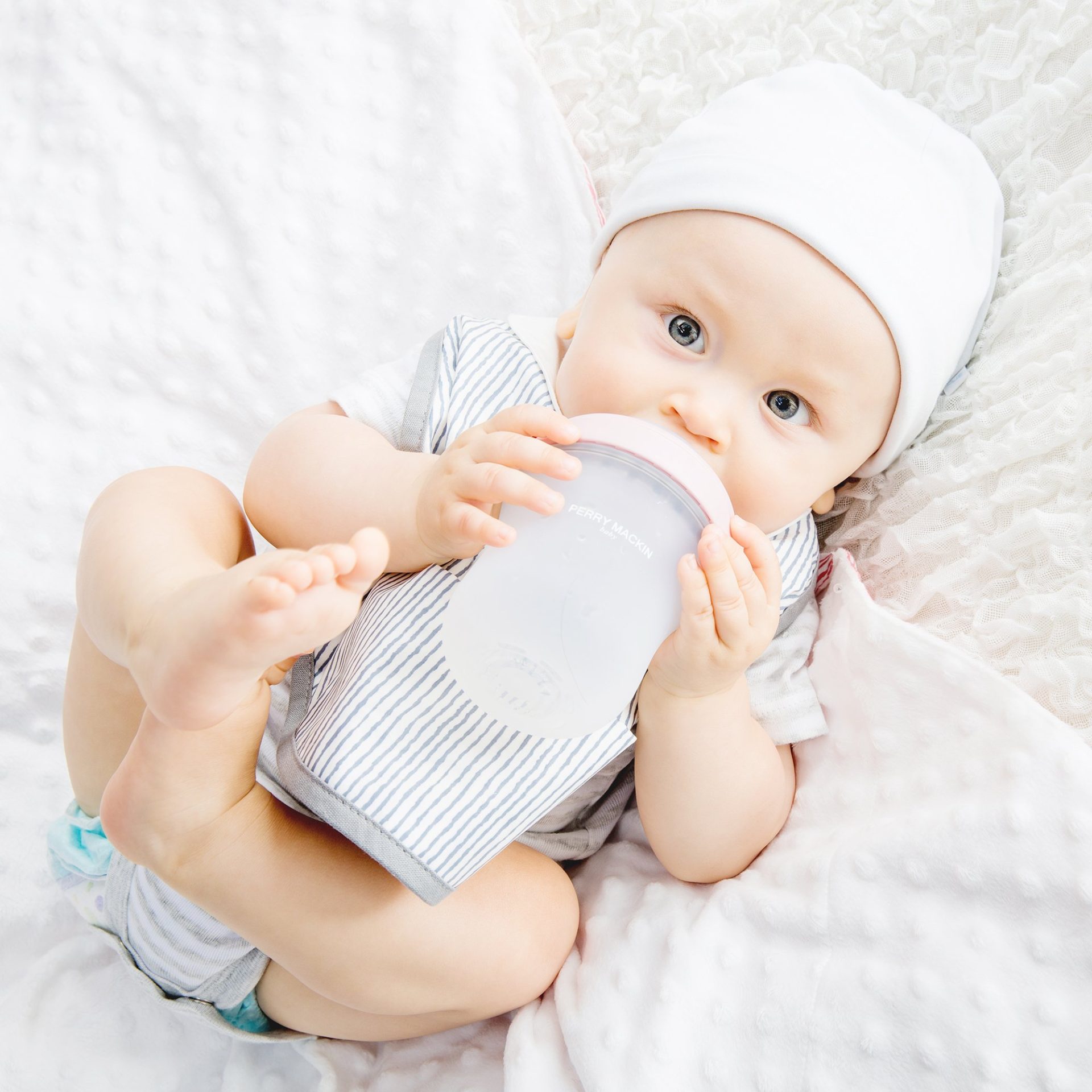 Perry Mackin also makes it super easy for parents to use the bottles. The Perry Mackin baby bottles feature an ultra wide neck design, which allows easy cleaning by hand without a brush – time saving perks like this mean more time for you to watch Netflix after baby falls asleep! Plus, since they are made from medical grade silicone, they are safe to clean in boiling water, dishwashers and sterilizers.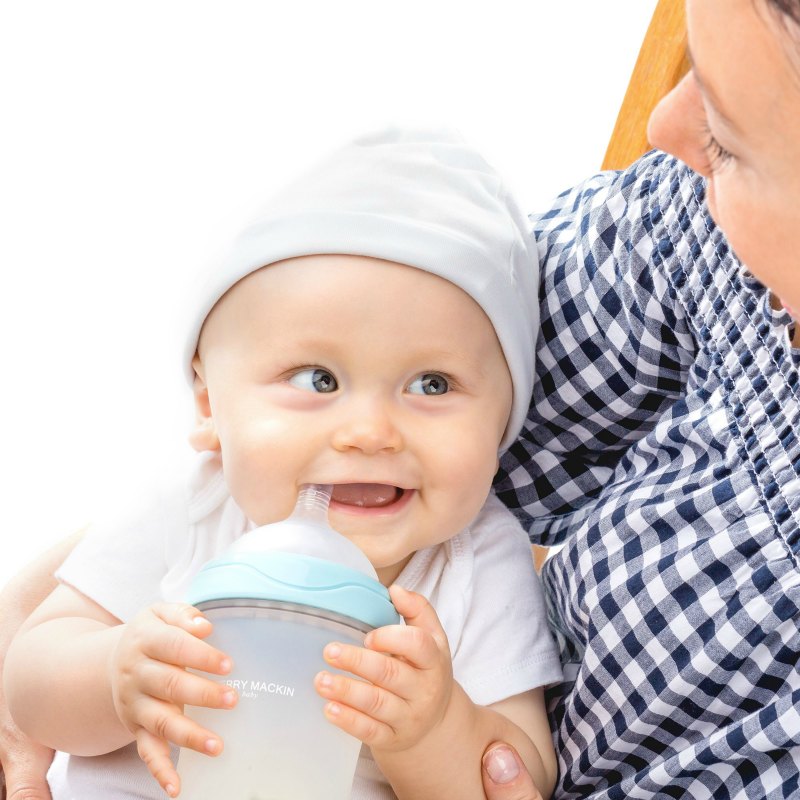 Perry Mackin baby bottles come in 7 or 9 ounce sizes, and in both blue and pink. They also have specially made handles you can purchase separately to transform your baby bottle into a sippy cup! If you're looking for a classic baby bottle that is not only safe for baby, but will help transition them to-and-from the breast to the bottle, we're fans of Perry Mackin's silicone baby bottles.
Thank you to Perry Mackin for making this sponsored post possible.