April is Autism Awareness Month and we wanted to highlight some companies doing amazing work for Autism awareness, check them out and let us know if you have any favorite companies working to raise awareness for Autism.
LifebankUSA: We've written about cord blood banking and LifebankUSA before, covering some common FAQs of cord blood banking including the benefits and the risks. However, we also want to inform you about some of the innovations and great strides being made by the medical community through clinical trials, particularly when it comes to discussing Autism. LifebankUSA is using cord blood banking clinical trials to help find treatments for diseases and developmental disorders such as autism spectrum disorder. In these clinical trials, participants in the study are injected with stem cells and then monitored to see if and how the stem cells are affecting symptoms and if there are improvements. Scientists, researchers and medical professionals are researching to see if the stem cells found in cord blood used via intravenous infusions might be able to stimulate neuron growth and repair. If you have a child on the autism spectrum, and are expecting again, LifebankUSA may be able to offer you a unique opportunity to participate in their family in need program. Head to this post for all the information.
Wolf + Friends: Founded by friends Carissa Tozzi and Gena Mann, Wolf + Friends is a shopping and lifestyle destination for families that is inclusive, informative, and fun. Wolf + Friends believe all children's developmental needs are special, and their mission was to create an informative, imaginative and inclusive shopping experience that will give parents the unique opportunity to design a lifestyle that will match where their child is in their development. In acknowledging the individualized needs of a child, their goal is to educate families about shopping for specialized toys, decor, furniture, and clothes for children, especially their children with sensory sensitivities, learning differences, developmental delays or other diagnoses with intention and compassion. Their approach is to curate modern and stylish items from mainstream, independent, and specialty retailers and have our team of parents and child development specialists demonstrate how they can be used as therapy and learning tools to support a child's social, emotional, sensory, language, motor, and cognitive development at home, school—and in the world.
Chamilia Jewelry: Chamilia was founded in NYC in 2002 as a charm company, and since its purchase by Swarovski in 2013, has blossomed into a leading brand of both charms and jewelry designed for women to accessorize with meaning. During April 2018, in honor of Autism Awareness Month, Chamilia will continue their ongoing support of the Autism Research Institute, by donating five percent of proceeds from its "Autism Puzzle Piece" to the Autism Research Institute, which is a major institution supporting the efforts in research of how to treat and understand Autism. The sterling silver "Autism Puzzle Piece" charm symbolizes the need to develop a greater understanding of the condition of autism and its impact on our society. You can see the charm and more information here.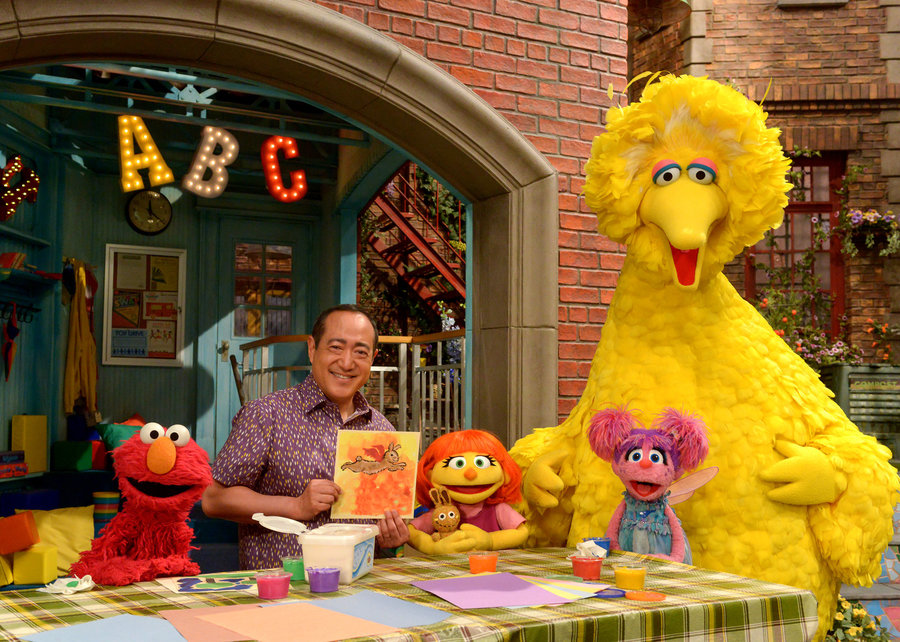 Also, check out how Sesame Place just became the first certified Autism center, which means the Pennsylvania park will offer special activities for children with special needs, along with services from staff members who have undergone extensive training on autism sensitivity and awareness. Sesame Street Workshop recently introduced Julia, the first Muppet on the Autism Spectrum to her friends at Sesame Street, paving the way to educate preschoolers about inclusion and friendship.