Getting a baby to sleep is no easy feat, but we've rounded up some products which will not only help ease baby into sleep, but that are also smart and safe for your baby's nursery. These would make wonderful baby gifts, or add them to your registry.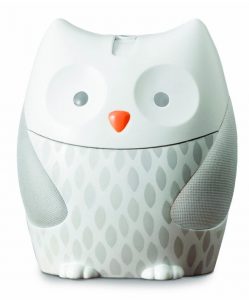 Skip Hop Moonlight and Melodies Nightlight Soother: With plug-in power, the Skip Hop Moonlight and Melodies Nightlight Soother offers multiple ways to soothe baby, including music, lights and projection. Featuring a dim-able nightlight that emits a warm glow, this baby soother plays eight gentle melodies and calming nature sounds. An adjustable pivot lens projects a starry nightscape onto any surface so little one can see the luminous sky from his or her favorite sleeping position. Just choose the light and sound combination that's right for your baby and our sweet friend will do the rest!
PRODUCT WIDGET – ID: 57c84f46af09b111095eb48a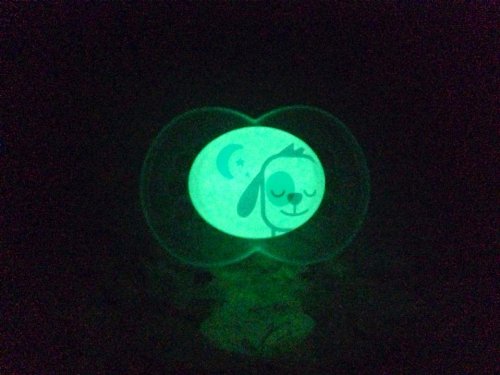 MAM Night Orthodontic Pacifier: You know what's awesome? When a baby starts using the pacifier and it helps them sleep (win!). Know what's not awesome? When said baby pushes the pacifier out of their mouth 600x a night and cries every single time. Searching for a pacifier in the dark is no fun for anyone – which is why MAM has created a one-of-a-kind nighttime pacifier!  The MAM Ultra Soft Silicone Nipple stays comfortably in baby's mouth due to the anti-slip texture, and the curved shield allows the pacifier to sit comfortably on baby's face. The symmetrical nipple ideal for baby's jaw development and the textured surface and multiple small openings on the pacifier shield allow air to circulate and baby's skin to breathe. But, most excitedly, these pacifiers are glow in the dark (yes, seriously!). That means no more turning the light on and waking baby up to find their pacifier – just look for the glowing paci and you're good to go! 
PRODUCT WIDGET – ID: 57c85031f3e691670440dbb5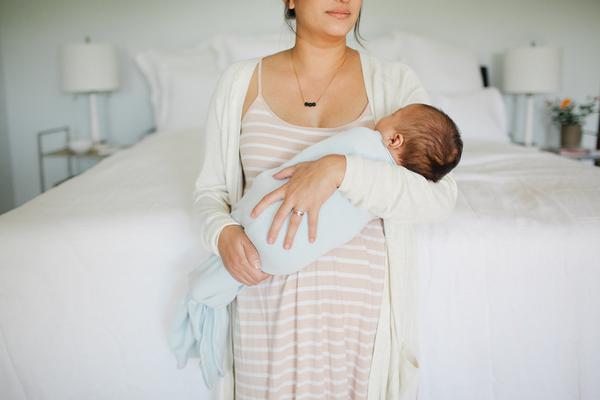 The Ollie Swaddle, Nature Collection: While it seems as though there are a million swaddle blankets out there, The Ollie Swaddle blanket is 100% unique and special – why? Because it is a safe and smart swaddle blanket. The patented moisture-wicking threads interwoven into the fabric reduce the risk of overheating, keeping your baby at a safe temperature all night long. The velcro helps keep the Ollie secure and allows fit to be individualized meeting the need and size of each baby – even as they grow. Diaper changes made accessible via opening at the bottom – no need to un-swaddle (this is huge!). Most importantly, because it is only one-size, it means the Ollie swaddling blanket grows with your little one and eases transitional stages.
PRODUCT WIDGET – ID: 57c850fa2505ed5e75391b71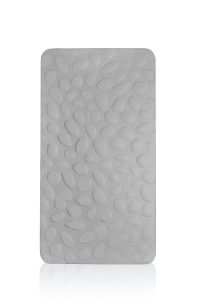 Nook Sleep Systems, Misty Gray Pebble Pure Mattress: This 100% organic, premium crib mattress is the most natural place to lay your baby down to sleep. So pure, so healthy, so breathable, you have peace of mind knowing your baby is resting safely at nighttime and naptime. The Pebble Pure's organic elements aren't just in the core, they're right where it matters most – next to your baby's delicate skin. Nook doesn't hide their organic materials beneath non-porous plastics and toxic fire-retardants. Every inch of the Pebble Pure is organic and supremely breathable.
PRODUCT WIDGET – ID: 576e6a92633636551a2e0000
Thank you to Skip Hop, The Ollie World, Nook and MAM Baby for making this sponsored post possible.