See Kate Sew partners with Gugu Guru once again to share a fantastic DIY tutorial. This time? A handy and chic pacifier clip!
Pacifier clips are a must-have for germaphobes. They clip to your baby's shirt and keep her pacifier from hitting the floor. They are also nice when baby is in her carseat because you can find the pacifier easily and quickly just by following the cord.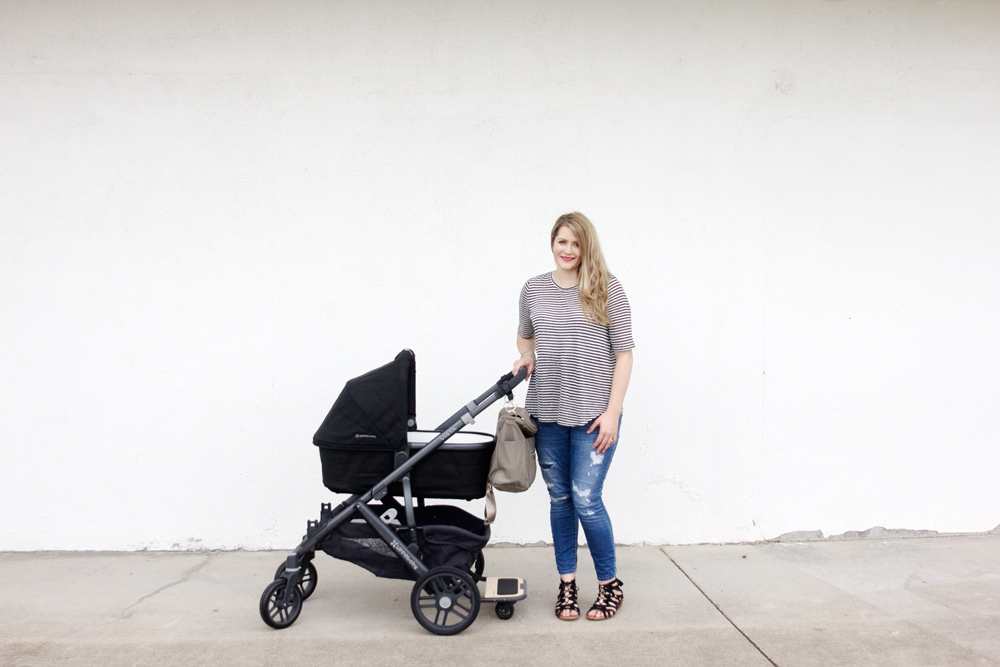 We modeled these photos on the
Uppababy Vista System
. We've been using this stroller since Mae came home. We brought her home in the Mesa carseat and use the Vista every single day when we're out and about. I can't say enough good things about this stroller, it's been a total game changer for getting out of the house with a newborn! Read my full review at
See Kate Sew
!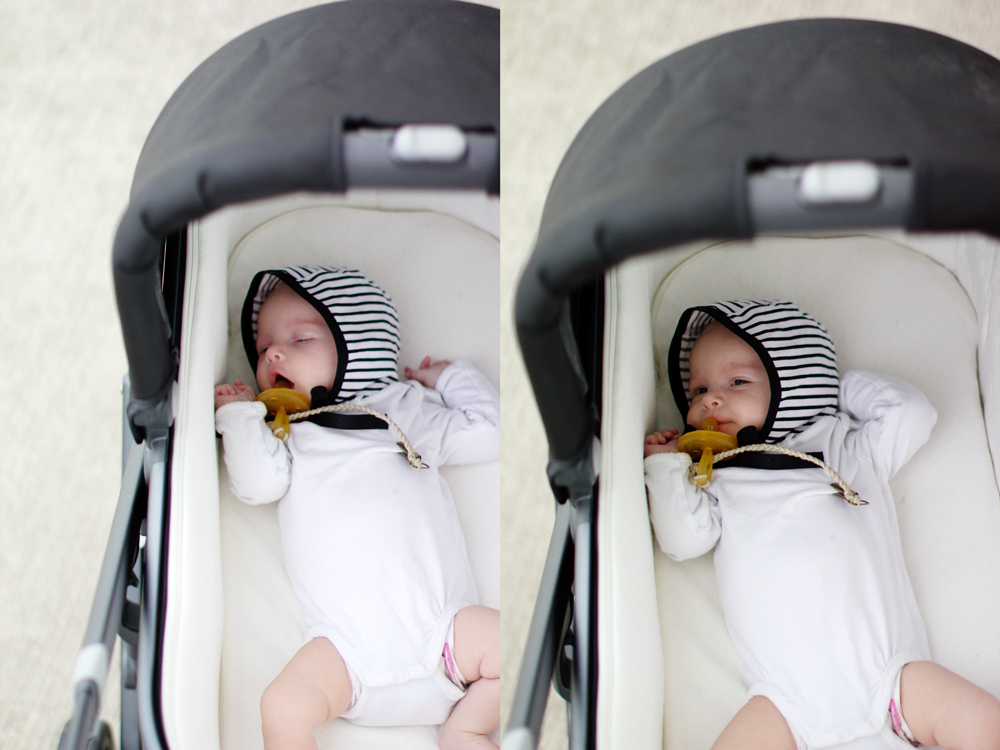 Today I'm showing you how to make this simple braided pacifier clip with just 2 supplies!
Braided Leather Pacifier Clip Tutorial:
Materials: Brass Clip, Leather Cord
Instructions:
1. Cut 2 pieces of leather cord, 28″ and 14″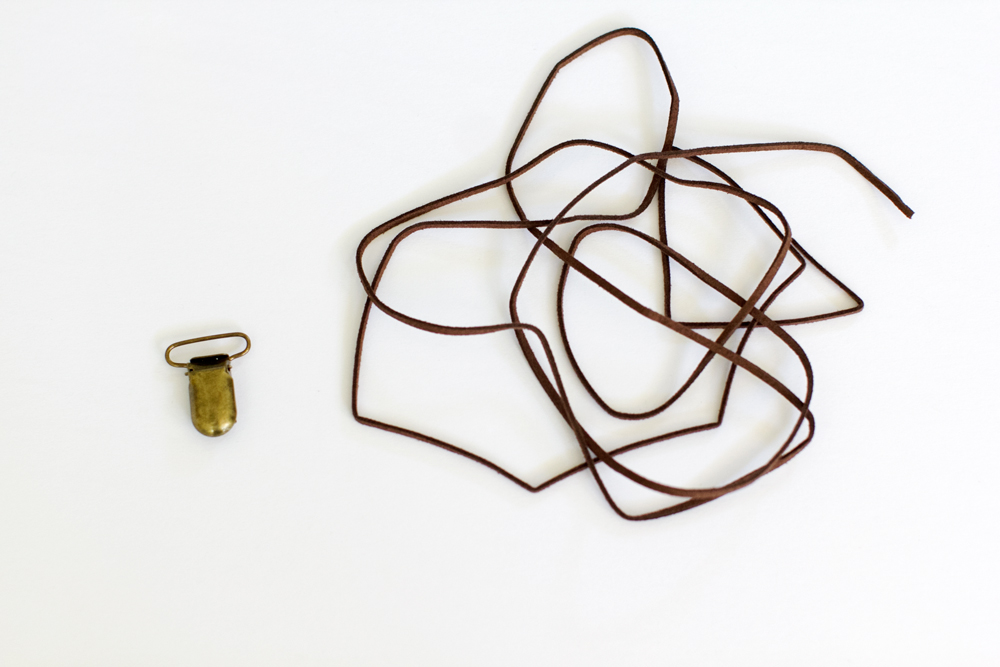 2. Fold the longer piece in half and hold the loop up to the end of the shorter cord. Tie them in a knot to create a 1.5″ loop.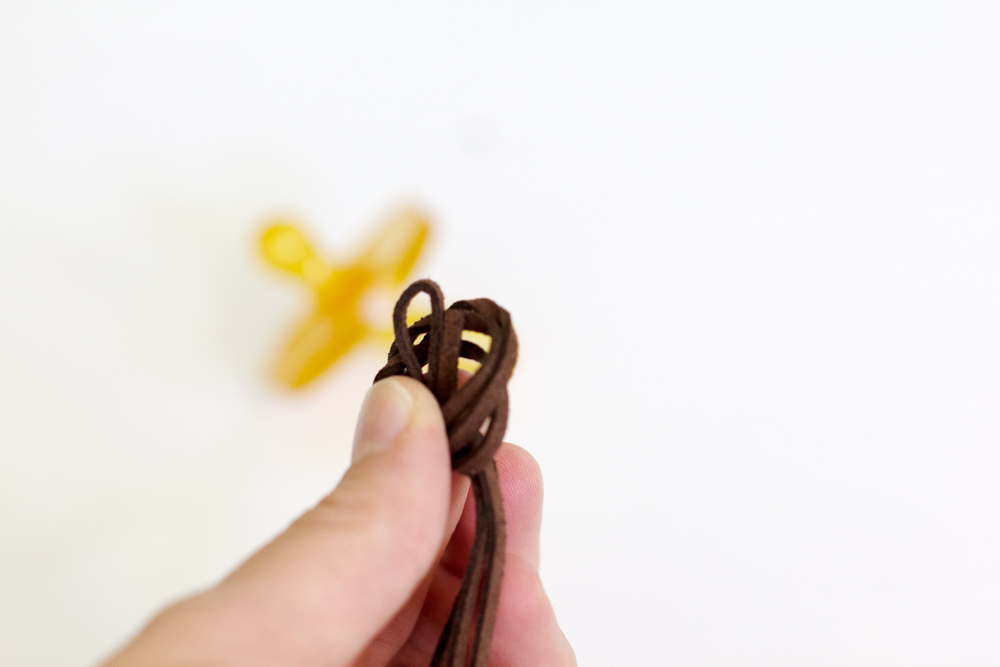 3. Fold the end of the short piece down.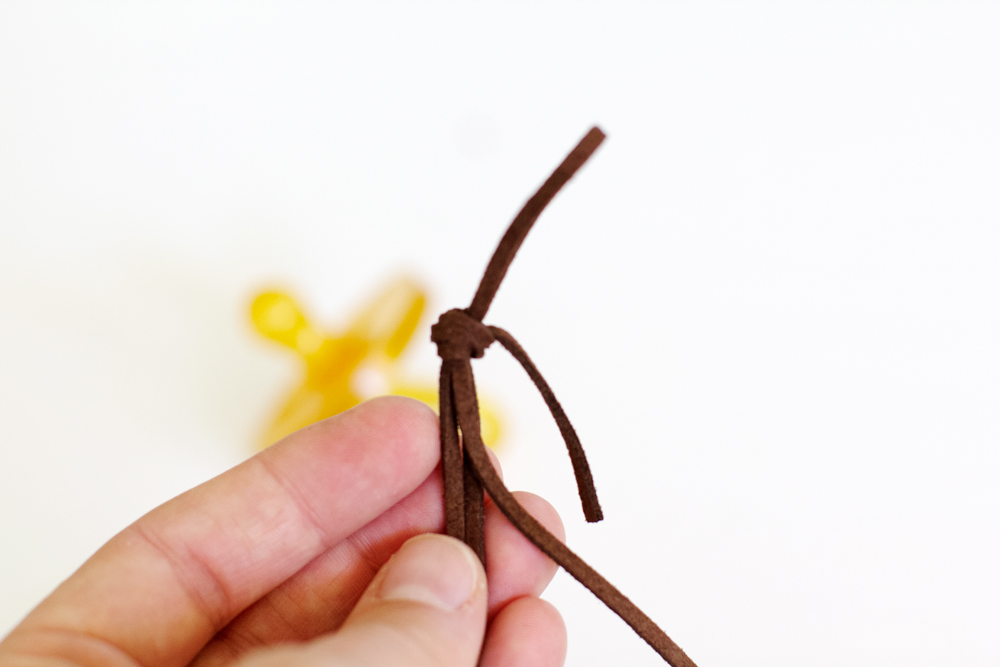 4. Pull the end of the short piece over and hold it with one of the 3 strands. Use the 3 strands to create a classic braid. The little end piece will be hidden in the braid as you do this.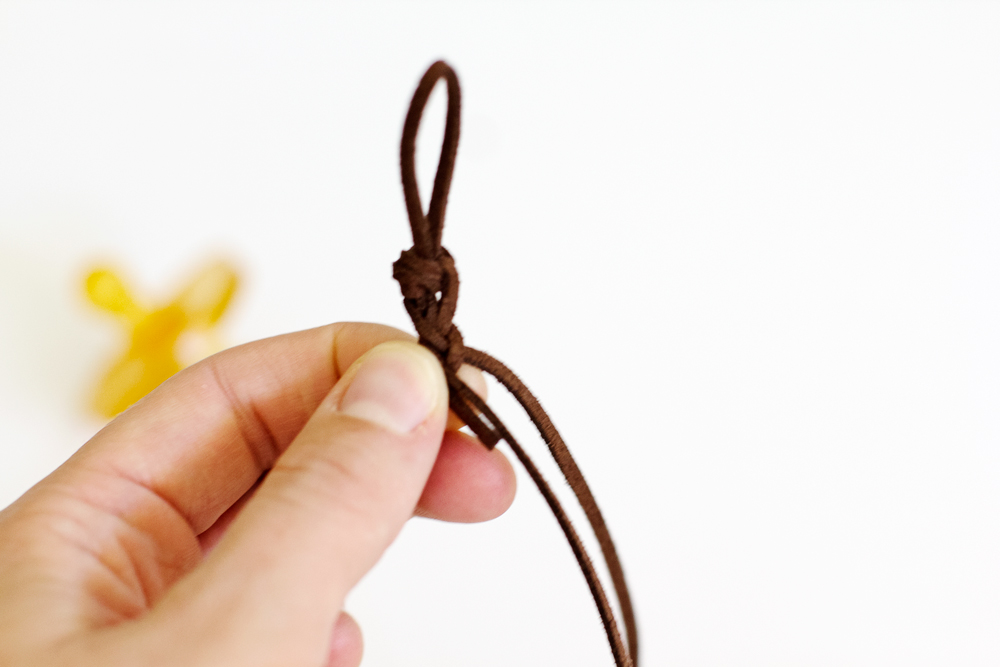 5. Braid until there are about 2″ left.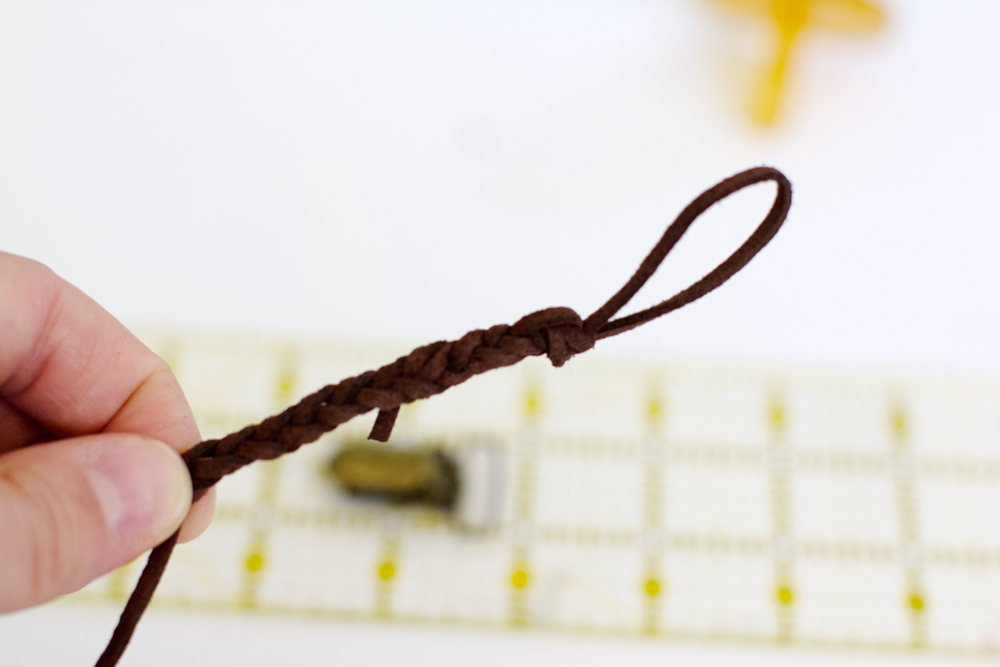 6. Tie the ends to the pacifier clip.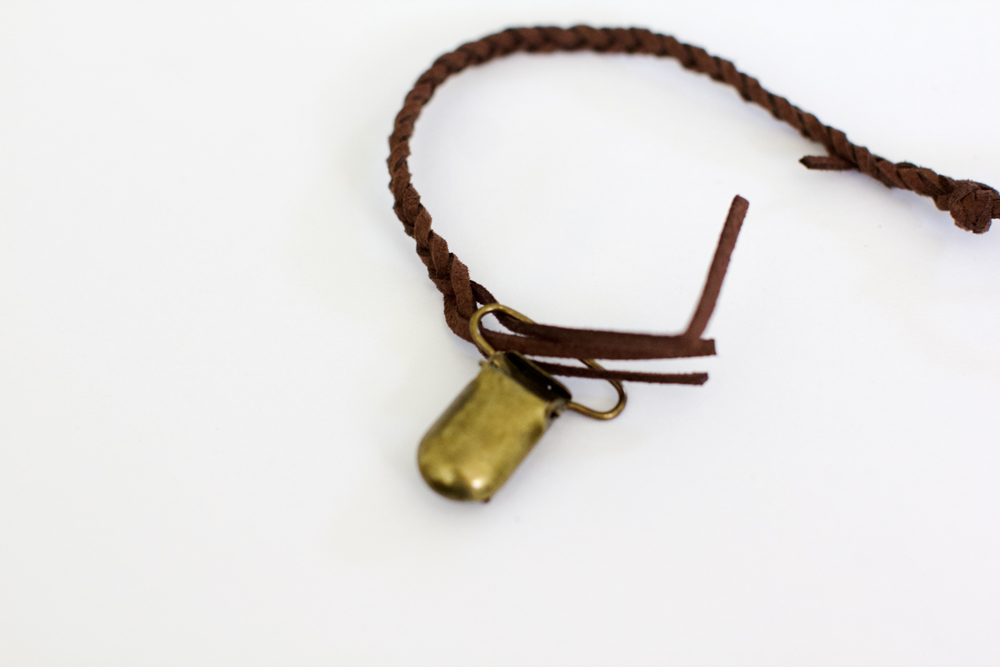 7. Tie a double knot.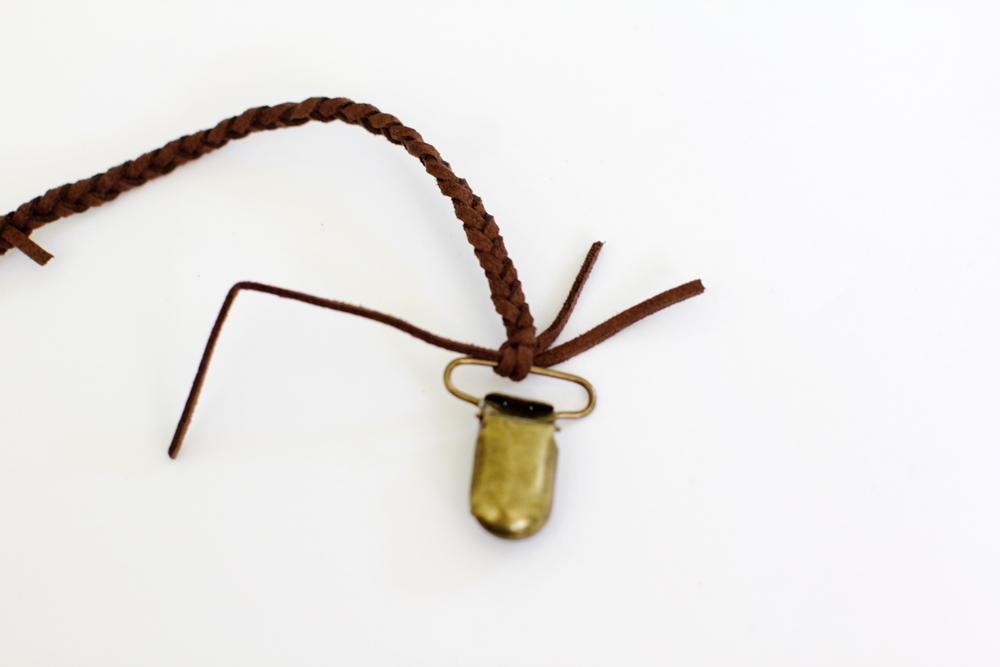 8. Use an awl to open up the bottom of the braid and weave the ends back up into it to hide them.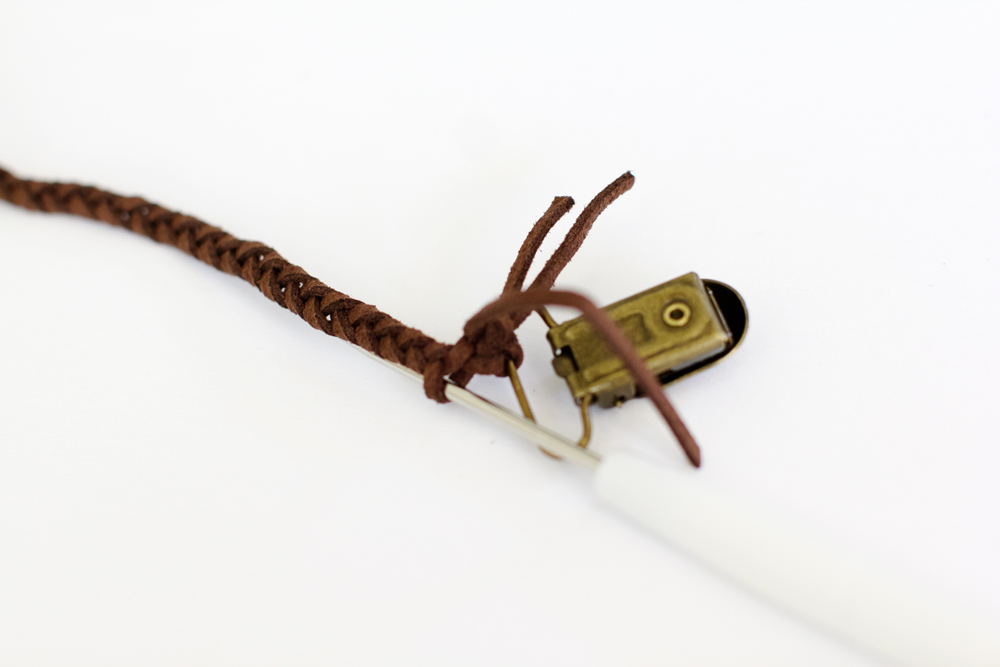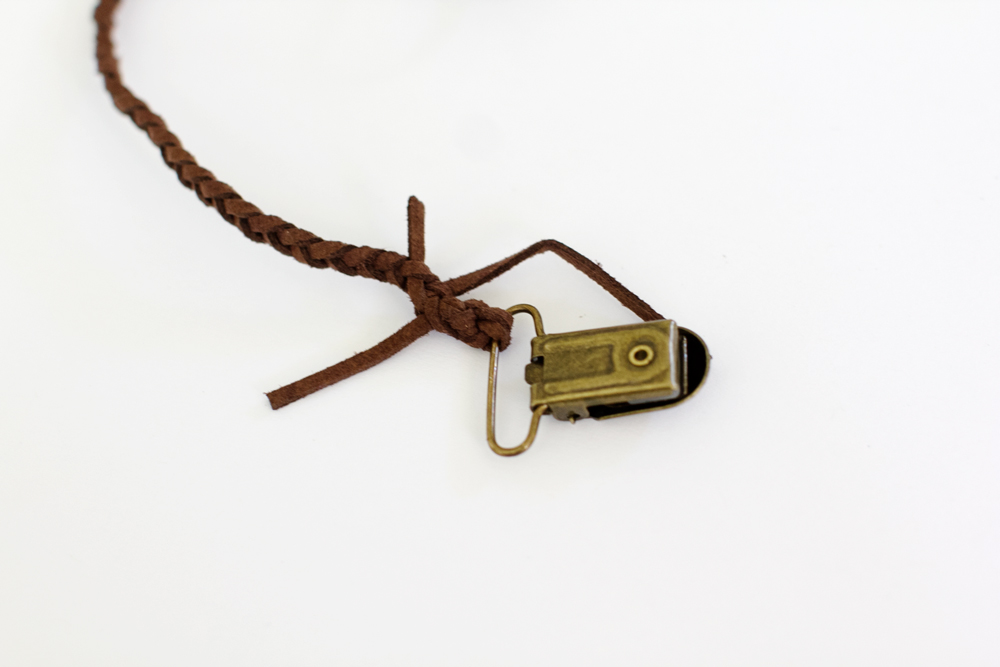 9. Clip the ends and you're done! Loop it onto your pacifier!