Comfort. Babies need it. All. The. Time. And love them or hate them, pacifiers very often provide the comfort a baby needs, when nothing else will do. The problem is, sometimes they have trouble keeping them in their mouths, and their cute chubby hands, while adorable, lack the dexterity to put them back in once they have fallen out.
Hang on, I'm about to solve all your problems….it's called The Snuggin. It's a cute, flat, plush elephant that holds the pacifier and is easy for baby hands to hold. "But I've seen this before," you say. No….it's way better. On each animal hand and foot there are Velcro closures so you can hold more than one binky at a time! It even opens up in the back to store a few more binkies!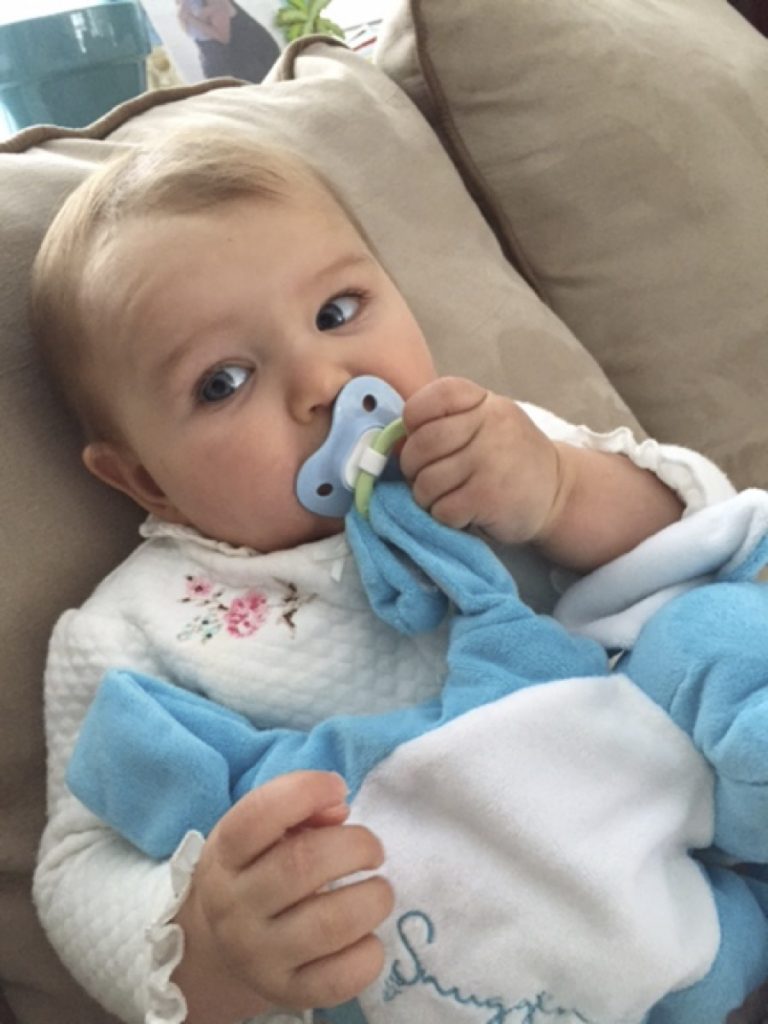 Madelyn, my eight month old, has been experimenting with her Snuggin for the last few weeks, and I can say without a doubt that it's her new favorite thing. She can easily find the binky if she has dropped it, and I have found her several times in her crib just holding the soft material next to her cheek. I feel comfortable giving it to her in the car seat being that it's not too plush that it could obstruct her breathing in any way. I love that it can hold multiple pacifiers, and that you can change them out to suit baby's needs or wants at any given time.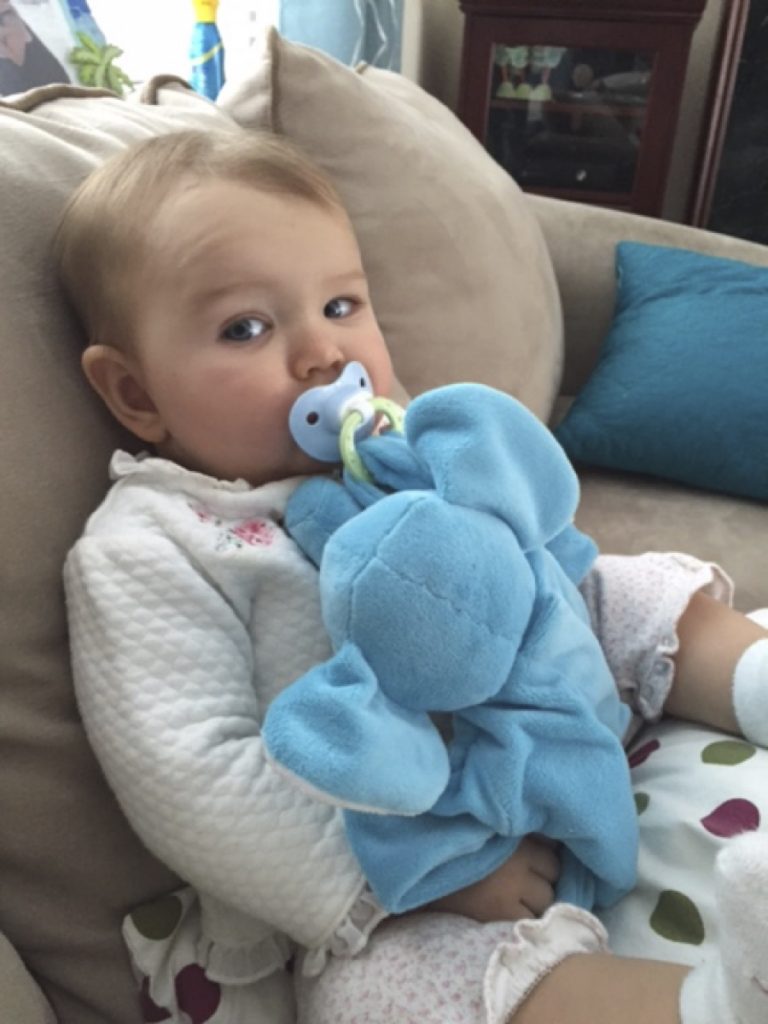 Unlike other pacifier-holders that have only one type of binky permanently affixed to the plush toy, the Snuggin allows for more personalization. We've even put teething toys on there, which really holds her interest. Which cuts down on the crying. Which allows me to shop longer at Target. Everybody wins!
Like what you see? We've teamed up with Snuggin to give away three Snuggins – enter below to win one! It's the perfect baby shower gift.
a Rafflecopter giveaway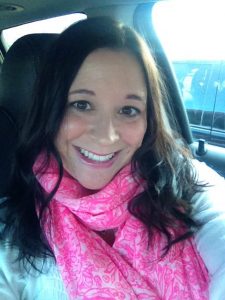 About Lisa Marchione Rankin
Lisa is a 37 year old mom of three (Ethan-7, Lily-4, Madelyn-9 months). She is a former theater teacher, part-time actress, and sales associate, who also ran her own bridal makeup business on the weekends! She is currently working towards her graduate degree in elementary education with a concentration in special education for children with autism and special needs. In her free time (what?????) she enjoys cooking and baking, and an occasional, very easy crafting project. She has been happily married to Jason for almost 11 years.