When it comes to baby gear essentials for your registry, the 4moms mamaRoo®4 is a baby swings top pick and a Gugu Guru favorite for new parents for so many reasons. When choosing between baby swings, it can be hard to decide which to get, but you're ultimately going to want to pick the swing that offers you the most variations for your baby, as well as the most high-tech! Don't take our word for it, check out what our Chief Baby Planner, Julie McCaffrey has to say:
The 4moms mamaRoo®4 is going to become your very best friend when baby is born. It's not a surprise that babies love to be rocked and swayed, as it reminds them of being in utero and the 4moms mamaRoo®4 does more than simply rock your baby.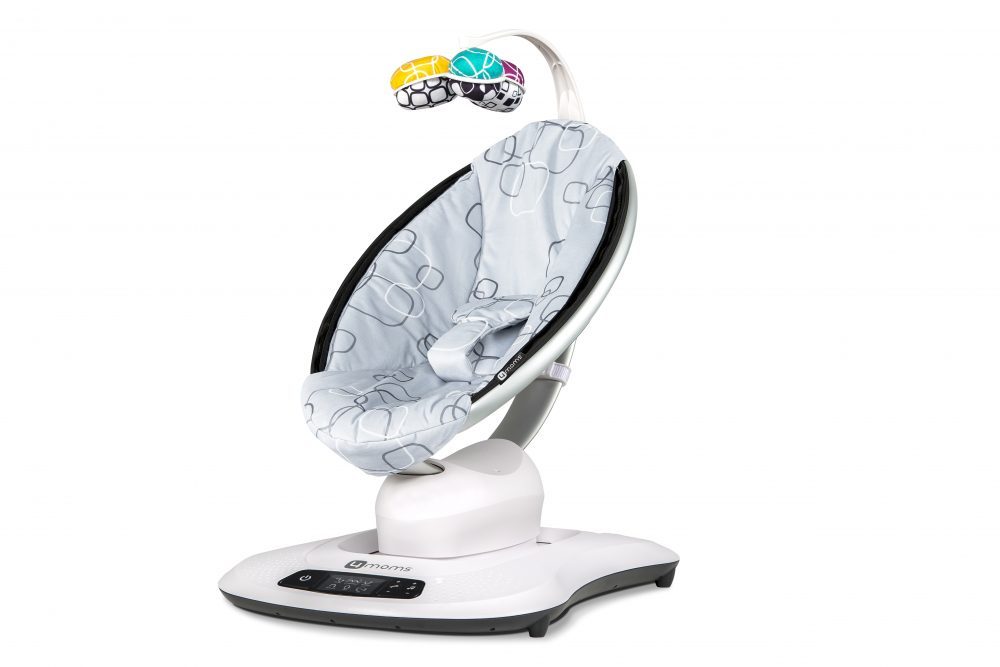 In the 4moms mamaRoo®4 baby bounces gently up and down and sways from side to side, mimicking the movement of a caregiver or parent. As far as baby swings go, the 4moms mamaRoo®4 is your best bet for options for baby, as it has five unique motions and five speed options for a total of 25 different combinations. This is wonderful because if baby gets bored or fussy in one motion or speed, you have a wide variety of options to change it up for them. Did you know baby swings aren't just for newborn tiny babies? The 4moms mamaRoo®4 offers full recline to allow baby to lie back and relax or sit up and play.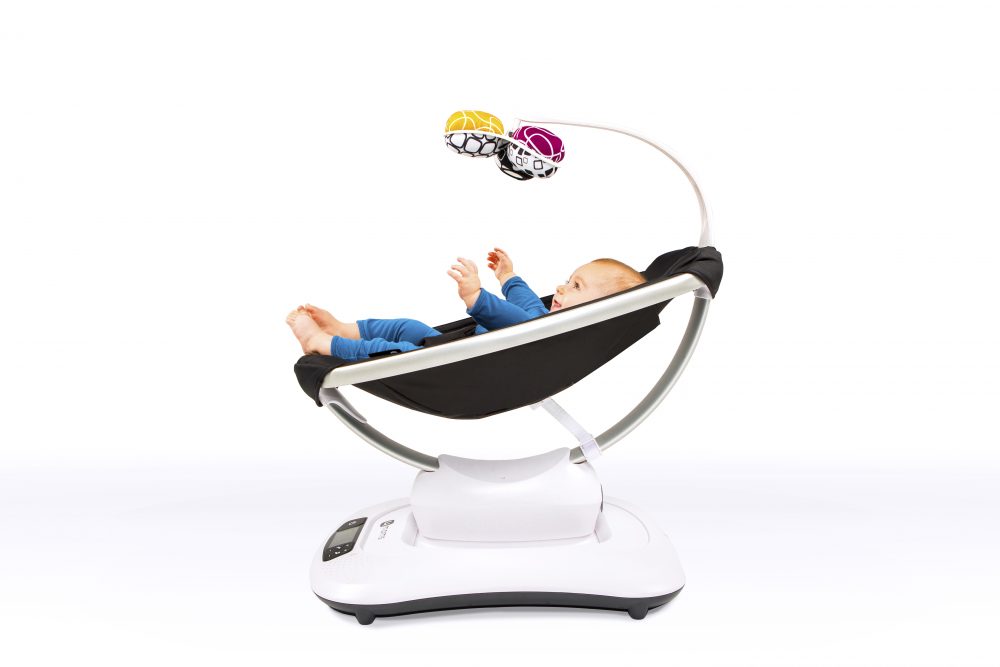 You don't often consider how important baby swings are for postpartum recovery, but many times it can be hard for a mom who has just had a c-section or tough delivery to get up and down when baby needs to be rocked back to sleep. This is another reason why the 4moms mamaRoo®4 is our pick when it comes to baby swings. The 4moms mamaRoo®4 is Bluetooth enabled, this means you can control the motion and sound on the 4moms mamaRoo®4 directly from the 4moms Android or iOS App! Super high-tech and very necessary for postpartum recovery and beyond.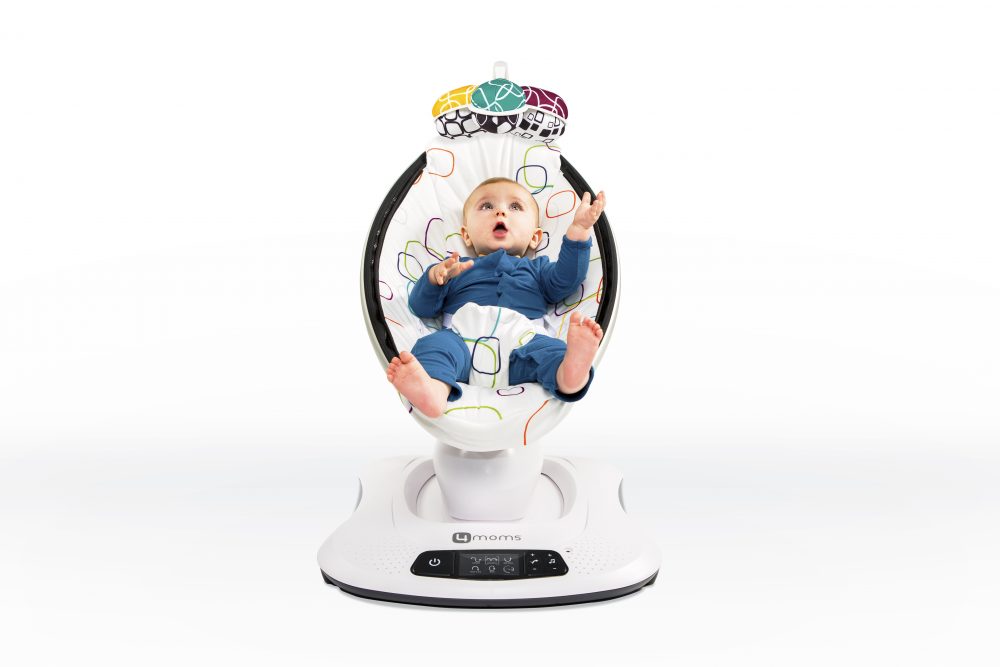 If you're looking for baby swings which are innovative and high-tech, the 4moms mamaRoo®4 is the best option for your family. Baby will feel secure and safe with the gentle rocking and bouncing, which means longer periods of rest and sleep, and an easier time for recovery, or more sleep for you! Baby swings are a must-have essential for life with a baby, and the 4moms mamaRoo®4 has everything a baby swing should to help you during the fourth trimester and beyond.
Don't miss some of our other favorite baby gear essentials from 4moms, including the 4moms high chair, and 4moms BREEZE playard!
You can find 4moms on their website, Facebook, and Instagram.