Imagine if there were a company who would take apart your baby gear, clean it all, and reassemble it spick and span, shiny and new…? Well, we are here to tell you, your dreams have come true with Tot Squad! Tot Squad is a mobile service that offers baby gear cleaning, car seat installations and stroller repairs at different retail locations daily in Los Angeles, San Diego, New York City and Washington DC; they also make house calls.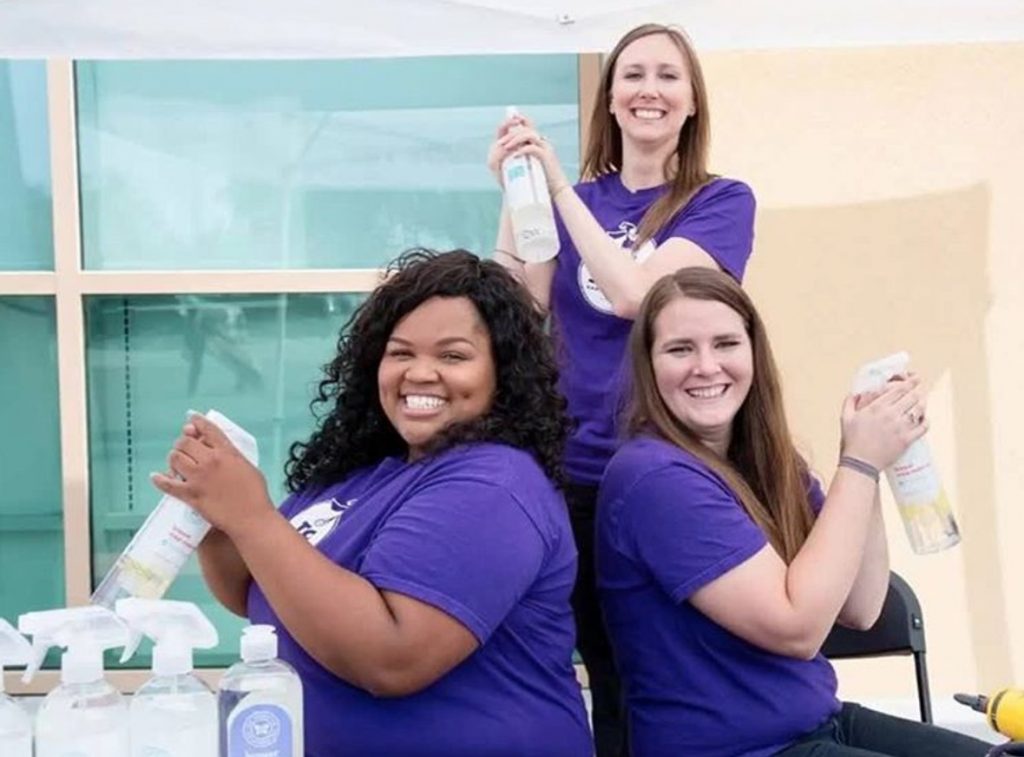 Tot Squad has traversed the globe seeking the best, non-toxic, baby-safe and mom-approved cleaning products around. Their sanitizing, but baby-safe cleaning process uses high powered vacuums, eco-friendly cleaning products from the Honest Company, commercial steamers and lots of elbow grease.  They offer 4 cleaning packages to turn baby gear from dirty to divine. Tot Squad was founded by Jennifer Beall Saxton in 2010.  She was inspired to start a business to help busy Millennial parents looking for work-life balance solutions.
Tot Squad has some Spring Cleaning tips to share with us:
If there is something especially dirty or stained with grease, my "go to" is blue Dawn dish soap combined with a lot of elbow grease. I like to scrub with a toothbrush which is thorough, yet gentle.

Most fabrics or cloth items should have a tag with the manufacturer's washing instructions. If it doesn't have a tag, spot cleaning with a mild detergent is the safest way to proceed. You can also launder many items on your washing machine's gentle setting and hang them to dry.

With items where safety is a factor, I always recommend going to a professional. Taking apart and putting back together a car seat with all those parts and straps can be daunting, for example. The Tot Squad has been my go to cleaning service for every baby item I've passed along to friends and family. I also like to have them clean things before I pack them away. This helps prevent stains that show up over time (such as baby spit-up and breast milk) from later popping up.
You can find Tot Squad on their website, Facebook, Instagram, or Twitter.