We have partnered up with the awesome ladies of Well Rounded again – this time for the "season of cleaning". In Well Rounded's latest post, three parents share their experts tips and spring cleaning registry picks for Gugu Guru. After reading the post, find their list of picks here and add them to your registry:
Jenny Greenstein of Your Soul Style, personal stylist, style coach and mom
Closet Cleaning Registry Picks: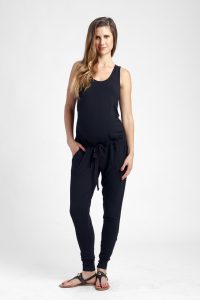 1. Loyal Hana Marni Jumpsuit: This style works both during pregnancy and beyond with both enough room to flex with your changing shape and with hidden zippers that accommodate breastfeeding. This jumpsuit can also be dressed up with heels or down with sneakers and can be worn as-is in warmer temperatures and with a chunky sweater or blazer during colder months.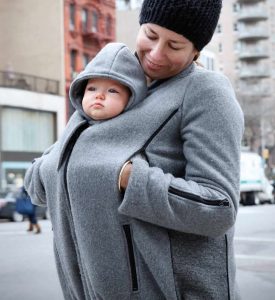 2. B&Me Booker Coat: If you're into baby-wearing, the booker coat is a must, allowing you to be out and about while keeping baby cozy and warm. The coat can be worn as-is or underneath a heavier style like shown here.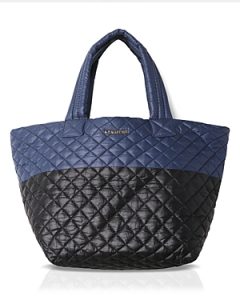 3. MZ Wallace Bag (available at Bloomingdale's): Both the Sutton Oxford tote and Metro Backpack are key "diaper" bags for new mamas. Super lightweight, functional, durable, water-resistant, these carry-alls will hold all of your baby essentials while keeping style on point.
Gunnar Larson, NYC Interior Designer and dad
Simple Nursery Registry Picks: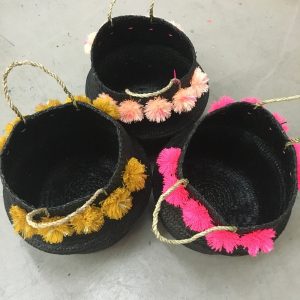 1. When it comes to toy storage, I love baskets. They can easily be moved around from room to room and be gathered in a corner out of the way while looking good together in a grouping. I love Eliza Gran's baskets as they add a pop of color and look good anywhere in the house, especially the nursery. These Eliza Gran Venice-pom-pom-baskets can be easily paired with, cb2 Parkay Hamper for more toy storage.

2. A coat rack might seem like a good fit in the hallway but this CB2 Hidden Channel Wall Mounted Coat Rack works great in the kids room. Display cute books on hidden track and use the hooks for their bath towel, diaper bag and for displaying the cute outfit on a hanger that you can't wait for them to wear. This allows for display and organization.

3. We all know that a perfectly clean Pinterest nursery can be hard to maintain. Sometimes we just need a place to throw all the excess. This is when 3 Sprouts Wall Organizer comes in handy. Whether it is for toys, wipes, books or socks; this wall organizer can be the perfect hiding place mounted on the wall behind the door or get a couple of them and hang them on the inside of the closet door. This helps keep all the small clutter off the floor or any other flat space in the room and keeps it hidden out of sight, but when you do see it, it's cute.
Spirit Demerson, founder of Spirit Beauty Lounge and mom
Non-toxic Beauty Bag Registry Picks: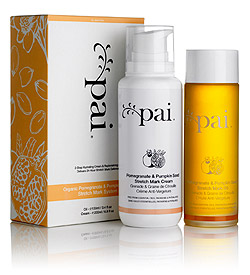 1. The only thing proven effective in preventing or reducing stretch marks is not cocoa butter but Vitamin E. I used this combo on my belly and tush every morning and night and even though I have always been stretch mark-prone, I didn't get a single one.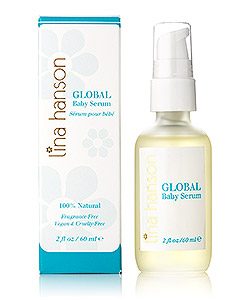 2. I used this serum for my hair, nails, face and everything before baby arrived. Now I use it for his everything.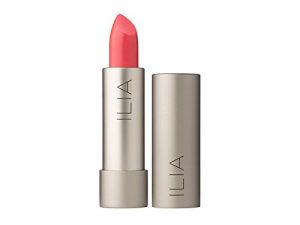 3. A lot of women are afraid they have to stop using anything effective when they switch to pregnancy-safe beauty. On the contrary! I would never give up my anti-aging skin care or my signature lipstick color! These non-toxic beauty heroes are even better than conventional because they're high-performance and nourishing at the same time.