-Sponsored Post- 
In the hottest days of summer, sometimes the only way to cool off is by jumping in the bathtub, right? Since your little ones need bathes year round, however, it's imperative to find bath toys which not only will hold up and stay clean, but that your little ones love, too. We are excited to tell you all about Ubbi's variety of bath toys today, especially about their one-of-a-kind structure.
Squeeze 'n Switch Bath Toys: Ubbi's Squeeze 'n Switch Bath Toys  are perfectly sized for those little hands to squeeze and squirt; to open, fill, close and pour; and to mix and match! These colorful and soft sea critters promise unlimited fun squirting outside of the water and bubbling under the water. Twist them open and close for easy cleaning to eliminate potential risk of mold development. These are PVC, BPA and Phthalate free; you can even wash them in your regular dishwasher!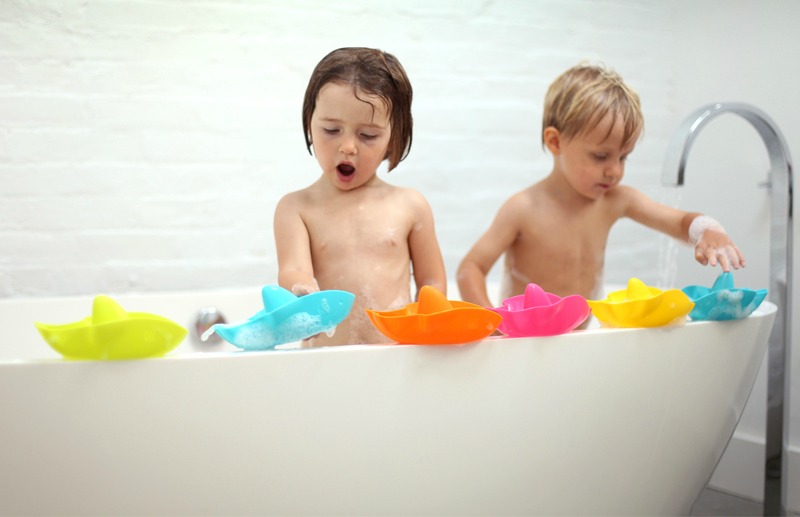 Stack & Splash Bath Toys: Ubbi's Stack and Splash Bath Toys are designed to enhance creative and imaginative play in the bathtub. Let them splash, float, fill and pour with their new bath time friends. The fun never stops with these colorful shark and dolphin cups, which even stack together for easy storage when bath time ends. These are PVC, BPA and Phthalate free, dishwasher safe, and can even be used outside, or for regular play, too.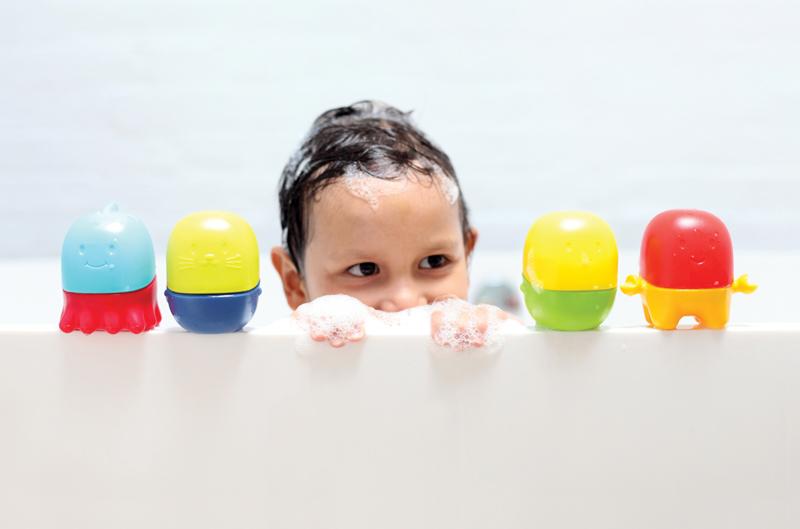 Bathe 'n Switch Bath Toys: Ubbi's Bathe 'n Switch Bath Toys are cute creatures designed to ignite your child's imagination and promote development of hand-eye coordination. Switch up the body and head of the toy and make your own underwater animals with these easy to fit snap pieces. Children can fill, pour, mix, match and pretend with all four soft and colorful sea critters eager to splash and have a fun-filled adventure. As always, these are PVC, BPA and Phthalate free and dishwasher safe.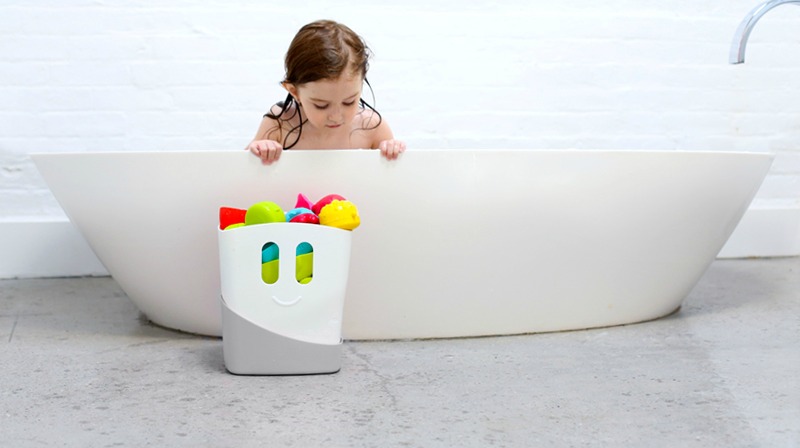 Bath Toy Draining Bin: With all of these wonderfully fun bath toys, you're going to need a place to store them! The Bath Toy Draining Bin is designed with ingenuity in mind. This free standing bin allows you to conveniently contain bath toy clutter. Simply scoop the toys out of the tub using the whimsical handles, and place the bin on its base. The large holes in the bin allow for fast drying, and the base collects excess water that can be poured out later. Easy to use and wash, this drying bin makes bath time clean up a breeze.
Thank you to Ubbi for making this sponsored post possible.