While we live in a very diverse world, teaching our children about diversity can feel daunting. How do you even begin to explain differences in skin, race, ability, family, and more? And should you? (Spoiler alert: You should!) Our differences are what make us human. By exposing your child to diversity — both in concept and in person — you will be raising children who embrace those differences rather than turn away from them in their adult life.
Read Diverse Books
The easiest way to expose your child to diversity is through books. This is especially handy if you live in an area that lacks in overall diversity. By reading a wide and varied library to your toddler, you can show them that people and families may look different but are all valued. Be sure to include books that feature children who don't look like your child as the main character. 
Some great suggestions include: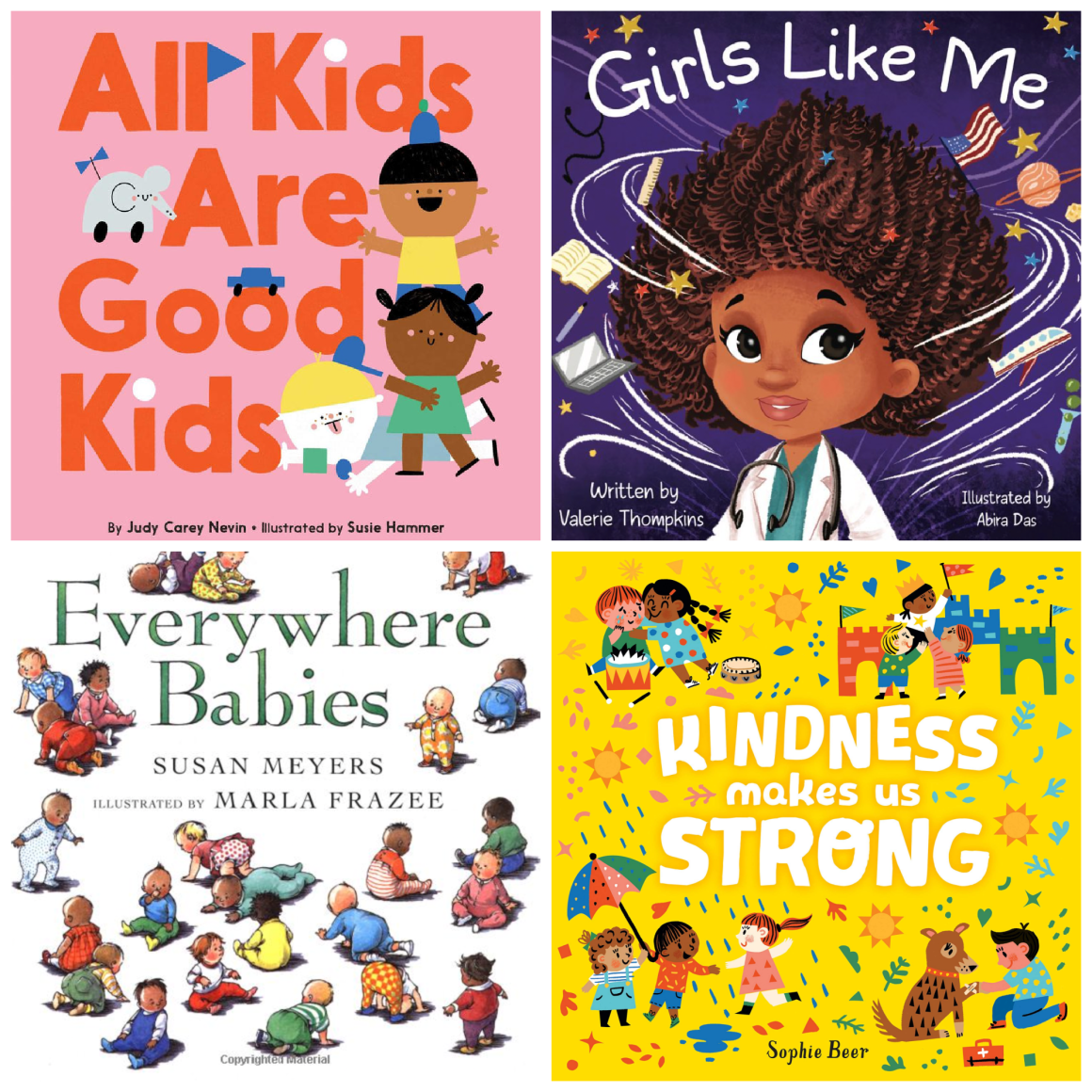 Encourage Curiosity and Critical Thinking
Children notice differences in people. Toddlers especially haven't yet been conditioned to filter their thoughts, observations, or questions in public. They may ask questions that make you feel uncomfortable. Examples include questions about skin color, disabilities, or family makeup. Instead of shushing your curious toddler and making them feel like the subject is taboo, encourage curiosity by responding positively. Follow up with questions to continue the conversation.
As an example, your child might ask why someone is in a wheelchair. Follow up with a question about how your toddler moves through the room. Ask them what they think a wheelchair might help that individual accomplish. Point out your eyeglasses and ask if they can think of anything else that might help someone through their day. Asking more questions and connecting topics to ones they might already understand expands their critical thinking skills. Allow for recognition and discussion of differences without making it feel like your child is wrong for wanting to know more. Becoming comfortable yourself talking about these topics will help your child become more comfortable as well.
Embody Kindness
Your toddler will soak up not just every word you say but every action you do. If you tell your child that people with differences are just as good as we are, but you speak or act unkindly toward someone who appears differently, they'll recognize the dissonance even at a young age. Practicing kindness at the grocery store, daycare drop-off line, and at playgroup will encourage your child to do the same. 
Expose Them to Diversity
Again, if you live in an area where diversity is lacking, the onus will be on you to step out of your comfort zone. Do you live within driving distance of an area that does offer a more diverse population? Can you go there every so often to shop, eat lunch, or play at a different playground? Additionally, can you attend a library class there? Or even mommy and me music class in that location rather than in your hometown? Exposure to the arts via age-appropriate live theater and dance is another way to welcome diverse people into your life. But it starts with you actively seeking out ways to incorporate diversity into your lives. 
---