Our Gugu Village reviews this new Gunapod Bamboo Duvet Sack from the Gunamuna company.
The Gunapod Bamboo Duvet Sack is constructed of super soft fabric made from eco-friendly hypoallergenic thermal regulating bamboo fibers, perfect for protecting sensitive skin. It is filled with premium fill to feel like a down comforter. The Gunapod mimics a caregiver's hug with all over channel-stitched soft pressure points, so baby feels ultra comfortable + sleeps longer. All of that with the brand's WONDERZiP® technology for the easiest diaper changes and a temperature control zip to further customize the cozy.
Here's what our village had to say: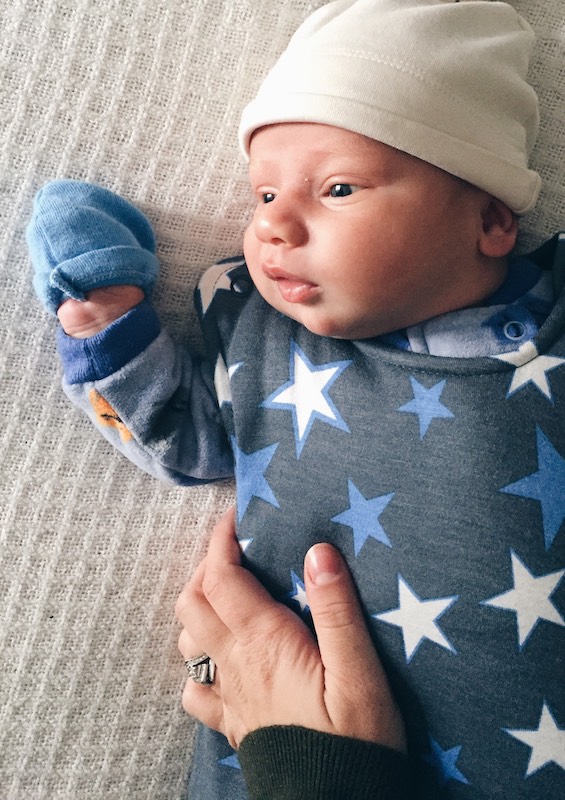 -Shelby S.-
I got the Gunapod Bamboo Duvet Sack before my infant was born because he is a winter baby and I wanted to try some different wearable blankets to keep him warm. I was nervous when it arrived because it was so large. I thought he wouldn't be able to use it until he was much older but I was wrong! It fits just fine for my 9lb, 20in little guy and is the softest and warmest thing he owns!! As an infant I swaddle him at night and then put the gunapod over his swaddle. During the day I let his arms out when he is swinging or just lying around. When he gets older I'll let his arms out the slots. I'm very pleased with this sleep sack and it is the only one I am currently using.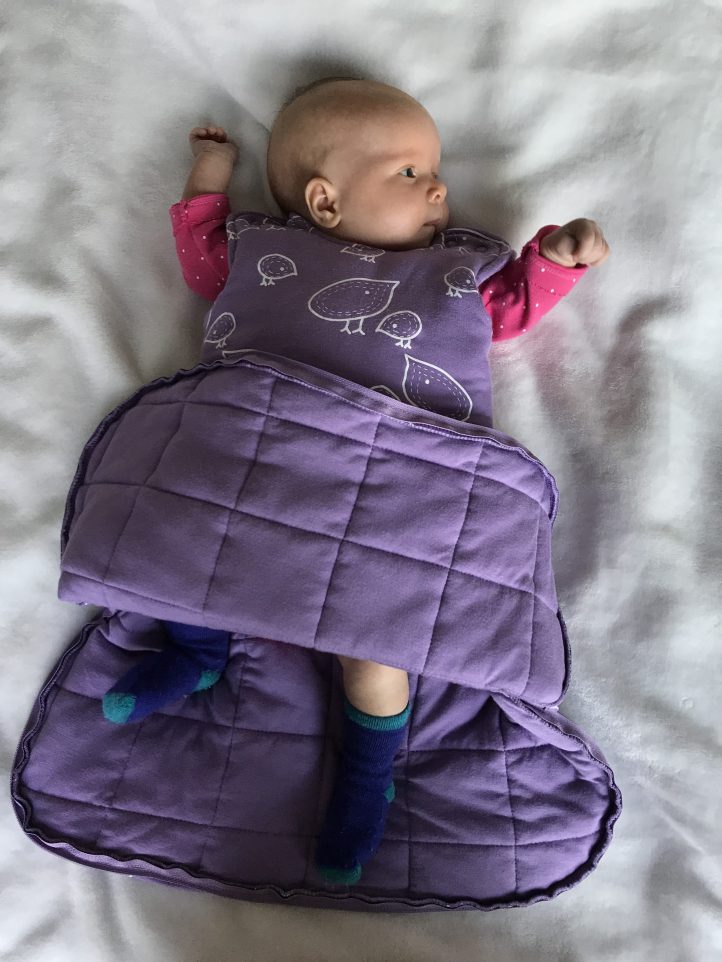 -Emily F.-
My initial thoughts on the Gunapod Bamboo Duvet Sack are: I love the soft material, the adorable pattern and that the velcro is the non-sticky type, so hair and clothes don't immediately stick to it. Little Mallary seems to love the comfort of the fabric and hold of the internal swaddle and sack too. We're not sure if she sleeps longer in it, yet – but we're hoping to test this more on our upcoming weekend trips.
I love the options to have one, two or no arms out. The baby prefers both arms out, so far! I like the idea that it's easy to change the diaper but I'm also paranoid that it will get dirty unless I use a cloth diaper or burp cloth under her while changing her. I also like that the company is conscious of hip dysplasia prevention and that her legs are not restricted.
Overall, we love this Gunapod Bamboo Duvet Sack and it helps with naps in the Pack n Play! We are looking forward to using this swaddle sack more when we travel, especially when we go to Walla Walla next month as our first overnight away from home!
See other Village reviews here:
Real Mom Reviews: SNOO Smart Sleeper System
Real Mom Reviews: Moba Bassinet
Real Mom Reviews: HALO Bassinest