When it comes to buying toddler clothes for back to school, we want to buy the cutest, most fun styles – but with the knowledge that kids grow like weeds, it can be hard to feel great about clicking the "buy" button sometimes. Lucky for you, we rounded up some amazing styles and sales for Back to School time! Kids should feel excited about getting dressed in the morning, and we want all of you parents to feel excited on getting a great Back to School deal.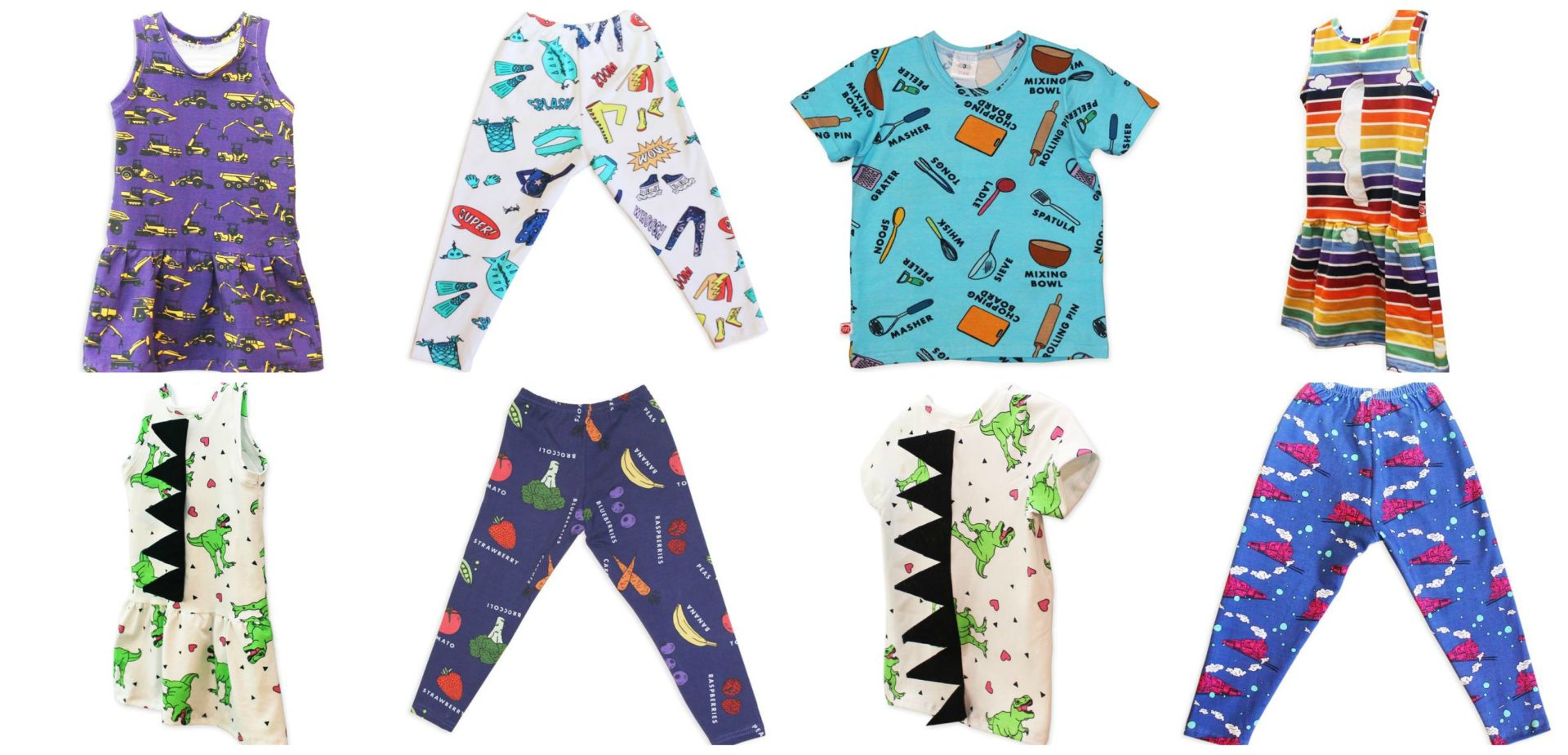 Purple Construction Trucks Dress; Superhero Leggings, Blue Baking T-Shirt, 3D Rainbow Print Dress, 3D Dinosaur Dress, Fruits + Veggies Leggings, 3D Dinosaur Shirt, Steam Engine Leggings 
Mitz Accessories: We've shared why we're fans of Mitz before, and this year we're loving their message for empowering kids as we all head back to school. Their clothing is super soft, super comfy, and even a little…dare we say, educational?! Looking to save? In time for Back to School, Mitz is offering a "buy more, save more," deal – use code August15 for 15% off everything, use code August20 for 20% off orders $50+, and code August30 for 30% off orders $100+. (Don't forget to check out why we added Mitz to our Post-Consumer Recycled Baby Registry)

A-Okay Natural Tee + Black Bamboo Harem Shorts; Kid Ringer Tee + Dip Dots Harem Shorts; A-Okay Pigment Dyed Shirt + Ice Cream Trackies
Little Adi: Little Adi clothing is a fresh take on vintage style, with hip designs and modern colors, your little one is going to be styling in daycare and preschool this year. All of the looks above are on major summer sale! Check out more sale items here.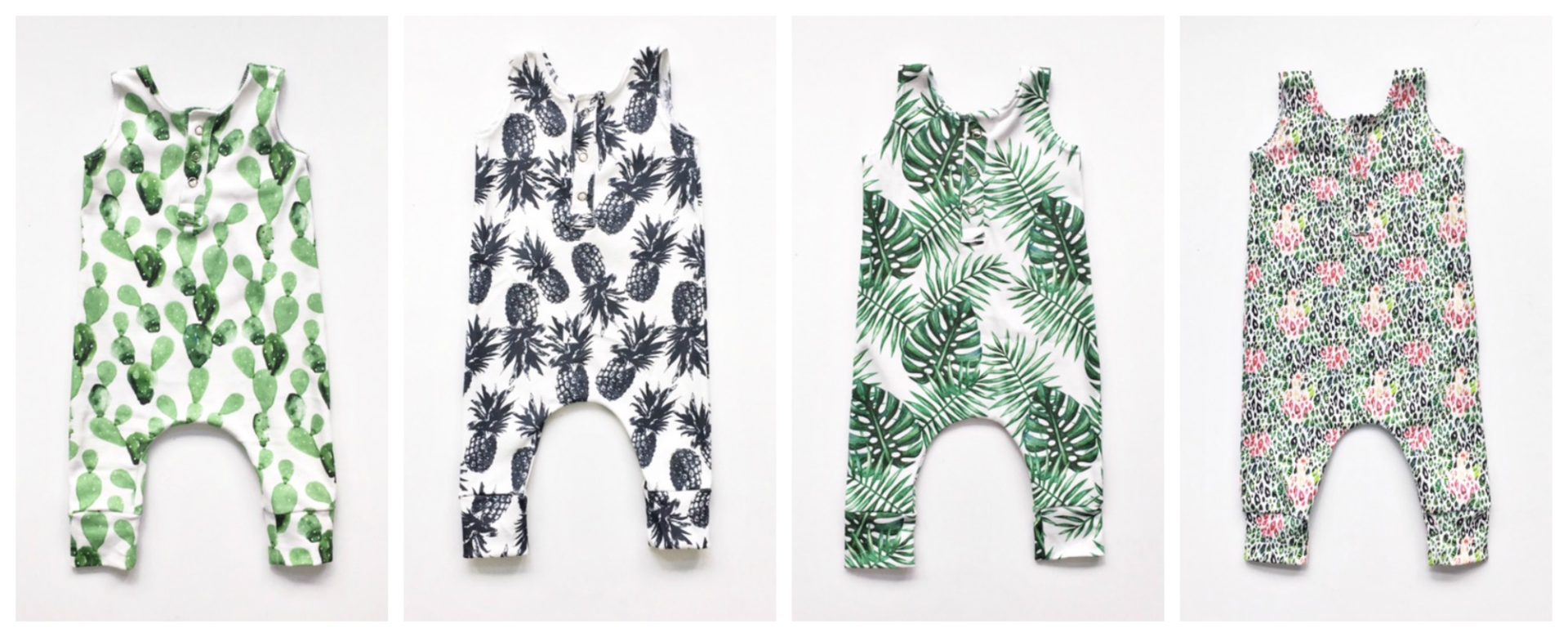 Cactus Henley Romper; Pineapple Henley Romper; Palms Henley Romper; Watercolor Leaf Henley Romper
Lot801: When it comes time to getting dressed for school or daycare, simplicity is the best answer to every harried morning – which is why we're loving these beyond adorable rompers from Lot801. With sizes from newborn to 4t, you can match your kiddies in these 100% cotton modern prints. Use code "back2school" for 20% off your order!