For this week's Toddler Tuesday, Gugu Guru mama of a three-year-old girl, Shana, talks about Hatch Baby Rest and how it helped her to encourage healthy routines with her toddler daughter.
"Mommy is it time to get up?" "Mommy, the sun's up!" "Mommy, can I get up now?"
It is 5:45 am and this is life with a preschooler!
I knew it was time for a solution because even an extra 30-45 minutes of sleep is invaluable for a growing toddler. I researched a few different options that mostly involved digital clocks, anthropomorphized animals, and bright lights. Then, I landed on the Hatch Baby Rest.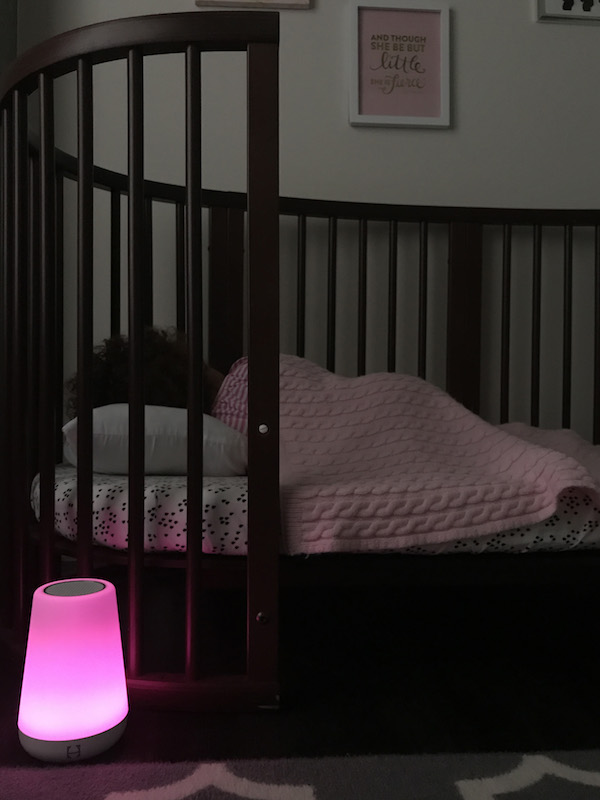 As a minimalist, I love things that are multi-functional that have longevity. Hatch Baby Rest is a Night Light, Sound Machine, and Time-to-Rise indicator all in one. It's also highly customizable – schedule, color, brightness, sound type, and volume can all be controlled completely from your smartphone and you can save your various programs. (Hatch Baby Rest can also be controlled manually by tapping it, if apps aren't your thing.)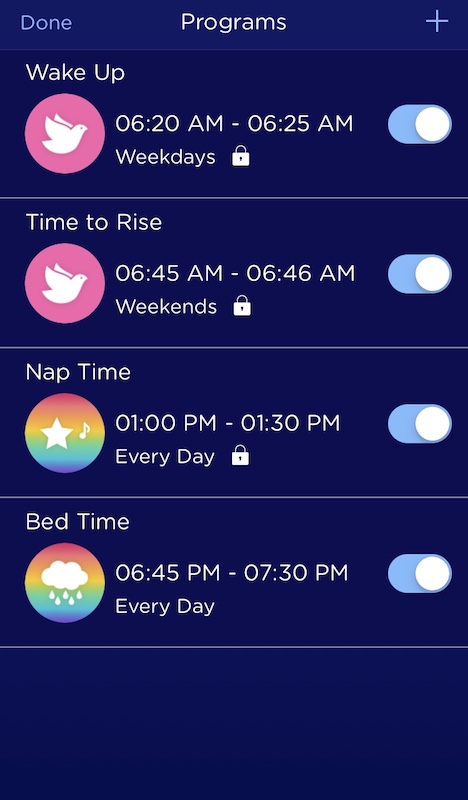 Hatch Baby Rest worked like a charm! The first few days my little one would still ask if it was time to get up and I would tell her to wait until the light turned pink and she heard the birds chirping (Hatch Baby Rest has 11 different sounds and 9 different color options.) Then, almost miraculously, she began sleeping soundly for an additional hour and not waking until it was time to start our morning routine! She wakes up well-rested for her busy day at preschool and mama gets a little extra sleep too!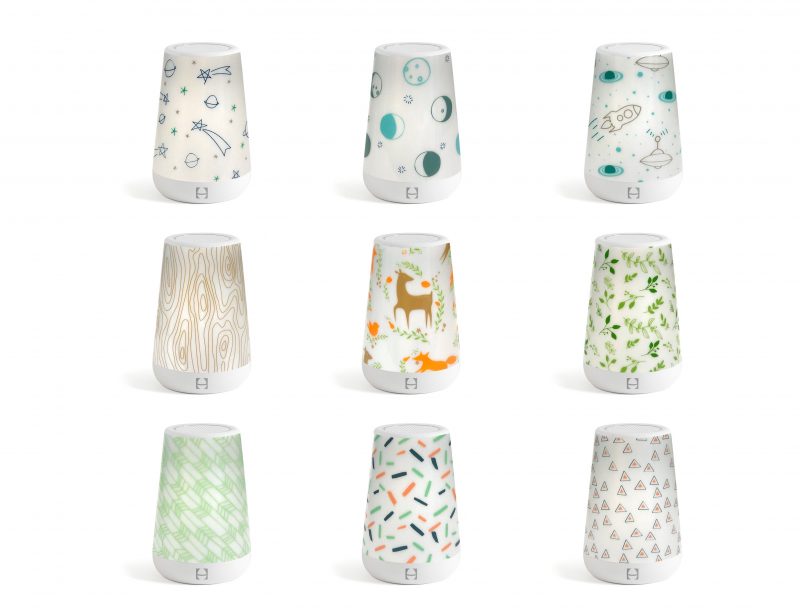 See more Toddler Tuesday posts here:
Toddler Tuesday: Huxbaby
Toddler Tuesday: London Littles
Toddler Tuesday: Lublini Custom Bedding
Disclaimer: Gugu Guru's editor received the Hatch Baby Rest for review, however all opinions expressed are solely those of the editor.