By: Shana, Gugu Guru Director of Content Marketing
Our next installation of Toddler Tuesday – our new feature that helps moms navigate the transition from infant mom to toddler mom – highlights the Ubbi Tweat, a spill-proof snack container.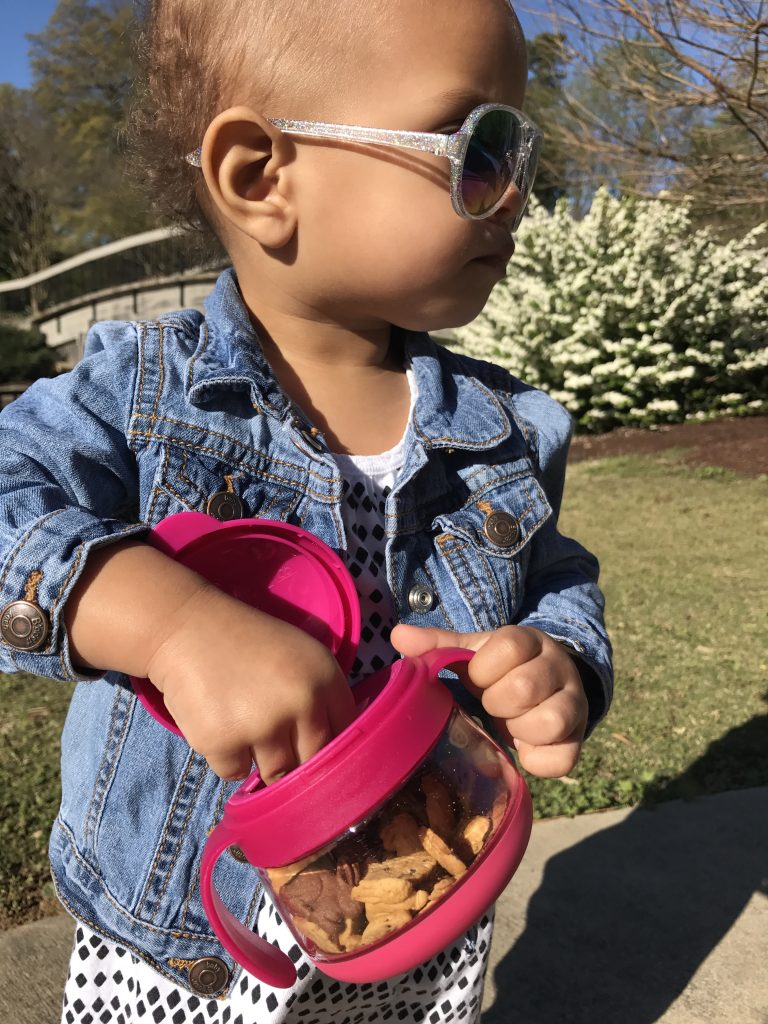 *Enter toddler stage left dumping her snacks from a bowl and stomping them with glee.*
While there are many snack containers on the market, most are either spill-proof, but not sealable to keep snacks fresh on the go or they are sealable, but not spill-proof. The Ubbi Tweat – shaped like a little birdie, hence the name – promises to handle both issues.
When I first handed the Tweat to my toddler, filled with Organic Bunny-Shaped Graham Crackers, I wasn't sure if her little hands would be dexterous enough to hold the Tweat and fish out the bunnies through the spill-proof lid. In about 5 seconds flat, she had bunny grahams in her mouth. The handles are large enough for little hands to grip and the no-spill top ensures that with all the rummaging around and tilting that nothing falls out. Plus, when snack time is over, you can flip the attached lid closed and save the rest for later.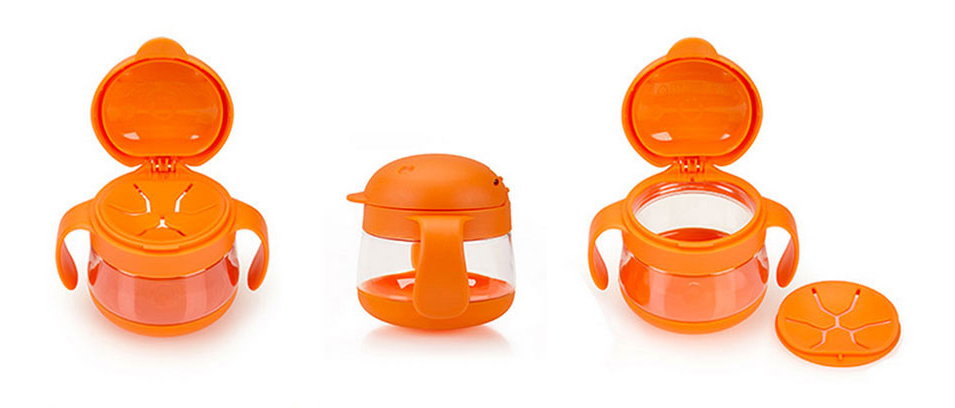 The Tweat is durable enough to toss into your diaper bag and is top rack dishwasher-safe (they recommend that you avoid heat drying it, so I just hand wash it). The Tweat is PVC, BPA & Phthalate-free and comes in 5 vibrant colors.
Head over to ubbiworld.com and get 15% off your purchase of a Tweat now through April 8 with code: GUGUGURU15