Today's guest post is from the mamas of Baby Bailey Mama Drama; they're sharing their top registry picks for families with two mamas! Like what you see here? Add it to your registry today.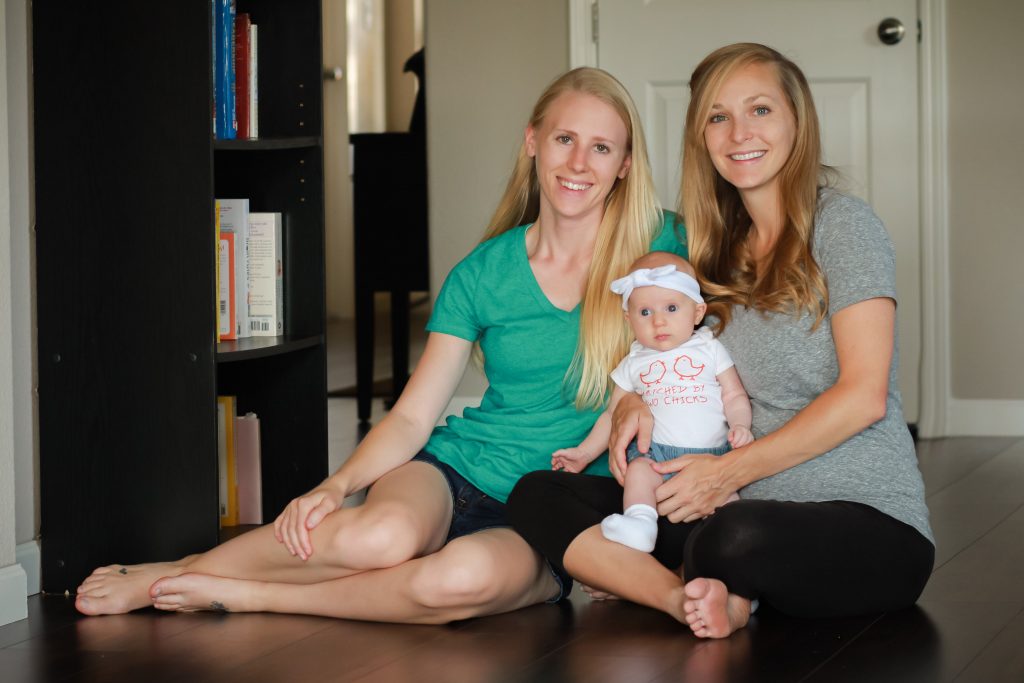 Katie and I had no baby experience prior to having Kennedy.  We were both awkward just holding babies.  Of course we had no idea what to buy for our own baby. We recommend using Gugu Guru for all new moms. Gugu Guru delivers you your perfect baby registry match, unbiased product recommendations from industry experts and other moms to suit your individual style.  For first time moms, making a registry can be stressful.  So why not take away that stress with a registry that helps guide you in the right direction? Here is a list we complied of some fun and necessary items we would put on our registry if we had the chance to do it over again. Even if you aren't a two moms family, there are many items on here any mom would love!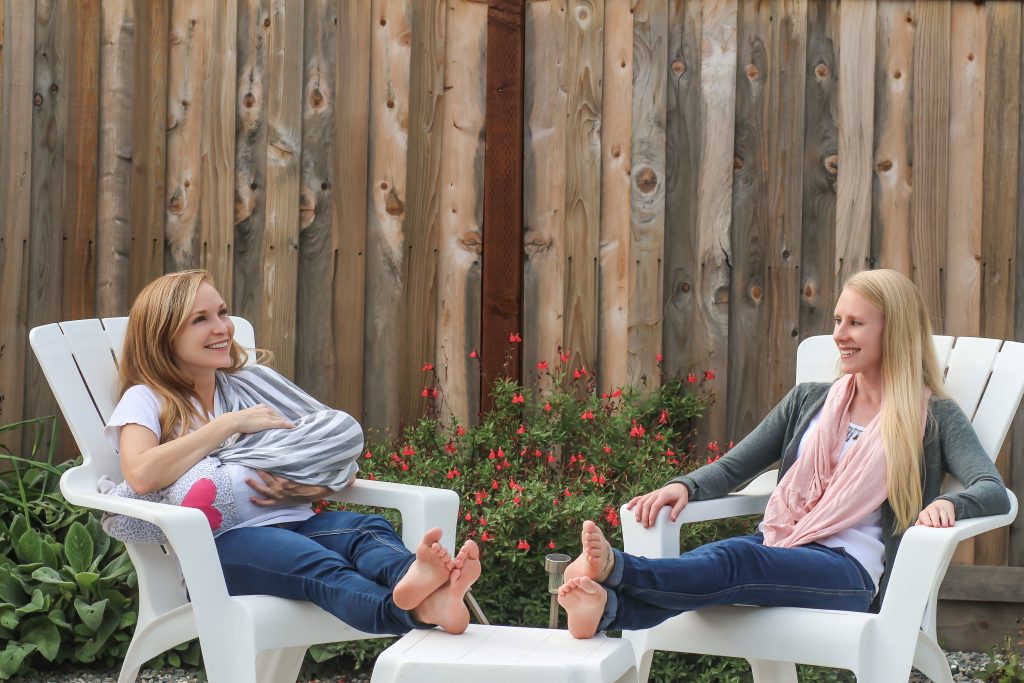 Covered Goods Multi Use Nursing Cover
The nursing cover we started out with Kennedy would kick and give everyone around us a show.  Katie saw her cousin using this cover at her baby shower and saw that her baby couldn't kick it off.  This cover is amazing!  The cover is breathable. Besides these uses for the cover it can also be used as a car seat cover, shopping cart cover, scarf and of course, a breastfeeding cover.  Katie and I both wear them.  Kennedy is usually playing with it if she isn't sleeping with it or eating underneath it. [Seen here: the gray and ivory stripe cover, the rose quartz cover]
Shuga Bebe Couture Nursing Pillow
Shuga Bebe Couture makes breastfeeding easier. The Shuga Bebe puts our baby at just the right height for breastfeeding.  We also use it to prop her up on when playing with a toy and we use it as a pillow when we are laying on the floor with her.  There is a handy handle on it too to make it easy to carry. [Seen here: Make-A-Wish Dusty Rose]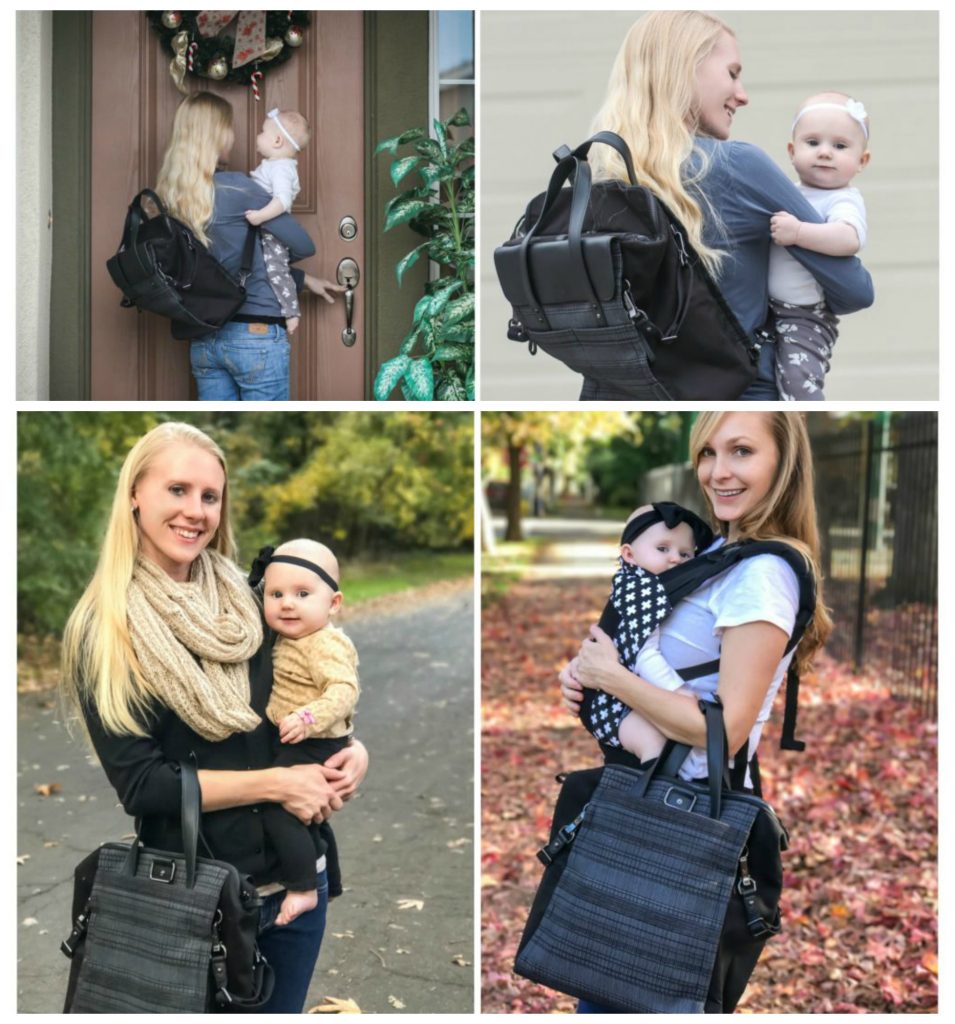 Skip Hop Highline Backpack Diaper Bag
A Baby Bag that is stylish and convenient.  The Skip Hop bag has great organizing pouches and comes with a changing pad. Katie and I trade off using it for work because it looks professional.  When we go out with Kennedy it doesn't look like we are carrying a diaper bag, it looks like we are carrying a nice purse.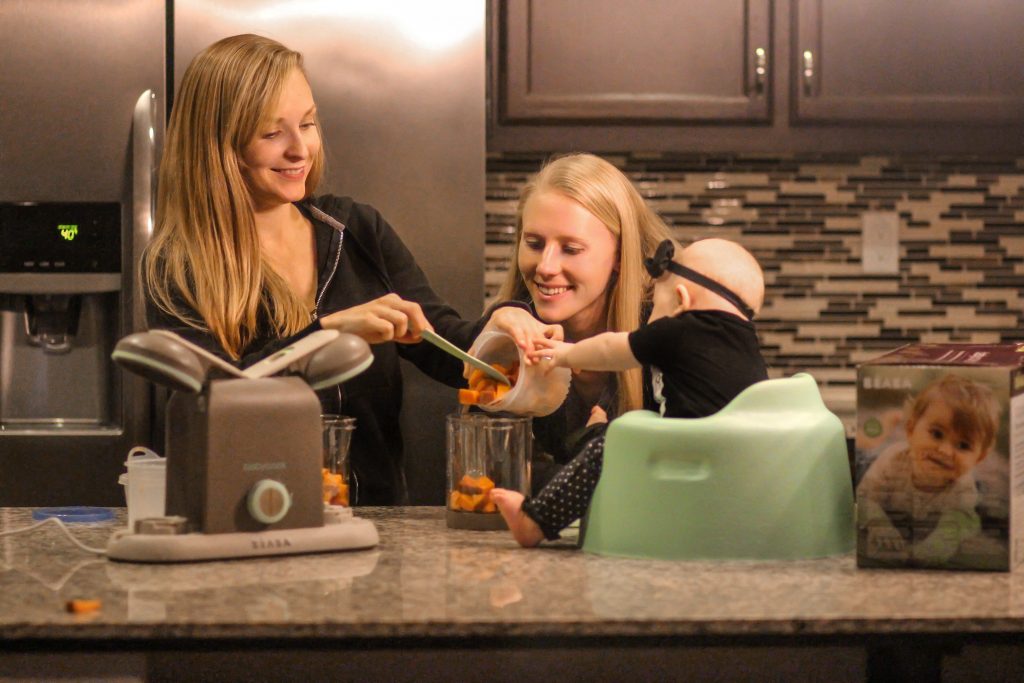 We had always planned on making Kennedy her food.  We planned on using our blender to make it for her.  We always thought baby food was too expensive and making our own baby food would be affordable and healthier for her.  We came across the Beaba Baby Food Maker and fell in love.  This machine is amazing.  There are two sides to it so it can make double the amount of food.  You could have two different foods going at one time.  It only takes 15 minutes for this machine to first steam your food, then to blend it.  All you have to do is chop the food up and throw it on.  Not to mention it saves on all the dishes we would have used if we would have made Kennedy food using pots and the blender.  WE use it to make food for us too.  I don't think we will ever make mashed potatoes or applesauce the way we used to.  It's so much easier to make them using this machine.  The severing sizes it makes are perfect for adults and for kids!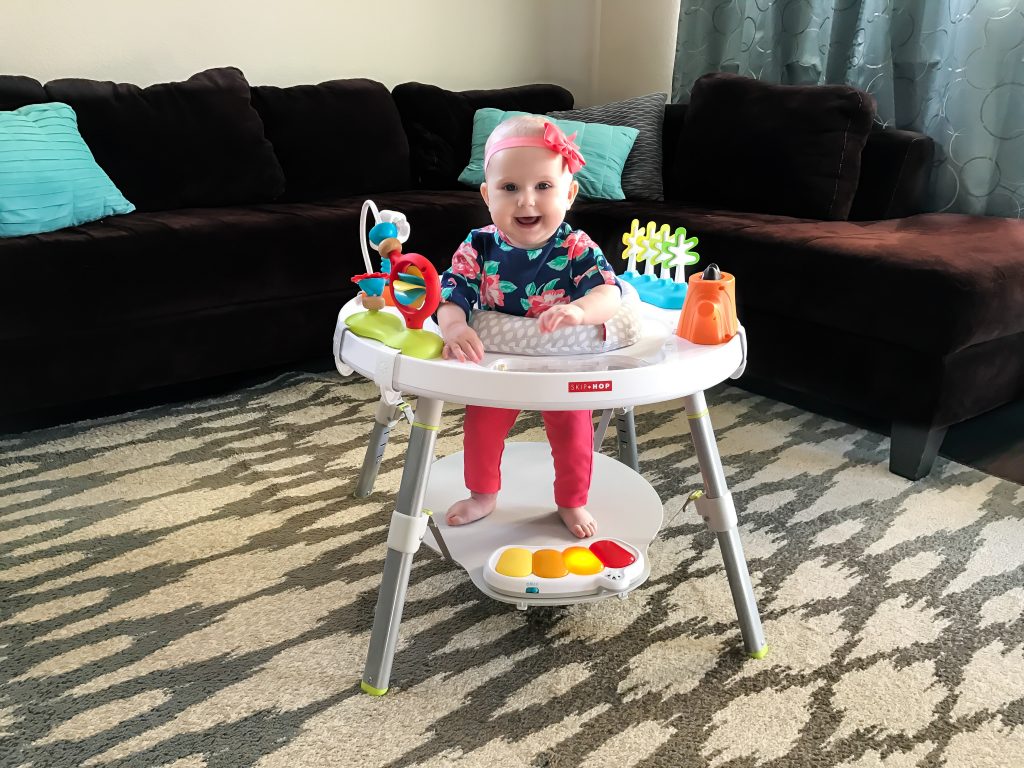 Skip Hop Explore and More Baby's View 3-Stage Activity Center
We don't like the overly colorful jumpers so this one is perfect!  It's easy to assemble and it can change as your baby grows.  It has three stages of use: It can be used to sit, swivel, bounce and play; it can be used to cruise and interact; and it can be used as a play table. Plus, the play activities can be moved around, so it's incredibly versatile as baby grows up!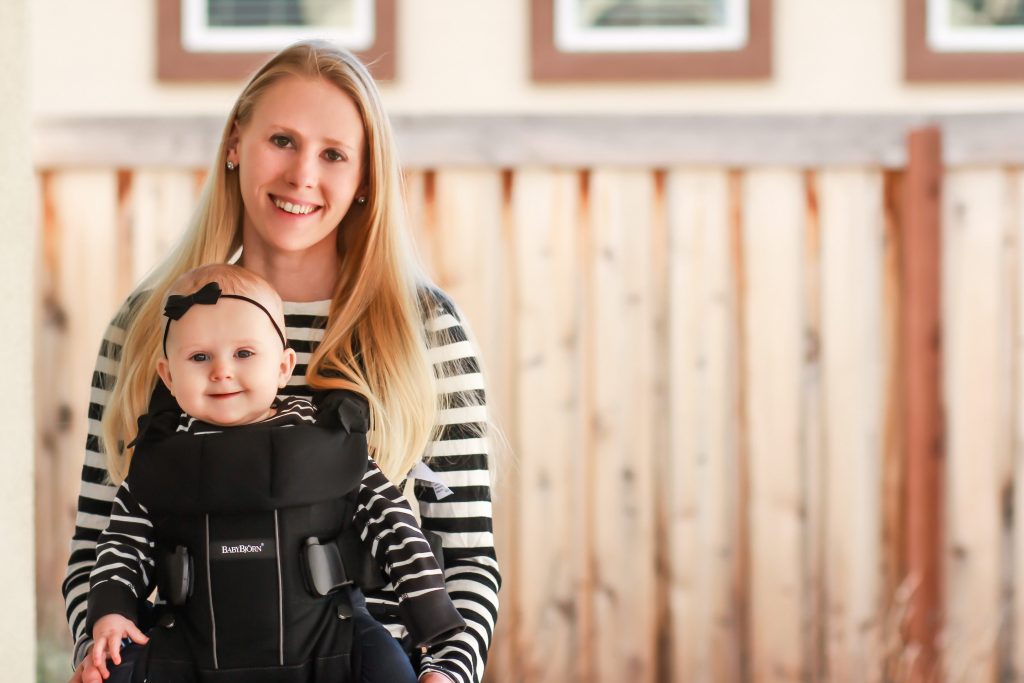 I wish we would have thought to get a 4-position carrier from the beginning!  This carrier is amazing!  Kennedy loves facing out at this age.  She only likes facing in if she is tired.  This carrier can have your baby facing toward you, on your side, on your back, and front facing.  The carrier is designed to grow with your baby from newborn to 3 years (There is no infant insert needed.  This will come in handy for our next baby).  The carrier is hip-healthy for babies and provides proper support for their growing body.  The carrier also has support for adults which is definitely needed as your baby grows.  Kennedy now weighs 18 pounds!  I need that support!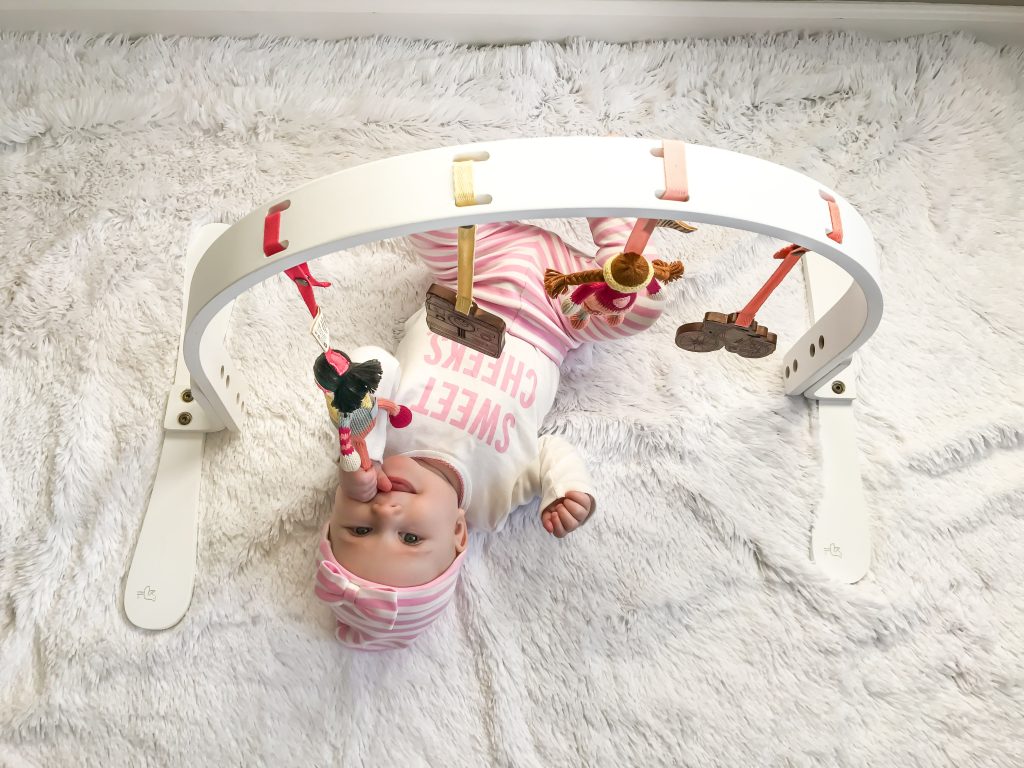 If you love modern and simple, this play gym is amazing.  The style is simple and it makes a great decoration to any nursery.  I don't mind having it out all the time because of its great design.  Kennedy loves playing with it!  The toys on it can be taken off and changed out if you decide you want different ones too.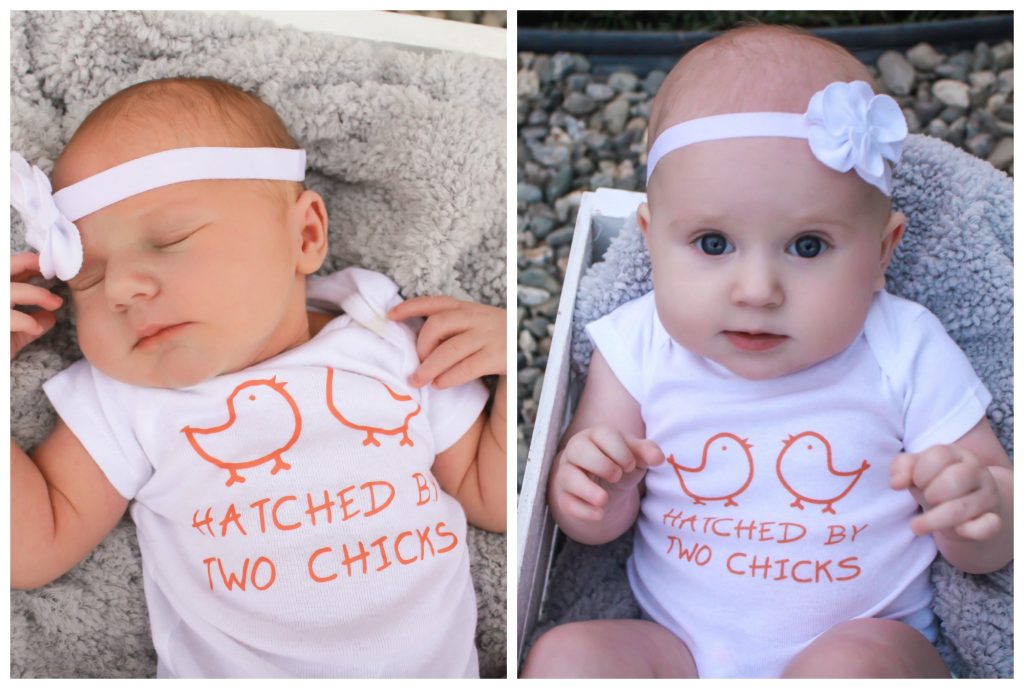 Adorable Onesie – Hatched By Two Chicks
We got this onesie when Kennedy was a baby, and Gugu Guru suggested it for us again, as well! So, we have it in two sizes now – perfect for when we have another babe too. Since Kennedy was born using Christina's eggs and Katie's womb, she was quite literally hatched by two chicks!